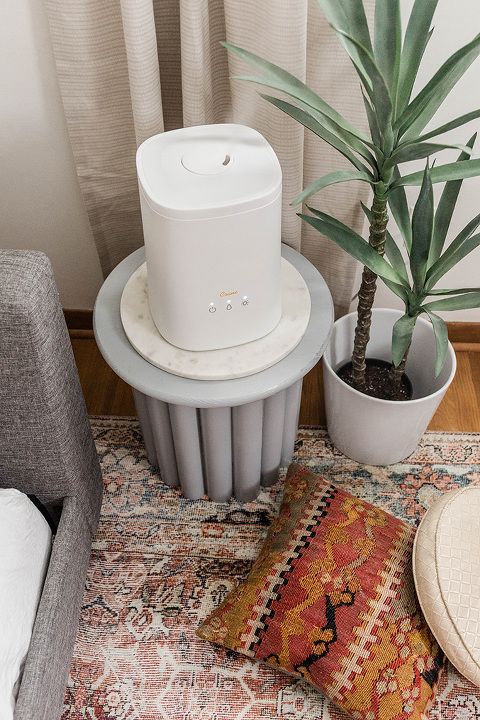 *This post was sponsored by Crane USA. All opinions are my own.
I know the phrase, "since we've been spending a lot more time at home," is beyond cliche at this point, but I can't help starting today's post with exactly that because the truth is that we are spending a lot more time at home! And all of that extra downtime in our house has given us lots of extra time to consider how we can make it a better place for us to live in.
I'm sure you guessed from the post title, but I'm going to be talking alllllllll about humidifiers. John and I both suffer from allergies, so we've used a humidifier intermittently in our bedroom for years, but before the Crane USA team reached out to us for a partnership, I don't think I really understood why (not to mention how to keep humidifiers properly sanitized in the long run). Keep scrolling for the scoop on our new Ultrasonic Cool Mist Humidifier and why we've started using it every day.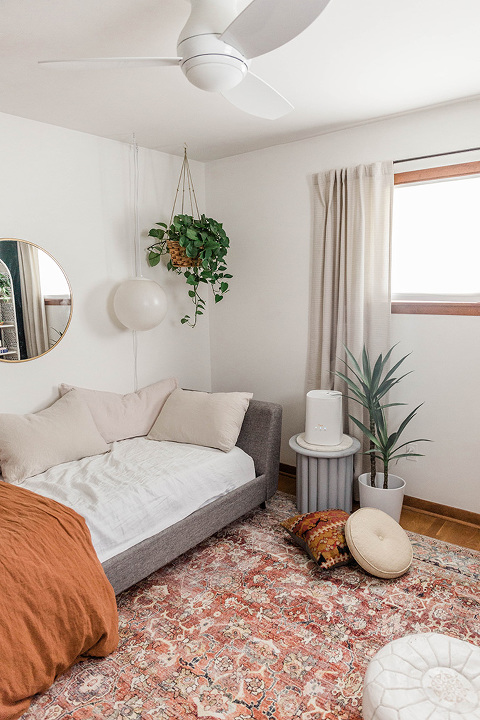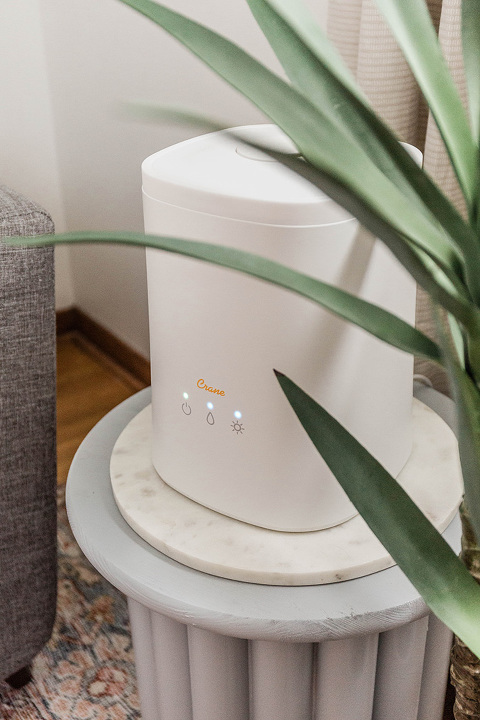 5 Reasons To Use A Home Humidifier:
1. They help relieve congestion: One thing I probably don't need to mention? That we're in the midst of a serious global health crisis! I know I'm not alone when I say that we're doing everything we possibly can to stay safe and healthy. The idea that a humidifier can help keep flu and cold symptoms at bay is a game-changer, and the number one reason why we're staying on top of our humidifier usage (and the disinfecting of said humidifier—tips for doing that are this way).
2. Humidifiers help quell snoring: These handy little devices help relieve annoying congestion, which, of course, means they can stop snoring, too. He's going to kill me for bringing this up, but I used to say I'd do just about anything to keep John's nasal passages quiet at night. Since we started using a humidifier, that hasn't been an issue anymore!
3. Promote good health in pets: We have four fur babes in our household, so when I found out that humidifiers are good for their health in addition to ours, I jumped right on board the humidifier train. They help clear your pets' congestion, plus the additional moisture in the air helps keep dry skin issues to a minimum. NOTE: Always check with your vet if you have questions about adding a humidifier to your pet's routine.
4. Humidifiers offer stress relief: I don't know about you, but my stress level has been quite a bit higher these days. To help with that, I recently started adding calming essential oils to the Crane USA Cool Mist Humidifier I keep in my meditation room at home. Twenty drops of lavender oil fills the space with soothing scent in addition to that calming humidity, and I can't get enough of it. Another cool thing about this particular humidifier is that it has a color-changing setting, which is so soothing to watch in the evening when it gets dark. Check my stories on Instagram today to see that feature in action.
5. They keep indoor tropical plants looking vibrant: I'm the proud plant mom of 28 indoor potted plants, and our home just wouldn't feel the same without them. Knowing that a humidifier can improve the health of our favorite tropical plants makes me want to get one for every room. You've probably heard that plants can purify your air. Well, it seems only right to return the favor and give them an environment with the proper humidity that they'll love to live in, too.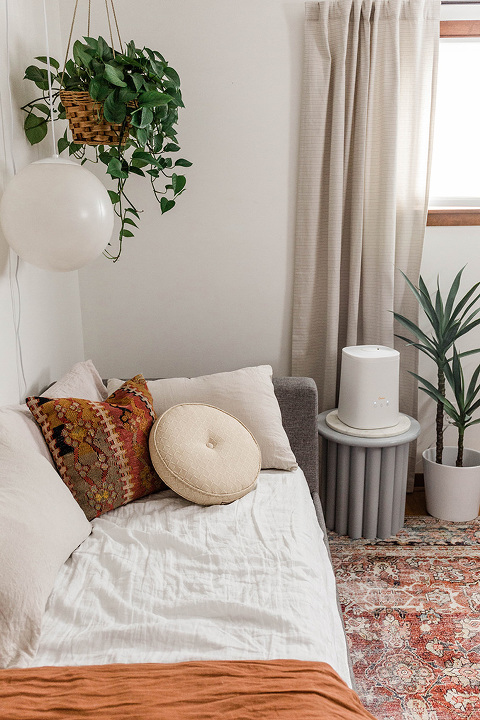 Have you tried regular use of a humidifier in your home? Before, I used to only pull ours out of storage when one of us had a cold or started feeling under the weather. But I'm finding that everyday use is better for us. There are so many benefits that I just didn't know about, and it's one of those nightly routines that I don't think I'll be able to go without ever again.
If you have any questions, leave them in the comments below and I (or someone from the Crane USA team) will make sure to get back to you. Another great resource that I've been using a lot lately as I get used to our upgraded humidifier is the brand's blog. There are tons of great articles to read that go into things like properly cleaning a humidifier, more reasons to use one in the first place, plus tips for promoting good health and wellness. It could just be the perfect time to try it out!