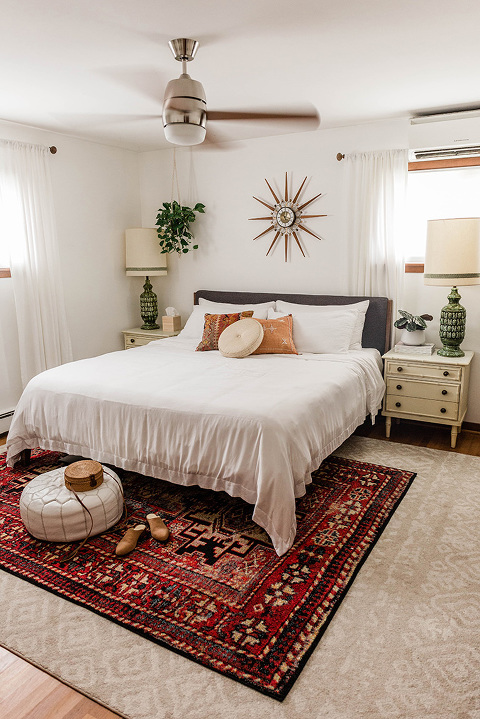 *This post was sponsored by Cozy Earth. All opinions are my own.
Okay, be honest. Who here agrees that the best part of the day lately has been getting to crawl back into bed? If you're emphatically nodding your head, please know that I'm right there with you! There's so much to mentally handle on a day to day basis this year, and I think it's safe to say that we all could stand to treat ourselves to a little (or a lotta) bit of self-care.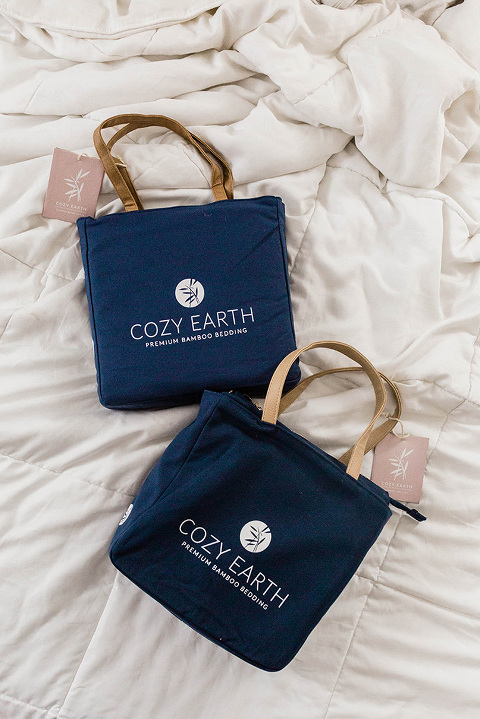 Of course, this isn't the first time I've brought up the concept of self-care since 2020 kicked off with a bang, but the topic is one that bears repeating. I'm a long-time sufferer of pretty debilitating anxiety, and the only thing that has gotten me through these past six months has been focusing on myself and indulging in simple pleasures so that I feel cozy, comfortable, and soothed in between all the stressors I'm constantly being hit with.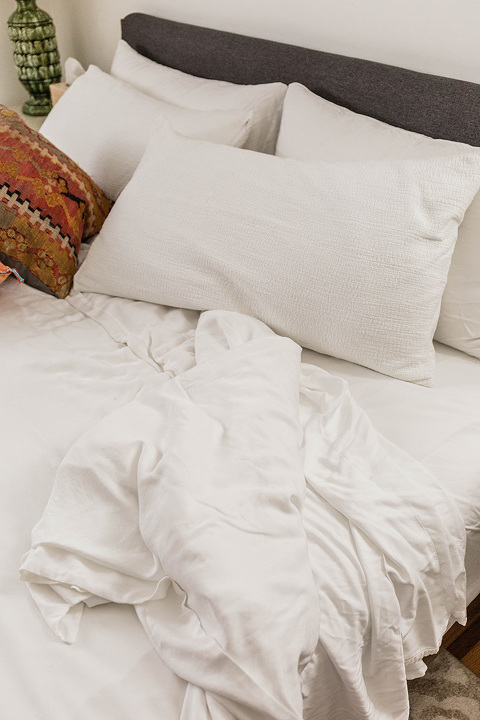 If that perspective sounds familiar, I've got a new tip for you. THE SOFTEST BEDDING you will ever try in your lifetime. I feel completely confident saying that because I truly can't imagine sleeping in anything softer than the Cozy Earth bedding we've been using for the past month. If it were any softer, we'd literally be sleeping in butter, and I'm not so sure I want to go that far.
I've had the unique opportunity to try out all sorts of different brands of bedding thanks to my blog (which I'm forever grateful for!), but this set from Cozy Earth is hands-down the softest bedding I've ever tried—and they're not paying me to say that…They just gave me free bedding in exchange for my honest review! It feels like the perfect blend of silk and cotton, and laying in between the sheets gives the impression that we're staying in a luxury boutique hotel instead of our little old bedroom.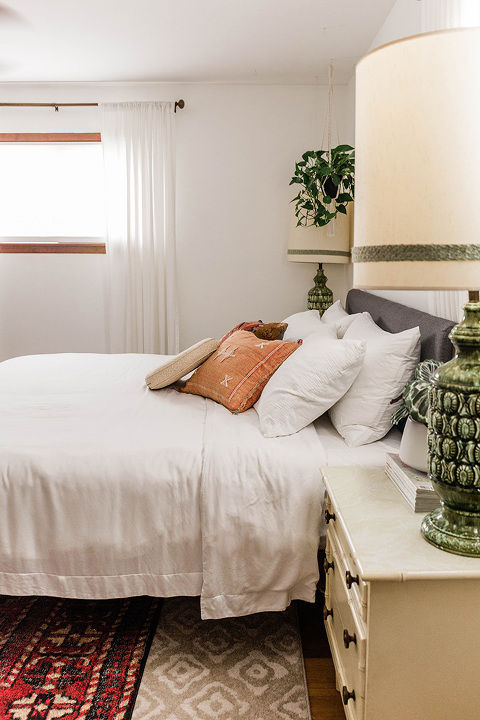 A couple of quick bullet points for you if you're looking for a deeper review here. The sheets and duvet set that we have been using this past month are made from hypoallergenic bamboo, and are tested free of harmful chemicals. They're so soft that the brand actually guarantees them!
My favorite part, though is the fact that these sheets are temperature regulating—you won't overheat, and they reduce humidity, too. Don't ask me how, but I believe it! I can't stand sleeping hot (you've heard all about our constant struggle with the fact that our house doesn't have AC…), but I can honestly say that I've never felt overheated in our new bedding.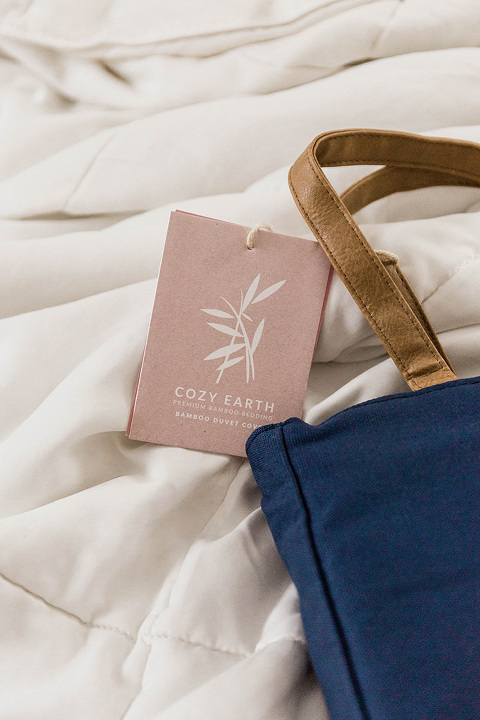 In case you're looking for even more information on how these things work and what they're made of, hop through to the Cozy Earth website here. There are tons of testimonials over there and the full story behind how the brand came up with their special type of bamboo textile for the bedding. All you really need to know, though, is that they're included in Oprah's list of "Favorite Things."
The best news of all is that the team is offering a 50% (!!!) discount to those of you who want to try out their bedding to help you self-soothe throughout all the stressors of 2020! Just use my code "DREAMGREEN50" at checkout. I can't wait to hear what you think! Now, please excuse me while I go climb back into bed…