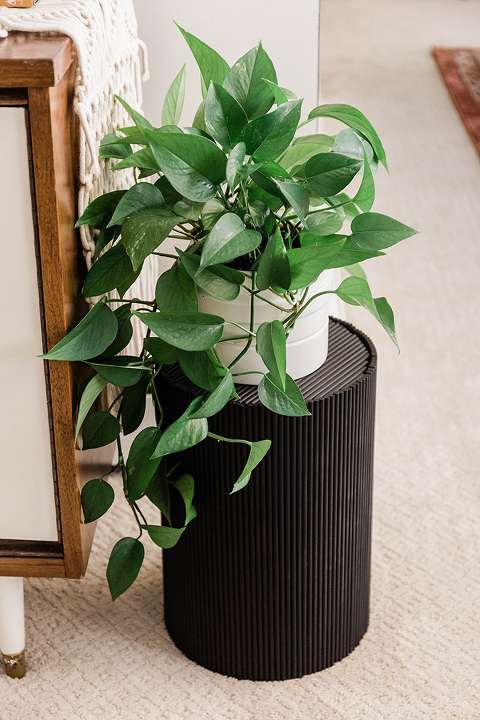 Few things have given me more joy these past six months than caring for my plants. That might sound a little lame, but it's so true! Like a lot of freelance entrepreneurs, I've helplessly watched my work slow, and I've needed something to help occupy my mind so I don't stay down in the dumps all the time! My plants have been such a source of happiness for me because I've gotten to watch them continue to thrive despite all the craziness going on in the world right now.
To celebrate my growing plant collection, I decided to build my own plant stand. This project was a lot of fun to work on from home, and turned out even better, in the end, than I had even hoped—and certainly better than my husband thought it was going to turn out when I described my concept to him, ha!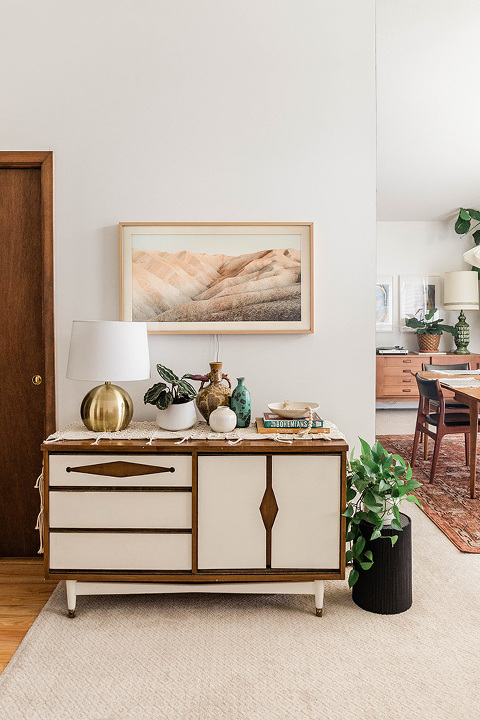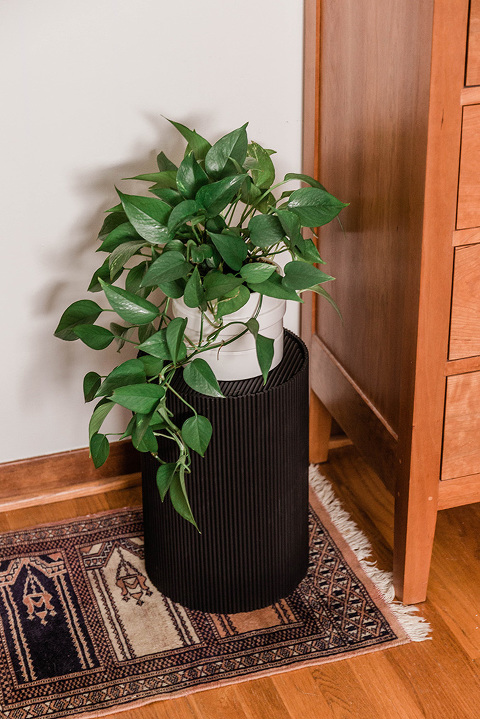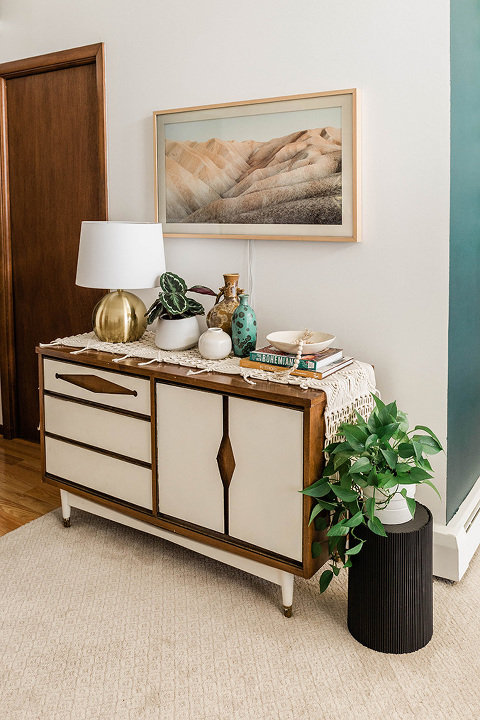 Make the leap over to Hunker for the full tutorial, but I can't help spilling the beans before you get over there (although today's post title also gives it away)…It's made from a cheap Amazon trash can! No, really! The trash can is practically unrecognizable now that I outfitted it with custom-cut dowel rods, and I love the new paint color, too. I used my favorite matte black paint from KILZ called "Rebel." Remember when I used that same paint to make over a little secondhand side table, and to bring my faux painted wood paneling to life?
Anyway, I can't help but think that this plant stand project is perfect for those of you who are finding solace in your plants right now. What else has been keeping you sane during the pandemic? I'd love to add some new ideas to my weekly activity list, so do tell in the comments below!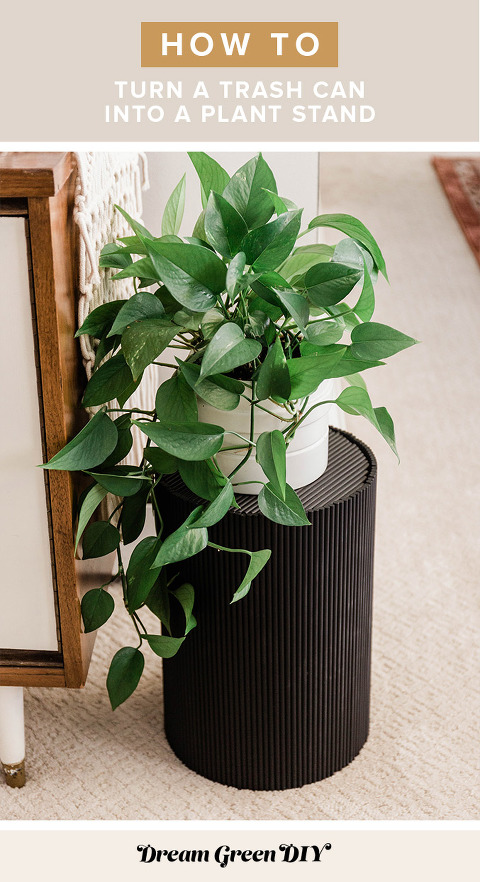 *I earn a small percentage from purchases made using the affiliate links above. Affiliate links are not sponsored. Rest assured that I never recommend products we wouldn't use or don't already love ourselves.