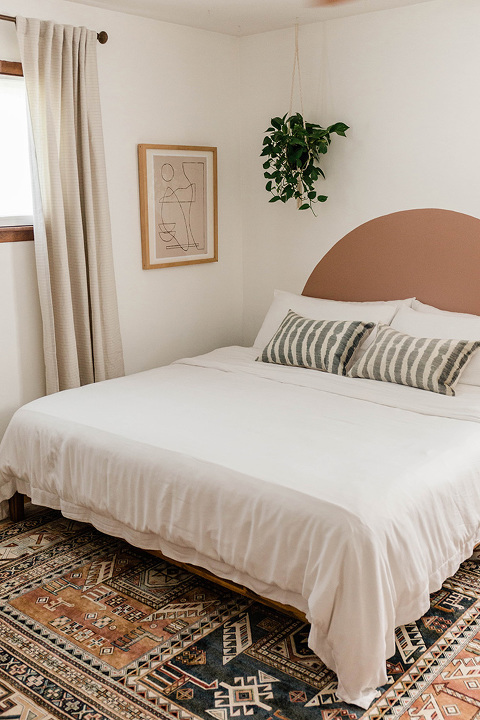 With four pets in our immediate family and somewhere around 31 live plants, we've definitely had to troubleshoot interactions between the two. Our cats especially—not the dog—find our plant collection alluring, and it was only within the past year or so that I realized some of our greenery is actually poisonous to them!
Shortly after that alarming realization, I turned practically the whole house upside down to make sure I arranged things just right so our pets don't risk gnawing on something really bad for them. In case you could stand to do the same, keep scrolling for my top four tips for keeping your pets and plants happy under one roof.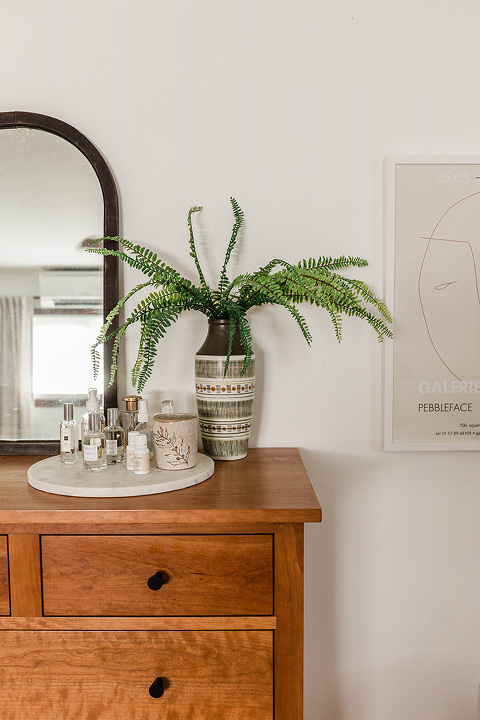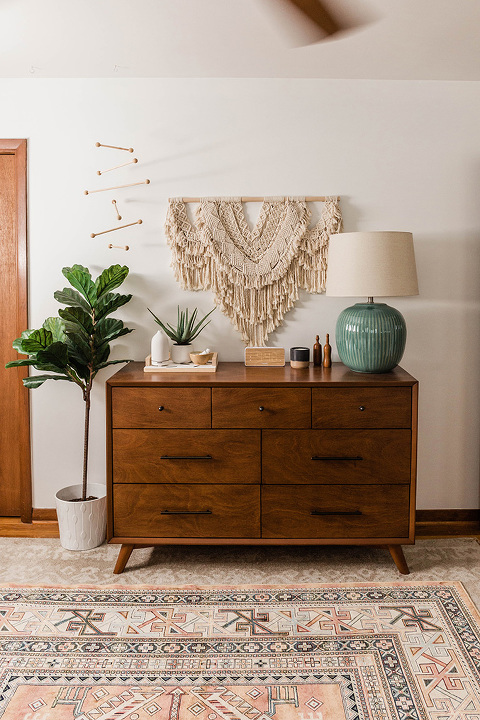 Use Faux Plants
I know not everyone is on "Team Faux" when it comes to plants, but sometimes "you gotta do what ya gotta do." I love filling a room with greenery, but I don't love happening upon our cats making lunch out of their leaves—especially if that plant is bad for them to ingest. So, I've swapped a few of the more dangerous tabletop plants you had out for faux versions that don't tempt our cats quite as much as the real deal does.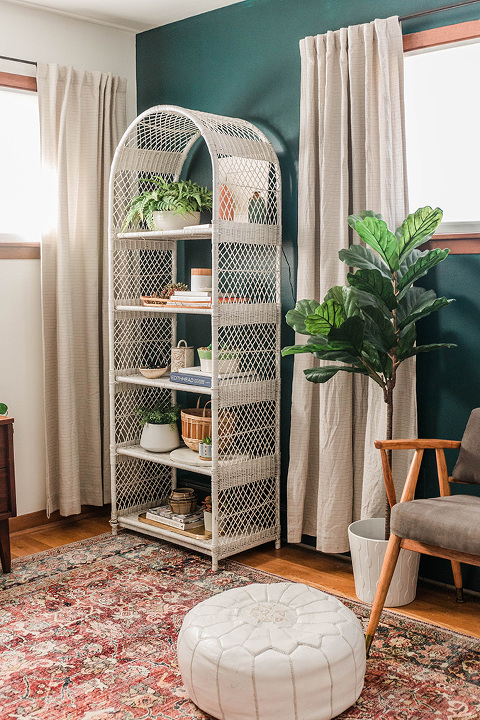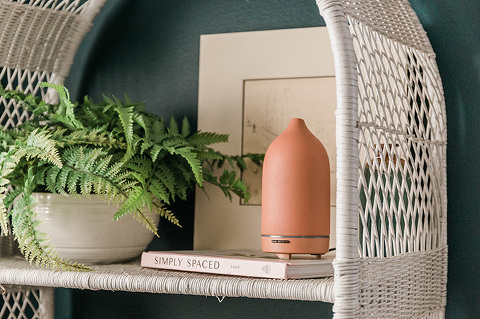 Keep Plants Near An Oil Diffuser
I've read that cats avoid specific scents—such as citrusy ones—so I got to thinking about how I could use those fragrances to my advantage when keeping some distance between our pets and plants. After a while, I realized that I have a whole shelf full of essential oils that I can use to deter our cats from certain live plants in our home.
Now, about once a week, I run a bit of lemon essential oil through the diffusers we keep near our plants. It makes the house smell fresh and clean, and is enough to make our pets turn away without hurting the plants themselves—win, win.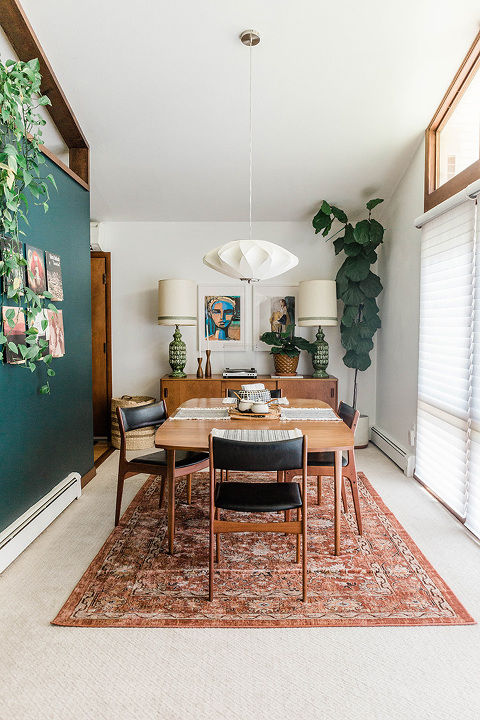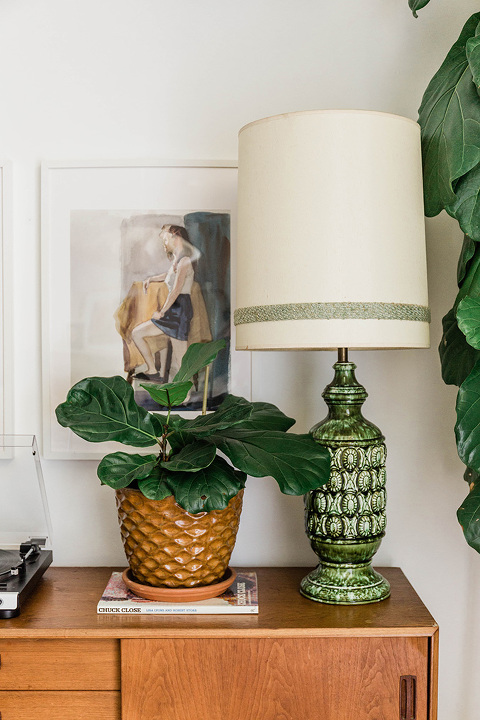 Pinpoint Plants They Don't Like
Over the years, I've been able to pick up on the plants our cats are most interested in. Without a doubt, our Pothos has the most draw for Luna, Ginny, and Tonks, so we've moved each and every one of those trailing potted plants up high where they're out of reach. On the other hand, our felines all completely ignore bigger, waxier plants like our Rubber Tree, Bird of Paradise, and Fiddle Leaf Fig, so we can keep those in places of honor throughout our living room.
Over time, you'll probably pick up on your own cat's favorite plants to eat, and you can avoid buying more of those. Instead, invest your time and money into the plants your pet doesn't seem to care about, or pick varieties that are okay for them to chew on every now and then (I share my two favorite pet-approved plants at the end of this post, by the way).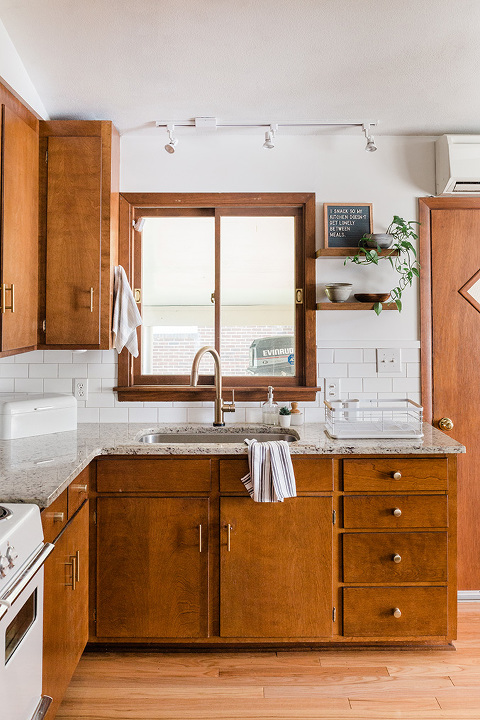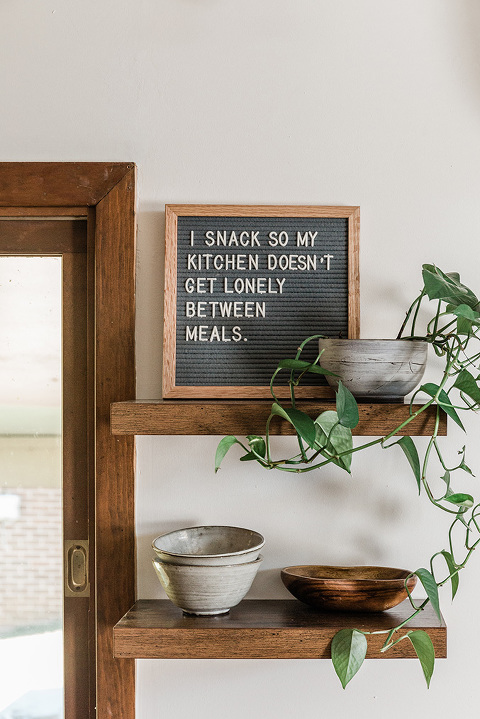 Keep Them Out Of Reach
As I mentioned before, Pothos plants are, by far, our cats' favorites to snack on. After finding out that these plants can be really bad for a pet's stomach, I moved them all up high and keep them trimmed so our cats can't reach them. I have one on the shelf in our kitchen, three up in the cut-out between our kitchen and dining room, several hanging from ceiling-mounted planters, and a few situated on the floating shelf near the ceiling in our living room. You can still enjoy the plants your cats find tempting—just keep them out of reach from those curious teeth and paws.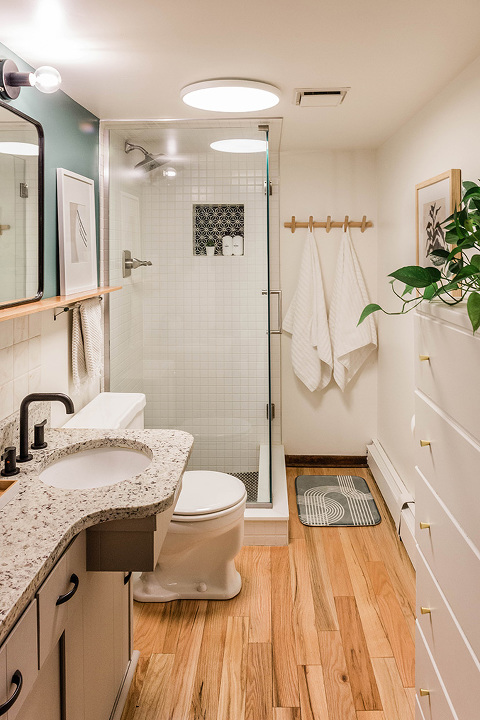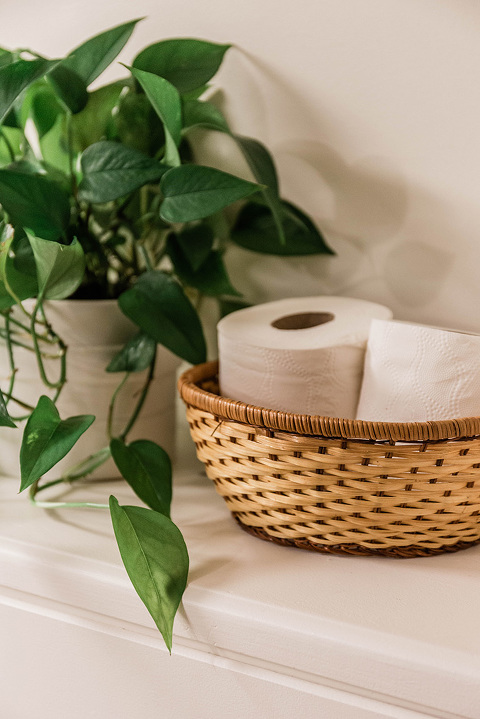 Those are the four strategies that have worked for our household of pets, plants, and humans! I think the first place to start is doing some research on the plants that are especially dangerous for your pets to be around.
Here are the main plants that I've read are bad for cats and dogs to ingest: Bird of Paradise, Pothos, Philodendron, Fiddle Leaf Fig, Monstera, Rubber Tree, Ivy, and Succulents. The ones that I've heard are okay, though, are Calathea and Pilea, so those are the plants I'm choosing to invest in here on out. There are so many more in both of those categories that I didn't mention, so do your research and see what works for you in terms of rearranging and building your houseplant collection.
Do you have any tips of your own to share when it comes to keeping your pets out of your houseplants? Do tell in the comments, because this is something I'm constantly dealing with, and I'd love your advice!