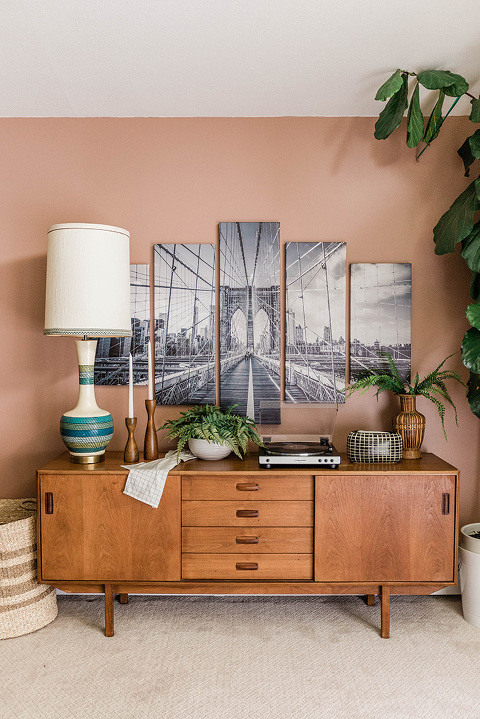 I've been on an art rearranging kick lately, moving prints and paintings from one room to the next. It's such an easy way to make your space feel practically brand new again, and I think it's my personal favorite way of introducing more color (or a new kind of palette altogether) to a room. Another thing I've been doing is selling a few of our older art pieces on Facebook Marketplace so that I can start saving up for new paintings to add to our original art collection. It's time to have something fresh to look at while I'm stuck at home! 
In honor of this new focus of mine, I decided to dedicate today's weekend link roundup is all things art! Keep scrolling to learn my favorite ways to use prints, canvases, and photography (including the panel collection you see above from Elementem!) to add style to any space.
Weekend Inspiration: No.106
1. Earlier this week I talked about how I backtracked our dining room décor after realizing that the terracotta-colored feature wall I had painted just wasn't quite right for the space. That said, I'm glad I have photos of the room that way (as seen in today's post) because it certainly was striking! See that full reveal here, which also has tips for making your large-scale art pieces pop.
2. Speaking of that terracotta feature wall and the artwork I hung there, you can get 20% off your art order from Elementem this way using code "DREAMGREENDIY"! We're still loving our Brooklyn Bridge canvases.
3. Here's a great post all about how to make a huge wood frame for any oversized print or art piece that you have.
4. If you're looking for another great resource for fine art prints, Juniper Print Shop is awesome. I've ordered printed art from their shop, and I love using their digital art downloads on our Frame TV, too.
5. Sometimes art doesn't have to be a print, painting, or canvas, though! This DIY floral accent wall is a great project to try if you want to add artistic flair to a space in a bigger way than any framed piece could.
6. This roundup of art picks by Clare Paint founder Nicole Gibbons is so amazing. I especially love all of the unique abstracts she chose!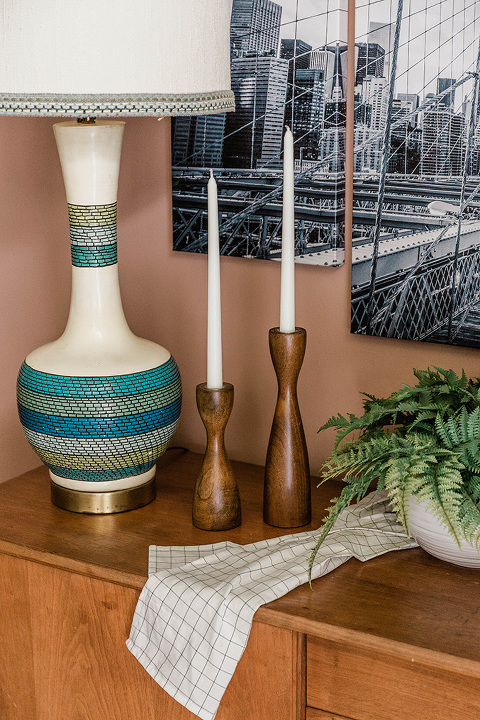 *I earn a small percentage from purchases made using the affiliate links above. Affiliate links are not sponsored. Rest assured that I never recommend products we wouldn't use or don't already love ourselves.