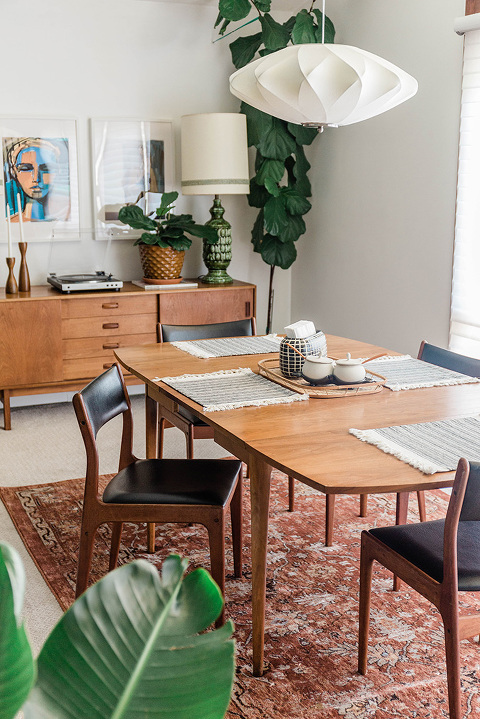 *This post was sponsored by Unique Loom. All opinions are my own.
Raise your hand if you remember just nine short weeks ago when I painted a second feature wall in our dining room, this time in terracotta. Well, as much as I loved the color, it was just a little too much for our dining room. I'm the first to admit that I don't always get it right when it comes to decorating, so I decided to set aside my frustration, shrug my shoulders, and spend one afternoon repainting the wall back to white. 
It's not tons of fun backtracking a design scheme, especially one so fresh, but I know in my gut when something isn't right, and that color just wasn't "it" for our dining room (thankfully, it was perfect for our main bedroom!). The moment I stepped back to look at the freshly painted white wall, I felt myself relaxing.
As for the rest of the room, I wanted to refresh things just a little bit so that I wasn't taking such a giant leap backward. The space still needed something, so I teamed up with Unique Loom to test out another one of their amazing rugs—this time the Oslo Distressed Area Rug in a perfect 6'x9′ size to fit under our dining room table. Keep scrolling for more photos and my review of this budget-friendly rug!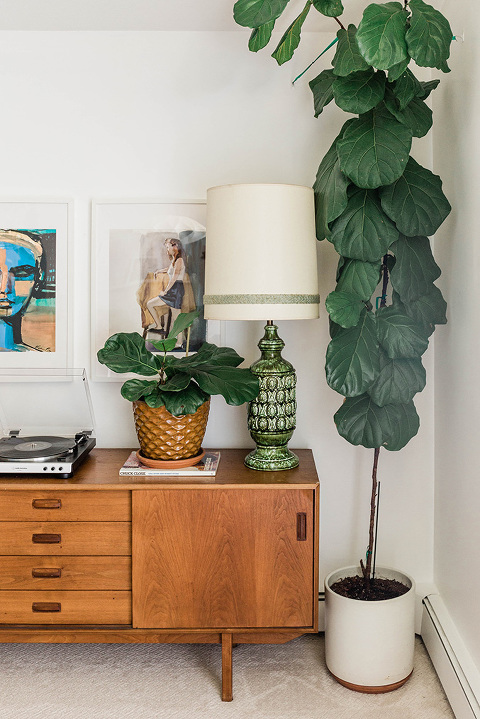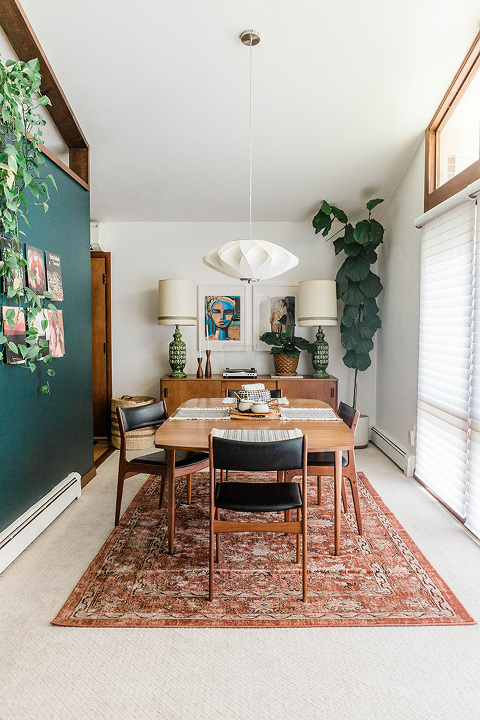 The thing about décor is that you really have to be willing to try different things and experiment until you get things right. You know that, I'm sure, but the other thing to keep in mind is that just because a certain something (like a paint color) doesn't work in one part of the room doesn't mean it won't work in other areas.
My terracotta-painted feature wall, for example, wasn't quite right for the room because it made it feel too dark. At eye level, the color made the ceiling feel low and seemed to chop the room in half. It took me a couple of weeks living with the color to realize this, so that's when I made the decision to pivot. Instead of putting the color up on the wall, I started plotting how I could get it down on the floor.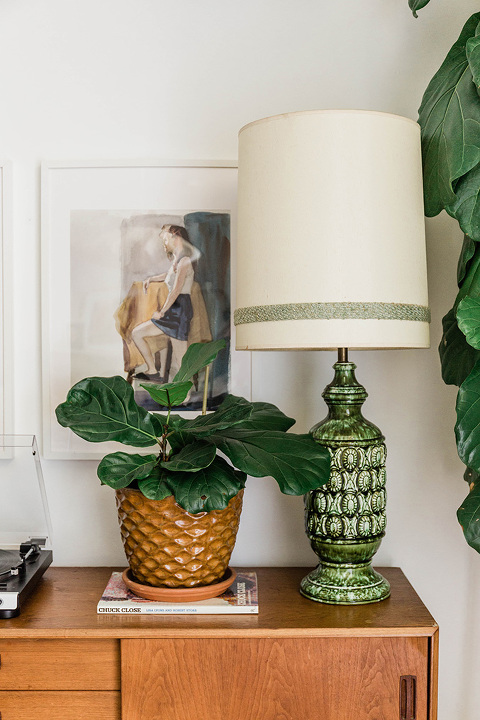 While I would love to eventually install rich, earthy hardwood floors in our open concept living and dining space, that's just not in the budget right now. So, instead, I thought I might be able to get my beloved terracotta tones into the room with a rug. I chose this distressed rust-colored option from Unique Loom, and it was perfect.
The new area rug helps give the space some personality without making the room feel too heavy. And if we ever decide to put in hardwoods, I can easily swap it to a different room to help add personality in that space. The other thing I love about this particular rug is how soft it is. It's one of those that you wouldn't mind lounging on with a floor pillow and magazine, or sink your toes into in the morning. In fact, I do exactly that everyday when we eat dinner together! It begs for bare feet.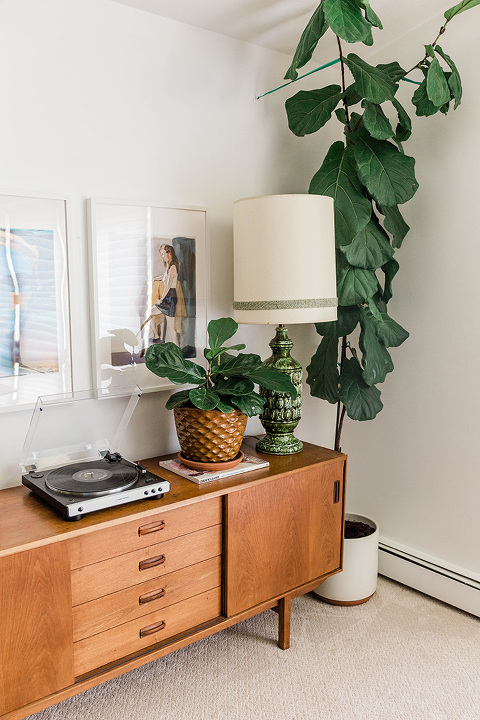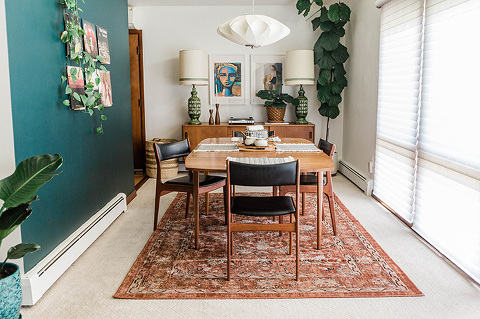 Have you ever had to backtrack any design decisions you've made in your house shortly after doing them? Thank goodness things like paint and certain rugs (like this one!) are easily within budget to try, so I hope this humble little story helps give you the confidence to try new things. This year seems to be perfect for a little experimentation, so give into the lure! I've had so much fun playing around with colors I've never tried before in our house, and I think I might be addicted to trying new things now. Let me know in the comments if you have a similar story to share!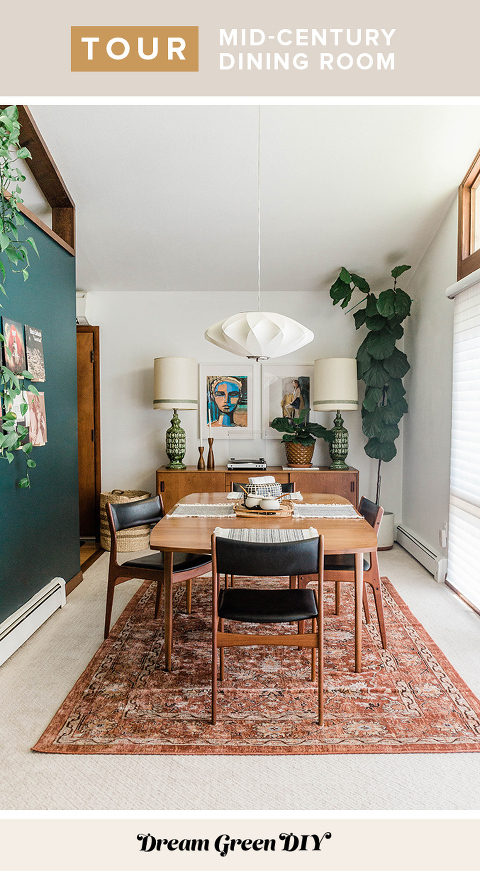 *I earn a small percentage from purchases made using the affiliate links above. Affiliate links are not sponsored. Rest assured that I never recommend products we wouldn't use or don't already love ourselves.