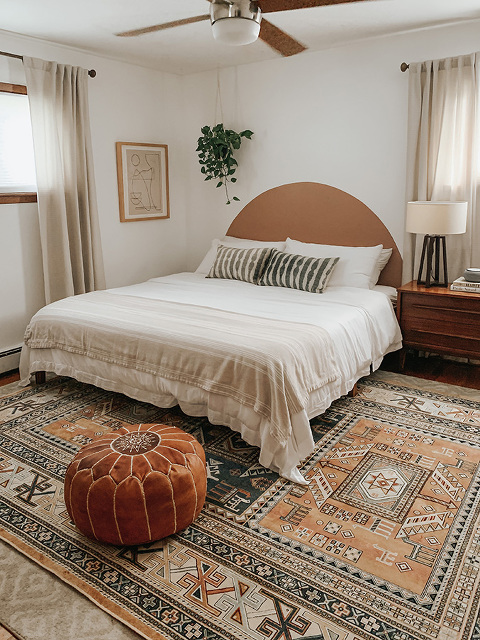 **This post was sponsored by RugPadUSA.
The unique thing about talking about home décor for a living when you're just an "average Jane," like me, is that we can't default to easy shortcuts like professional magazine photographers and stylists can. We can't just temporarily tape curtains to the wall to make it look like we have custom drapery in our bedrooms, and we can't photoshop in sconce lighting with the touch of a button. That's just not real life.
We true homemakers and DIY designers have to build a home around everyday situations, and find permanent solutions to problems that crop up during the design process. For example, when our newly layered rugs started wrinkling because of foot traffic a couple months after I had laid them down, I couldn't just duct tape or nail them to our floor for the sake of a photo. I needed to get strategic and think of a solution that would actually work for real life—and for the long haul, too!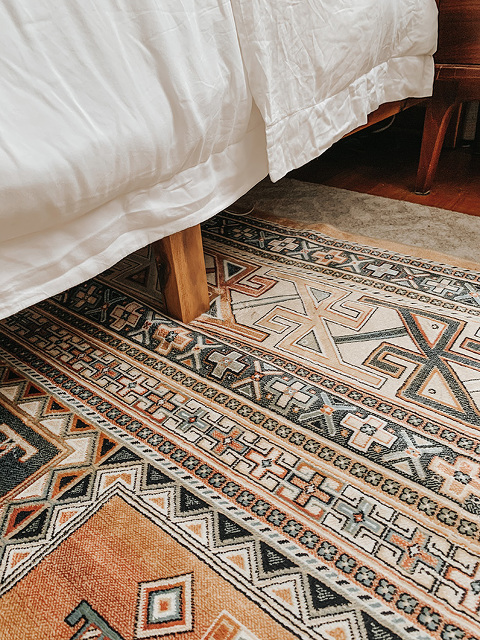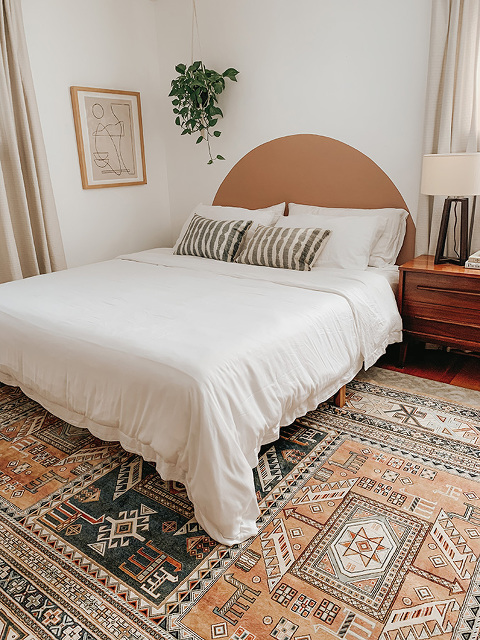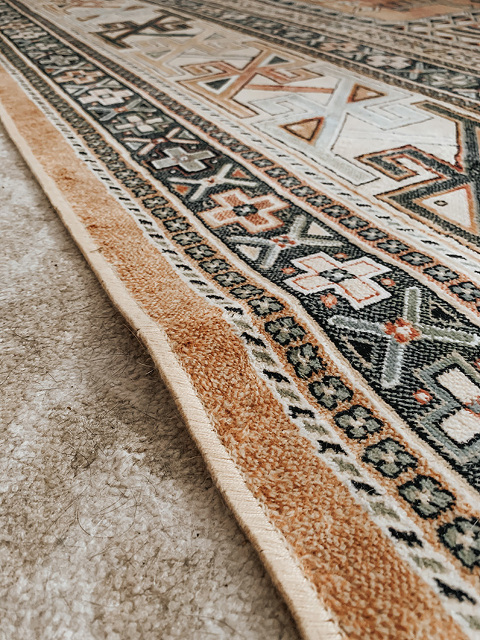 The other day, I took to Instagram to ask for your help coming up with a solution, and not long afterward I got a super serendipitous email from the team over at RugPadUSA asking if I'd like to review any of their rug pads. I came back with a resounding, "YES!" and also a desperate "PLEASE HELP!" in case they had a solution for using pads to help layered rugs stay flat.
Turns out they have a few options for making this look feasible at home (with more new products on the way), and today I'm going to talk you through the one that worked for me. Keep scrolling for our full review, and just a heads up that you can get $50 off your RugPadUSA orders of $200 or more using code "DREAMGREEN" (you can use that on top of their current 20% off sale, by the way).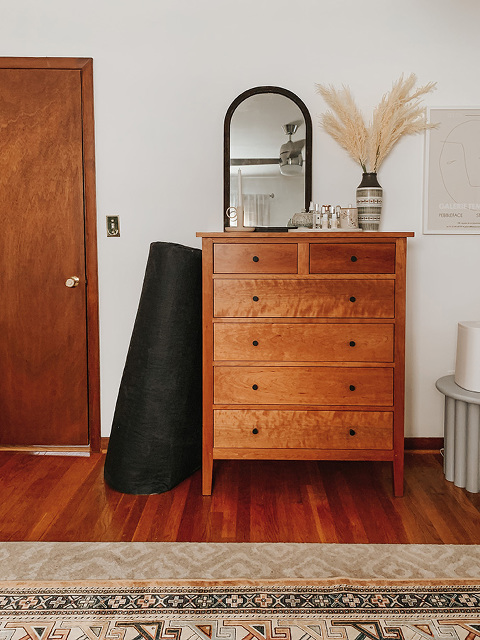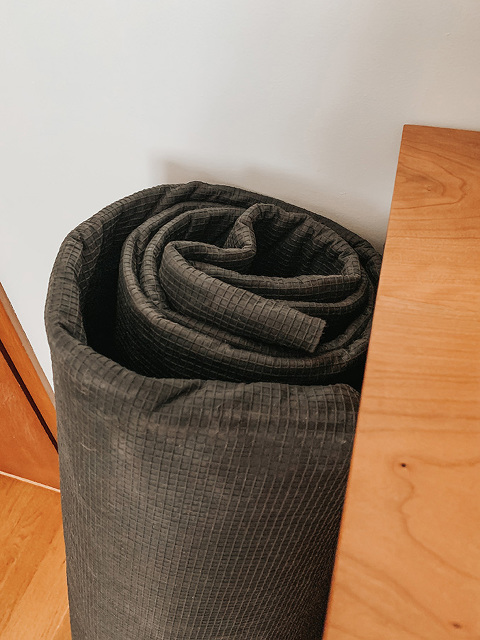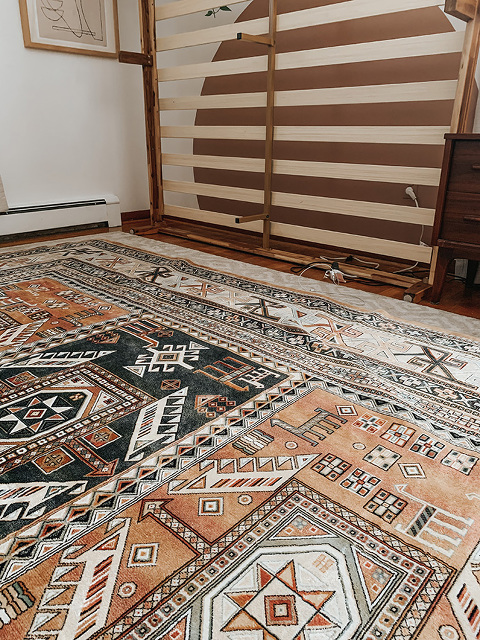 For our particular layered bedroom rugs, we went with the "Superior Lock" option from RugPadUSA. It's one of their bestselling pads, and even though it's touted as being ideal for hardwood floors, it has worked perfectly for our layered rugs situation because it allows that top rug to not budge an inch over the lower one.
That photo above is a pretty good view of the type of buckling we were dealing with. The top rug in our bedroom is gorgeous, but it's also really, really thin. It's almost more like a mat than a rug, and I knew from reading the reviews that most previous buyers recommended using a rug pad with it. They're right! We've needed a proper rug pad for this rug since the moment we laid it down a few months ago. I don't know why I waited so long!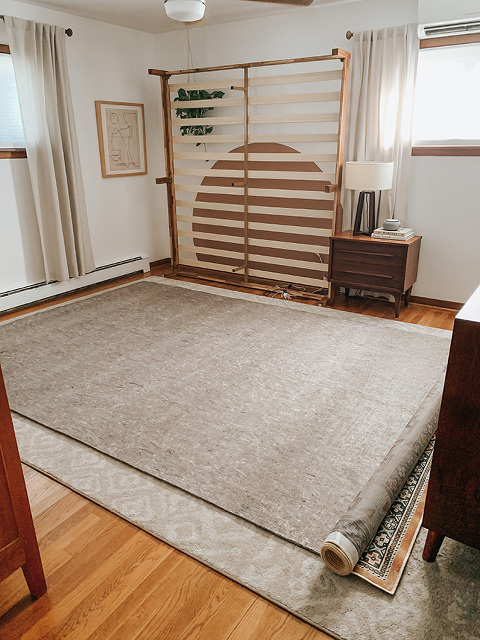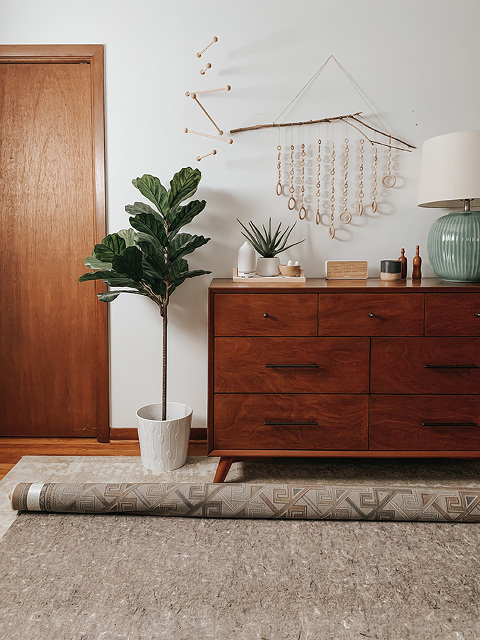 I had John help me move the mattress into the closet, and then we lifted the bed frame right up against the back wall of the space. Then we took the opportunity to give the top rug a good vacuum before rolling it up and vacuuming the lower rug for good measure, too. Next, we laid out our new rug pad centered under the area where we wanted the top rug to go.
After that, it was just a matter of unrolling the top rug right over the pad! We did this really slowly, one of us on each end of the rug, and smoothed it out completely flat as we went, that way the rug had maximum contact with the top of the rug pad. This, we heard, helps the rug stay put for the long haul, and we've found out that it's true now that it has been like this for a couple of weeks.
I felt fairly confident that the rug pad would help with our layering situation, but one thing I didn't account for is how much softer and more comfortable the rug feels under-foot now that it has a pad. It's honestly really luxurious to live with a good rug pad, and I'm kicking myself again for waiting so long to do this. Once you go "rug pad," you never go back, apparently.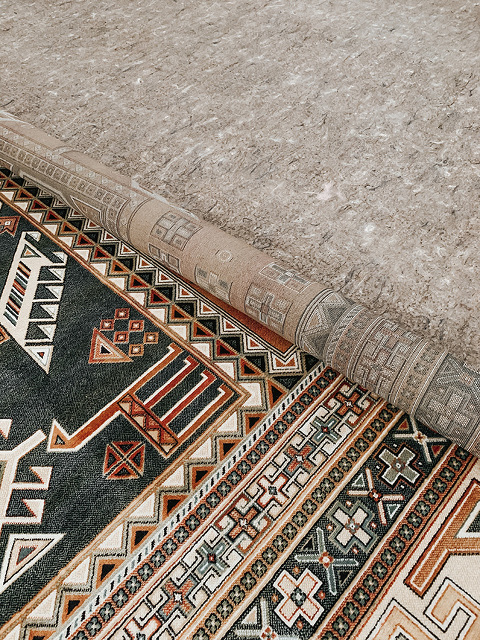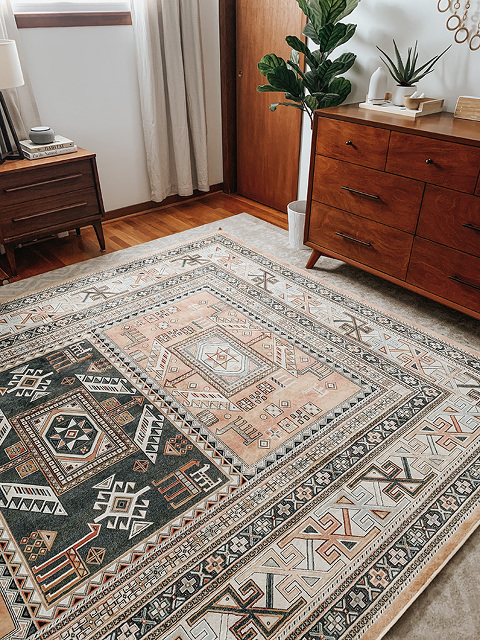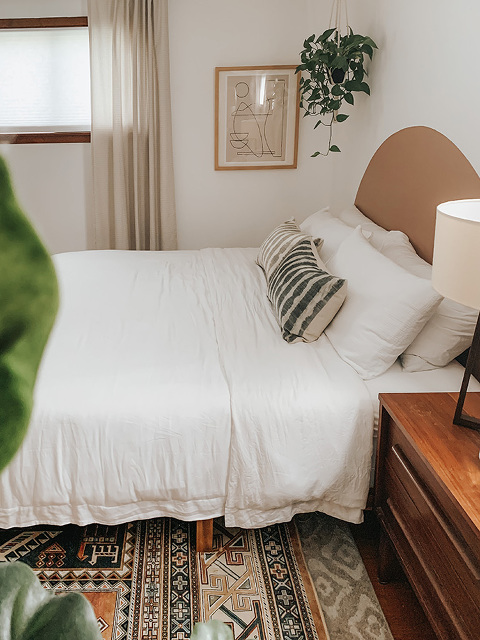 I had all but given up hope that this look was going to work in our home (I'm far too OCD to deal with smoothing out those wrinkles all the time!), but I think we've found a great solution thanks to RugPadUSA. If you want to try this trick in your own house, don't forget that you can get $50 off $200 or more using code "DREAMGREEN," and you can use that discount right on top of their current 20% off sale through the end of September. I'm planning to place an order to fix the layered rugs in our family room next!