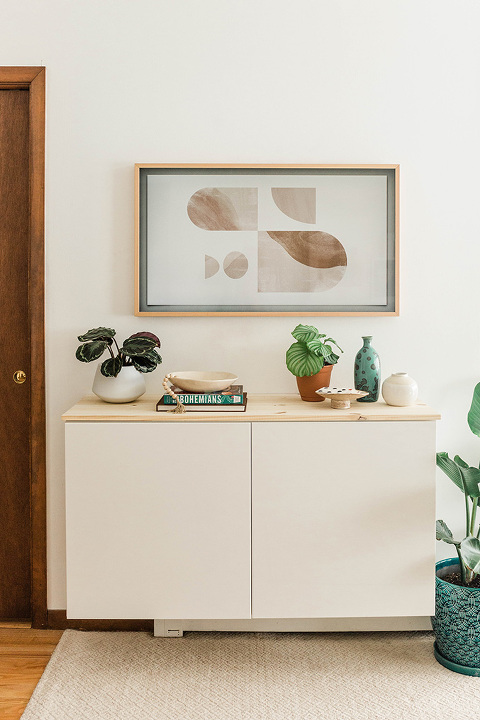 Well, if you follow me on Instagram, then this post is way, way overdue. I've been sharing full views of our new DIY floating console for the past month and have been getting tons of questions about how we pulled it off. My apologies for making you wait, but your patience has finally paid off because today's the day I'm sharing the full tutorial.
Click over to Hunker this way to read the step-by-step breakdown. This project was super straightforward to pull off, and you can do it almost entirely on your own, too! Just make sure you schedule a buddy to help you with the final install. I tried to do the whole thing on my own and almost broke my back, so don't be silly like I was—ask for help!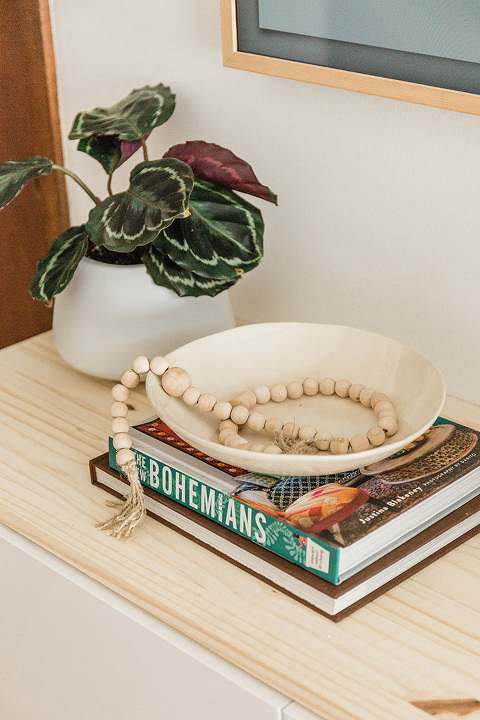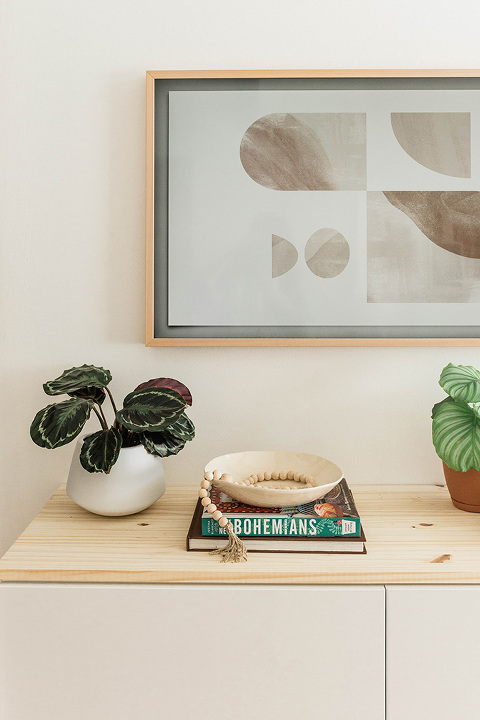 Before, if you remember, we used to have a chunky vintage cabinet here beneath the TV. It was beautiful and served its function, but because of the baseboard heater, it stuck out quite a bit from the wall and impeded walking traffic. This floating console now hangs right on the wall above the heater, so there's zero wasted space, and an unexpected bonus is that it's much easier to vacuum under the unit since there are no legs to steer around.
Visit Hunker to find out everything you need for the build and how to pull it off in eight steps. I promise that it's a lot simpler than you're probably imaging right now, and it cost less than $250, too! This might just be my favorite project of 2020. What's yours?