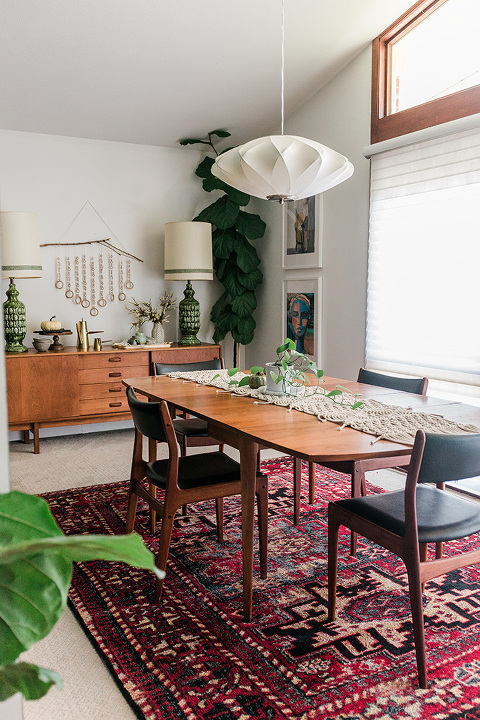 Are you big into fall-themed decorating? I know I've admitted this year after year, but I'm honestly not. I work hard enough on my year-round décor that the idea of temporarily swapping everything out for a month or two just stresses me out. I mention that again because I think it's good to know that you're not alone if fall decorating overwhelms you, too. Don't feel pressure to do it if it's not for you!
That said, I know 99% of the population is smitten with the idea of autumnal decorating, and I don't blame you one bit. I love looking at it—just not spending days actually doing at our house. If you fall into the "Loves Autumn Décor" boat, you're in luck because I'm rounding up tons of seasonal decorating ideas below that will make your home feel extra cozy this year. Why not get started this weekend?!
Weekend Inspiration: No.112
1. For those of you who are more like me and tend to go as minimal as possible with your seasonal décor swap-outs, I really loved this article all about how to get a fall-ish vibe across without any major redecorating. Choose just two or three of the 15 ideas, and you're golden.
2. There was oneeeee year when I felt inspired to go pretty much "all out" with fall décor, and you can see the results over this way. The post includes five easy fall décor ideas to try (one involving color-coordinated wine bottles, ha!).
3. The photos you see in today's post showcase my idea of parred-back autumn décor. Hop through here for all the details behind that year's 1-tote setup.
4. I'm a sucker for thick textured blankets all throughout fall. This beige Nordic throw from Etsy is at the top of my wish list.
5. I've got to admit—this DIY fall floral centerpiece took my breath away! I might try something similar using dried flowers so that I can use year after year.
6. If you prefer to simply experience fall, I really enjoyed this short video @wesleytaylor put together on Instagram. It's really soothing/inspiring to watch! I love everything about his account.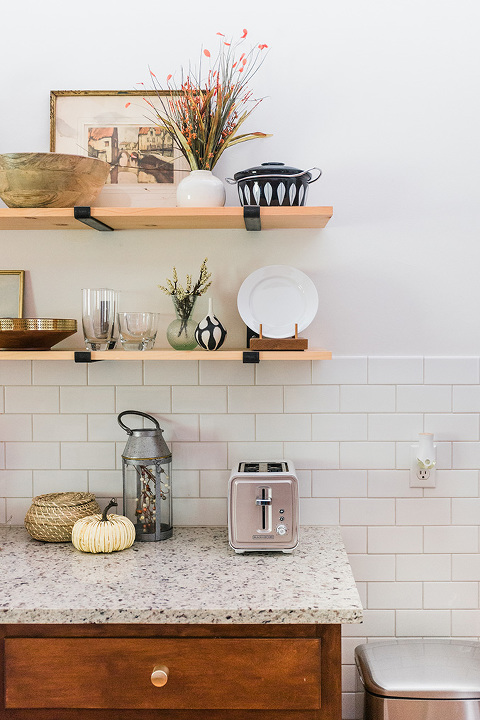 *I earn a small percentage from purchases made using the affiliate links above. Affiliate links are not sponsored. Rest assured that I never recommend products we wouldn't use or don't already love ourselves.