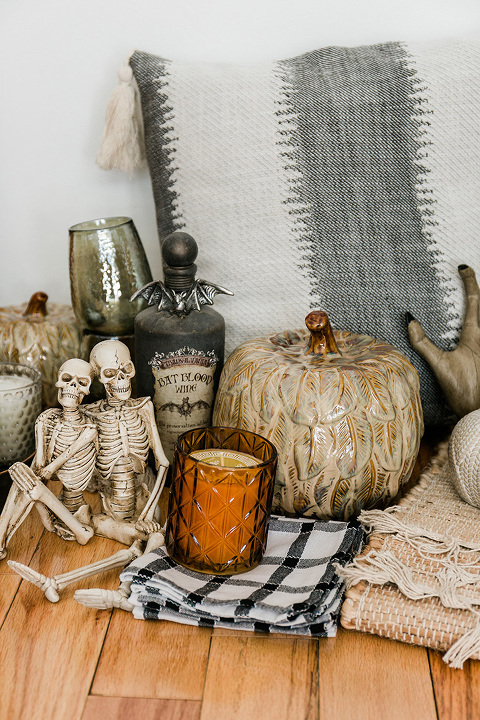 Things have been on the quieter side from me over on Instagram as of late, but that's only because things have been extra busy behind the scenes in real life! I can't wait to share all of the updates we've made around the house this past month, but I'll tell ya…I don't know how "big" Instagrammers do it.
Where on earth do they get the discipline to stop what they're doing in the middle of a project to document every single step and talk to the camera?! I just don't have that kind of stamina. When I get into a project, I need all of my mental capacity focused on what I'm doing. I know that makes me a crappy Instagram influencer, but I'm not about to change my entire life to suit a social media platform, haha. I hope that doesn't sound too callous! I love Instagram, but I refuse to allow it to take over my life.
Anyway, I didn't mean to vent to you on a Friday morning. Sorry about that! The good news is that I have been documenting my project progress, but it'll all be shared in due time as my energy level allows rather than in "real time." Like I said, I can't wait to share! In the meantime, keep scrolling to find out what's inspiring me ahead of the weekend. Oh, and as always, if you've got a cool link, article, event, or video of your own to share, let me know about it in the comments at the end of the post!
Weekend Inspiration: No.114
1. I loved taking a peek inside Vanessa Carlton's SoHo loft over on the Architectural Digest YouTube channel this week. Their Open Door home tour series is one of my favorites to watch during my at-home lunch break.
2. As I hinted at above, I've been hard at work the past couple of weeks working on a pretty major entryway makeover. I'll share lots more soon, but in the meantime, here's a sneak peek at our new side door color and here's the new matte black light fixture we installed (just $29!).
3. Another thing I've been working on behind the scenes is a small dining room refresh in preparation for the holidays. We actually decided to downsize our original setup to feel cozier and more intimate, and it's all centered around this round table. Much more to come on that story next month.
4. These free printable "I Voted" stickers are so much fun. By the way, have you voted yet? John and I have! We went to vote in person early. Message me if you need help finding out how to vote yourself this election.
5. If you're in need of last-minute creepy holiday décor this month, check out Grace's epic collection of Halloween-themed artwork. It's all free to download, so all you have to do is print and frame your favorite pieces!
6. Have you checked out the DGD shop lately? I just added a few new favorite products that I can't wait for you to check out! The curated collection is this way.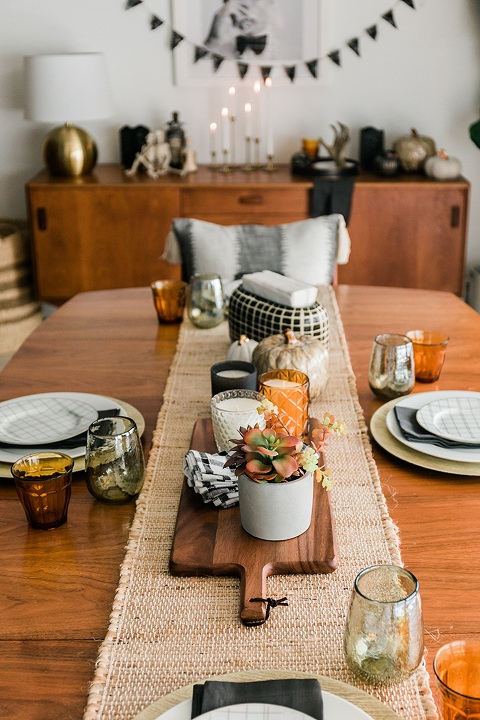 *I earn a small percentage from purchases made using the affiliate links above. Affiliate links are not sponsored. Rest assured that I never recommend products we wouldn't use or don't already love ourselves.