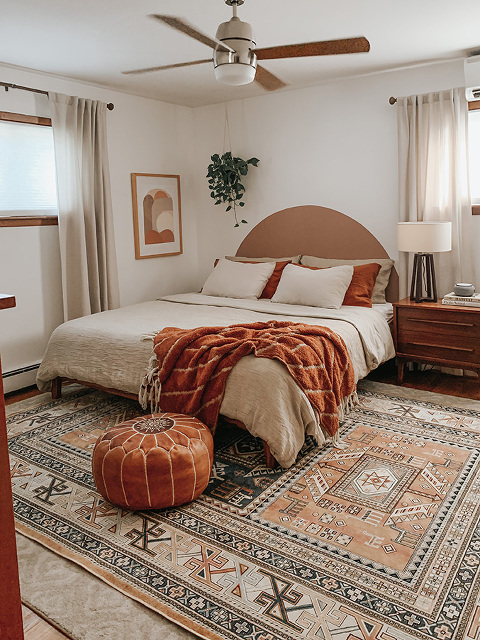 The weather still can't seem to make up its mind here in Virginia, but we have been experiencing pretty consistently chilly nights. More often than not, I'm slipping my toes into a pair of cozy plush socks just to keep the chill away, which I'm, frankly, very much in favor of—I hate sleeping in a hot room. I'd much rather be shivering under the covers, teeth chattering and all!
One thing I love to do around this time of year is swap out our bedding to something a little warmer so I'm not desperately cold during these mid-fall nights. I just recently changed things over to a new set from Parachute, and thought I'd share what we picked and why in case you're looking to make a bedding upgrade this season.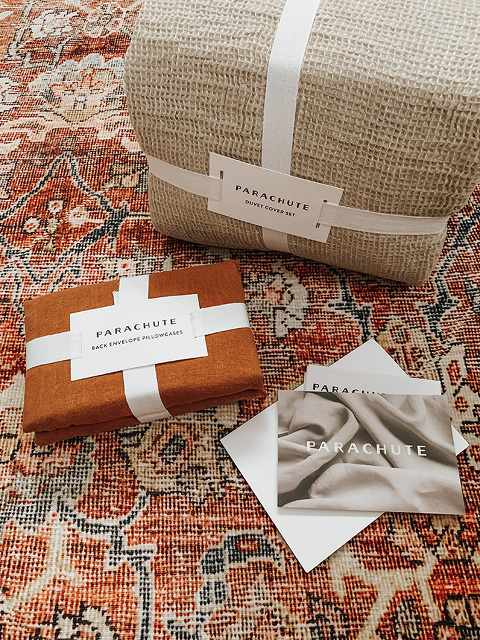 If you've been following along with me for a while now, you know I love me a good mixed bag of bedding. I used to be so stuck on the idea of matchy-matchy, but ever since I started shopping at Parachute back in 2016, I've loved the idea of being able to customize my bedding options. Now, I'm really drawn to pairing lots of different colors together, and this year I played around with the idea of mixing textures for the first time, too.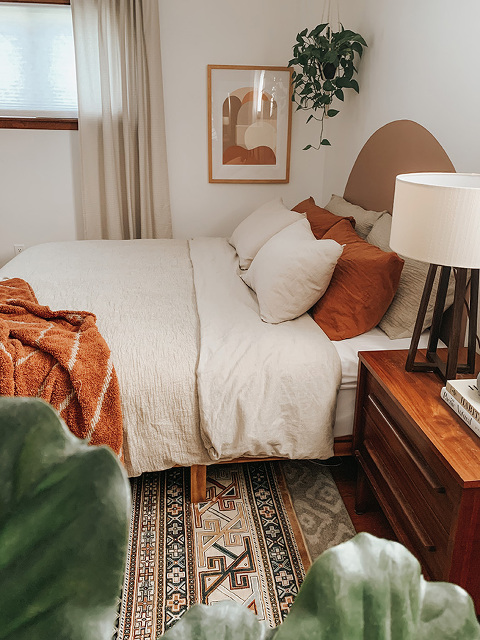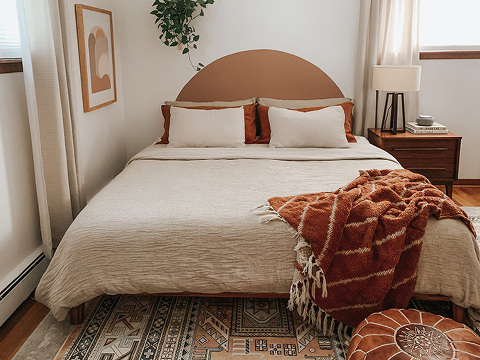 I chose their Honeycomb Duvet Cover Set in "Cream" as the foundation for our fall bedding look. The soft beige color isn't too in-your-face, but that unique honeycomb texture really makes it shine. The raised heathered waffle weave front side is super soft and cozy, and the underside is an equally soft and luxurious percale, which I guess means that it's technically reversible!
For the pillow covers, I went a tad over the top and layered three pairs on our bed this year. I'm spending lots more time working from the bedroom these days since it's downright frigid in our house in the mornings (I refuse to turn the heat on in October), and I'm also reading a lot more often in the evenings, so I love having all those plush layers across the back of the bed to lean back on.
I used the Honeycomb texture shams that came with the duvet set on our king-size pillows along the back of the bed, and then I added a pair of new "Terra" Linen Pillowcases for the middle layer of king-size pillows (the perfect color complement to my DIY arched headboard!). The front pair of standard-size pillows are outfitted in "Bone" Linen Pillowcases, and were pulled from the guest room especially for this updated fall look of ours.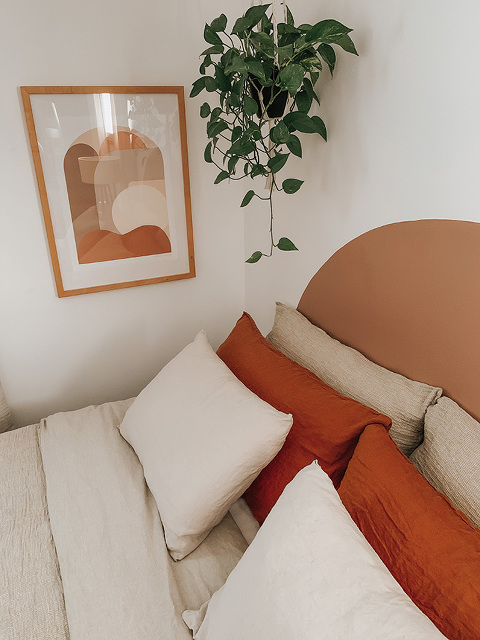 Have you swapped out your bedding for fall? I know these types of custom-order linens can get pricey, but I've been a loyal user of this particular brand for years, and can safely say that they're worth every penny. Parachute is a really wonderful company, too, and one I don't mind supporting any way I can.
Maybe I should mention that when I say I "mix my bedding," I really do mean it. Beneath all of these investment topper pieces, I've got a plain white flat sheet and a flannel fitted sheet, both inexpensive scores from Target years ago. Luxury on top, practicality on the bottom!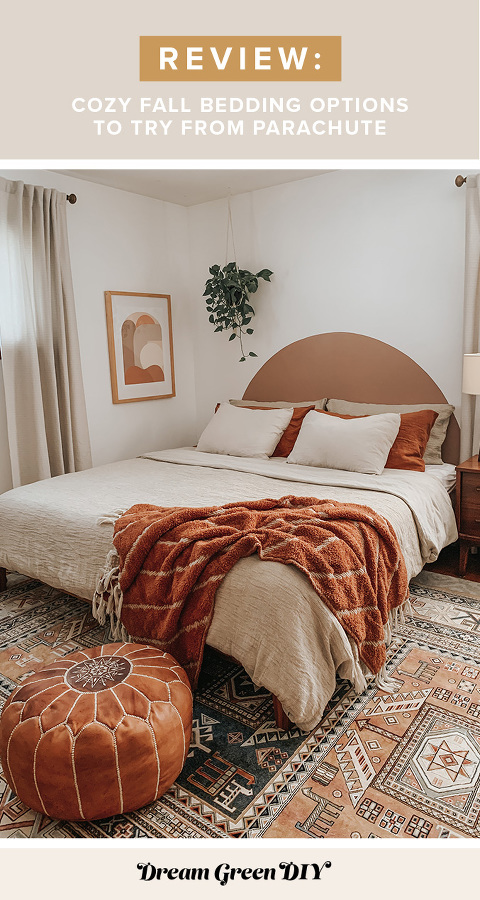 *I earn a small percentage from purchases made using the affiliate links above. Affiliate links are not sponsored. Rest assured that I never recommend products we wouldn't use or don't already love ourselves.