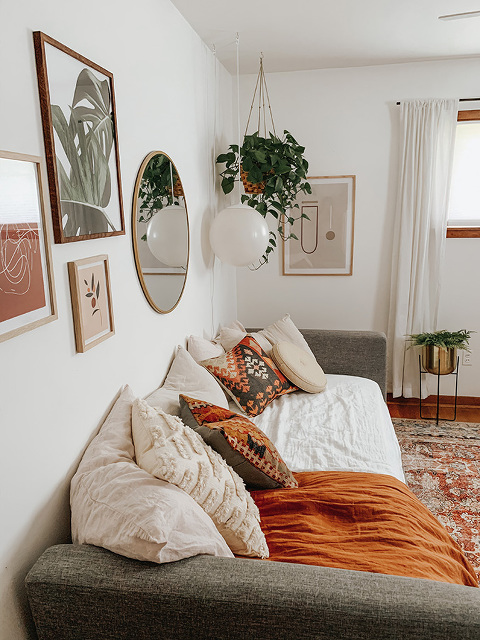 Is it just me, or are gallery walls coming way back in style in these days? You think so, too? Okay, good, because I'm going to spend the next few minutes talking through my tips for sourcing beautiful, unique art (including several small businesses and entrepreneur artists), and I'll also explain how to actually hang them in cool gallery configurations. Keep scrolling for all the details.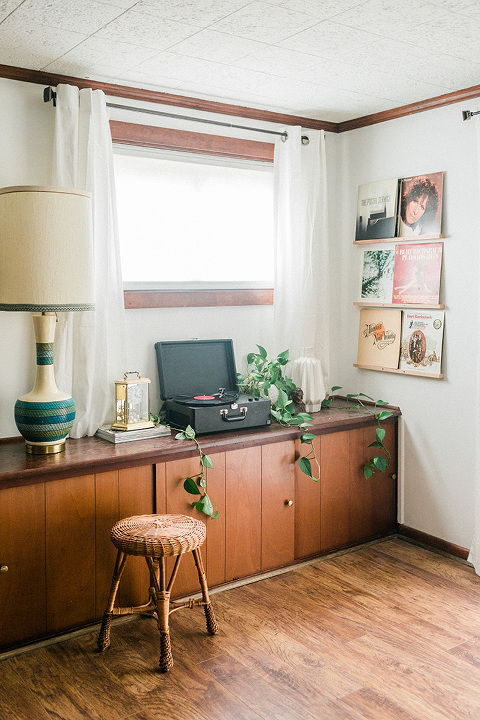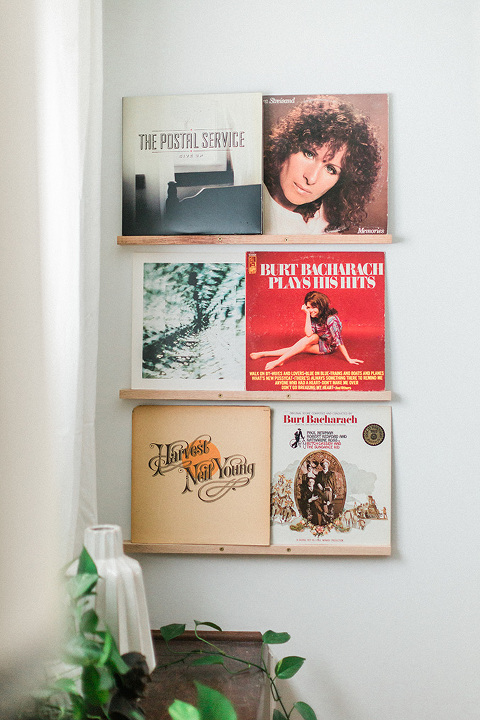 First of all, don't feel limited to the idea of a "traditional" gallery wall. In other words, you don't have to physically hang the art on your walls to get that colorful, collected vibe across. Remember a couple of years ago when I hung up DIY vinyl record shelves? The same concept can be used to create your own leaning gallery wall!
This shelf-style gallery is theoretically a lot easier to change up when the mood strikes since all you have to do is grab the piece of art off the shelf and put another in its place. Just use framed prints instead of vinyl records as shown in the example above. Click here for the tutorial!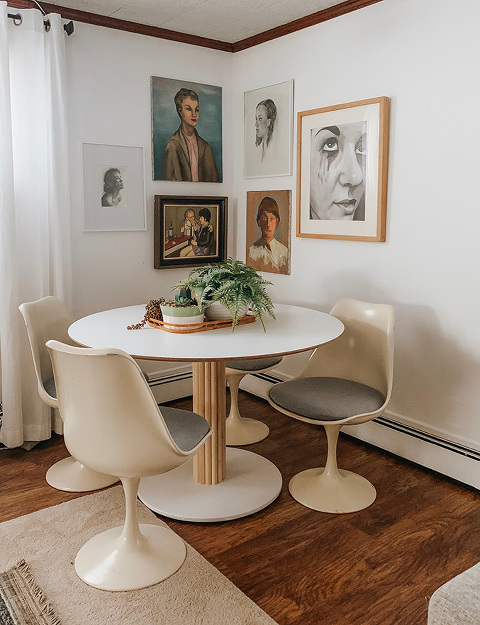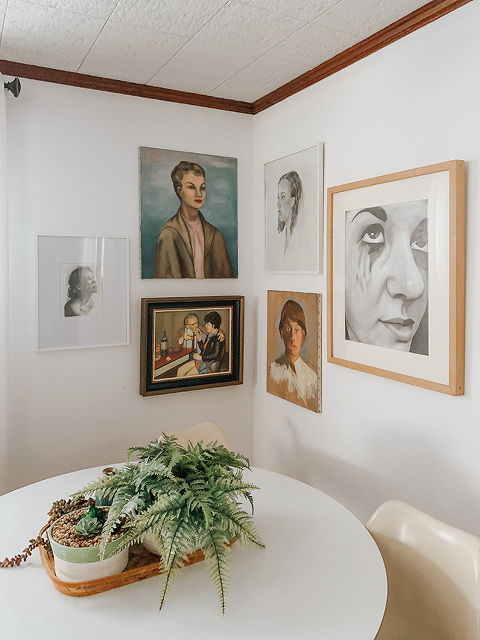 Another unique take on the idea of a typical gallery wall is hanging your art up around a corner. This section of our family room seen above was begging for something special above the table, but I didn't want to default to a hanging plant for fear it would make it difficult for us to get around the table.
Instead, I planned a gallery wall arrangement using vintage paintings, and a few of my own drawings to fill the corner without intruding into the space. This Etsy shop is one of my favorites for portraits if you're as big a fan of those as I am.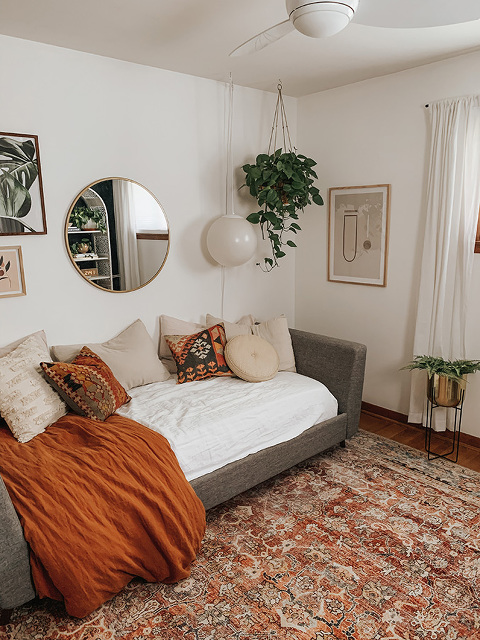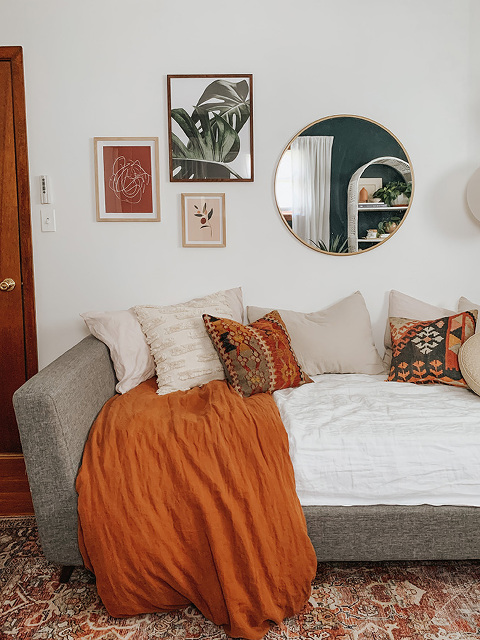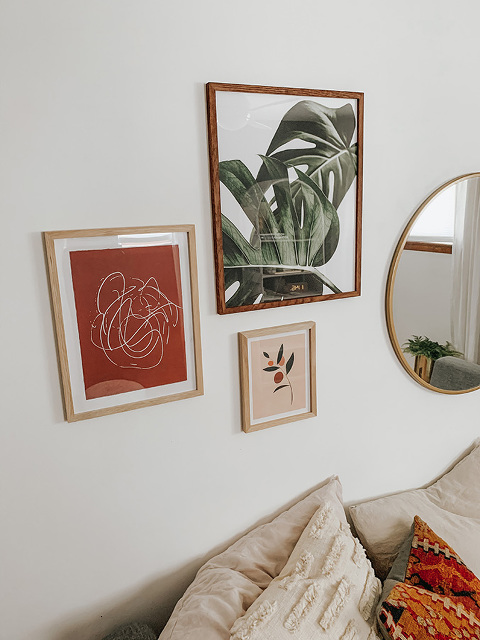 Have you thought about using things other than framed art to build your gallery wall? You can incorporate things like a mirror (as seen above), or even a sculptural sconce (as seen below) to add dimension to your art arrangement. I also love to mix up the frame style and color to make a gallery wall feel a little more eclectic. The prints you see in our guest room beside the mirror came from Opposite Wall, which is one of my favorite Canadian-based resources for art prints and frames.
Hanging things a little closer together is another one of my biggest tips. If you put more than a couple of inches between your prints when hanging them, you run the risk of making them feel a little disconnected as opposed to a thoughtful group. Make sure you hang them right at eye level, too! Practically nothing drives me battier than seeing art hung too high (I hope you don't mind me admitting that). Here's another example below of how cool a gallery wall can look when styled on a shelf. That one came from Minted.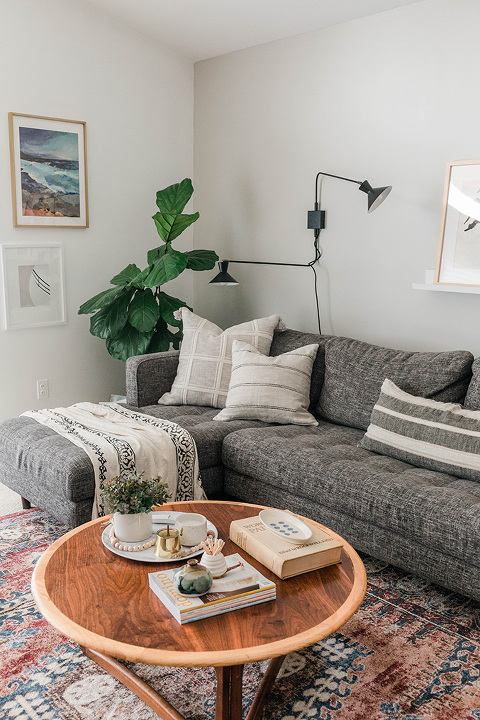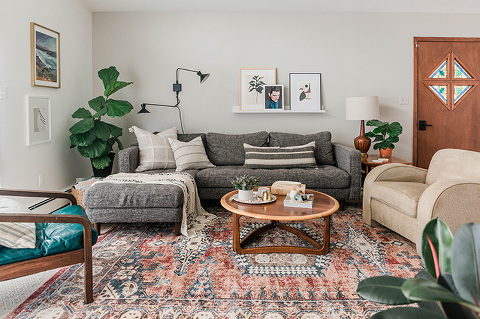 Other Favorite Art Resources:
1. Figure Form
9. Jan Skacelik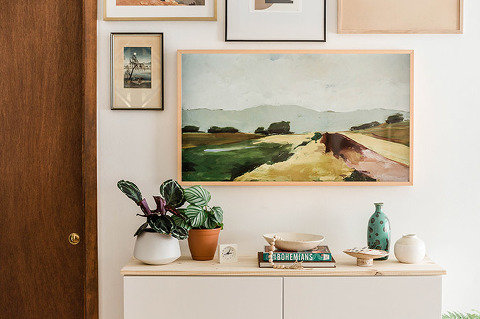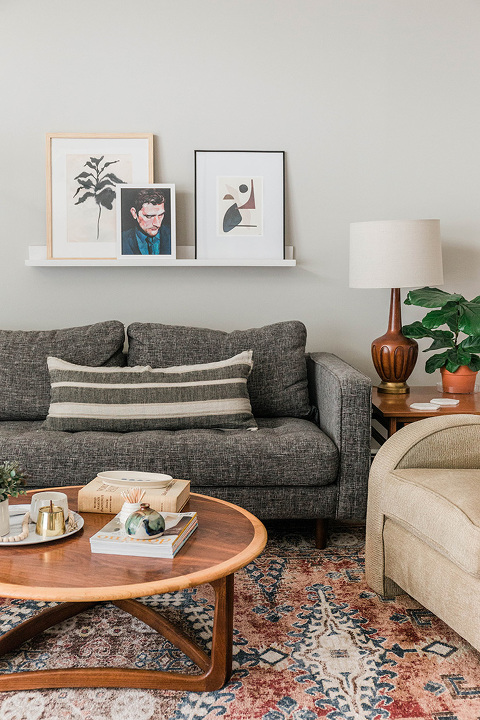 Have you tried hanging a gallery wall in your space before? I go through phases when I love them, and others when I don't. Luckily, art is super easy to store since they're mostly pretty flat, so it's okay to just tuck our extra framed prints and paintings away in the basement when I feel like having more blank wall space. Leave your favorite gallery wall inspiration and art resources in the comments below!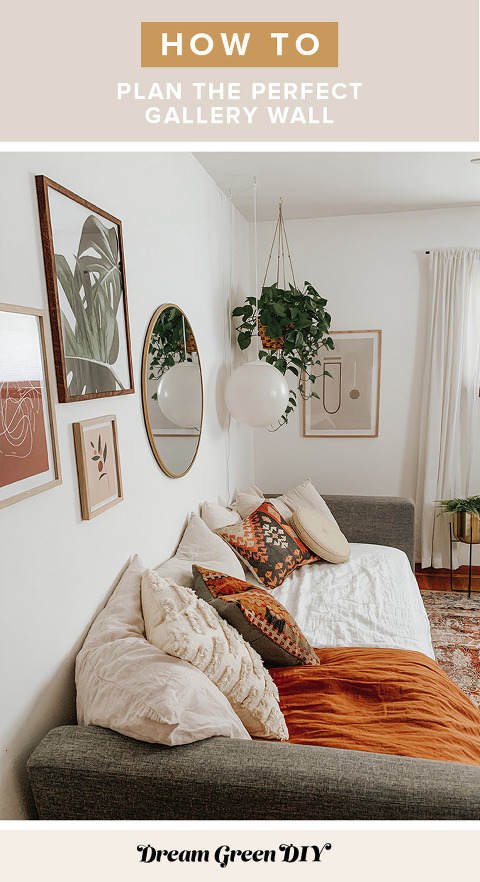 *I earn a small percentage from purchases made using the affiliate links above. Affiliate links are not sponsored. Rest assured that I never recommend products we wouldn't use or don't already love ourselves.