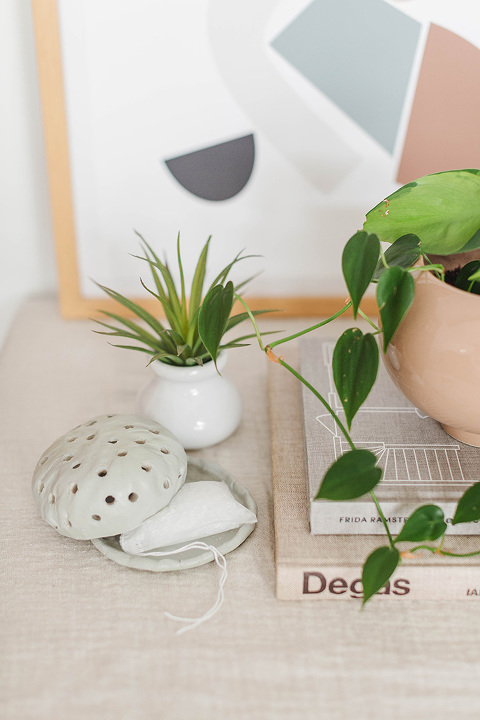 Having a good-smelling house is pretty important to me. I love that feeling of walking in through the front door (or even just wandering from one room to another) and being met with a wave of fresh, subtle scent. To make that happen, I tend to prefer essential oils over candles. One, because we have cats who are pretty darn curious (I'm always scared they'll accidentally tip over a lit candle), and two, it's hard to find candles that don't stand out like a sore thumb!
I just really appreciate the flexibility of essential oils and how you can use them. Electric diffusers are great because you don't have to worry about an open flame, and I managed to find a diffuser design that looks pretty when out on the counter or other tabletops throughout the house (pssst…click this link to see my favorite diffuser and get 20% off with code "DREAMGREEN"). I also recently found out that you can use essential oils without electricity! Enter: my new DIY Air-Dry Clay Essential Oil Diffuser.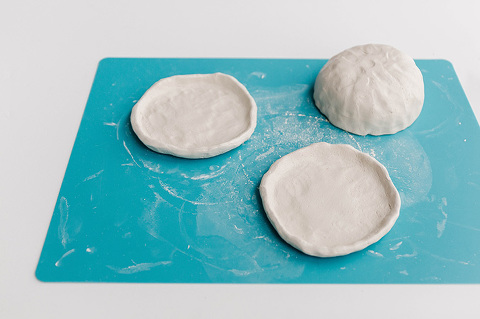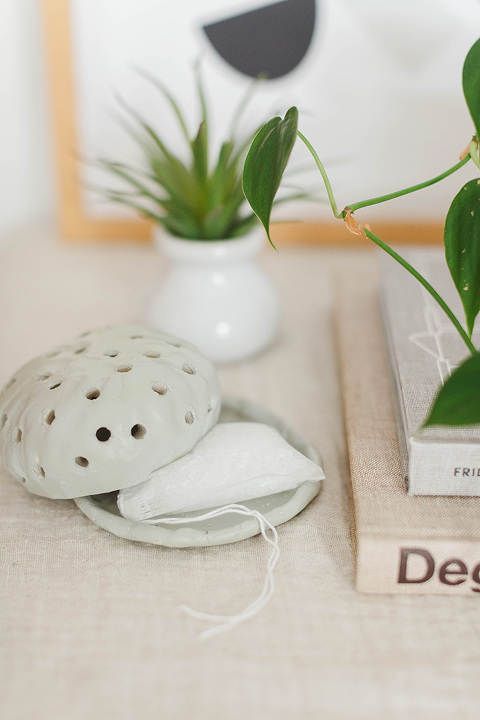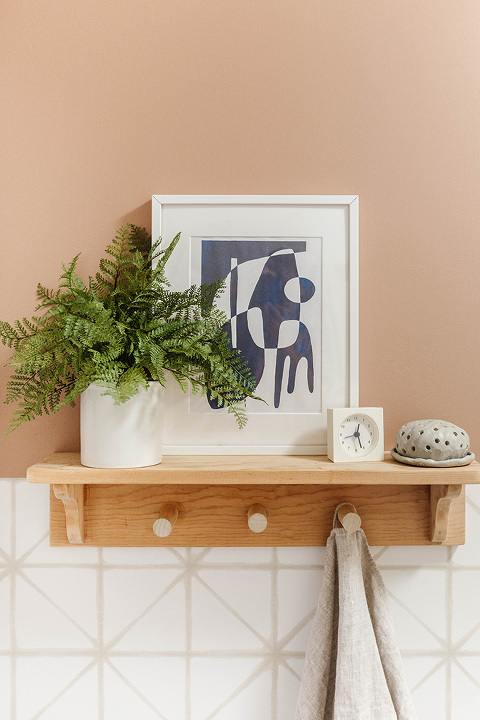 This handy cord-free diffuser was assembled at home (on our living room floor, no less!) in just one afternoon, and allows me to have fresh essential oil scent in any room of our house—whether there's an outlet nearby or not.
The entire air-dry clay tutorial is now live over on Hunker, and includes a tutorial for how to add essential oils to unscented aroma beads. Once you learn how to do that, you can honestly make all sorts of scented things for around your house. I made a few extra bags of scented beads, and tucked them in places like my car, the cabinet under the bathroom sink, and the unfinished basement to help freshen those spaces without having to plug anything in. Check the project out this way, and let me know what you think!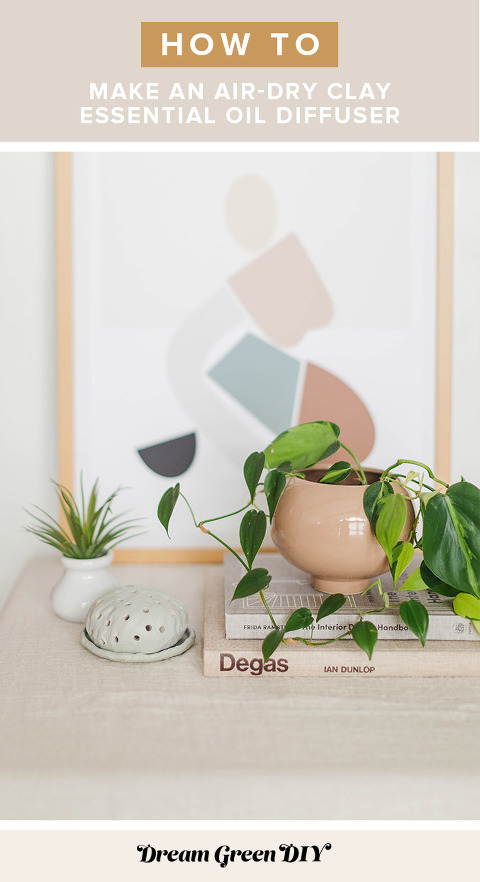 *I earn a small percentage from purchases made using the affiliate links above. Affiliate links are not sponsored. Rest assured that I never recommend products we wouldn't use or don't already love ourselves.