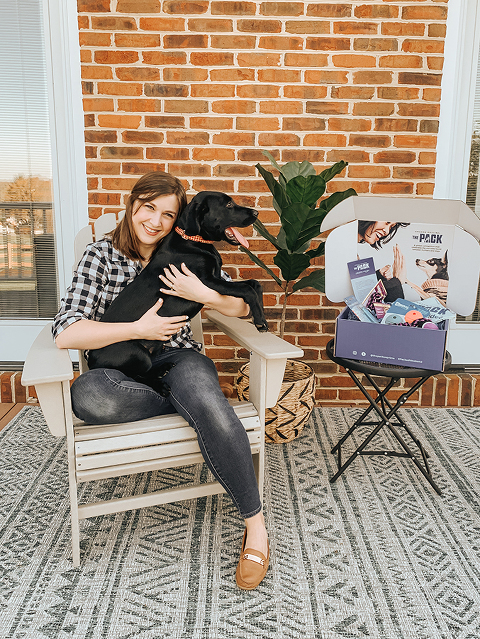 *This post is sponsored by BabbleBoxx on behalf of Amazon Prime Video.
Meet Sally, my parents' practically-brand-new black lab puppy! The addition of little Sally to our extended family this past summer has been the one bright spot in a year that has been especially hard on us from a "pet parent" standpoint. 
Why? Well, we ended up sadly losing all four of our family dogs this year. First, my parents were forced to say goodbye to their three older labs, one right after the other over the course of a few months, and then our own sweet Rocky boy passed away. It has been hard, especially because we're such pet-loving folks, so it wasn't too surprising to hear that my parents had started their hunt soon afterward for a new puppy to pour their hearts and souls into.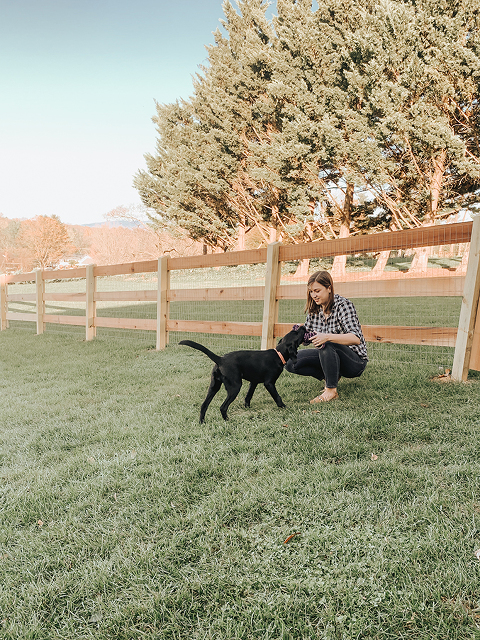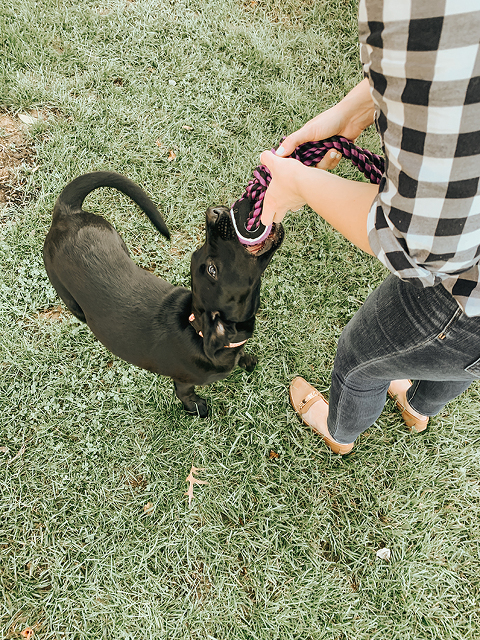 Suffice to say that Sally has helped all of us heal from the tragedies we faced earlier in the year, so when I heard about the premier of The Pack Amazon Prime Video series, with their focus on the bond between dog and human partner, you better believe I had the show's launch date penciled firmly into my calendar. 
In honor of The Pack Prime film and their #PackedWeekend event, I'm dedicating today's blog post to teaching you new ways to encourage quality time with your own pup through playtime and adventure at home. Keep scrolling for inspiration and don't forget to watch The Pack on Amazon Prime Video November 20th!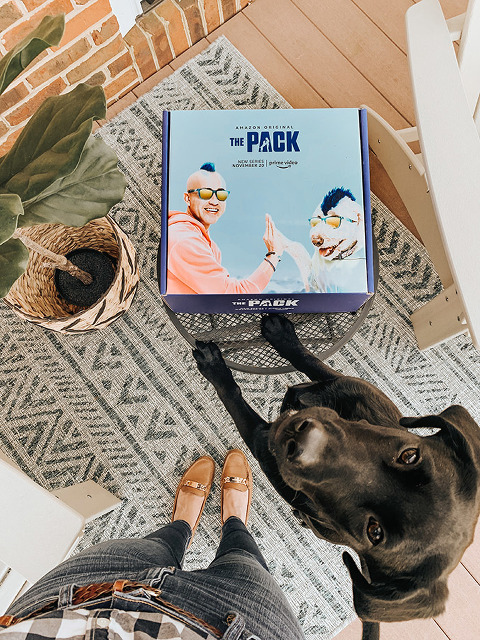 At-Home Playtime Tips For Your Puppy:
1. Stuff It With Treats: I don't know about your puppy, but ours is very treat-motivated. I think it's a safe bet to assume your dog is the same way. So find yourself a toy that can be stuffed with treats. He or she will probably be more motivated than ever to run after a ball packed with tasty morsels, and the treats will be harder to get out of the toy, too, so they'll be entertained for longer.
2. Play Tug Of War: In case you're limited to indoor play, consider a classic game of Tug of War! It doesn't take much room to play this mentally and physically stimulating game, so you can do it easily inside or in your pint-sized yard if you have one. The bonus is that it'll give you a bit of a workout, too.
3. Blow Some Bubbles: Another game that doesn't take up much room but still gets your dog moving around is chasing after bubbles. I just found out about pet-friendly bubbles, and can't wait to try them out with Sally. These types of long-lasting bubbles actually dry mid-air, so they can land on the ground intact for your dog to chase and attack. You'll wear them out in no time without much hardcore effort on your part. Count me in!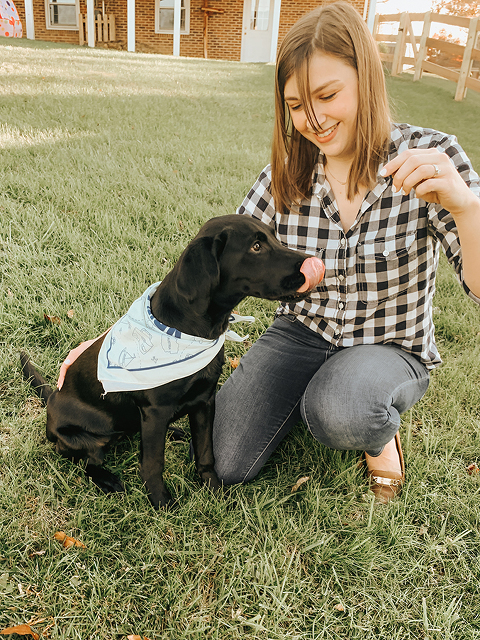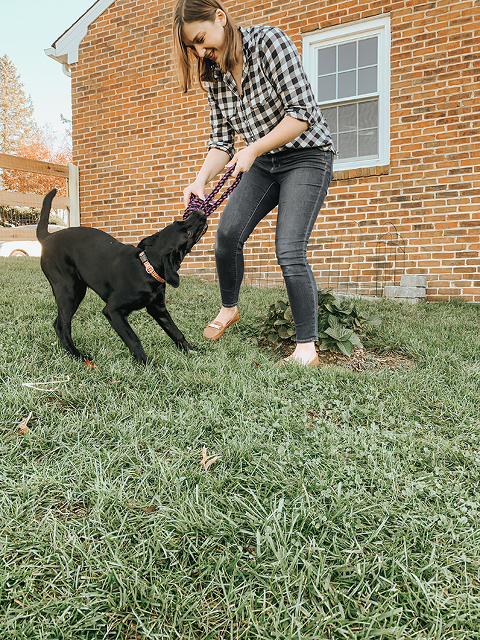 Sally and my parents live only a handful of miles away from us here in town, so whenever we feel ourselves getting sad over the loss of our own dog, we can head over for some extra playtime with Sally. She might not technically be "our" dog, but we have a bond that feels extra special and unbreakable. Who knows! Maybe we'll add a puppy to our own family one of these days, but until then, we'll be soaking up lots of playtime and adventure over at Sally's house. 
Click here to learn more about The Pack, hosted by Olympic gold medalist Lindsey Vonn and her canine co-host Lucy, and mark your calendars now for the series premiere on Amazon Prime Video this Friday!