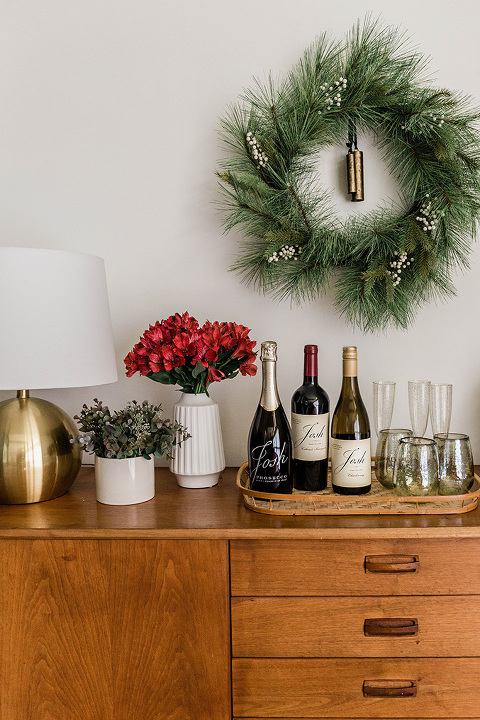 I know everyone (and especially every blogger you follow) is starting conversations or posts with the following cliché, but I just can't help that the thought is top-of-mind: how the heck is it already December 4?! There are only 21 days until Christmas!
Since time is absolutely sprinting by right now, I figure I need to take full advantage of the weekend ahead by filling it with holiday crafts, recipes, and a few family traditions, too. Keep scrolling for all the details, and let me know in the comments which holiday month traditions you look forward to each year!
Weekend Inspiration: No.119
1. As I mentioned before the Thanksgiving holiday, we'll be making near-daily Rudolph Sandwiches. This has been a family tradition ever since my mom started making them during her years as a preschool teacher. Full "recipe" this way.
2. Speaking of recipes, here's another favorite for this time of year. We love this dinner on chilly weekday nights because it comes together in about 30 minutes, and is super comforting when the wind's howling outside. Sub lactose-free milk and cut down the amount of cheese if you're sensitive to lots of dairy, like we are.
3. Did you catch my tutorial for DIY Twisted Paper Ornaments earlier in the week? Now that I'm not under a big deadline for that project, I think I'll take my time this weekend experimenting with other kinds of paper patterns and bauble shapes. It could be a good holiday craft to try with your household if everybody's feeling antsy.
4. Another tradition I'll definitely be indulging in this weekend is watching Christmas movies while wrapped up in a big cozy blanket. A few favorites include The Holiday, Family Stone, White Christmas, and Love Actually. What are yours?
5. This weekend, I plan to whip up a glass (or two) of my 'Everything in the Pantry' holiday cocktail.
6. Did you end up doing any Black Friday shopping? I bought myself another Blink security camera for our front door, not to see visitors, though. I actually got it to keep an eye out for wildlife! I get tons of Neighborhood app alerts from people in our area who have captured footage of bears and foxes, etc. in their yards thanks to their Blink cameras, and I wanted in on the action. Keep an eye on Instagram, because I'll share anything I might catch overnight on Stories over there! What's the weirdest thing your Blink camera or Ring doorbell has ever recorded?

*I earn a small percentage from purchases made using the affiliate links above. Affiliate links are not sponsored. Rest assured that I never recommend products we wouldn't use or don't already love ourselves.