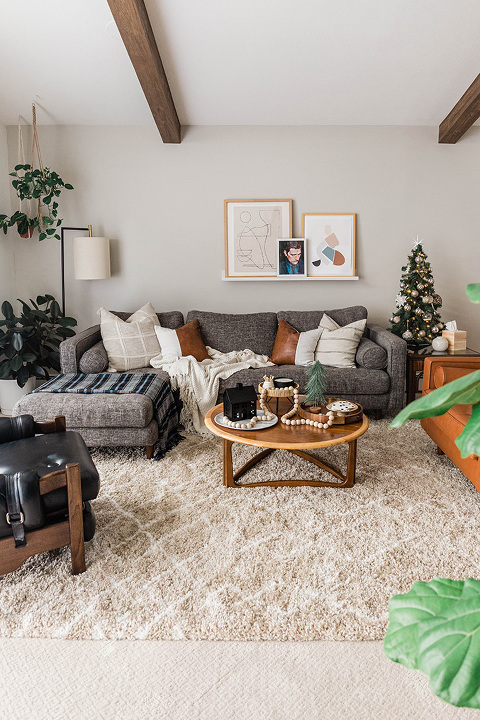 *This post was sponsored by PLANOLY. All opinions are my own.
I've never really identified with the concept of seasonal depression, but this year has been a doozy, so much so that I've gotten into the habit of taking stock daily of whether or not I need to actively prioritize self-care to keep seasonal sadness at bay. Not surprisingly, I'm realizing that self-care is something I need to prioritize each and every day right now, so I've been looking for simple, quick ways to find joy in life while I'm stuck at home.
These days, I'm especially finding #JoyThrough Christmas decorating and other happy little holiday activities. Putting more ornaments on the tree, baking Christmas cookies (even if that's just adding red and green M&Ms to our go-to recipe!), and holiday crafts are just a handful of activities making me smile right now.
Whenever I find myself running low on ideas, I look back through my holiday archives here on Dream Green DIY. Did you know that DGD is about to hit its 10th anniversary? I can hardly believe that I launched this site a decade ago! That's a lot of archives to revisit, and I've been putting my older holiday inspiration posts to work this year to make sure my mind stays active and occupied rather than letting it dwell on the things that aren't so good.
Today, I'm teaming up with PLANOLY to show you how I'm able to organize all of those past holiday posts in a single spot for both of us to access as the year wraps up. Keep scrolling for the quick process for setting up a free linkit profile through PLANOLY, and for my tips on styling a holiday coffee table in case you're craving some joyful creativity right about now.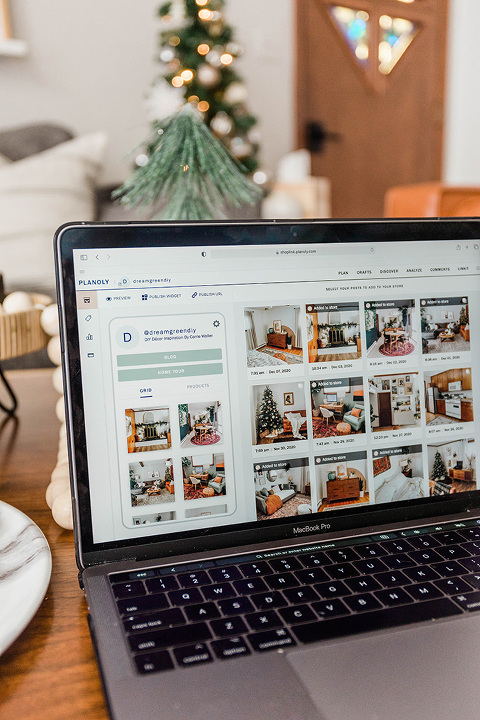 I'm actually a total beginner at PLANOLY, so if you're just making the introduction to that name today, you're not alone! I've spent the last few weeks pouring over their YouTube channel, which is full of helpful how-to videos to get you all set up. This one is a great video to watch first if you're a newbie like me since it gives a breakdown of everything you need to know about using PLANOLY as an Instagram planner.
The gist, though, is this: PLANOLY is a visual Instagram tool for professionals, that you can use to schedule posts, plan your content, analyze analytics, and manage your platform, both from a web browser on your computer and your phone through the app. I'm finding that more and more of my blog traffic comes from mobile users these days, and that Instagram has essentially become "the new version of blogging." That said, no matter how much Instagram takes over, I will always keep this blog as my main home base.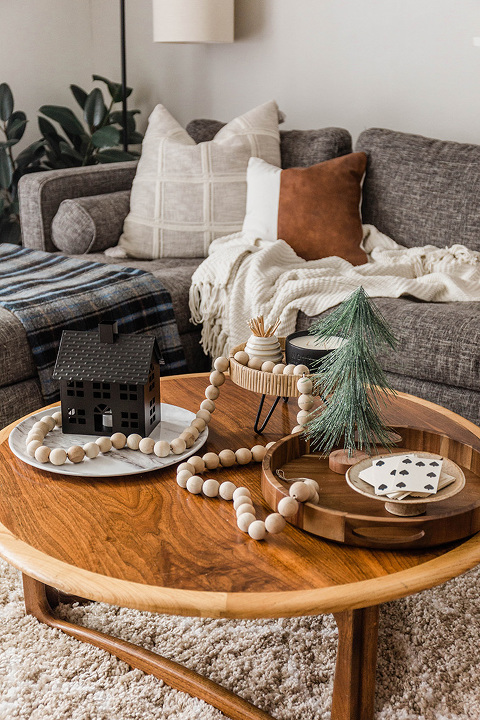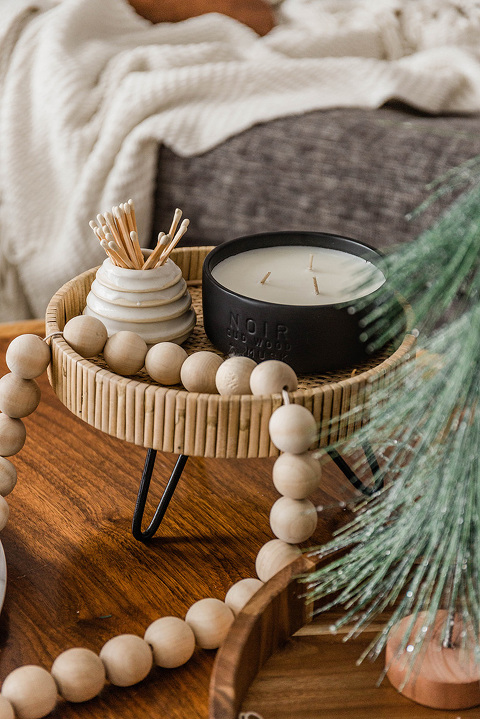 I've spent the last 10 years writing, producing, photographing, and marketing 2,044 posts almost entirely by myself, and I hate the idea of all that work getting buried underneath the weight of other content on the web. I'm excited to have discovered PLANOLY's linkit feature because it allows me to curate all of my favorite past seasonal posts in one spot via the link in my Instagram bio. Did I mention that it's all free to set up and use? Hallelujah!
If you head over to my Instagram profile today, you'll see this link situated right under my introduction: https://plny.it/dreamgreendiy. When you click on that, you'll be redirected to a landing page full of past Instagram posts that I curated specifically for this season. I was able to use the linkit tool in my PLANOLY dashboard to link each Instagram post you see there to a special post from my blog or to a favorite item from my holiday décor collection. With one click you'll basically have access to my best holiday stories, from Christmas cocktail recipes and product roundups, to DIY holiday décor tutorials and gift guides.
Starting this morning, you'll also find a direct link to today's blog post, which I'm going to dedicate to coffee table styling tips for the holidays! Keep scrolling to read all about my process for decorating a coffee table for Christmas, and feel free to peruse all of my other past holiday blog posts here to keep the inspiration going.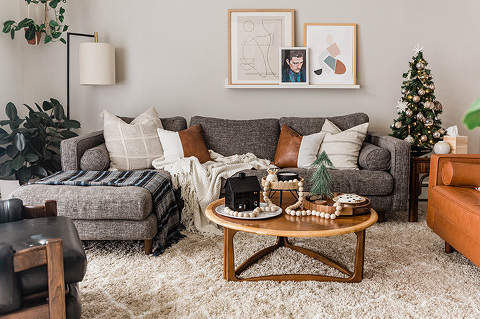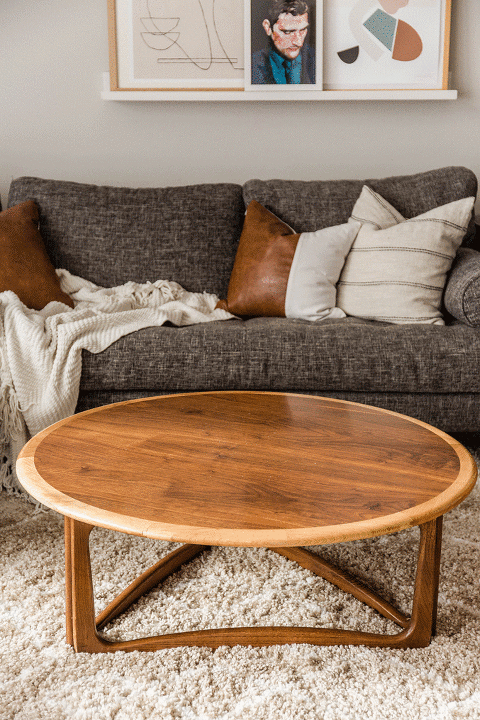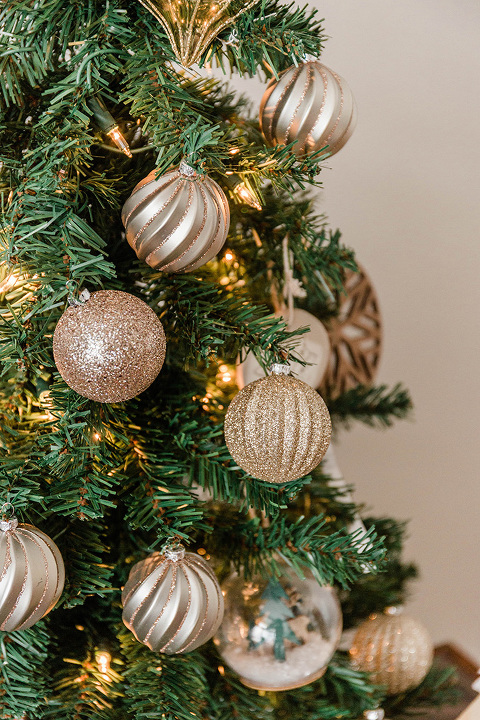 How To Style A Holiday Coffee Table
1. Start by creating individual bases for your vignettes. Our coffee table is round so it can accommodate a lot of festive décor without losing extra tabletop space for drinks and other everyday things. I tend to style in groups of three, so I used an elevated wicker stand in the back, a plastic marble print platter, and a wood serving tray. All three are round to help mimic the circular coffee table, which gives the set up a cohesive look.
2. To me, nothing says "Christmas" more than garland—whether that's a wood bead garland, an evergreen one, or even a woven rope. You can drape one around your tree, hang one over a doorway, or use them on your coffee table, like I did. I laid mine across all three of the bases I mentioned above in step one to help create a sense of flow.
3. When it comes to the accents, I like to incorporate a mix of both decorative and practical. For the "purely for show" phase of this look, I included a black metal light-up house and a bottle-brush tree. Everything else—the candle, matches, and playing cards—can be used every day throughout the holiday season.
4. The way to make sure your vignette feels like a natural collection is through color. You'll notice that I stuck to a pretty strict color palette of black, white, and cream, with a pop of blue for fun. Try to limit your color palette and repeat certain colors throughout so that everything feels intentional and not too jarring.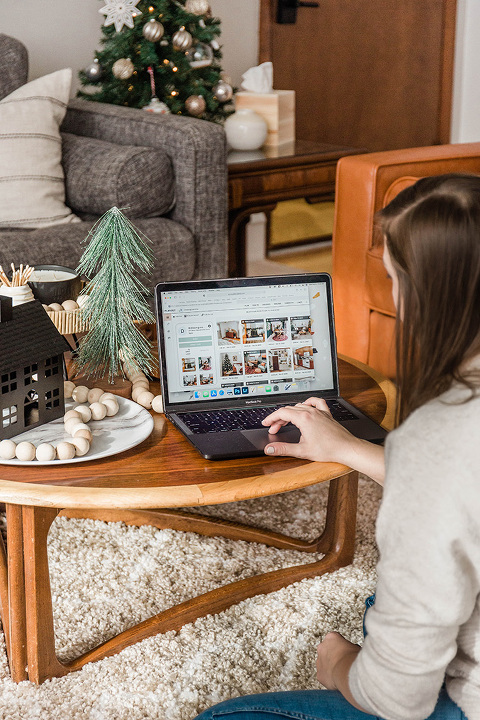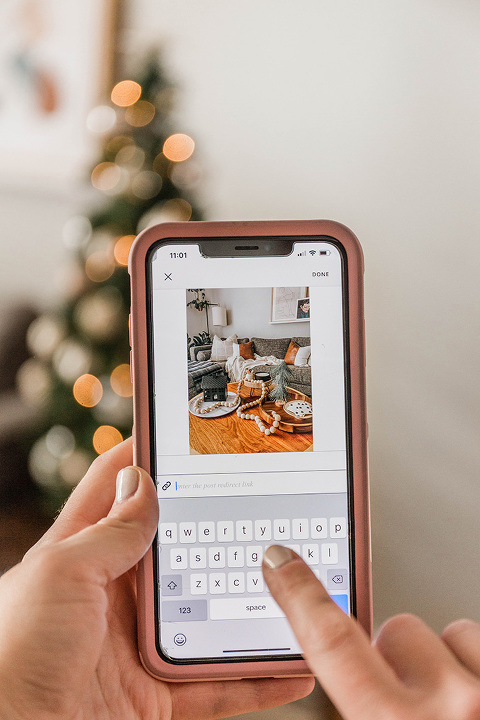 If you're a blogger looking to curate all of your past posts in one place, definitely check out this PLANOLY YouTube video all about how to set up a linkit gallery, then watch this one for a breakdown on how to automatically add Instagram posts to linkit when you're scheduling things out for the future.
I also wanted to make sure I mentioned that this isn't just for curating blog posts. You can add any link you want, as shown in the photo above. You could link out to an artist's website that you love, your own Etsy shop, to a specific product you just bought and want to recommend, or to a cool YouTube video you might have watched that inspired something shown in your latest Instagram post. The possibilities are kind of endless!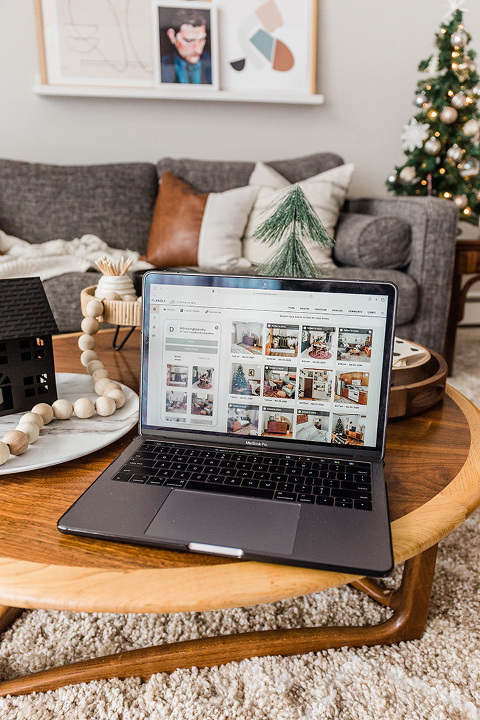 I know that was a lot of information to throw at you bright and early on a Monday morning, but I'm of the mind that anything that simplifies life (even something as small as a curated list of holiday blog post links!) is worth taking a deep dive into.
I hope this insight was helpful and that you take some time to check out PLANOLY. If you're not a blogger or Instagram influencer, the linkit tool is still so nice to use as a follower. I hope to see similar bio links in this format pop up on the accounts I love to follow because I know it will make my life easier whenever I'm in the mood for new inspiration.
Now, go try out those coffee table styling tricks I mentioned above, and send me photos of what you do over on Instagram so we can all find #JoyThrough your creativity!