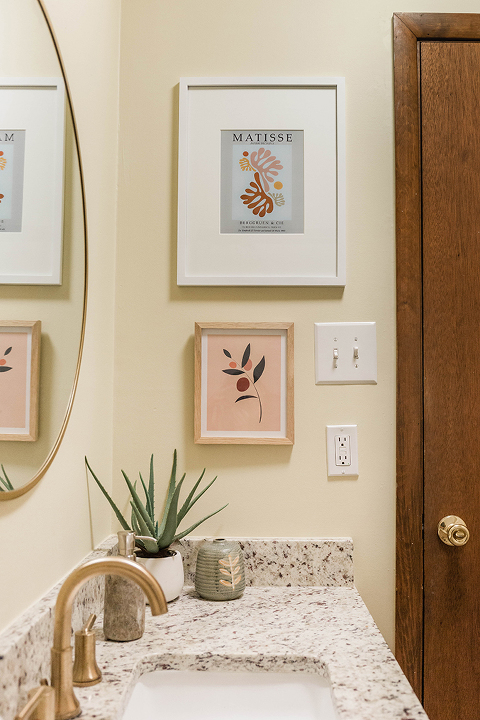 Do me a quick favor, would you? Please let today's post be a lesson in not waiting. I put this project off for five whole years (five!), but I'm here to confirm that I finally swapped out the ugly, dated, chipped wall outlet in our main bathroom. Oh, and, of course, it only took about 10 minutes.
I really should have done it ages ago, so today I'm imploring you to tackle those pesky little tasks that have been sitting pretty on your own to-do lists—possibly for years on end. Now that we're all largely stuck inside for the winter season, it's the perfect time to knock them out once and for all!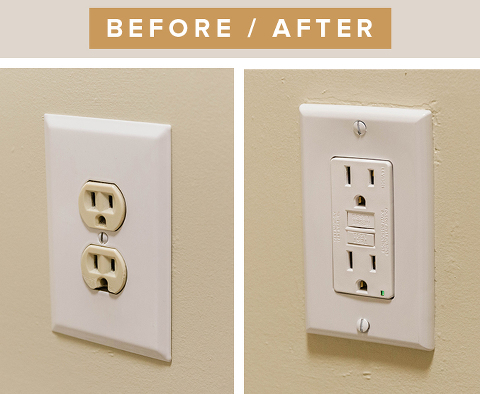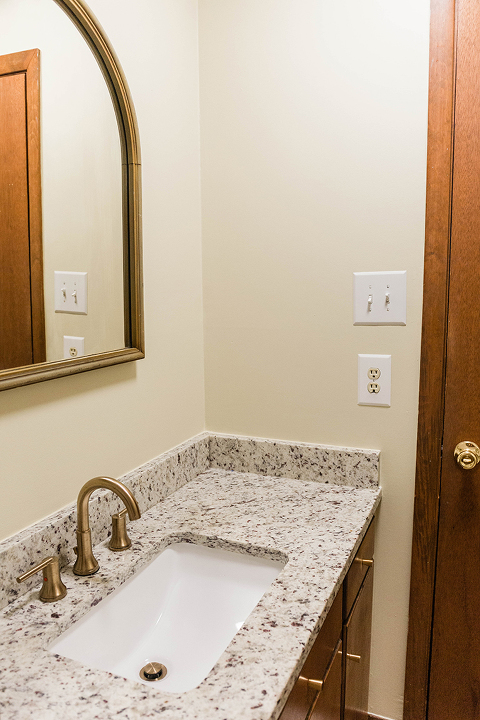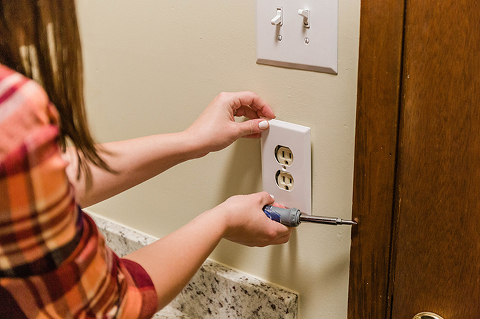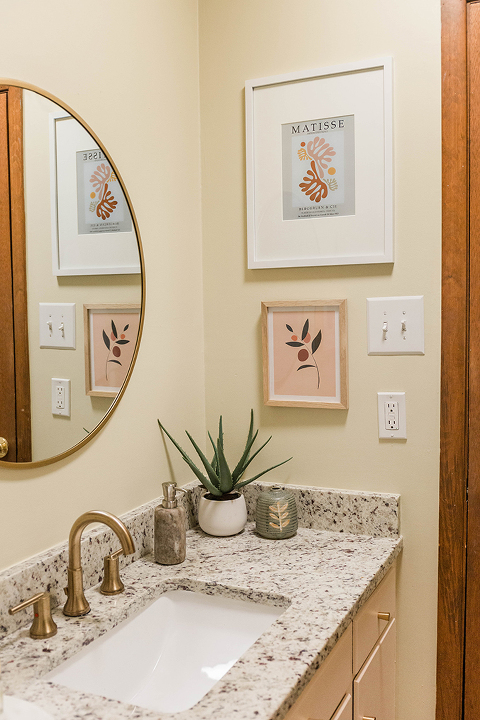 Have you ever tried your hand at small electrical updates throughout your home? I was so scared to try it at first, but now that I've been changing out overhead light fixtures, installing hard-wired ceiling fans, and (like today) swapping dated wall outlets for the past eight or so years, I feel like a pro. It's so much easier than you might be thinking, and I'm sharing the full step-by-step guide over on Hunker today.
The good news is that once you successfully replace an outlet, most other electrical projects work the same way (think: replacing a hard-wired ceiling light), so your project possibilities will open up real wide thanks to your new skills. Give it a try, and let me know if you have any questions in the comments here or on Hunker.com!