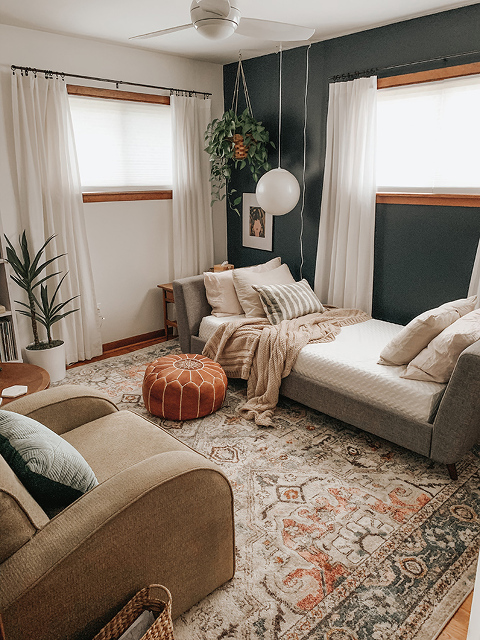 Happy Friday! How are you holding up? Ready for spring to arrive? Yeah, me, too. Until then, I'm keeping extra busy behind the scenes working on projects all around our house. If you've been on the opposite end of the spectrum, though, twiddling your thumbs looking for something to do, I've got lots of ideas for you! Keep scrolling to get the scoop on our latest new rug (and the deal of the century in case you want one for your own house), insight into our new favorite evening activity, and my friend's clay crafting book that will keep you busy for many weekends to come.
Weekend Inspiration: No.128
1. Earlier this week on Instagram, I shared all about our new guest room area rug from Boutique Rugs. If you want to grab it (or something similar) for yourself, make sure you use my "DREAMGREEN60" discount code at checkout to get 60% off, which brings this rug down to under $150 in the size we got it in!
2. Did you know we have a pool table in our unfinished basement? We avoided using it for the longest time because the basement was a mess, but we've spent the last year purging and organizing the heck out of the space, so now we're playing pool every night! I upgraded the pool table cover to this one, and it makes us feel so much more professional.
3. Emily's earthy, plant-filled home tour was a lot of fun to watch during my lunch break yesterday. She makes me want to buy even more plants for our house.
4. It was my mom's birthday earlier this week (Happy birthday again, Mom!!!), and I bought her this sleep stories book for the occasion. I briefly flipped through it before handing the gift over, and the words inside really are so soothing and calming. Definitely worth checking out if you want to fall asleep faster at night.
5. Two things I'm currently requesting recommendations for…a new mop and a dishwasher. If you have a good one that you stand by, let me know in the comments!
6. My friend Francesca wrote a book! Order it here, and prepare to fall deep down into the rabbit hole that is clay crafting.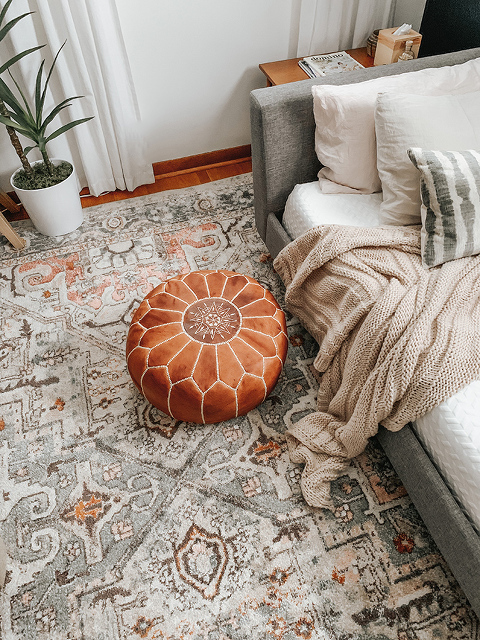 *I earn a small percentage from purchases made using the affiliate links above. Affiliate links are not sponsored. Rest assured that I never recommend products we wouldn't use or don't already love ourselves.