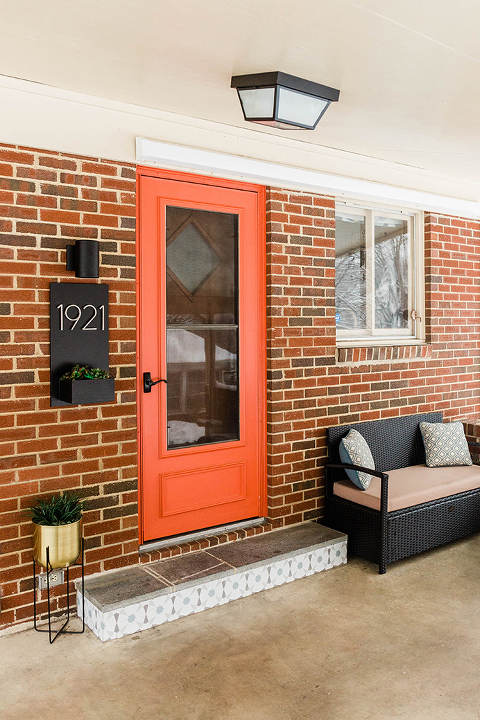 I don't know about you, but I'm notorious for forgetting to turn the porch light on before I leave the house in late afternoon for a few hours. That usually means I'm left to fumble around in the pitch black trying to find my keys when I get home again after dark. We don't have a motion-sensor light anywhere, so it's always a big annoyance, and I end up mentally kicking myself for not thinking ahead.
So, I finally decided to do something about it. I've seen so many people use what they call the "puck light trick" on their lights, and I thought our covered porch light could be the perfect place to give it a shot on our terms. If you're just now hearing about the "trick," you essentially are able to install a sconce or light anywhere you want without having to put it over a hardwired electrical box. Just put a battery-powered puck light inside the fixture so you can get a stream of light without hard-wiring or calling an electrician.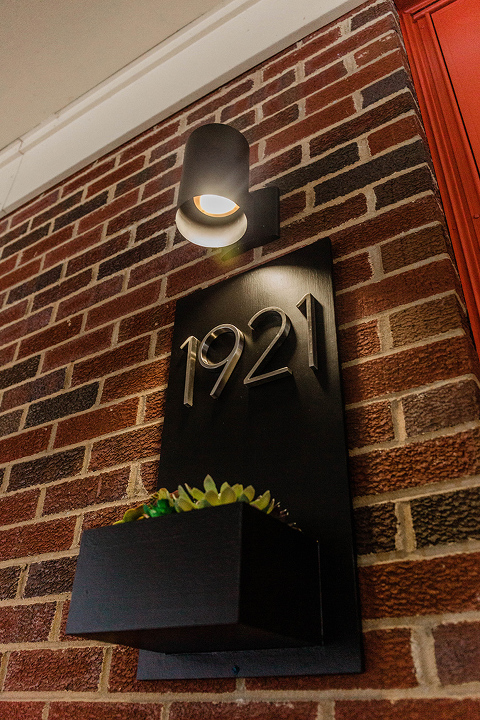 We don't happen to have an electrical box on the wall under our covered porch, so I just hung an outdoor sconce on the brick, and stuck a motion-sensor puck light up inside the fixture. There's a little more to the project then that, but I'm sharing the full tutorial and linked supply list over on Hunker so you can learn how to do the same on your own covered porch.
Truth be told, I'm not going out all that often these days as I continue to socially distance, but I'm sure the motion-activated puck light will come in handy whenever I do happen to go out after dark and forget to turn the overhead porch light on. Now, I can just wave my hand under the puck light to get it to turn on so I can find my keys in my bag. Full project details this way! Have you tried the "puck light trick" yet? I'm excited to try it inside our house next.

*I earn a small percentage from purchases made using the affiliate links above. Affiliate links are not sponsored. Rest assured that I never recommend products we wouldn't use or don't already love ourselves.