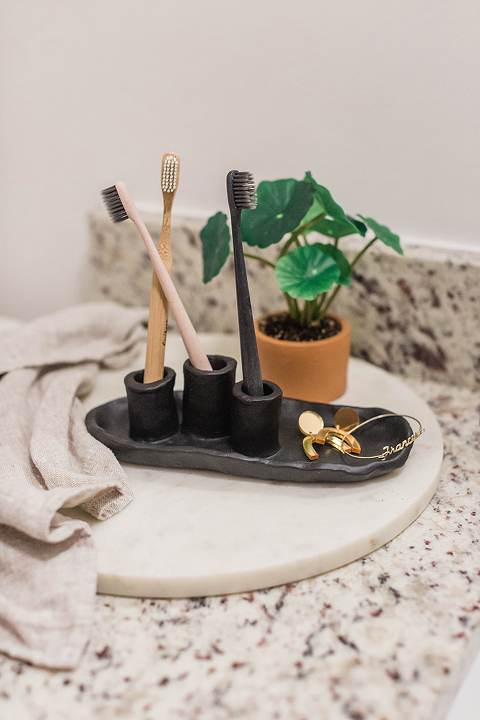 Quick question. Where do you keep your toothbrush these days? Do you use a chippy old mug, or toss it in a drawer? Well, I might have been cooped up for too long or something, but I decided to try my hand at creating an actually good-looking place to stash this everyday tool. Enter: my DIY air-dry clay toothbrush holder.
It's not too fancy or over-the-top, but it is a fun upgrade from normal stash spots on (or hidden away under) your bathroom counter. I put this little multi-functional dish together in under an hour of total hands-on time, so it's the perfect craft to add to your list of "rainy day activities." Chances are good that you'll have lots of those types of days coming up this spring!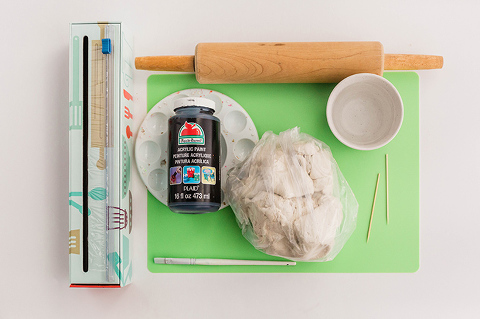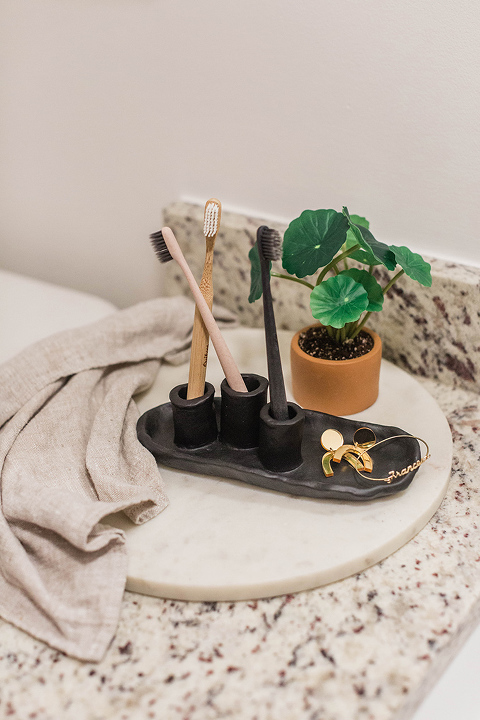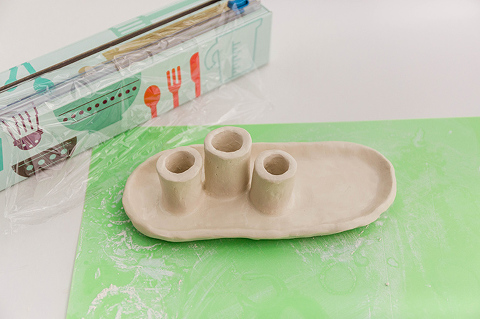 Air-dry clay is personally such a fun medium for me because it gives me a small taste of what it's like to be back in the real pottery studio. I haven't been since March 2020 when the pandemic really got rolling, but I should be ready to head back in there regularly (double-masked and socially distanced, of course) sometime in May since I'll be fully vaccinated by then.
I'm digressing a bit from the main focus of this post, though…All this to say that air-dry clay is the perfect way to get creative without involving lots of big machinery and tools. Picture yourself sitting quietly at the kitchen table putting together something really cool with practically nothing but your own two hands, and that's a fairly accurate vision of how this particular craft will go. See the full tutorial for my DIY organic air-dry clay toothbrush holder (with bonus jewelry dish!) over on Hunker here.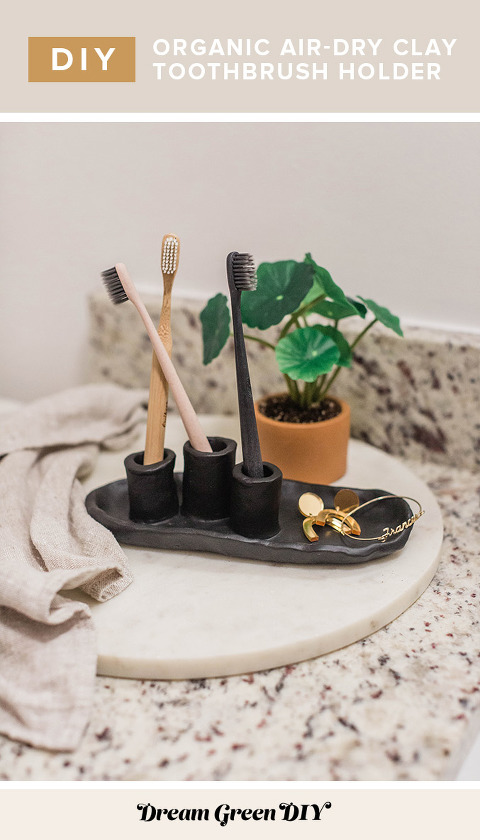 *I earn a small percentage from purchases made using the affiliate links above. Affiliate links are not sponsored. Rest assured that I never recommend products we wouldn't use or don't already love ourselves.