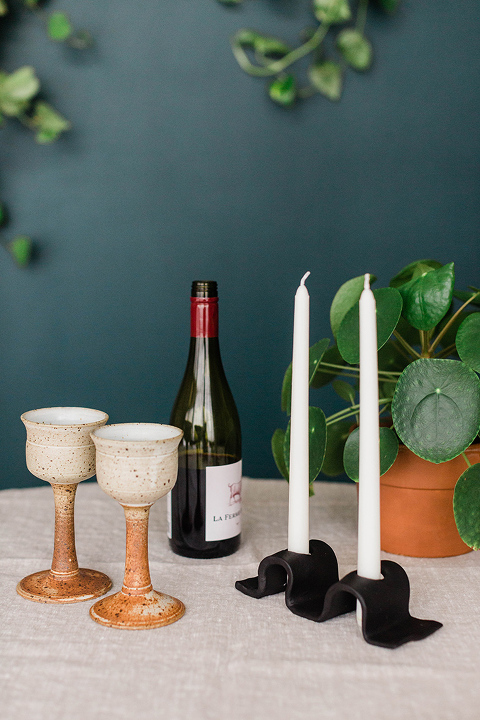 I'm not going to lie. I have a small obsession with vintage candle holders. I can't help but reach out to them whenever I see one on a shelf at the antique mall, and there are just so many to choose from—whether you're looking for glass, metal, ceramic, or anything in between. Lately, though, I've picked up on the fact that they're pretty much a dime a dozen at most thrift shops. Literally.
After years of hoarding all the vintage candle holders I could fit in our cabinets, I decided to challenge myself to go beyond the "expected." Yes, I can find cool secondhand candle handles for our collection, but anyone can do that! I wanted to try my hand at making something truly one-of-a-kind and unique to our house, and to do that I fell back on one of my favorite DIY supplies: air-dry clay.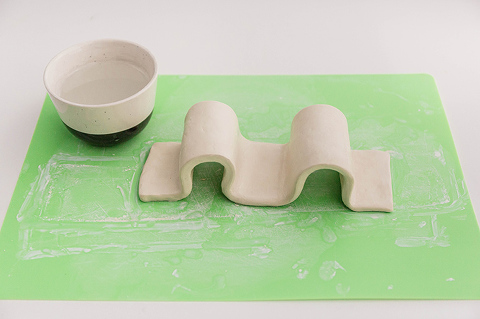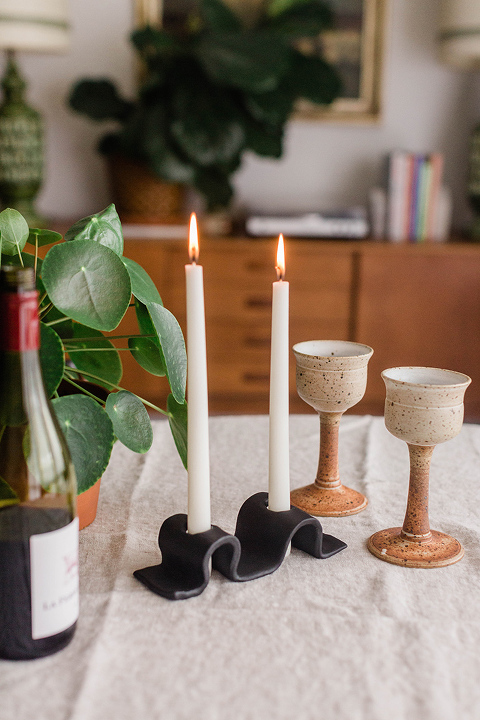 This is one of those times when the project turned out better than I had ever expected it would. My vision was to roll out and cut a ribbon-like shape from clay, and then add holes for candles. I don't mind admitting that I was nervous about how the candle holder would actually function, but it truly works like a charm! I think the key is making sure you roll the clay out a little on the thick side so it's extra sturdy on your tabletop, and I also recommend using dripless candles so you avoid getting wax on your tabletops (I think you'd do that for any candle holder, though, right?).
Hop to Hunker here to see my full step-by-step tutorial, including a supply list so you can stock up before your next rainy spring afternoon. Tell me…would you DIY your next candle holder, or do you still prefer to discover yours from a local antique or thrift store?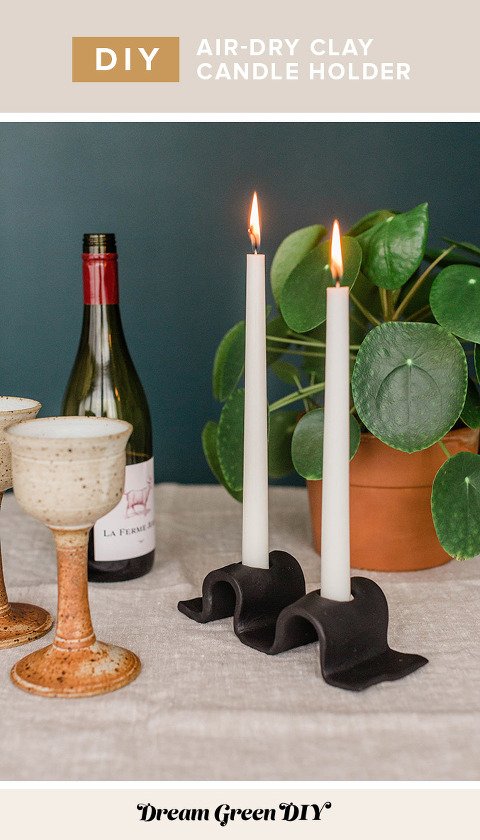 *I earn a small percentage from purchases made using the affiliate links above. Affiliate links are not sponsored. Rest assured that I never recommend products we wouldn't use or don't already love ourselves.