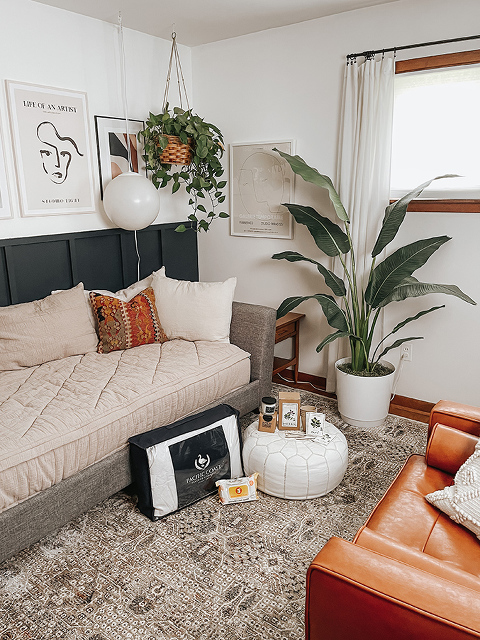 This post is sponsored by BabbleBoxx. All opinions are my own.
No more procrastinating! It's time to officially schedule a weekend to get all of your big spring cleaning chores done. It's practically summer already, so now's the time to cross all of those deep cleaning to-dos off your list, like wiping down the baseboards, washing the windows, giving your drapes a good run through the washing machine—anything at all to make your space feel nice and clean ahead of the second half of the year.
Spring cleaning blog posts are all over the Internet, and I know you don't need me to state the obvious when it comes to this annual tradition. But I recently started using a few new-to-me items around the house that I wanted to tell you about. The great news is that each and every one of them can help inspire a spring cleaning task that you miiiiiiight have been putting off up until now. Keep scrolling for my top four tips for a spring home refresh this season.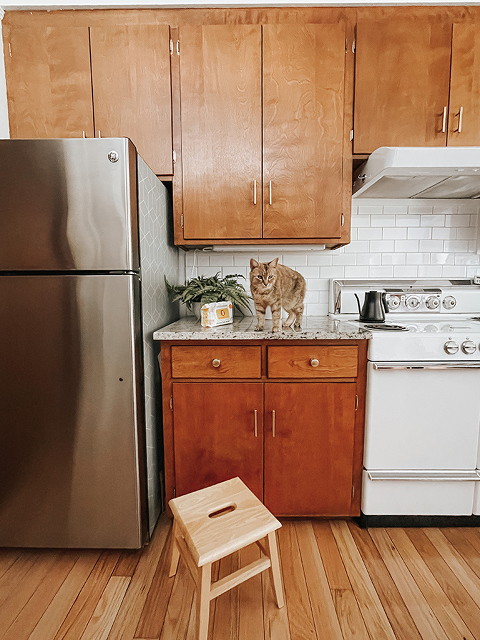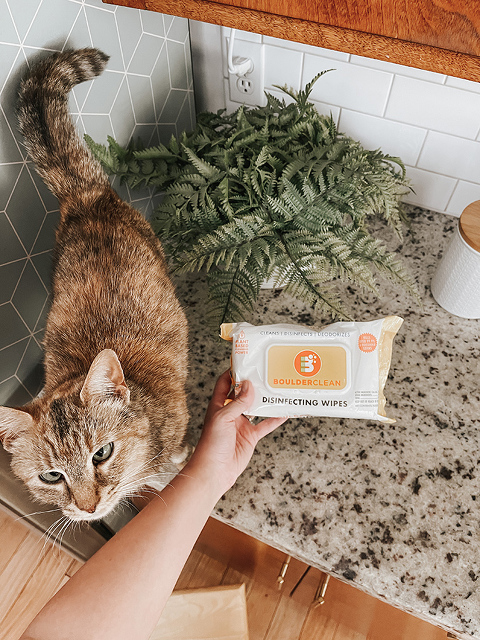 1. Disinfect All Surfaces:
I don't think you can consider any spring cleaning checklist complete without "Disinfect surfaces" added to the very top! I prioritize all of the high-touch spots around our house, like the refrigerator handle and door knobs, but also all those little areas that I often forget while doing daily cleaning chores (think: computer keyboards, light switches, window latches, dresser drawer knobs, etc.).
I recently started using these Clean Disinfecting Wipes from Boulder Clean, which kill 99.9% of bacteria and viruses. I appreciate that they're non-toxic, eco-friendly wipes (free of quats, bleach, alcohol, ammonia, and formaldehyde), plus the portable surface wipes packet makes it easy to go from room to room quickly without adding too much time to my cleaning routine. They fit easily in the bathroom or kitchen drawer, too. I have multiple packs stashed all over the house to make this step extra easy! Get 10% off your Boulder Clean Order now through June 1 with code "babbleboxx."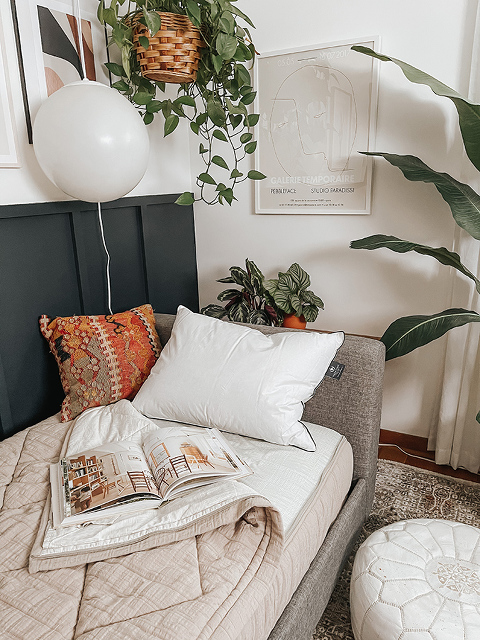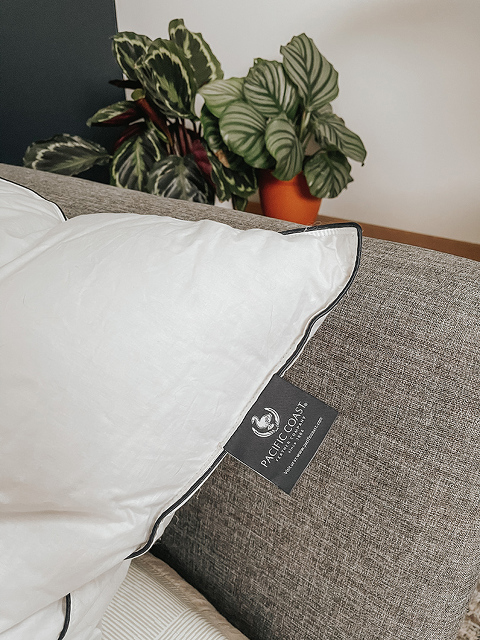 2. Replace Old Pillows:
When's the last time you washed or—better yet—replaced your bed pillows? I try to make this an annual thing because I can't stand the idea of sleeping with an old pillow that's filled with allergens. Our cats often take up residence on our bed pillows throughout the day, which is fine by us (in fact, I'm jealous), but it does make us more conscientious about cleaning and replacing our pillows more often.
We upgraded the main sleeping pillow in our guest room lounge to a StayLoftTM Organic Cotton Cover Pillow from Pacific Coast®, and now I'm thinking about putting them in all of our rooms. This firm pillow is ideal for leaning back on with a good book, especially because of the Baffle box inner construction, which helps the pillow hold its shape by preventing the fill from shifting. I highly recommend prioritizing replacement pillows that are 100% Global Organic Textile Standard (GOTS) Certified, like this one from Pacific Coast. It's such an easy switch to make, but has a big impact on the environment. Every little thing counts when it comes to living more sustainably!
TIP: Rather than just trashing old pillows, call up your local animal shelter and see if they take donations of old bedding. They could use pillows to help pets feel more comfortable before they find their forever homes.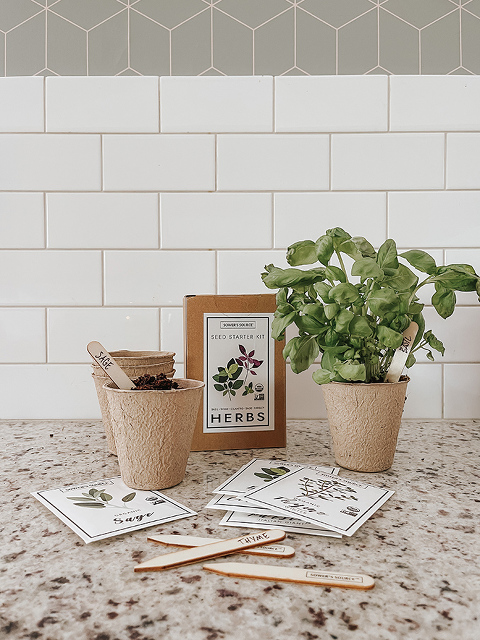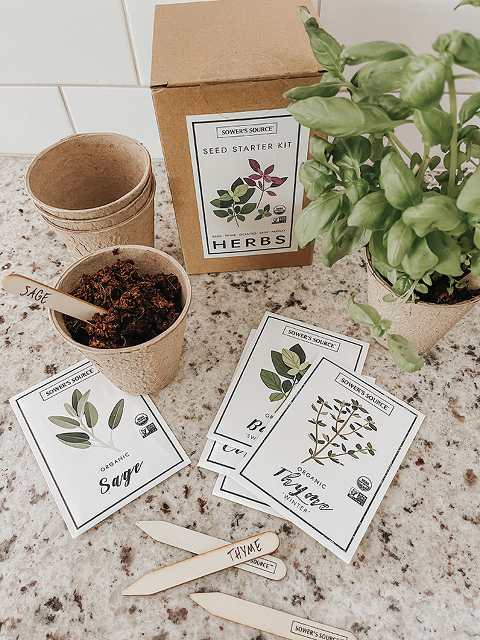 3. Start An Herb Garden:
I've seen a lot of other spring cleaning tips on the Internet lately that include re-organizing your spice cabinet, and while I definitely think that's a great thing to do, I'm considering taking things a big step further this year by swapping my dried herbs for home-grown fresh ones. An indoor herb garden is functional, of course, but all of that potted overflowing greenery acts as decor, too, so it's a "win, win" in my book.
You can shop our indoor herb garden kit here. It's a great starter set if you're new to this concept, like we are. It comes with markers, soil, and natural seed packets that allow you to grow your own non-GMO herbs like basil, cilantro, sage, thyme, and parsley. The starter kit even includes pots if your gardening stash is running low! I can't wait to see those little green shoots start coming up, and have a feeling that it's going to inspire lots more creative home cooking this spring and summer.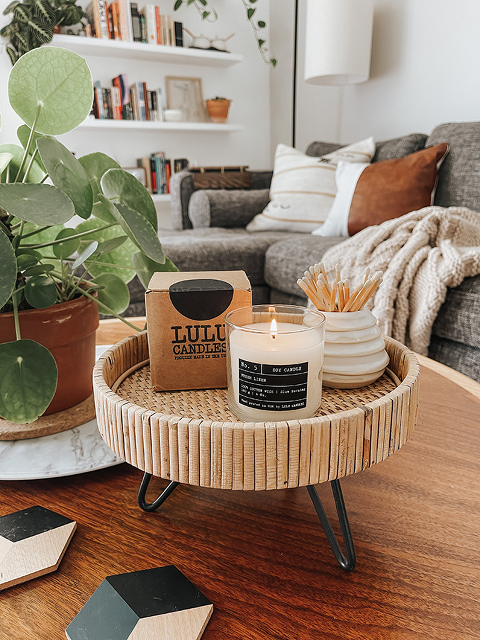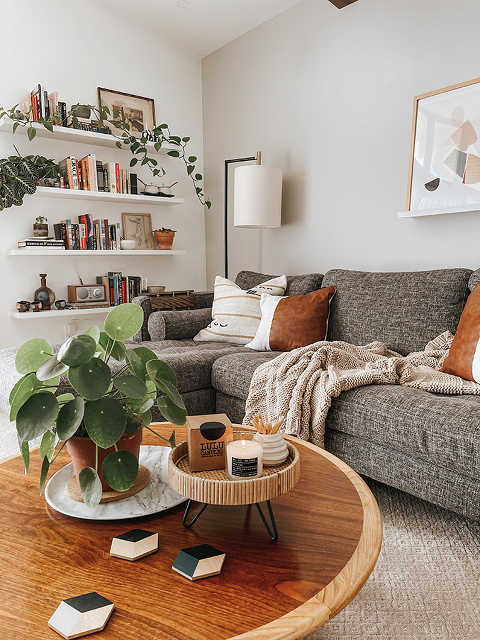 4. Finish With Fragrance:
Spring cleaning is tough. There's no two ways around it. Which is why I really like to reward myself by lighting a soy wax candle at the end of it all. This slow-burning Lulu Candle in the scent 'Fresh Linen' is the perfect finishing touch for all my hard work. It's vegan, paraben-free, and cruelty-free, so I can burn it guilt-free, and it sort of punctuates all of our fresh new sparkling clean surfaces and fabrics.
Getting to finally sit down and light a candle once my list is all crossed off makes me feel so accomplished. There's nothing like taking a big deep breath of that fresh linen scent knowing that I'm done with my big cleaning job for the season.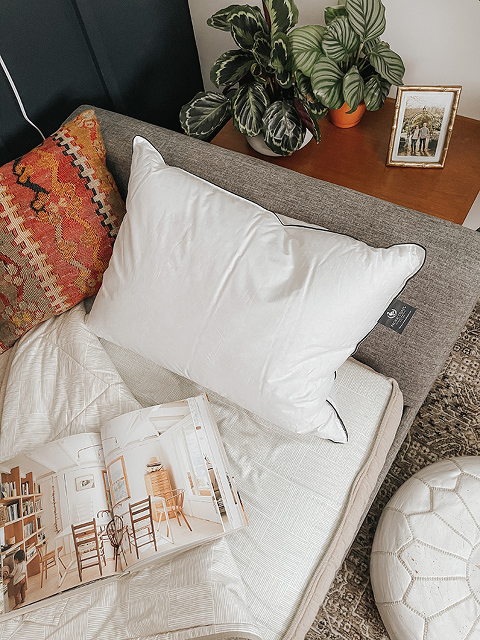 So, what do you think? Did any of my tips spark an idea for something to try in your own space? Let me know in the comments which one you plan to tackle first, and please do share if you have spring home refresh ideas of your own that I didn't happen to include on my list above.