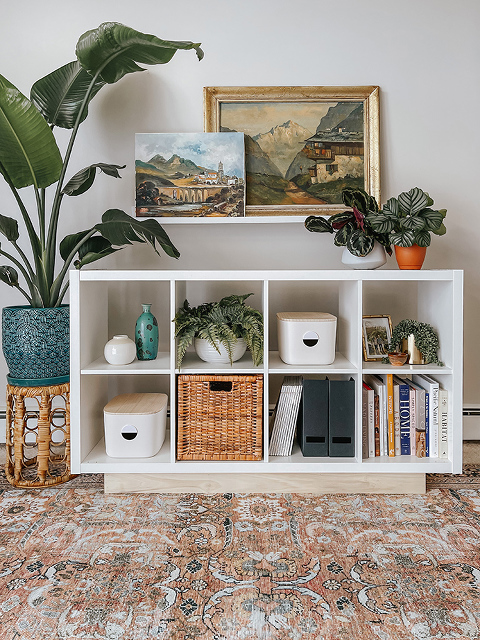 My latest DIY project for Hunker just went live, and this time it's another IKEA hack! These types of projects really are some of my favorites to work on because they allow me to get extra creative. IKEA hacks are certainly nothing new in the blog world or on Instagram and Pinterest. Everybody tackles them—at least in the DIY/crafting realm—so it's tricky to come up with fresh ideas that no one has done before.
This concept is one that (so far!) I haven't seen anyone else tackle. The idea is to start with the ever-popular IKEA Kallax shelf (i.e. the next generation of IKEA's Expedit unit), and literally elevate it using a handmade wooden base. Throw in some removable peel-and-stick terrazzo wallpaper for that extra special finishing touch, and you've got one cool shelf console on your hands.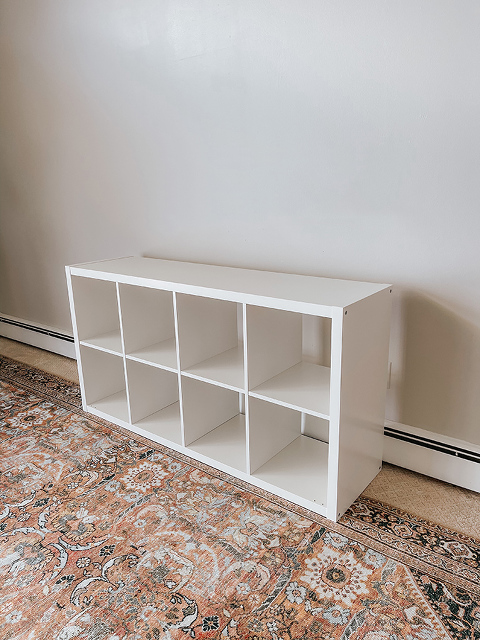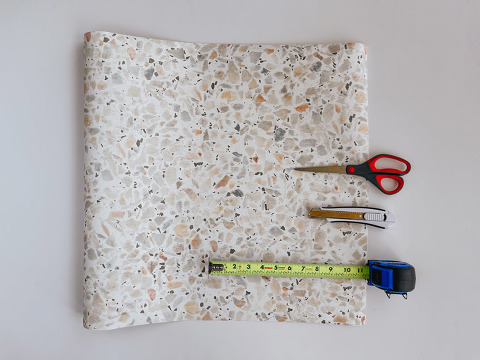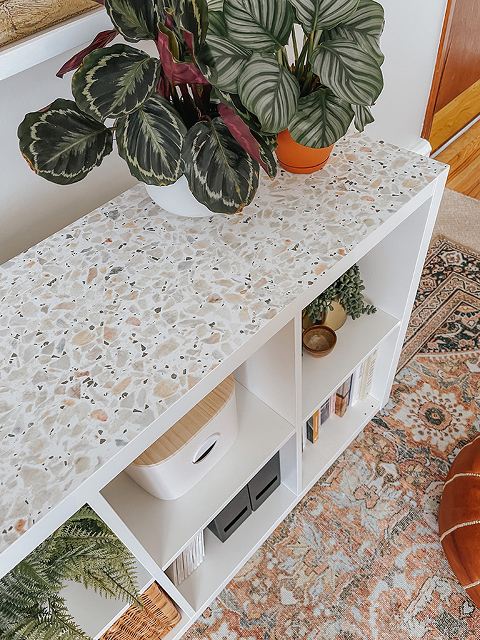 The great thing about IKEA is that many of their furniture pieces are totally customizable. I love the idea of starting with this setup as you see it here, with open cubbies ready to tuck things in and have them on display, but then, later on, you can add drawers or doors to create hidden storage. There's lots of ways to customize this project to take it a few steps further.
If you want to start with the look you see pictured here in today's post, then hop over to Hunker for my full supply list and step-by-step tutorial. I've actually been a little under the weather the last few months with a weak wrist (headed to the doctor next month to figure out what's going on), but I was still able to do this project by myself and in just one afternoon. Point being, you don't have to be ultra strong and you don't need to use heavy machinery to complete this project. I would rate it a "beginner" type of build that, truly, anyone can do! More details this way.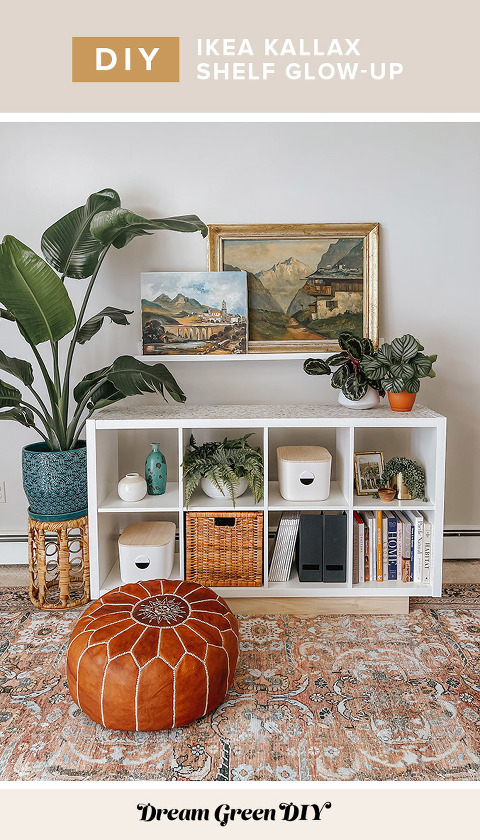 *I earn a small percentage from purchases made using the affiliate links above. Affiliate links are not sponsored. Rest assured that I never recommend products we wouldn't use or don't already love ourselves.