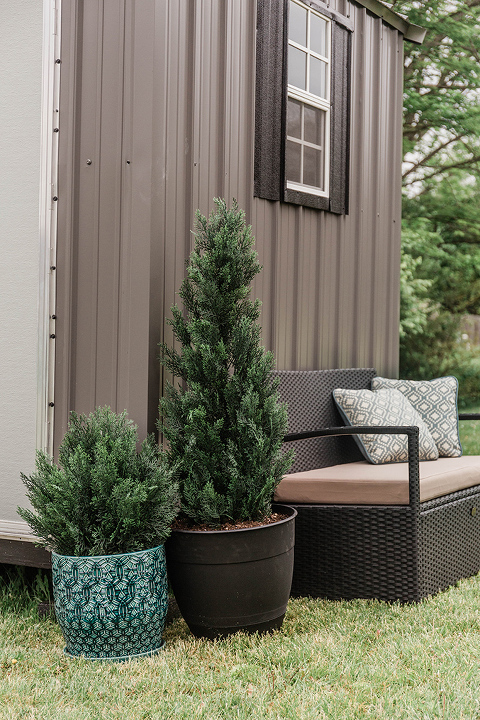 I've had lots (and lots) of time this past year to hone my indoor gardening skills, but I still feel very nervous around outdoor plants. It might not surprise you to hear that I consider myself more of an "indoor girl," which, of course, means that I tend to be most confident around my potted fiddle leaf fig tree, rubber plant, tabletop pilea, and hanging pothos inside.
The truth is that most of our potted outdoor plants die. And when I say "most," I really mean all of them die. They never last because I always forget to water them! I won't say I'm an entirely lost cause because any outdoor shrub or bush that we plant outside in the lawn itself does okay. It's just the responsibility of the potted varieties, which require more attention, that I shy away from. So, I took the plunge and have extended my faux plant collection—you guessed it—outdoors.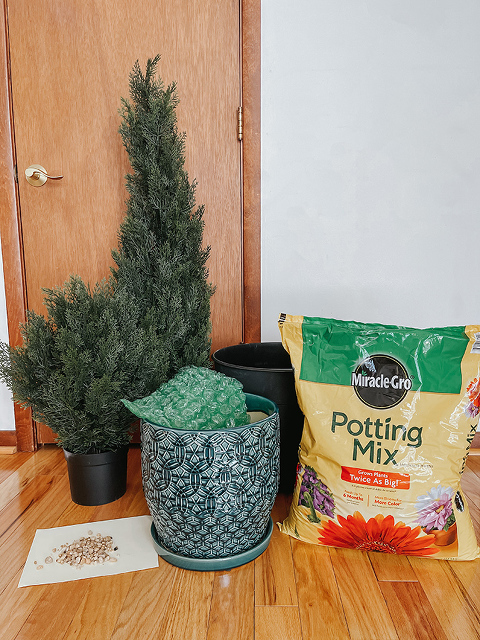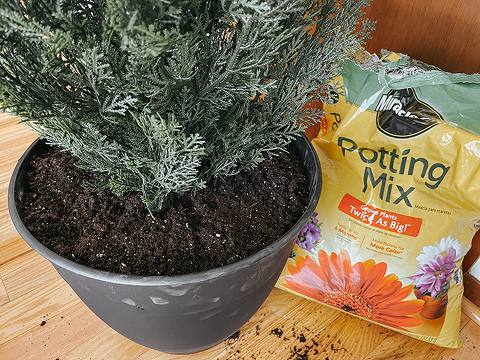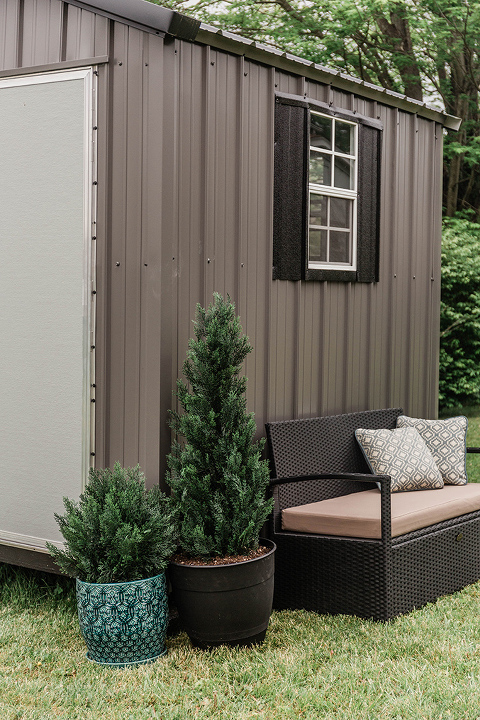 I know lots of you are going to think this idea is an affront, but let me ask you this: if you saw those pretty green potted plants above outside at our house, would you automatically assume that they were fake? I bet not! They are so believable, and I've been experimenting with ways to make them look just as realistic as live evergreen potted plants. The details are all over on Hunker this way, including links to my favorite outdoor pots and faux plants. But if you want a hint ahead of time, click here and here…Happy faux gardening!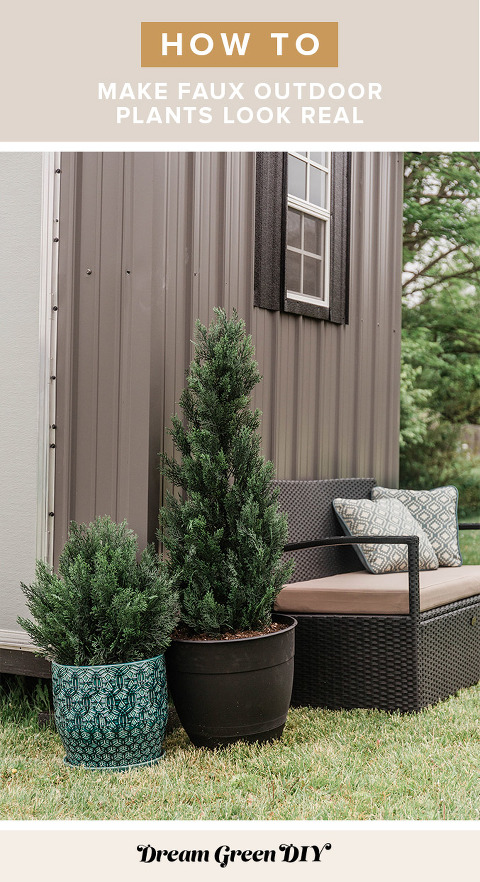 *I earn a small percentage from purchases made using the affiliate links above. Affiliate links are not sponsored. Rest assured that I never recommend products we wouldn't use or don't already love ourselves.