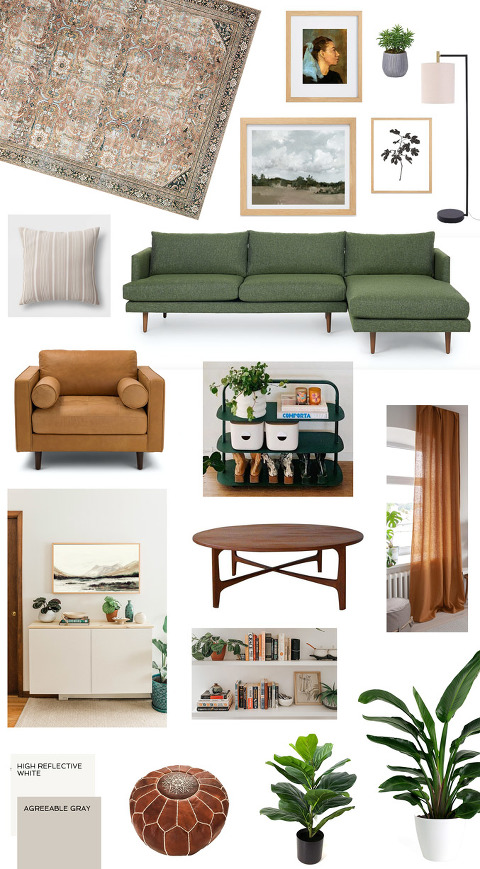 *This post was sponsored by Article. All opinions are my own.
Today feels a little like Christmas morning—I'm that excited! It's all because I'm officially going to start unveiling the biggest makeover our living room has seen in years. I'm teaming up with Article again for this space swap, and we have lots of exciting changes to share with you over the next three weeks. Truth be told, this conversation has been going on since early March, but it's finally time to start making good on those plans with some major furniture updates and rearrangements.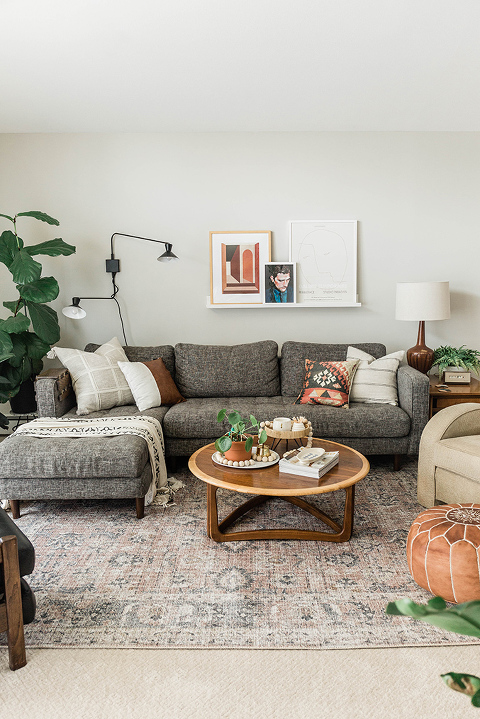 First up is a new couch. Now, I want to be clear from the get-go that we are not getting rid of our existing Sven Briar Gray Left Sectional from Article. We love that couch to bits, so it's going to go to a different part of our house where we can continue to love it in a more functional way. The reason why we decided to move our Sven out and introduce a new couch is because of the orientation of the chaise lounge piece of the sectional.
When we first got our Sven Sectional from Article, our television was still portable. In other words, it was situated on a TV cabinet and just plugged into the wall. Since then, though, we've upgraded our TV to a wall-mounted option, which means that our furniture arrangement is kind of stuck. The only way to view the TV from the couch is to have the sofa along the back wall. Unfortunately, the chaise lounge on our left-facing sectional was just about as far away from the television as it could possibly be. And there were no other options for us in terms of arrangement. Trust me! I've tried them all!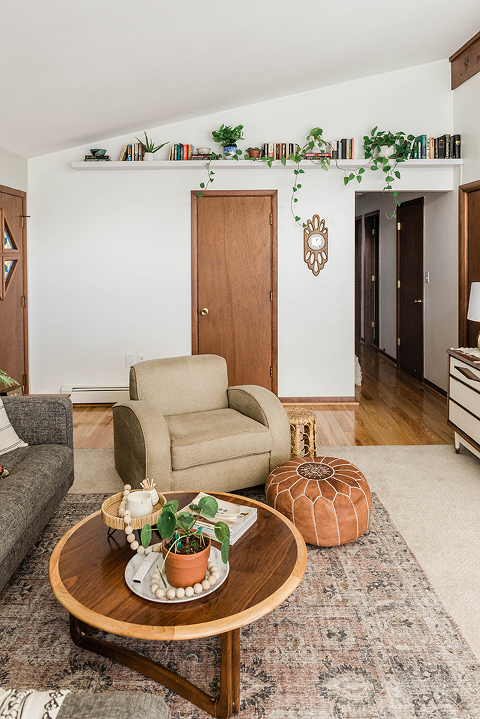 It's a little hard to get a good picture of it, but that photo above helps illustrate things. The chaise part of the couch is in the lower left corner of the photo, almost entirely out of frame, and the TV is out of frame toward the top right of the photo, above that console cabinet you see there. I know I could just sit on the other side of the couch to be nearer to the TV, but you guys who have sectionals know that the chaise is where it's at when it comes to TV-viewing.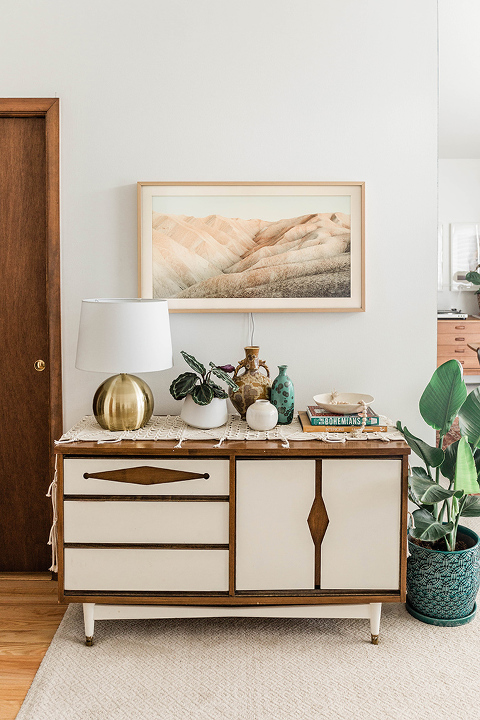 I tried to live with this setup, and did exactly that for two years, but my eyesight isn't what it used to be, so I ultimately decided this year that we needed to get serious about making a big change with our sectional. We needed a right-facing sectional that would put the chaise right there in front of the TV for ample viewing opportunities, and this time I decided to go extra bold with the design since we had the excuse to get a new couch anyway. This past year has made me more anxious than ever to add more joyful, energizing color to our space, and now was the perfect opportunity to go all out.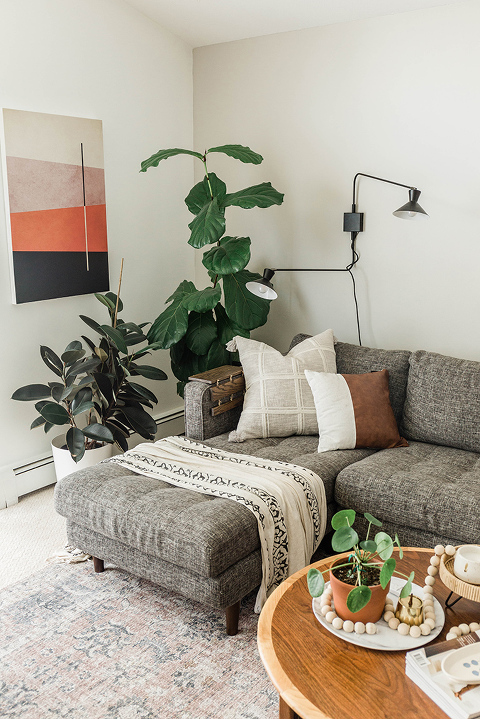 If you want a big hint of my design direction for this room makeover, scroll back up to the top of this post, and check out the mood board I put together. We ordered the Burrard Forest Green Right Sectional to help with the function-first living room redesign that needed to happen, and we also ordered the Sven Charme Tan Leather Chair to serve as an additional place to land whenever we have friends and family over.
Check back in next week to see the reveal of where our Sven Sectional ended up inside our home, and also a few pretty gigantic sneak peeks of the new furniture in place (everything arrived just last Friday, and we're in love!). Thanks for following along with this major makeover, and I hope that it helps inspire you guys to try adding a bit more bold color to your spaces this year.