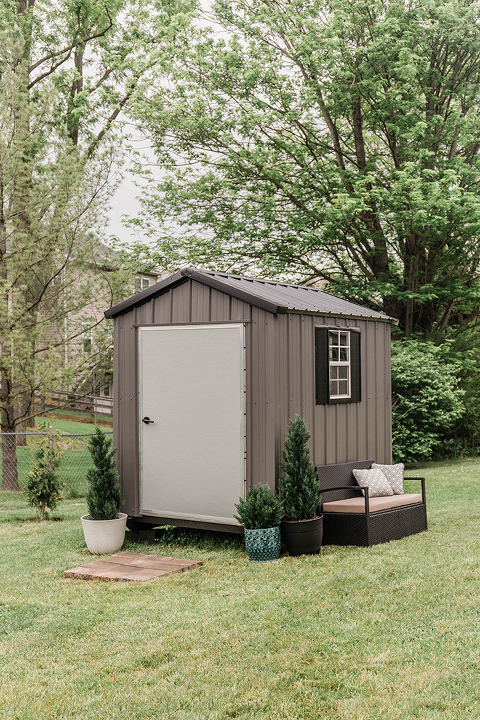 I'm extra excited to share today's story because it was an especially fun one to produce and write (I'm new to outdoor DIY projects, so it feels really refreshing!), and it's also been a long time coming since we started this project back in April. After deciding that we wanted to purchase a new ready-made shed for our backyard (full explanation of our big outdoor design plans here), John and I had no idea what we would find when we started looking around at the options. Of course, I had hoped that we would find something that was at least slightly pleasant to look at, but I'll admit that I wasn't expecting much. I figured we'd just have to make do with a really bland looking structure.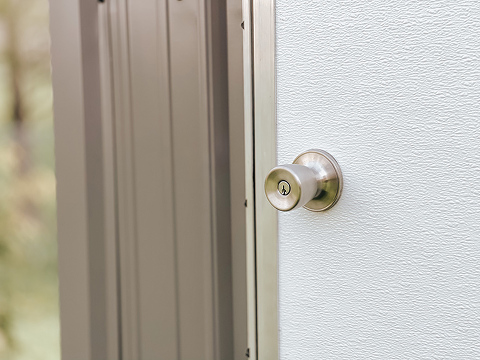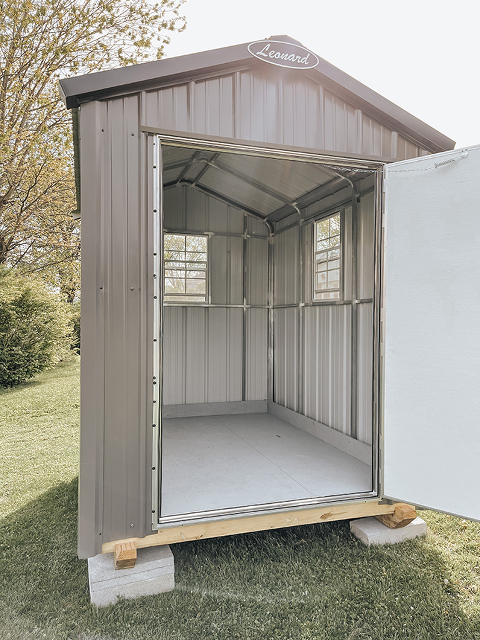 And my expectations were at least partially spot-on, as you can see in those photos above of the plain metal shed we ultimately purchased from Leonard USA. We had given ourselves a budget of $2,000, and managed to stay right under that figure, even with the small upgrade we added (a second window).
The place we ordered from had a whole range of color options for the metal siding, trim, and roof, and I think our out-of-the-box choices really helped give us a great starting point. We chose dark "Charcoal" siding and trim, and then black for the roof, and it's safe to say that our shed looked nothing like the other plain white and silver-trimmed sheds on the manufacturer lot. So, that's my first (bonus) suggestion if you're looking for tips to make your shed look more custom: think outside the box with your colors! It didn't cost us anything extra, but I think our modern color choices helped the shed look more custom in the end.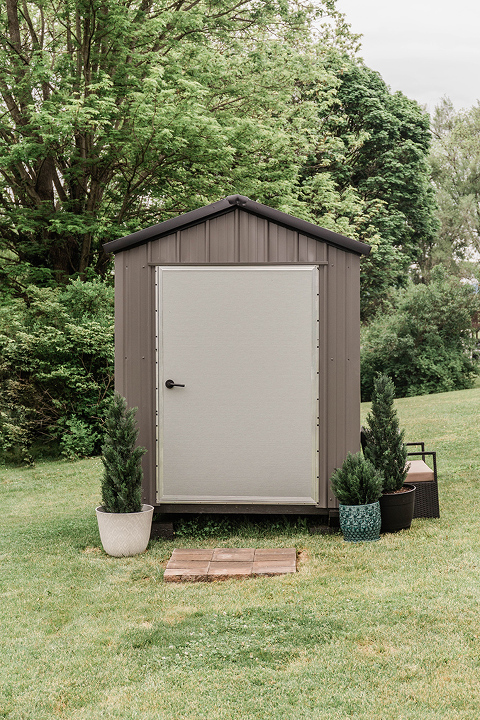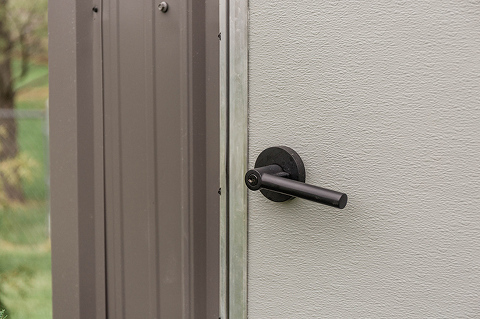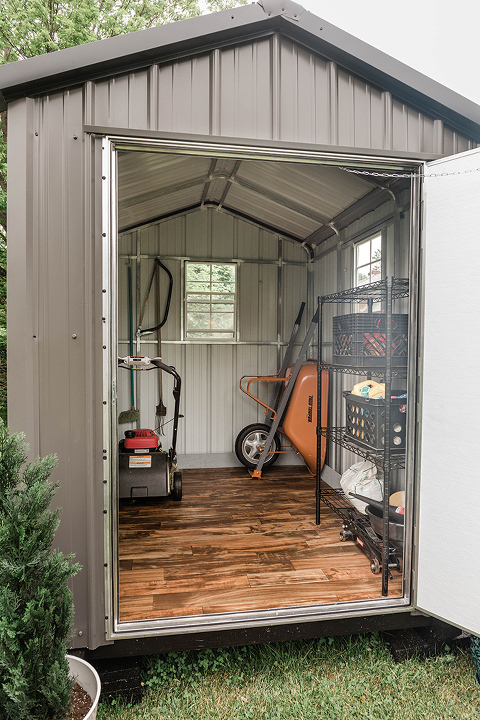 But, naturally, we didn't stop there. To learn about all of the DIY upgrades I made to our shed, hop through to Hunker here. I wrote an in-depth article detailing the seven things I crossed off the list to give our once-boring storage unit some character, including a black door handle, new wood-look flooring (that took 30 seconds to lay down—seriously!), painting ideas, and lots more. Get the scoop this way, and let me know in the comments here if you have shed upgrade tips of your own to share.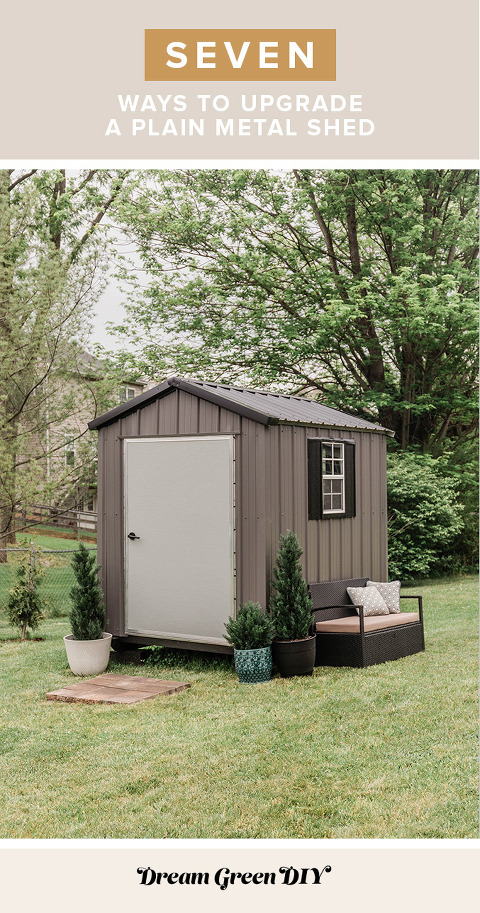 *I earn a small percentage from purchases made using the affiliate links above. Affiliate links are not sponsored. Rest assured that I never recommend products we wouldn't use or don't already love ourselves.