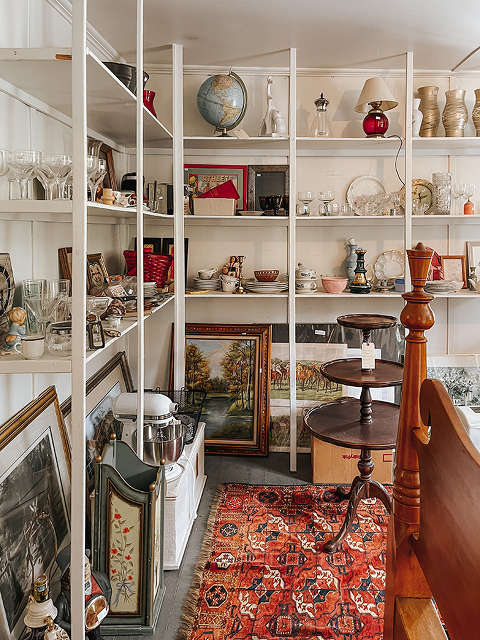 I've been getting lots of requests lately for a list of local secondhand shops in and around our area of Waynesboro, Virginia, so I figured it was a good time to do an updated list here on the blog, that way I could link you guys right to it! I know this post will be most interesting to the folks in our direct vicinity, but I personally love hearing about other people's favorite antique shops, even if they are far away from me, so hopefully some of you feel the same. Let's get to it.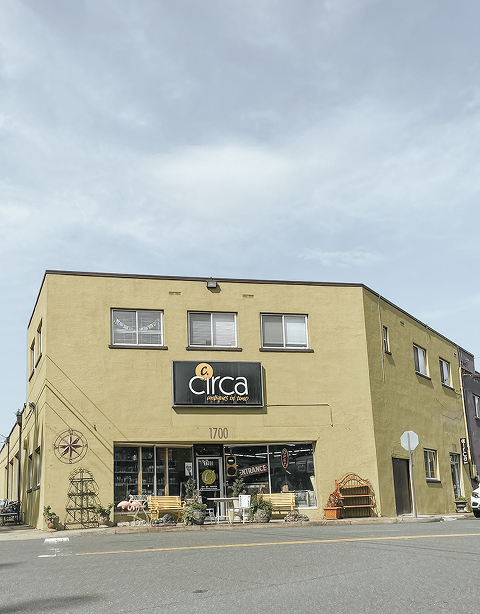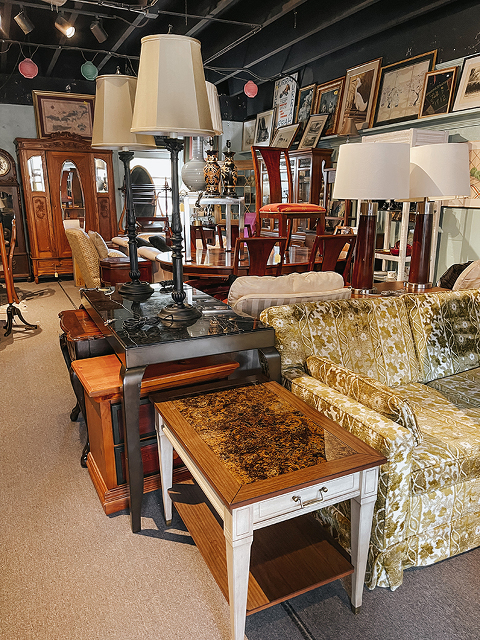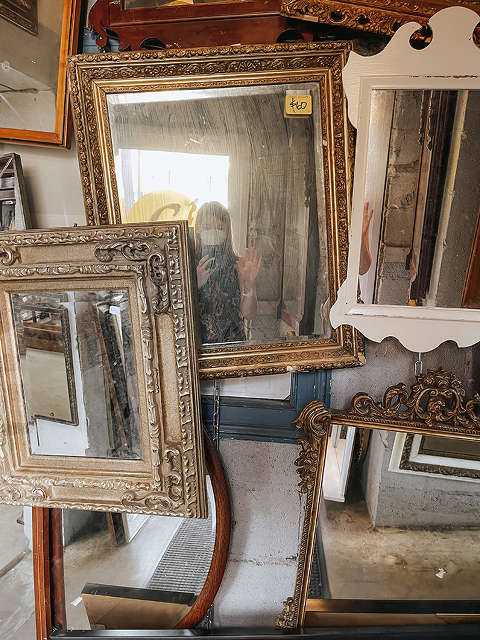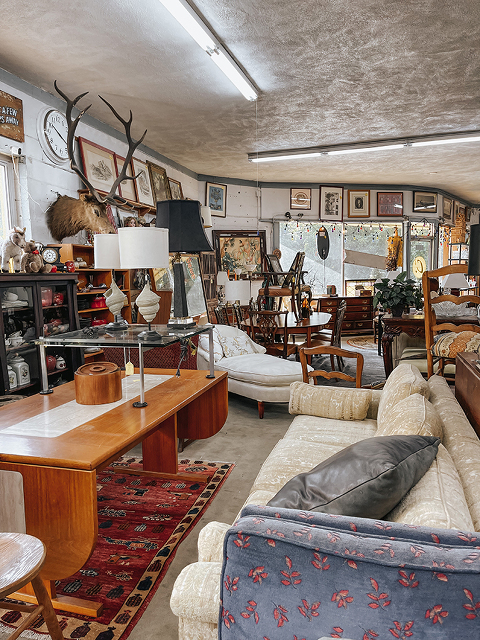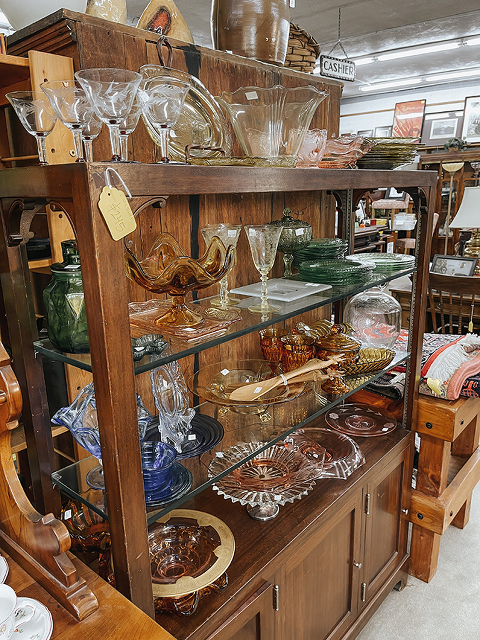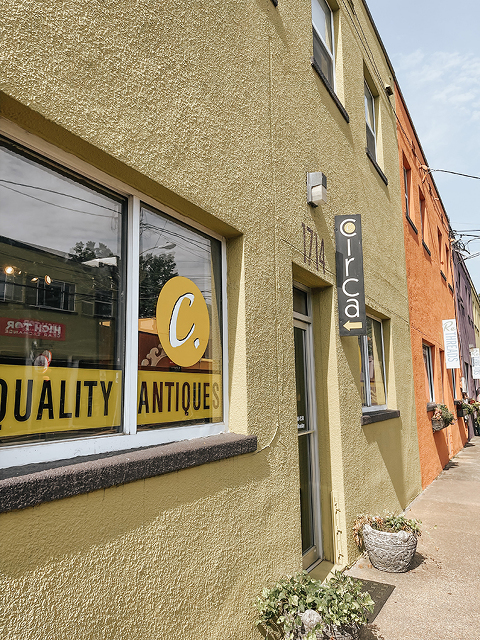 Circa in Charlottesville
I had been coming to Circa long before we actually moved to the area. It used to be about an hour's trek from our previous home (and worth every minute), but now we're only a 35-minute drive away, so I go as often as possible. One of my favorite things about Circa is the fact that, no matter how often you go, there's always something new to see. Their inventory changes constantly! I also really love how they curate and arrange their items. It's definitely at the top of my list. Just about half of the décor and furniture in our home came from Circa. Oh, and this shop is especially good for you fellow mid-century lovers out there.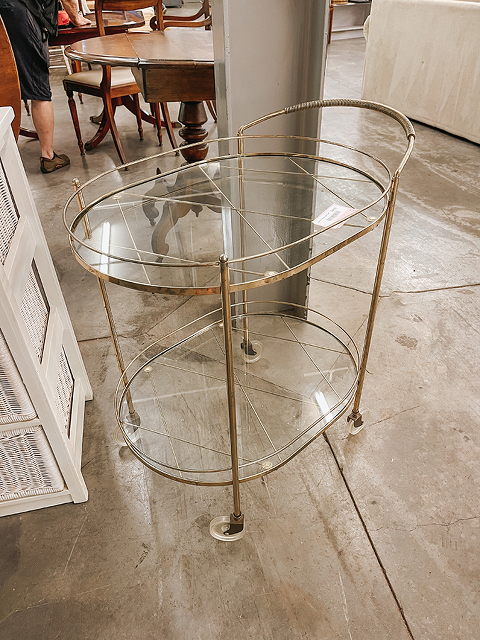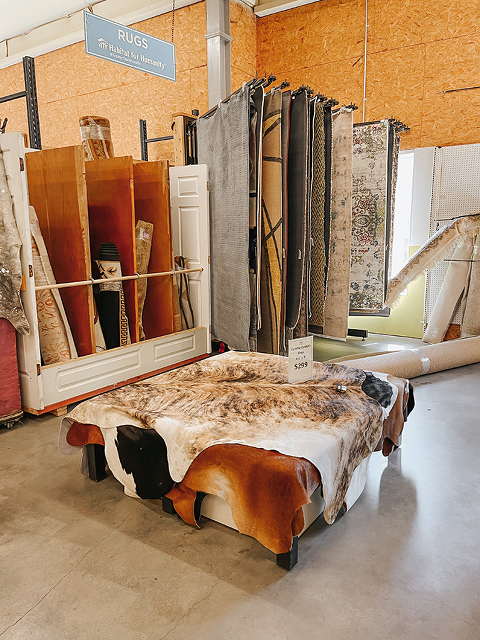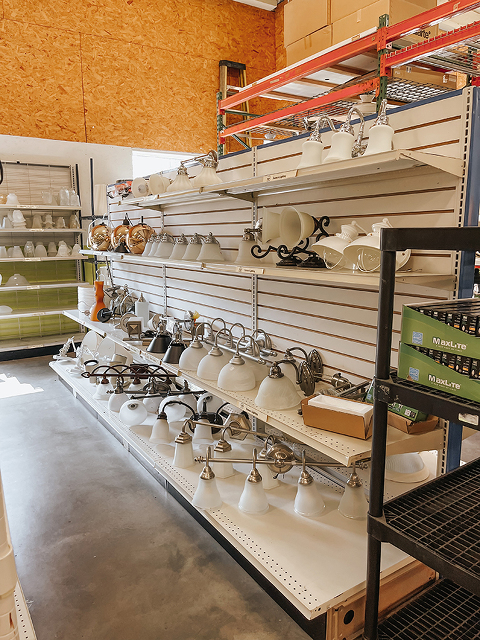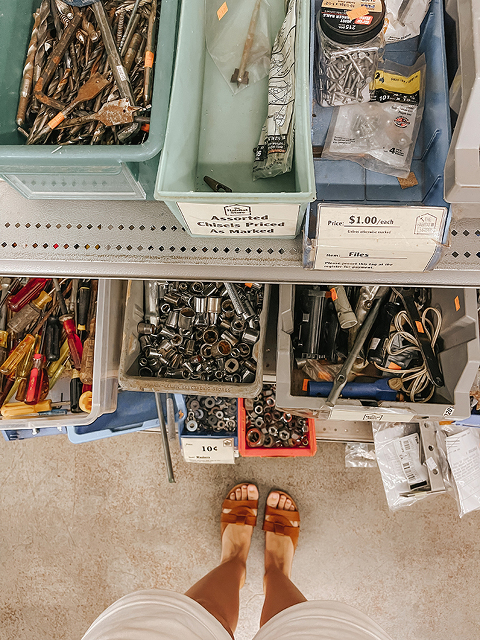 The Habitat Store in Charlottesville
Just around the corner and up the hill from Circa is The Habitat Store, so it's another place we visit often. We hardly ever go to Circa without also scheduling some time for Habitat. Like at Circa, items inside change over frequently, so there's always something new to discover, but I will say that it's more often a "miss" than a "hit"—at least in comparison to Circa, who does such a good job at sourcing and curating their finds (Habitat is made up of donations, after all!). It's absolutely worth the trek, though, because we've scored some major wins at Habitat, especially for my parents' house since they moved here. It's a great spot to find light fixtures to replace the builder-grade versions your space might have come with, and I also have really good luck with finding good vintage art there.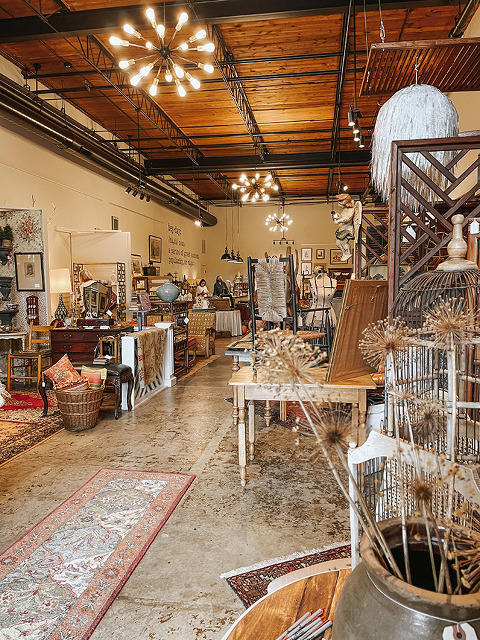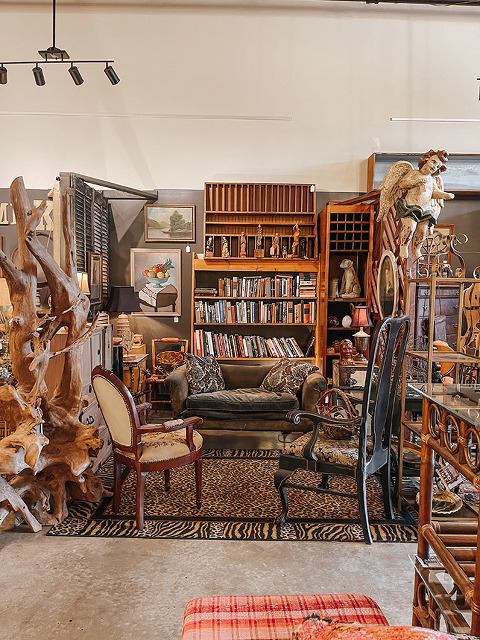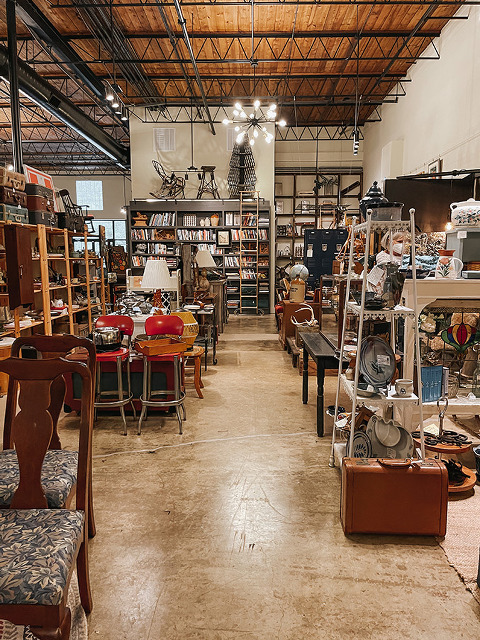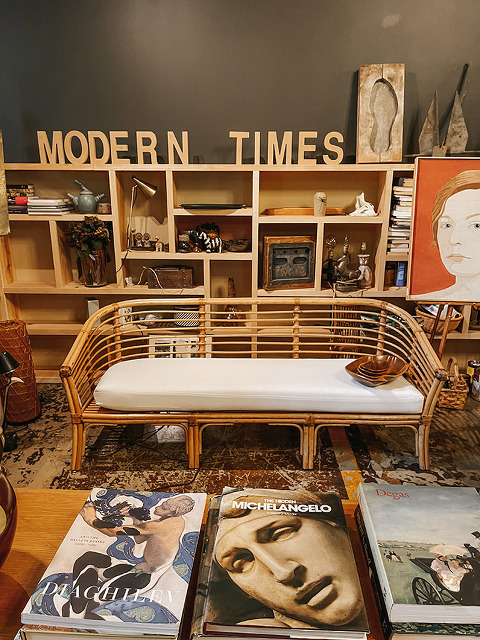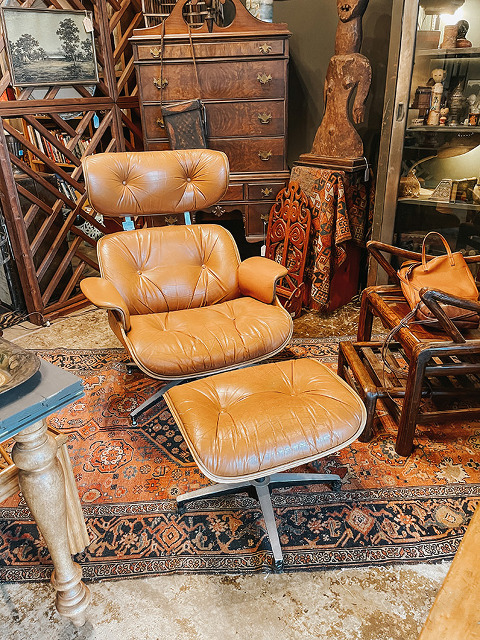 Heyday Antiques & Vintage
Before you leave the area of Circa and The Habitat Store, go pop into Heyday! This is a new store that I just recently visited for the first time, and was super impressed. The price range between booths is pretty broad, so there's bound to be something within your budget, and the style of goods is also huge. Whether your aesthetic is mid-century, traditional, quirky, or somewhere in between, I guarantee you'll find something to love in this shop! I ended up finding my dream Eames-style lounge chair here, and can't wait to go back to look for more retro treasures.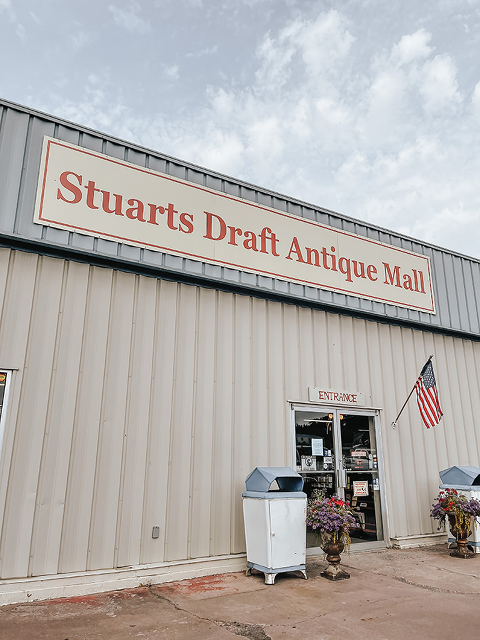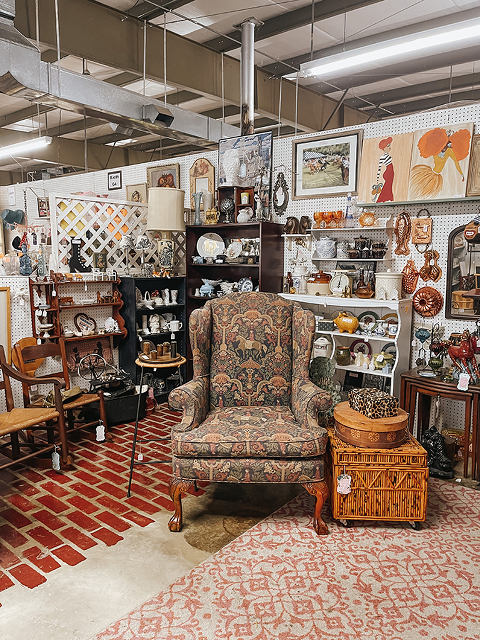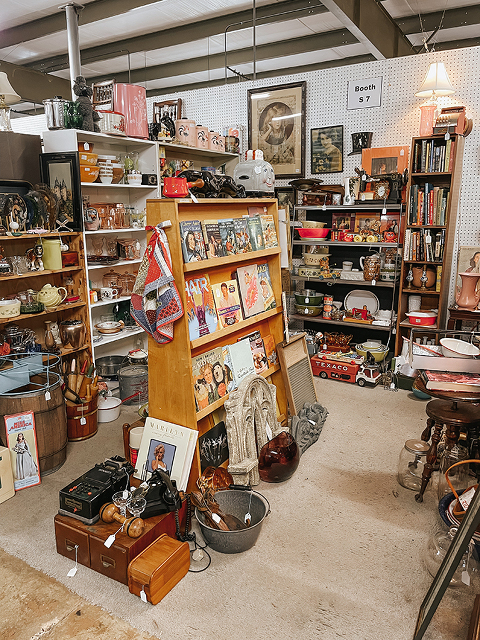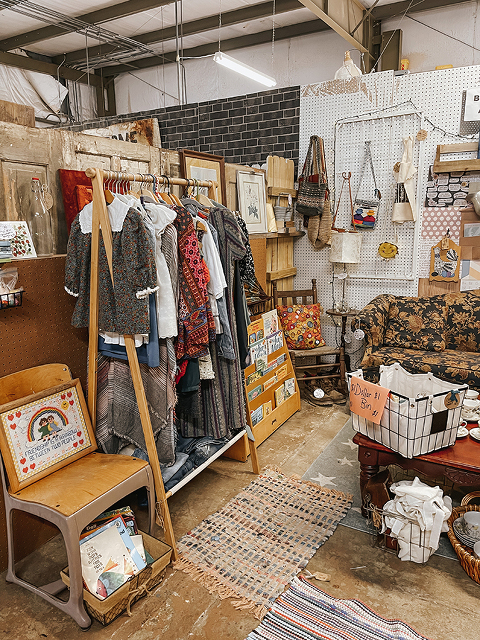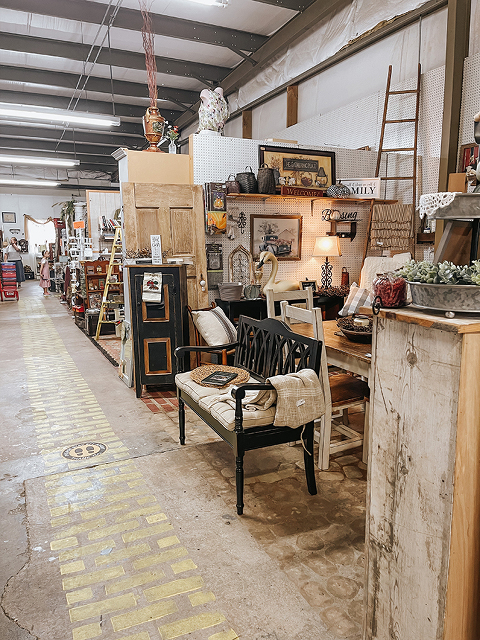 Stuarts Draft Antique Mall in Stuarts Draft
Honestly, we don't really have all that many thrift store options here in Waynesboro itself. There's a Goodwill in town, but I never go there because I drop too much of my own stuff off there, and it would depress me to see our old décor on their shelves. The closest antique store to us that I absolutely adore is Stuarts Draft Antique Mall. It's huge with plenty to see, although, admittedly, inventory doesn't change over nearly as often as the other two stores I mentioned above. I really appreciate their Instagram and Facebook pages, because the owners update those spaces often with photos of new-in items. There have been multiple times when I spotted a cool piece in a social media post of theirs, and I was out the door in a flash to grab it. Items at Stuarts Draft Antique Mall tend to be more in the farmhouse/rustic style, but I've found enough mid-century scores over the years to make it worth a consistent drop-in spot for me. Our home décor is roughly an even split of 50% Circa and 50% Stuarts Draft Antique Mall.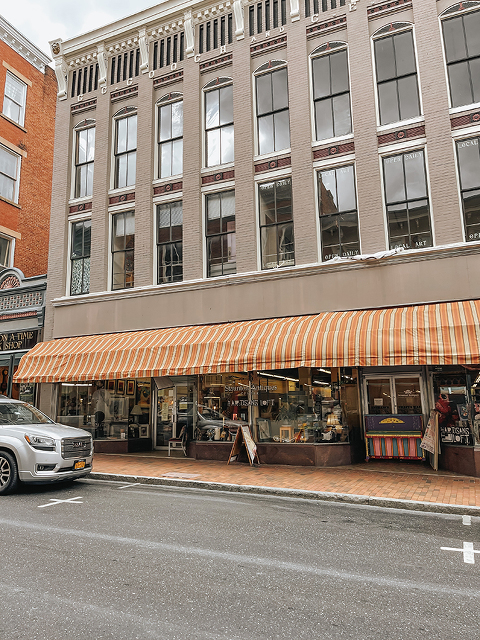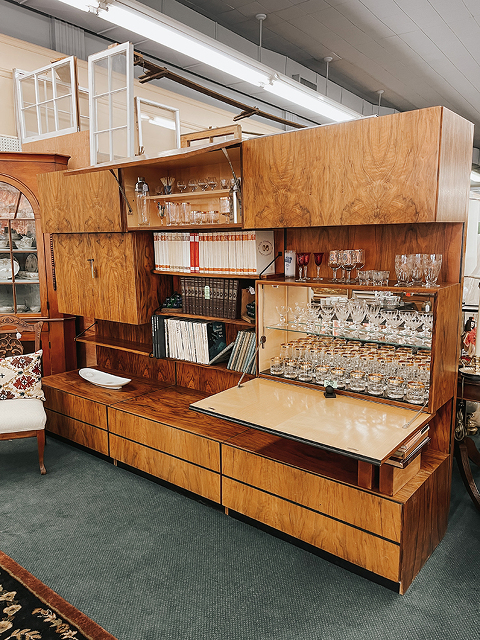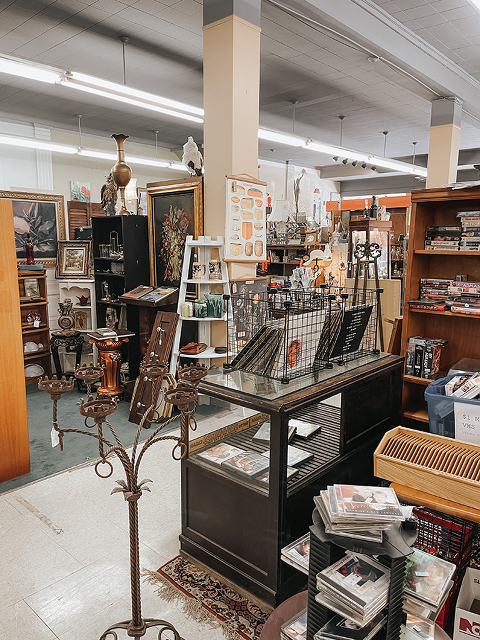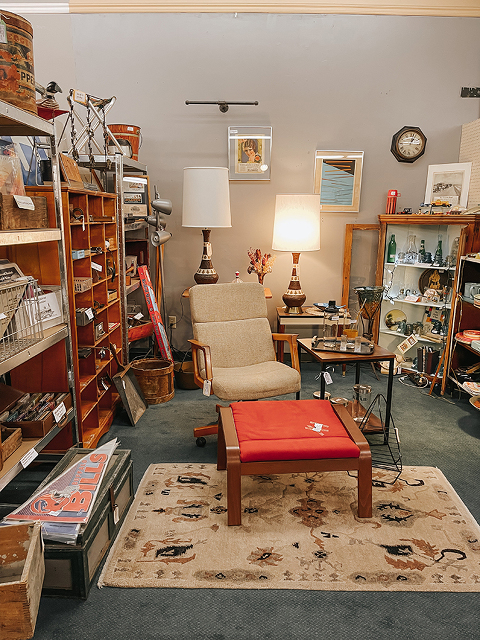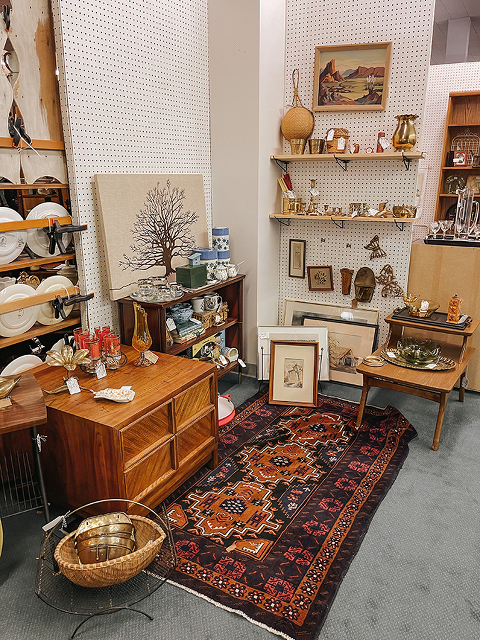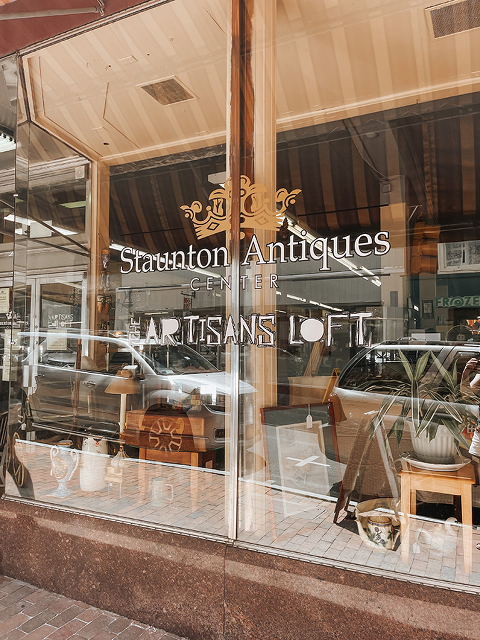 Staunton Antiques Center in Staunton
When we first moved to Waynesboro, I was completely new to the area. We chose this city on a whim six years ago, and I really had no clue about other surrounding cities. One weekend after moving here, we decided to do a bit of exploring, and we found ourselves in Staunton. My mind was blown! It has such a beautiful little downtown area, with lots of secondhand shops, restaurants (go to Yelping Dog!), and other types of speciality stores (we love Latitudes). When we came upon Staunton Antiques Center while walking along the street, I was practically giddy. This store is also really large, and has two floors of antique treasures to sift through. It's one of the few antique centers near us that I can always count on to have mid-century pieces, too.
TIP: Don't miss The Artisans Loft above the Staunton Antiques Center (there's a staircase to access the top floor inside the antique store). I've found so many beautiful handmade items up there, especially pottery.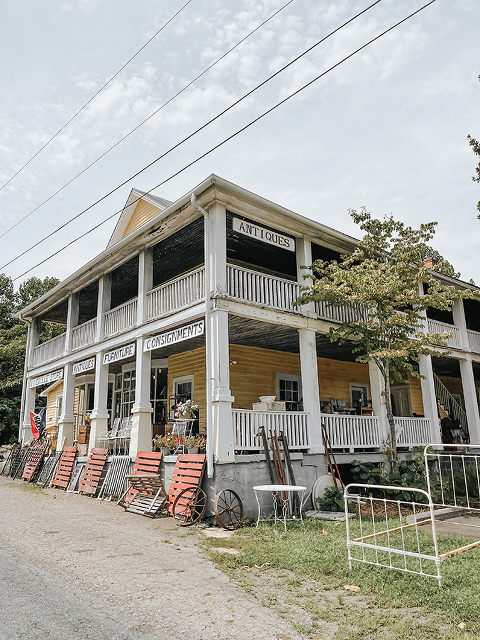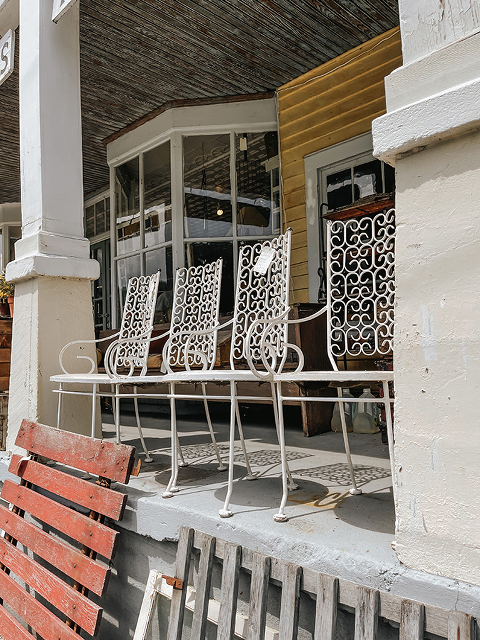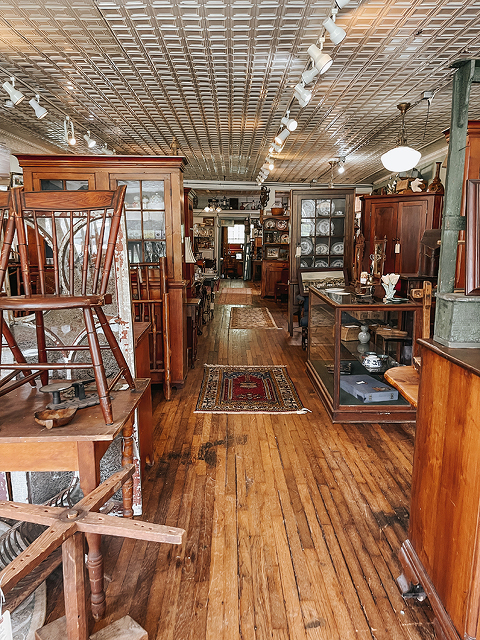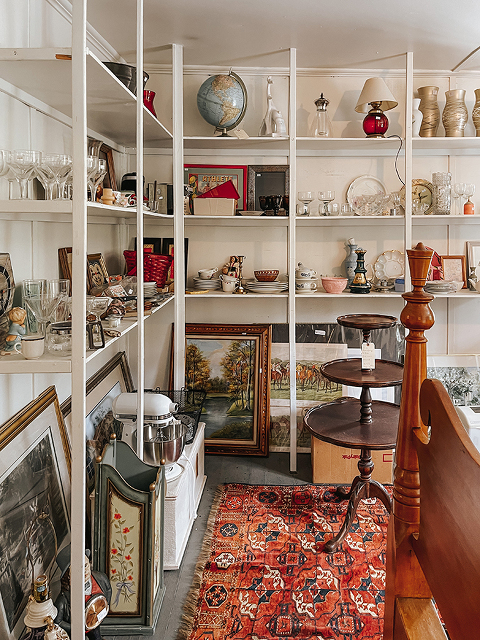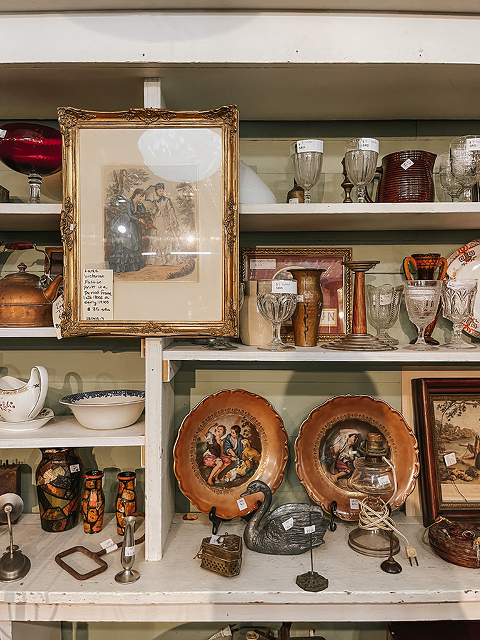 Covesville Store Antiques in Covesville
John and I used to go to Covesville Store Antiques before we moved to town, so it's not super new to me, but we now live much closer to it, which is a dream come true. The drive out there on Plank Road through Batesville is so lovely, and once you arrive at the store, you're inevitably hit with sensory overload (in the best possible way!). Again, it tends to cater more toward folks who like rustic décor, but we still find lots to love. The handmade mid-century tile top coffee table that everyone always asks about in our family room came from there, and we've also gotten cool retro art and table lamps. You must check it out, but beware of the second floor slope. It's a really old building and can make you feel a little seasick, haha.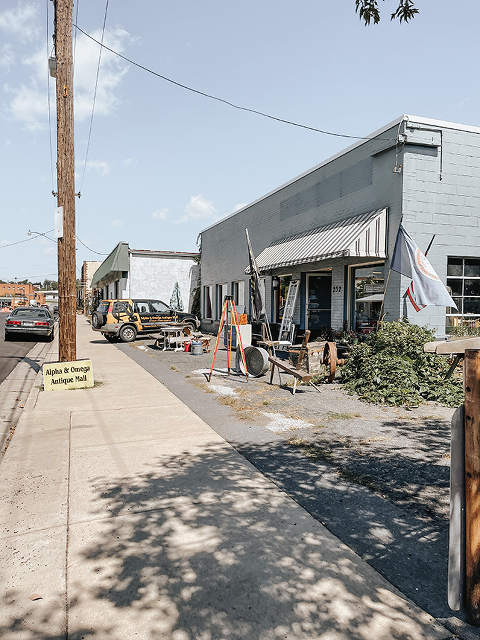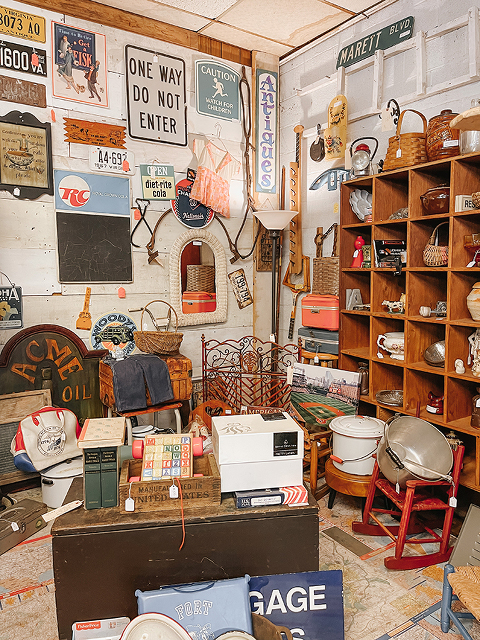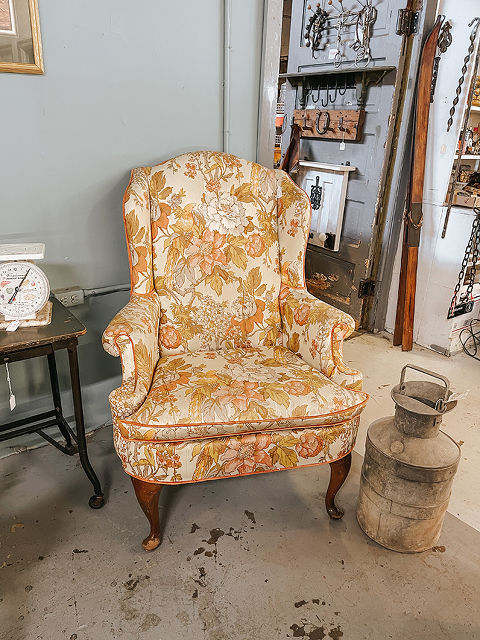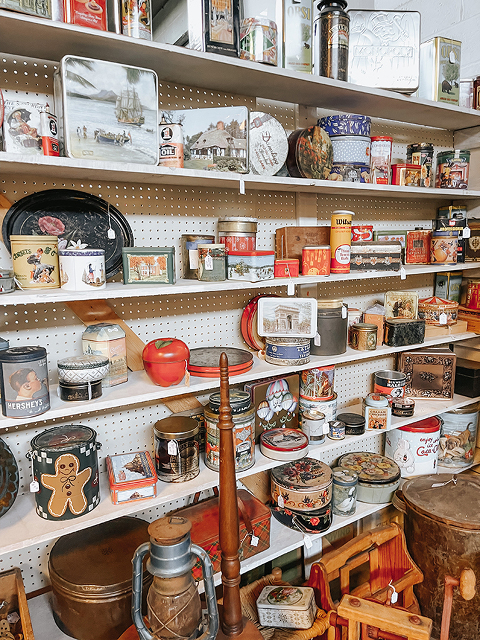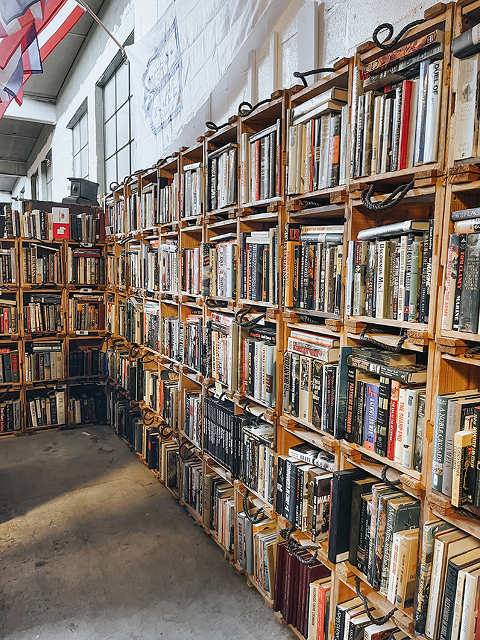 Alpha and Omega Antique Mall
The best news of all is that this one is actually right in Waynesboro where we live! Alpha and Omega Antique Mall is full of treasures that run the gamut in terms of pricing, so I think it's a very safe bet that you'll find something to fit your budget. I've only been once so far, but I feel like it's going to be a great spot to find vintage art, records, books, and furniture pieces, too. I snapped a few photos of items in the shop when I went last week that I might just have to go back for. Definitely check it out if you're in the area, and tell the really sweet staff and owners that I sent you!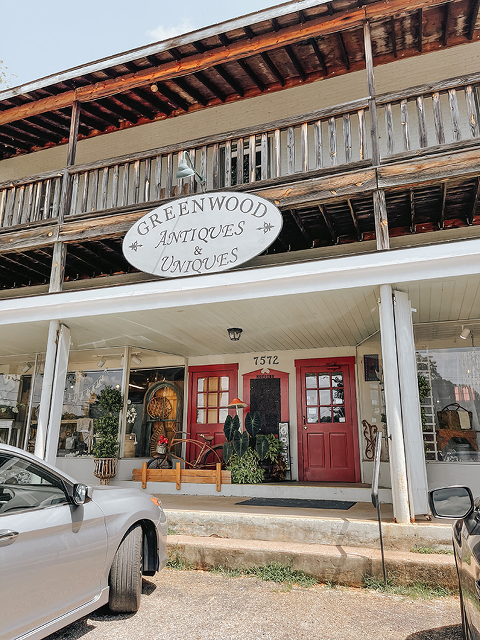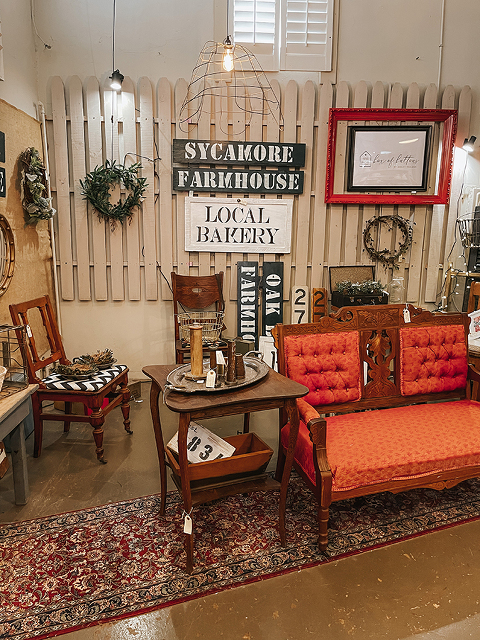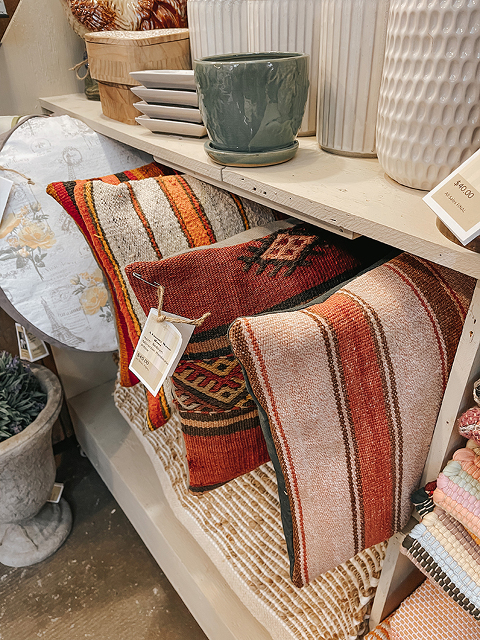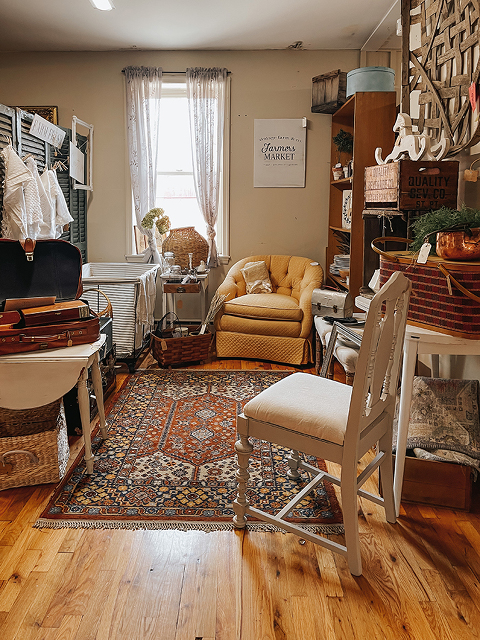 Greenwood Antiques & Uniques in Greenwood
One newer-to-us place to shop for secondhand goodies is Greenwood Antiques & Uniques. We happened upon it on one of our frequent trips to Crozet for dinner, and it has since become an absolute favorite. It's highly curated, which makes shopping so much easier, but I will say the prices can be on the higher side. Not everything is pricey, though, and we've gotten some really beautiful scores from the booths at Greenwood Antiques. They also sell more than just antiques. There are handmade home goods (like cool wood and marble cutting boards), paint supplies, and sweet-smelling lotions. Check it out the next time you head to Crozet or want to go to Chiles Peach Orchard, which is right around the corner from Greenwood Antiques & Uniques.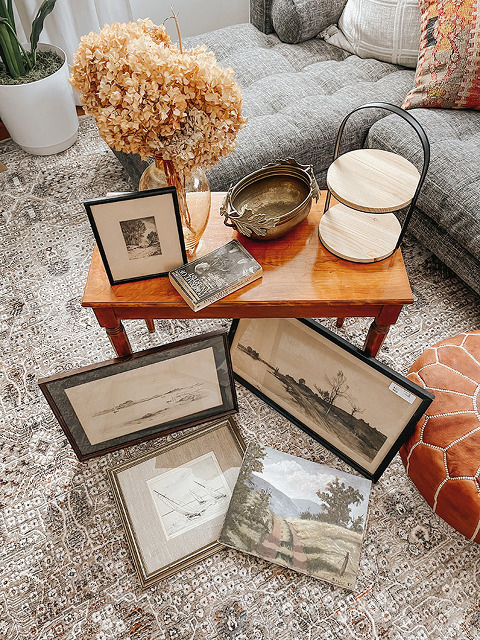 That pile of secondhand scores you see pictured above came from my most recent summer 2021 antique shopping excursions, and I'll be going into detail about what I bought, where the pieces came from, and where they ended up in our house next week on the blog, so stay tuned for that on Tuesday. Now, tell me a little bit about your own favorite local secondhand shops in the comments, or if you're local and I missed one of your favorites, let me know below so I can update the list!