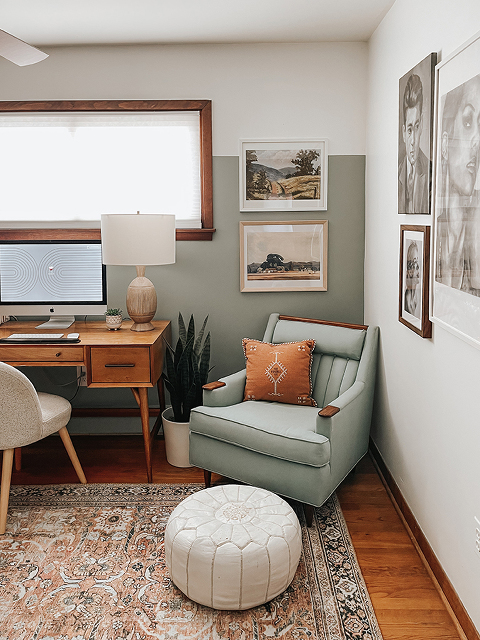 I've actually briefly spoken about this topic before, but it was more of an "afterthought" type of tip, so I decided to dedicate a whole post to the process in case it helped even just one or two of you out! Essentially, I'm going to explain the process I've started doing this past year of cataloguing and backing up all of our one-of-a-kind vintage art so that we never have to worry about losing it. This concept also makes selling some of these pieces easier since I know we can still enjoy the art in our own collection—just in new and different ways. Keep scrolling for the full story!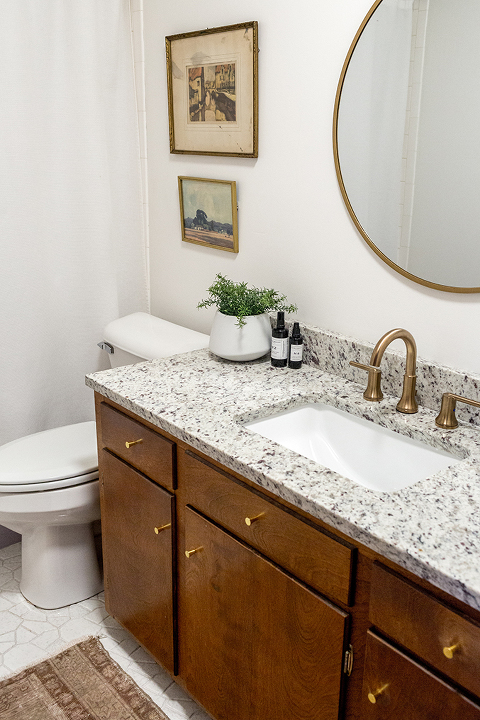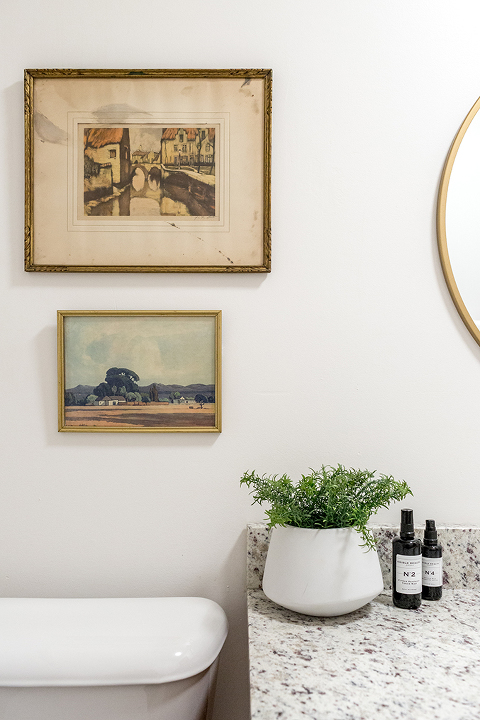 It's no secret that I have a lot of art. Our basement storage shelves are full of framed paintings and drawings because it's very difficult for me to pass up a beautiful piece of original art, and our walls are full of unique framed pieces, too. I like to keep most of them long-term, but every now and then I decide to pass my finds on to new homes so I can decorate our walls with different paintings. I used to hate selling off our art because these pieces always really did mean so much to me, but then this year I figured out how to "keep" them after the sale. And the secret is…Just snap a photo with your phone!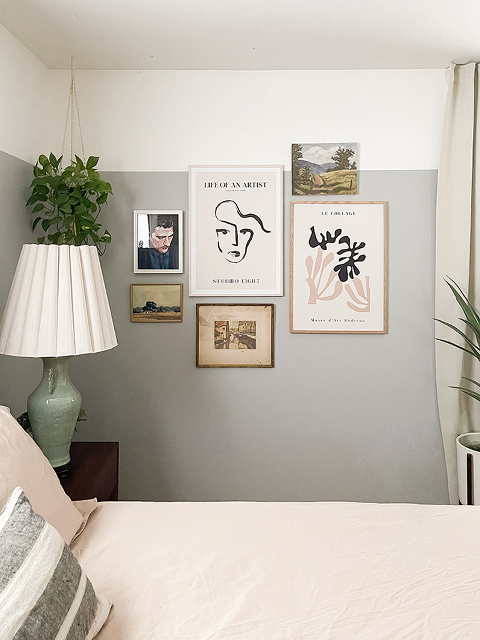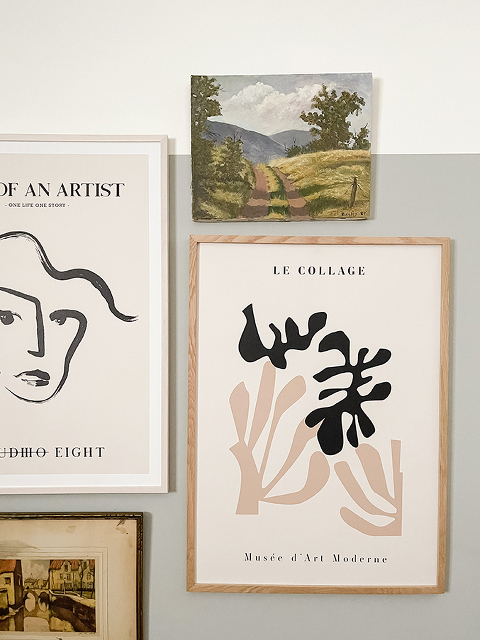 Today's smart phones generally come with really high quality cameras built right in, so whenever I get a new piece of vintage art, I lay it down somewhere in a bright room with even natural light, and then I snap a photo with my phone's camera. I usually edit the image in Lightroom to crop it down right to the edges of the composition (I crop out the frame and mat), then I adjust the colors so they're more accurate. I also bump up the lighting and contrast, if needed. Finally, I save the edited image to my phone's camera roll, which I'll later back up onto my computer's hard drive.
This whole entire process takes less than five minutes, and gives me so much peace of mind! I wish I had done this years ago because there are a lot of vintage paintings and drawings that I've since sold and no longer have, but I didn't think to preserve them with my camera. Bummer…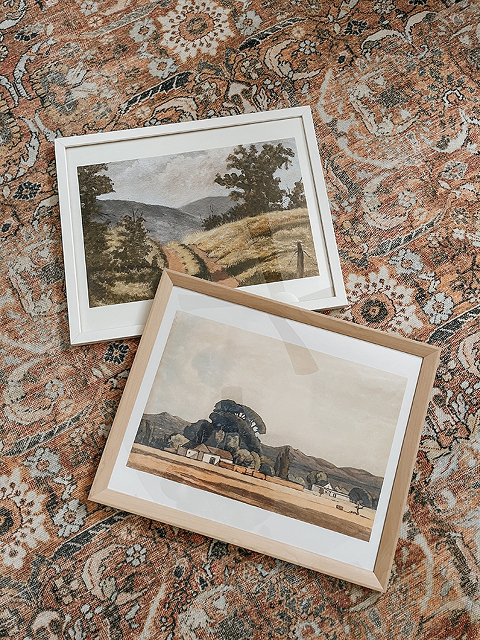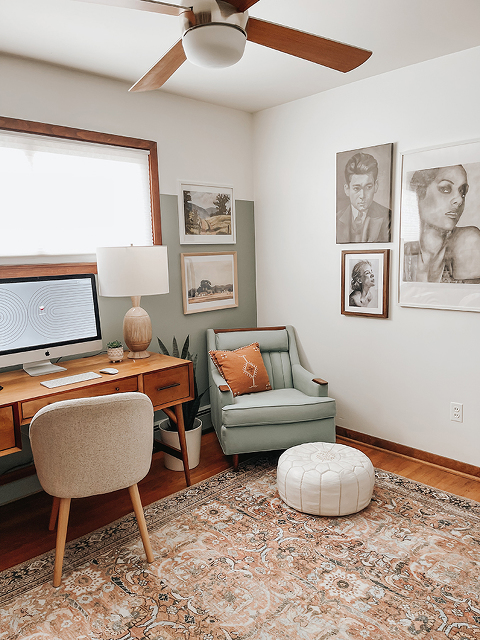 The pair of landscape paintings you see above and pictured throughout this post were two that I recently sold as part of a gallery wall collection. I didn't really want to sell them, but I knew that the collection of art I was looking to pass along to a new home would be easier to sell if I grouped them all together as one lot in the listing. The gallery wall sold quicker than expected, but I had just enough time to snap digital images of the two vintage pieces before their new owner picked them up.
After getting the photos, editing them, and uploading them to my computer, I decided to try enlarging the original paintings by getting new prints made. This post isn't sponsored or anything, but I ordered the new prints through Staples. I uploaded the files as color posters, and I think the set of two prints cost less than $30 with shipping. I framed them in simple frames I already had (the raw wood frame is still available from Target here), and then hung them in my office.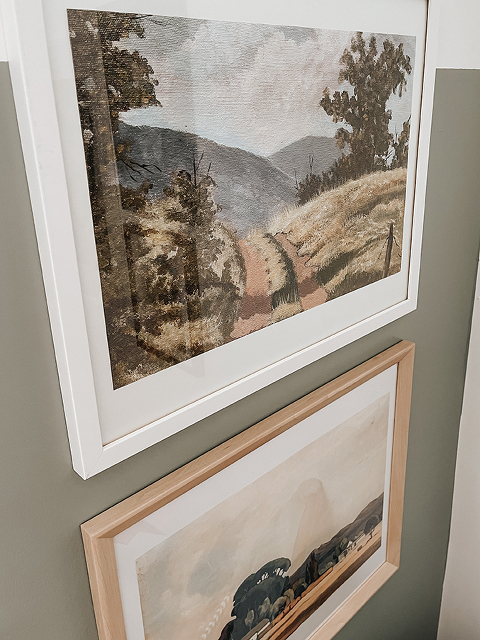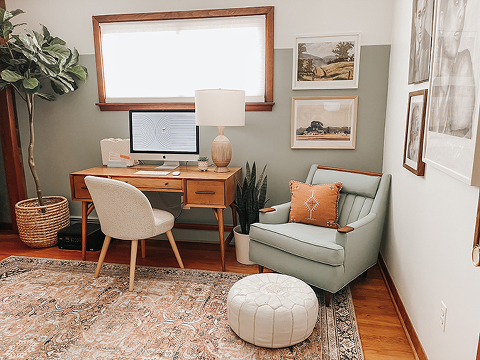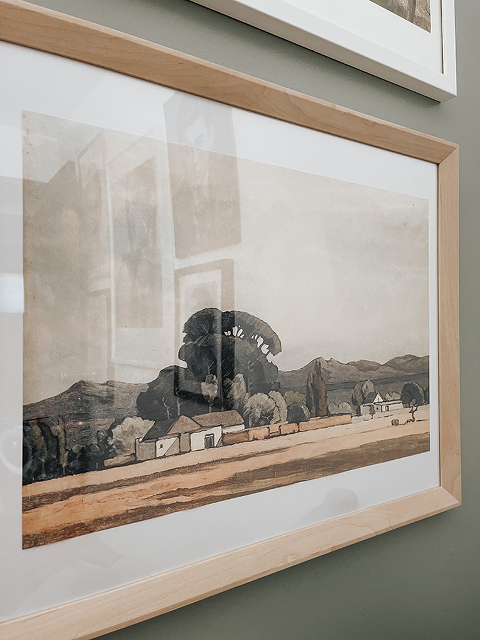 The really cool thing about this process is that I was able to get much, much bigger versions of the vintage art pieces I had bought originally. The camera photos I took were able to be blown way up, so now I can enjoy the art even more. I included a couple of close-ups above so you can see that the reproduction prints didn't lose any quality through the printing process. You can still see the canvas texture and everything.
Do you have any paintings that you could stand to preserve using this method? Or maybe you'd like to enlarge some that you already have in your collection? I thought this method could be perfect for those of you who have single original paintings done by beloved family members that you want to make multiple copies of (and to save for posterity, too, just in case of fire or water damage or theft). Let me know how you'd put this concept to work with your own art collection in the comments below!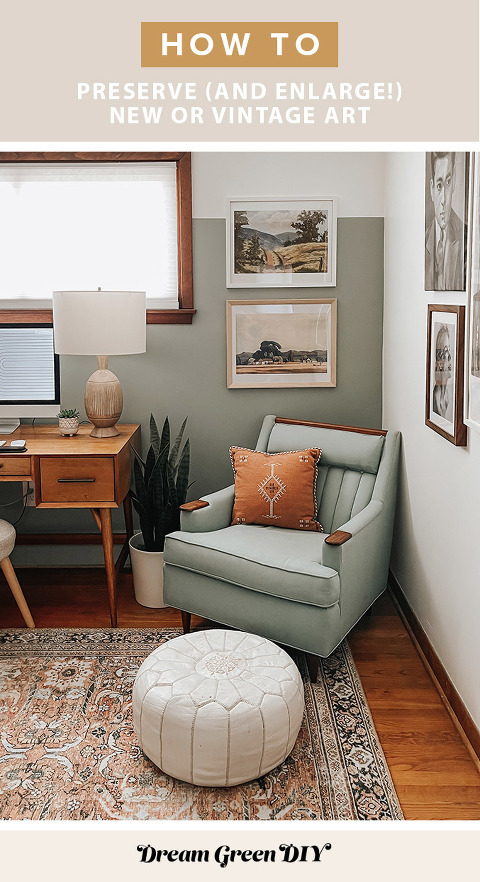 *I earn a small percentage from purchases made using the affiliate links above. Affiliate links are not sponsored. Rest assured that I never recommend products we wouldn't use or don't already love ourselves.