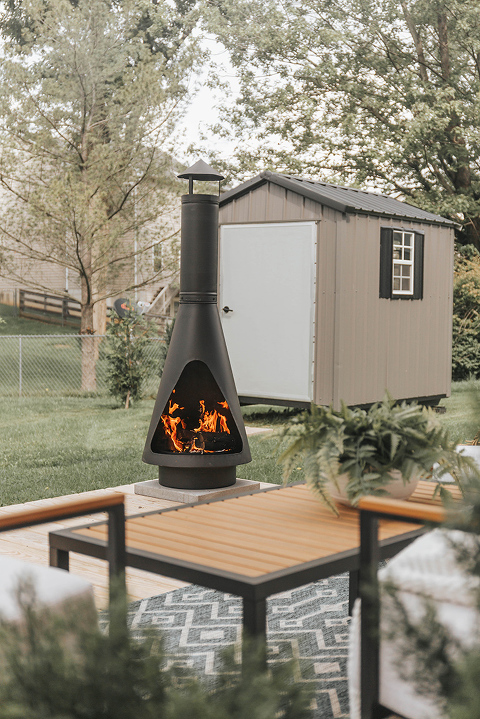 Who knows if it's just a cold spell or what, but it has been pretty darn chilly here in Virginia this past week. It's that slightly awkward time of year when I can't decide if it's worth turning on the heat (especially in the mornings), and I'm starting to break out my heavy knit sweaters more and more often, at least until the afternoon.
I'm not complaining, though, because fall is unequivocally my favorite time of year. When we built our back deck over the summer, the goal wasn't to have it for summer sitting—it was for fall hangouts! The only problem is that the deck is in full shade the majority of the day, and it gets extra cold back there this time of year because of that. So I decided to get a chiminea to help heat us up while lounging around on the deck, and to give our outdoor living space a bit more flair, too.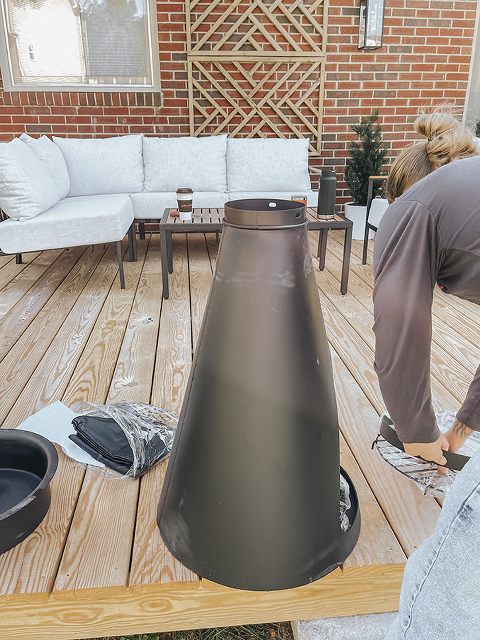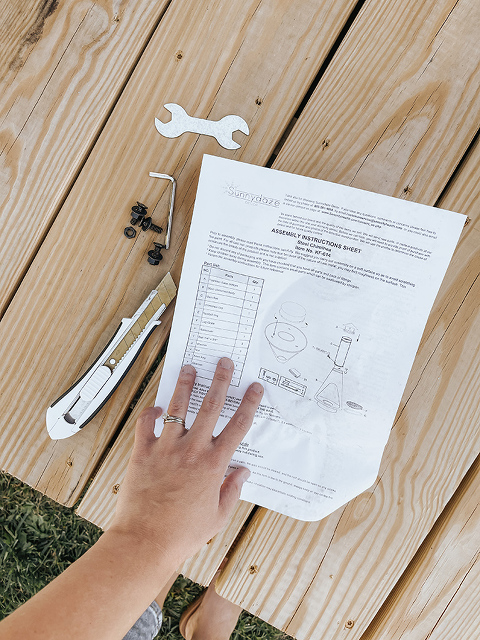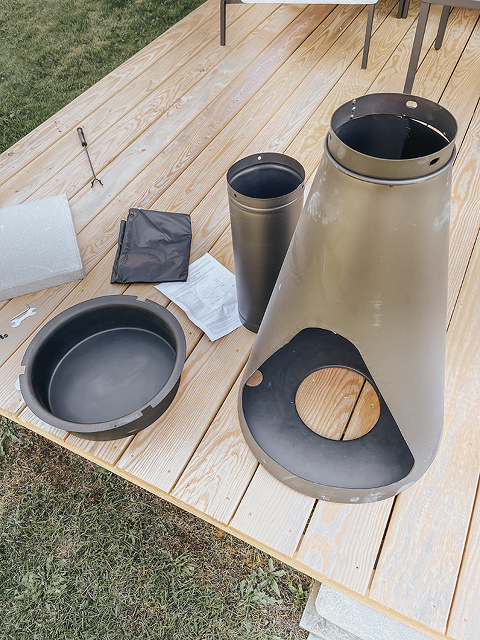 I ended up finding this mid-century chiminea online for only a couple hundred bucks. It was well-rated, and even though it's not authentically mid-century, the cone shape of the chiminea definitely feels like the perfect fit for that era of design. Most true 1950s and '60s fireplaces like these that you see on Facebook Marketplace and other secondhand shops are in pretty rough shape, so I was fine going with a replica design to get something brand new and in perfect condition. We're hoping it lasts for a long time (it came with a cover, which we've been using religiously to keep it safe from the elements!).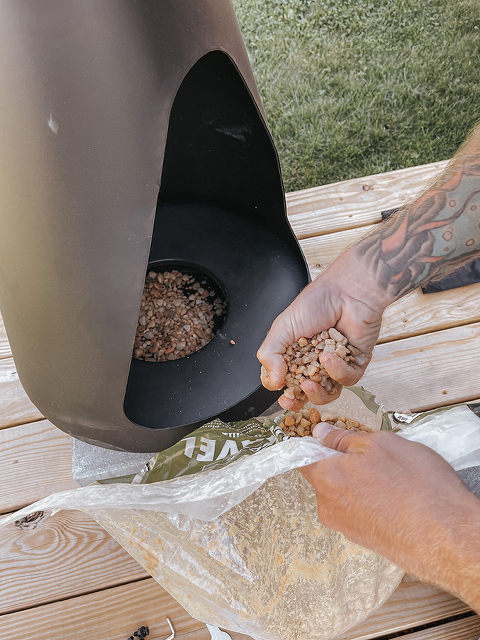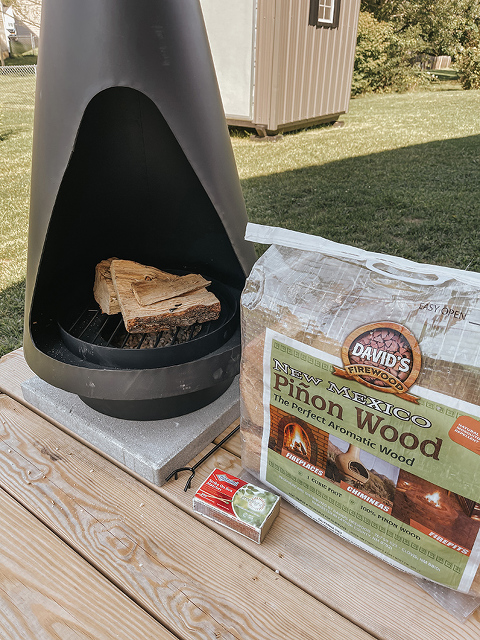 The setup was a breeze since there were only a handful of parts to assemble. In order to keep it up off the wood of our deck for safety purposes (ya know…fire likes wood a little too much, and all that), we bought a patio stone to put between the fireplace and deck. We also picked up a bag of pea gravel to fill the bottom tray of the fireplace after reading the reviews and finding that some folks were concerned about the embers falling through the grill down into the base of the chiminea. This layer of rock should fix that problem by keeping the base of the fireplace from getting overly hot. The rocks also help weigh the thing down. It's very lightweight otherwise!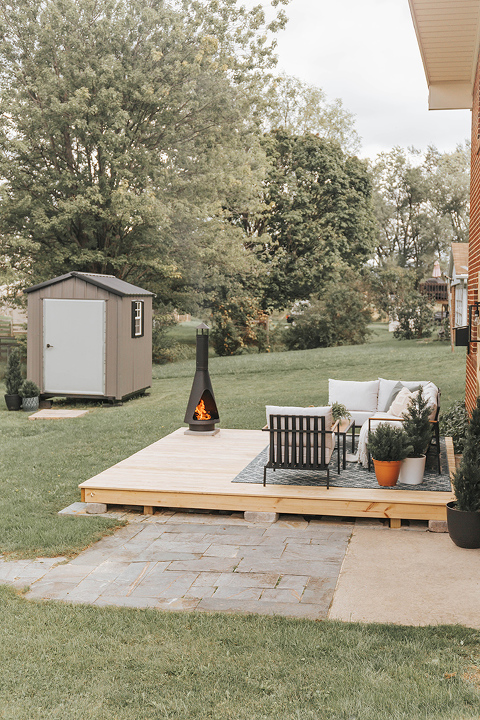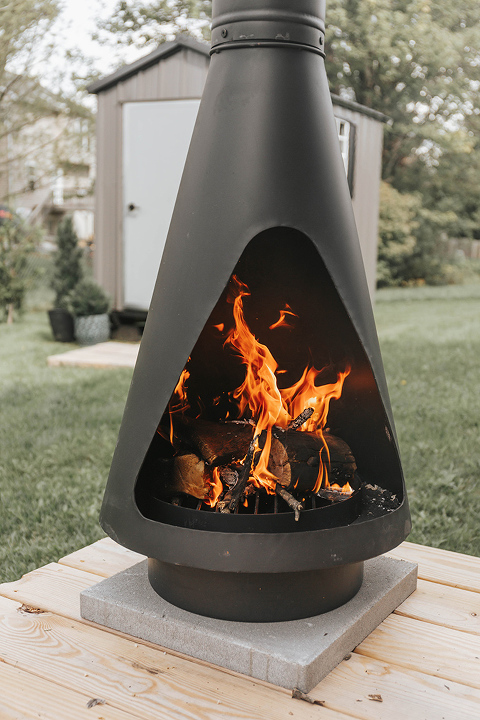 We've fired it up (pun unintended) a couple of times already, and absolutely love the effect. I'm unabashedly one of those pyro-obsessed chicks and love the look of contained fire. I could watch it all day long—no joke. So this fireplace is really mesmerizing to me personally. And, of course, it also provides plenty of heat to the seating area, too! Even in full shade, we feel nice and cozy when the fire is lit.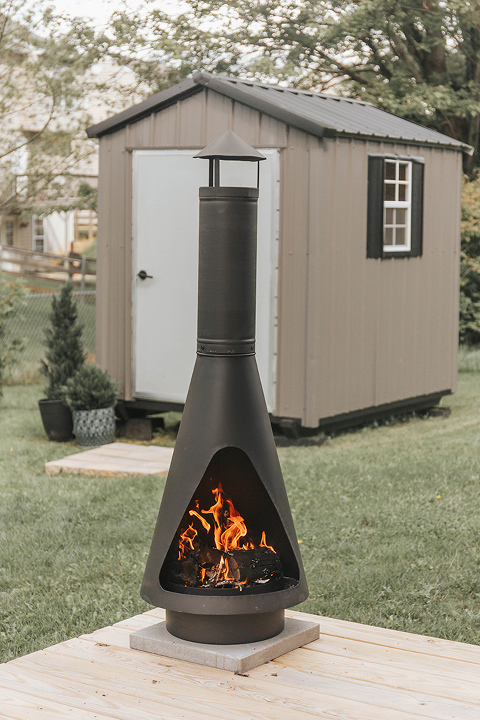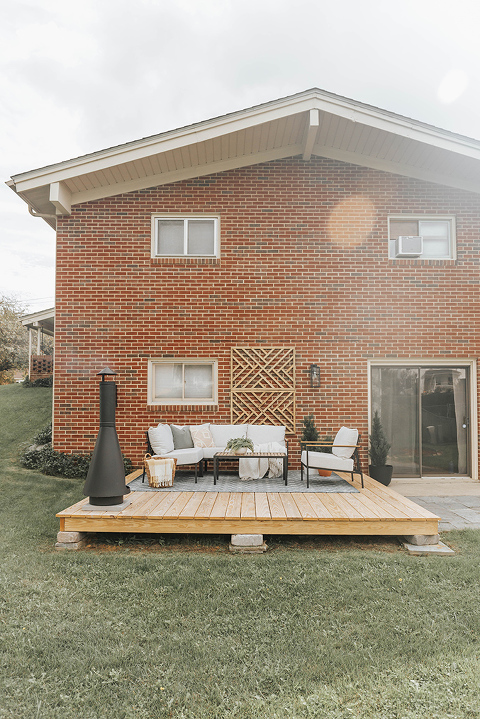 You might have seen a handful of photos up that we bought a bag of New Mexico Pinon Wood to use in the chiminea. That has worked like a charm when combined with little twigs and recycled newspaper. We also keep a galvanized bucket full of sand in the shed to use when putting the fire out. We have water handy in an emergency, but we're going to do our best to baby this fireplace as much as possible, so water as a fire-stopper at the end of the day is a "no, no." Sand is a good alternative, we hear, although so far we've just let the fire burn out on its own.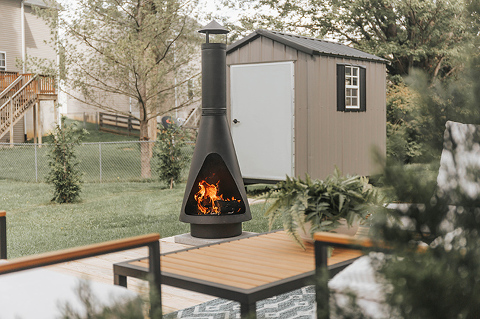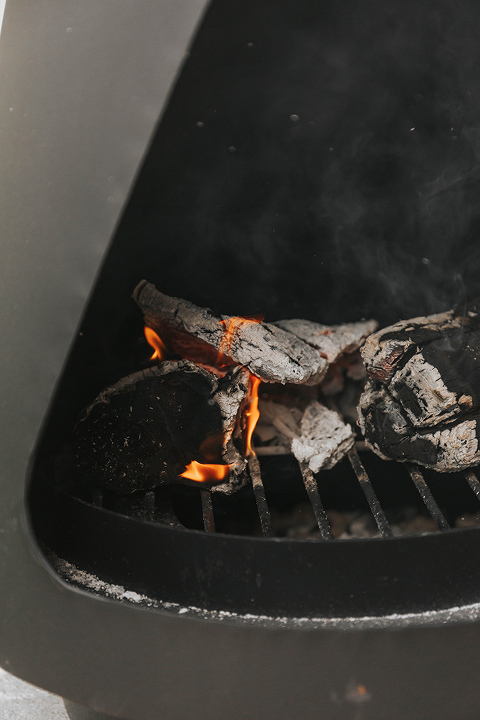 So there you have it! Our new replica mid-century chiminea! It has been more fun and more practical than I even expected it would be, and I'm really excited to have it for gatherings of friends and family this fall. We recently installed a heavy-duty hook on the side of the deck to leash up dogs so that our pals can bring their four-legged friends along, too. Shout if you have any questions about the chiminea in the comments below! So far, John and I give it a combined hearty four thumbs up.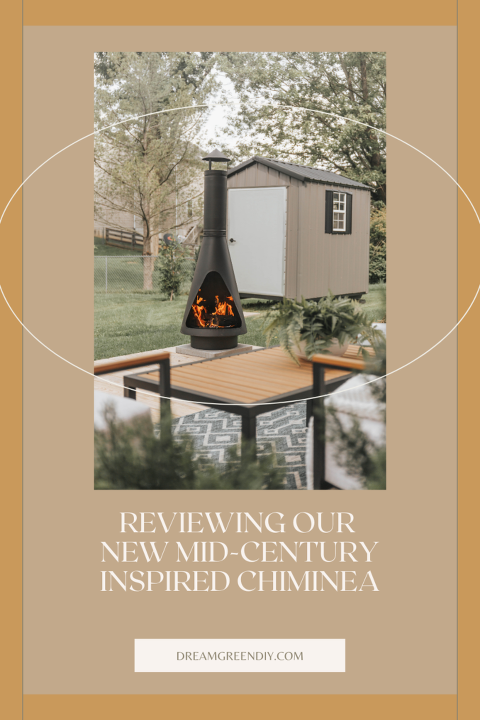 *I earn a small percentage from purchases made using the affiliate links above. Affiliate links are not sponsored. Rest assured that I never recommend products we wouldn't use or don't already love ourselves.