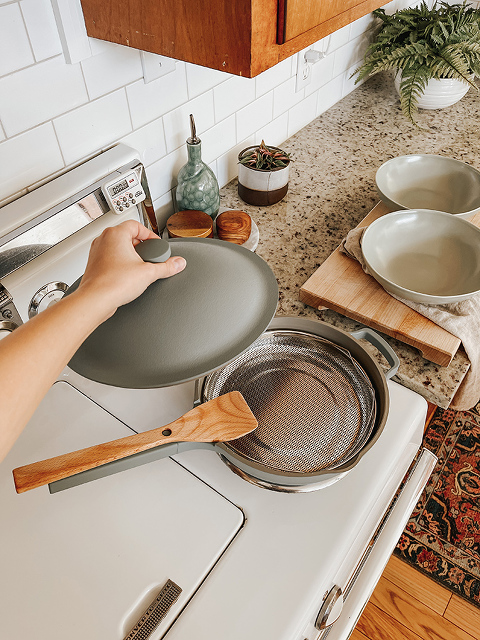 *This post was made possible by the generous support of Our Place, and features gifted product for testing purposes. All opinions are my own.
Have you heard of the Always Pan from Our Place? Your answer is probably "YES!" because just about everyone on the Internet seems to be talking about it (including me, apparently!). Anyway, today I thought I'd pop on quickly to share my candid review of this cult favorite kitchen tool, including my thoughts on its packaging, the non-stick capabilities of the pan, and its ease of use in the kitchen.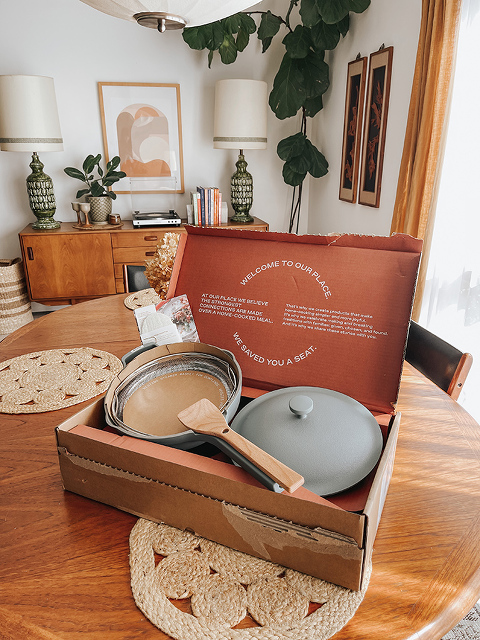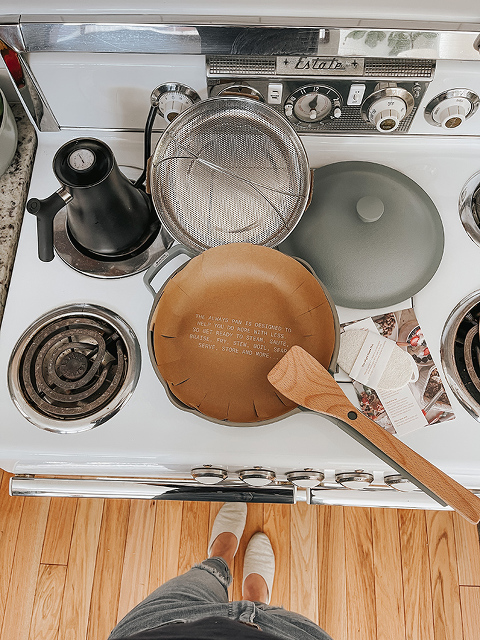 Over the years as I've become more committed to sustainability in our household, I really appreciate when products arrive in recyclable packaging. Happily, the box that the Always Pan arrives in is easy to disassemble and cart out to your local recycling center.
There's also nothing overly showy or useless in the box that I have to figure out how to recycle or repurpose. I've gotten other orders, like for sheets as an example, that arrive in cotton zippered bags with the brand's logo plastered all over it. While it's nice that those companies aren't using plastic to package their goods, I really don't know what to do with a branded zippered cotton bag!
Anyway, it's nice that the Always Pan doesn't come packaged in a bunch of excessive wrappings. It's just good old plain, recyclable cardboard and other biodegradable materials.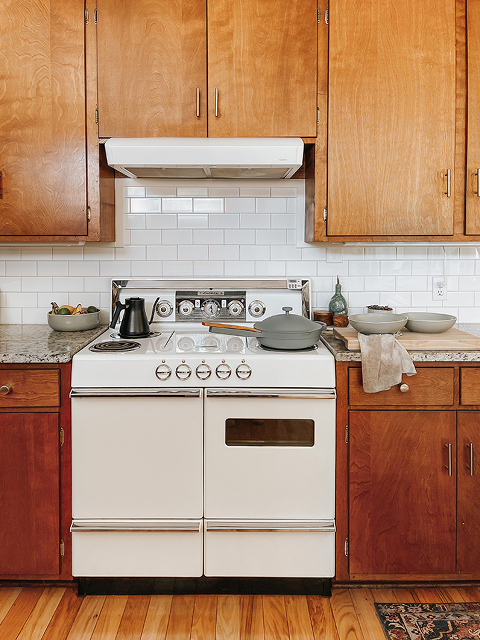 The thing I love, love, love about this pan is how versatile it is. You can fry things in it, boil pasta in it (it comes with a stainless nesting steamer basket!), and the wooden oiled spatula sits right on the handle thanks to a small knob. There's also a steamer accessory you can purchase that allows you to steam veggies, dumplings, seafood, and so much more. I don't have that piece yet, but hope to add it to my collection on Black Friday.
At any rate, they say on the website that this pan replaces your fry pan, sauté pan, steamer, skillet, saucier, saucepan, non-stick pan, spatula, and spoon rest, and they aren't lying! It really is that crazy versatile.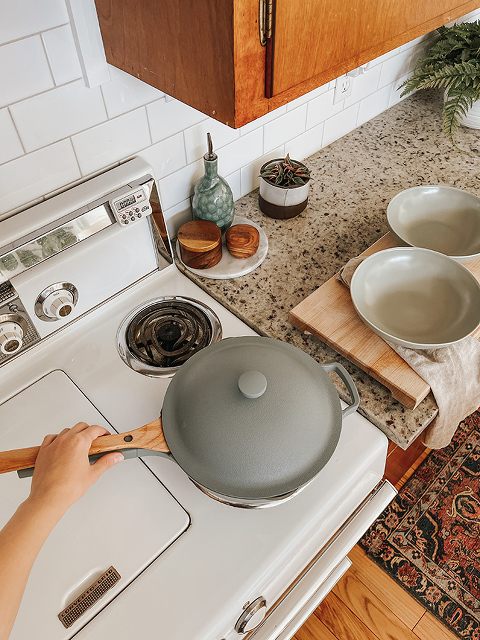 I actually posted about our new Always Pan on Instagram a couple weeks ago when we first got it, and someone asked if the feet of the metal steamer basket ever hurt the non-stick coating on the pan. I passed the question along to my contact at the company, and this was the answer I received:
"The feet of our stainless nesting steamer basket are actually fairly rounded and smooth. Because of how you use it (namely, it just kinda sits there!) there is little risk of the abrasion that typically would cause scratching from those harsher metal utensils scraping against the surface. That being said, we're definitely looking into ways we can update our steamer basket to take the risk of scratching from 'low' to 'zero'!"
I loved that response, and, consequently, have really had zero issues, so I think you're safe to use the basket without harming your pan. Speaking of that non-stick coating, I totally swear by it. I make myself scrambled eggs every morning, and never have to use oil or butter to keep my eggs from sticking to the pan. It's easy to clean, and I appreciate that the pan is made without toxic materials like PFOAs, PTFEs, other PFAs, lead, cadmium, toxic metals, and nanoparticles.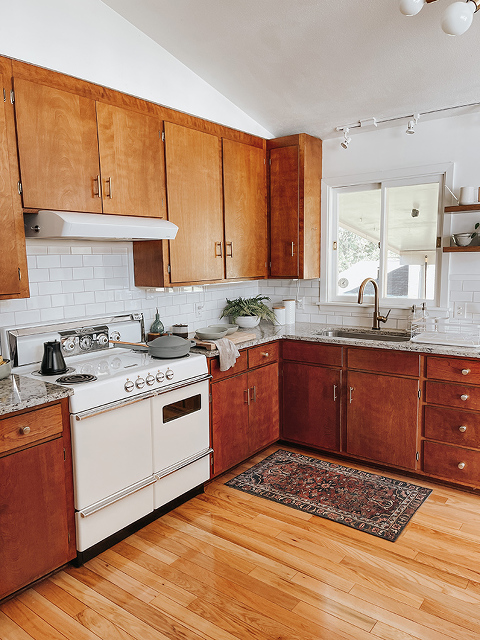 Finally, let's chat about ease of use. This pan has been super simple to incorporate into our cooking processes, from morning all the way to nighttime. I have chronic wrist pain, and lifting really heavy pans is one of the quickest ways to trigger pretty major discomfort. I usually have to rope John into moving our bigger pots and pans when they're full of food, but he's not always around! The good news is that this pan is much lighter than our other non-stick pans, so it has become my go-to for just about anything when I'm cooking breakfast sandwich eggs, sautéed veggies for dinner—you name it.
The only problem we have encountered so far is with oil splashing. There are handy pour spouts in the rim on either side of the pan, which makes for easy pouring when you're sliding scrambled eggs onto a plate. The only time that non-stick spout is an issue is when you're placing chicken breasts into hot oil.
The other night John and I were making chicken, and he accidentally swished some hot oil from the pan up over the spout and onto his wrist and my leg when he set the chicken fillet into the pan. It was an accident, and I think he probably just had too much oil in the pan (the non-stick coating doesn't need it, and I personally never use it when I cook with it, but he did this time). I wanted to make sure I mentioned it, though. If the pour spouts weren't there, I don't think the oil would have made its way out the pan. Just be careful, and maybe avoid oil if you can. Again, you don't need it!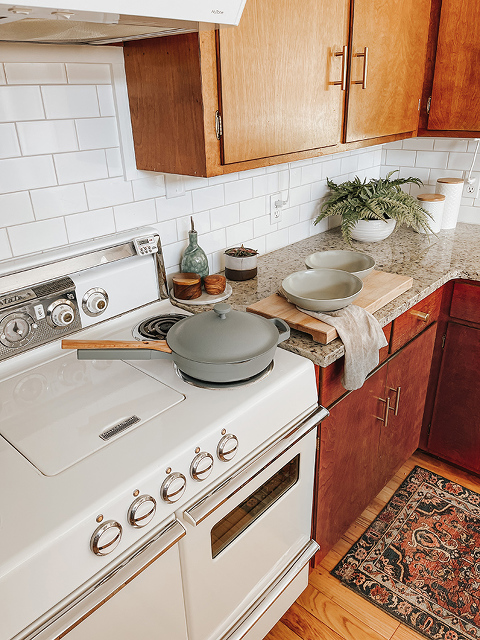 Anywho, we love our Always Pan, and definitely plan to add more from their collection to our kitchen. There's the steamer accessory, and Our Place also just recently came out with the Perfect Pot as an extension of their Internet-famous Always Pan. You better believe it's at the top of my wish list this holiday season.
If you want to try the pan out (we have it in the color "Blanch," in case you're wondering), it's currently on its biggest sale of the year in honor of Black Friday being right around the corner. It's usually $145, but right now you can snag it for $99. Ask me questions in the comments section if you have them. I'm happy to tell all before you make the investment!