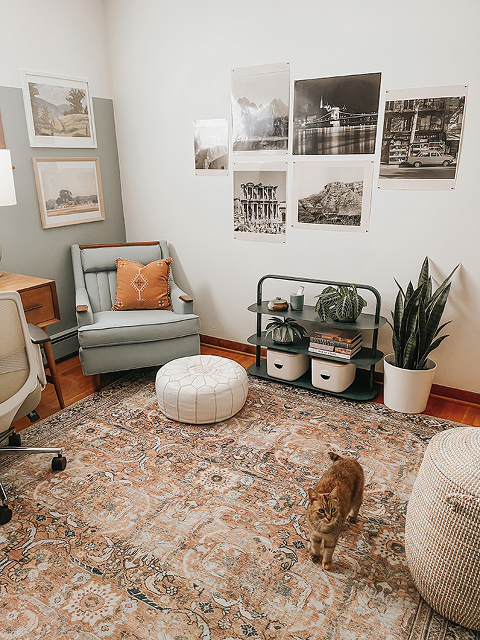 **This post was kindly sponsored by Apex Magnets. All opinions are my own.
Art has got to be one of my very favorite things to look for at secondhand shops. I live for those unique finds, like vintage portrait paintings, charming landscapes, and old framed prints. Over the summer, I happened upon a collection of random $1 black and white photographs for sale, and I just couldn't pass them up. I bought six, all of which ranged in size, with the largest measuring 16″x20″ and the smallest clocking in at 11″x14." It wasn't until I got home with my new art that I realized just how expensive it was going to be to frame everything…so the prints sat in our basement storage room for months as I tried to dream up an alternative solution.
Then, I happened to connect with the team at Apex Magnets. As soon as I started chatting with them and learned more about their collection of rare earth magnets, I realized what perfect timing this was. Instead of shelling out hundreds of dollars for custom frames for my new photographs, I could use their budget-friendly magnets to stick the art up on the wall! It was the lightbulb moment I had been after all along, and I'm so excited to share that my plan for a DIY Magnetic Art Gallery Wall came together exactly as I envisioned. Keep scrolling for the how-to and full story.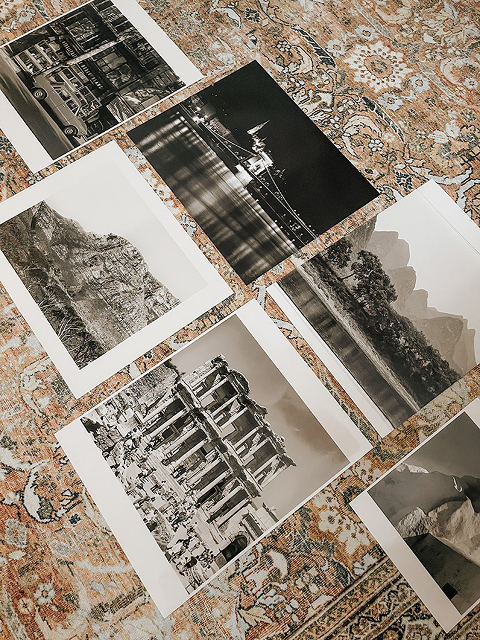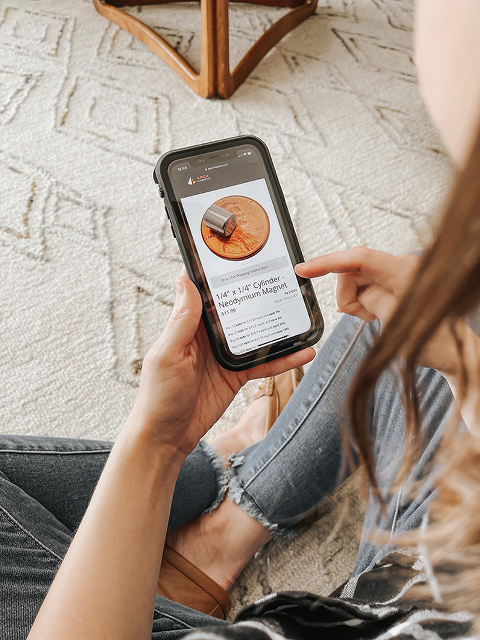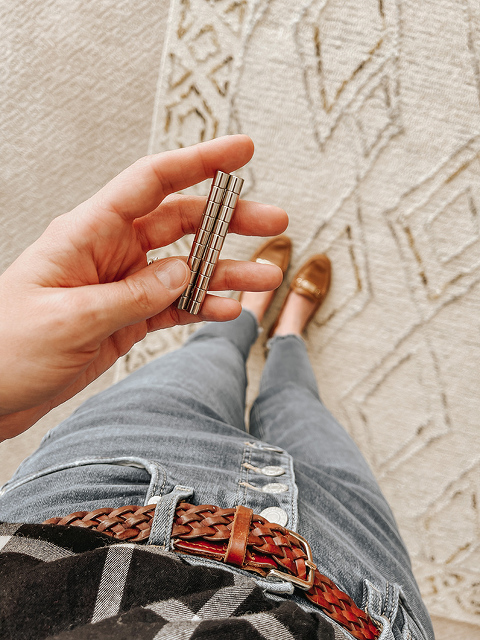 So, this saga all started, of course, with magnets. I'm actually really surprised that I've never tried this décor hack in our home before, and am really grateful to the Apex Magnets team for walking me through the process. We all put our heads together behind the scenes to come up with the right supplies and the perfect magnets to use based on the size and weight of my photographs. Using their advice as my starting point, I ended up ordering a couple sets of these nickel Neodymium magnets. They measure 1/4″ in diameter and 1/4″ thick and boast a pull force of 6.01 pounds, which is the ideal option for securely holding the prints up on the wall in my office.
If you're looking to recreate this project or something similar, and you're unsure what type of magnet to get, no need to stress. Apex Magnets has awesome customer service (I can attest to it!), and they're available anytime to help match you up with the right magnet for your project. Their website has over 450 shapes and sizes with a variety of strengths, and they're super affordable, too. The magnets I used for this project cost just $12 for a set of 20!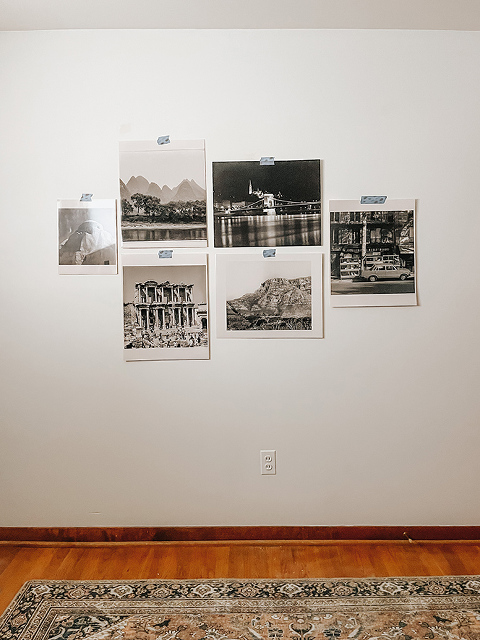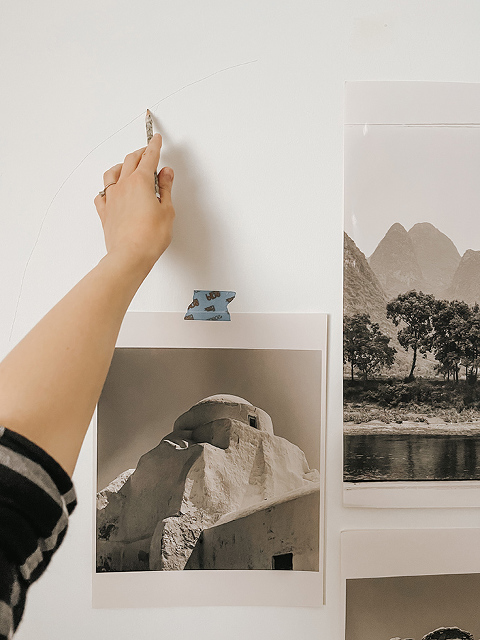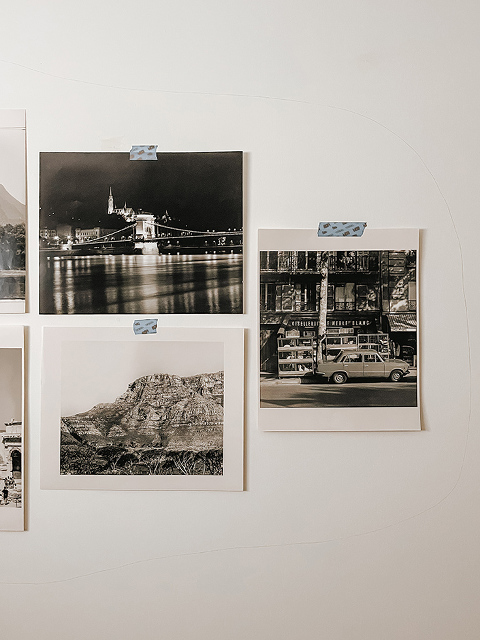 To create the magnetic base for my gallery wall, I started by taping my photographs up on the wall. Once I was happy with the arrangement, I snapped a photo (so I could remember the location and order of the gallery), and then I drew a light pencil outline around the collection. I gave myself an extra 6-8 inches around the art so I had some versatility with arrangement down the road.
Next, I gently took the art off the wall and set it in a pile on my desk as I got down to the painting phase. I used Rustoleum's Magnetic Primer, and it worked great! I thought I could get away with one 30-ounce can, and I did, but just barely. If you're going to go any larger than I did with your gallery wall, order two cans. I was able to get the recommended three coats up on the wall, but, again, just barely. I was really worried that it wasn't going to be strong enough for my project, but (spoiler alert!) it worked out just fine.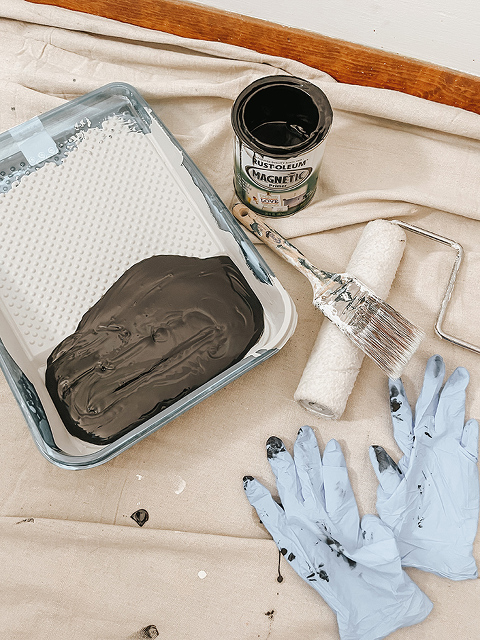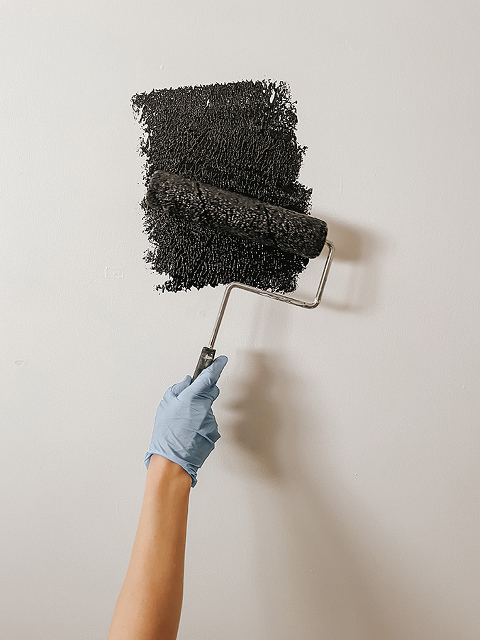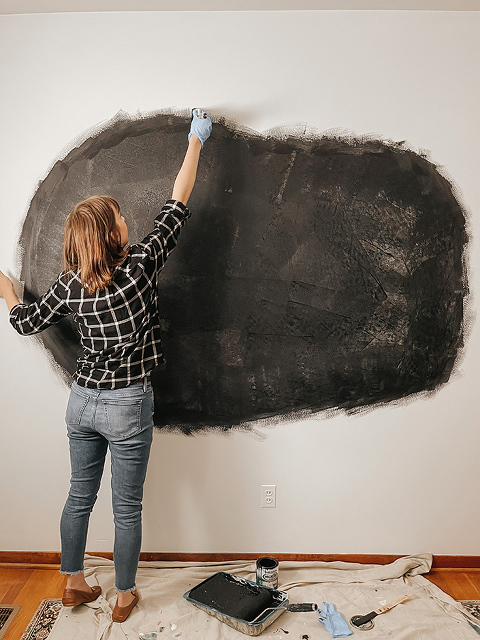 A couple of quick tips if you decide to work with this magnetic primer paint. Always wear gloves when handling the paint because this is really sticky, thick stuff. It took ages for me to get the paint off my hands the one time I forgot to put on a glove. Don't make my mistake—always wear gloves! Also, be prepared to stir for a long time. This paint is really, really thick, and I ended up stirring it for a full 5-10 minutes before even getting started painting.
I waited the recommended four hours after painting on my final fourth coat of magnetic primer, and then went back over it with my topcoat of "High Reflective White" paint from Sherwin Williams. The magnetic paint manufactures explained that you can layer any latex-based paint over top of the black magnetic paint, but to limit the coats you do, otherwise you run the risk of reducing the strength of the magnetic surface underneath. I actually had to paint on five or six coats of the white in order to fully cover the black, but the magnetic property still works just fine today!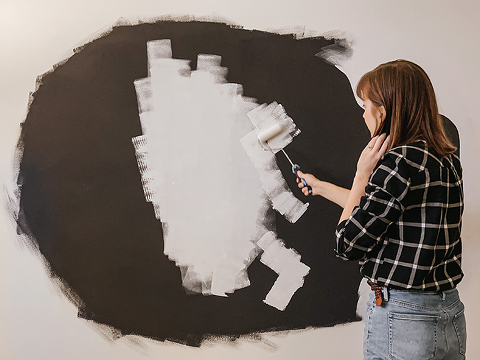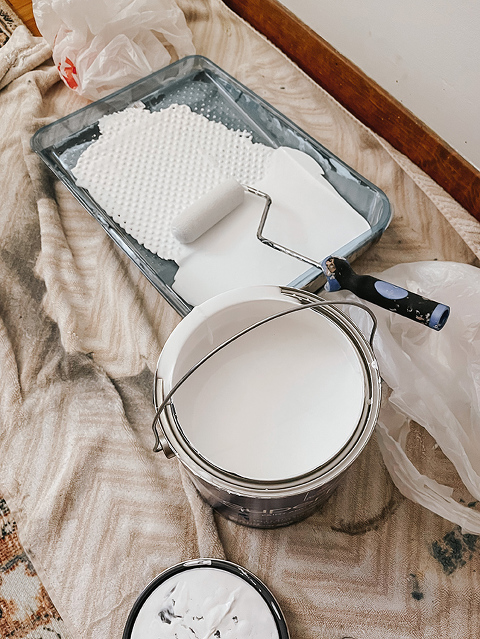 I let my final coat of white paint dry completely, and then I was ready to stick up my art with the rare earth magnets. I was nervous, but it turns out that I didn't need to be, because the magnets snapped to the wall without any trouble. The art has been hung in place for the last two weeks, and they haven't budged an inch. I'm loving the look of the high contrast black and white photos in my office, but am also excited about the idea of switching things up when the mood strikes. I might do a magnetic collage inspiration board in honor of the new year coming up! Since everything's just held in place with magnets, the process of swapping the art will take mere minutes. I love that.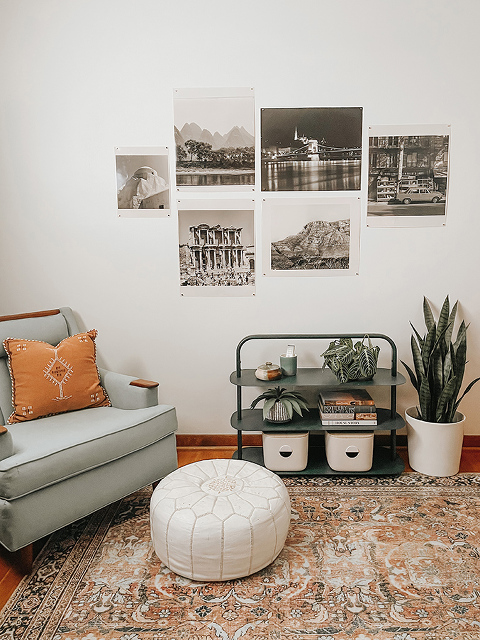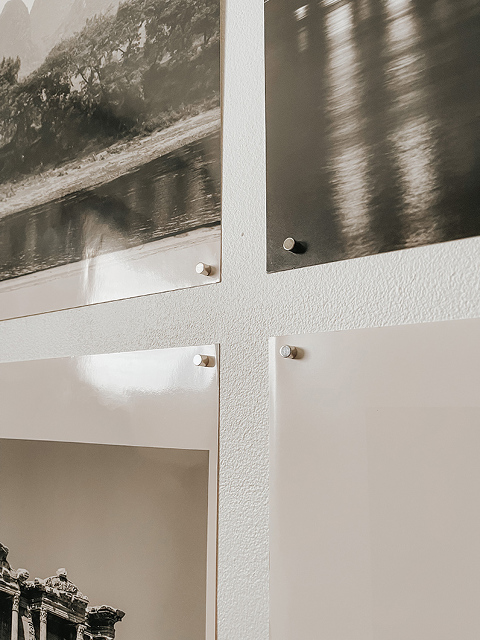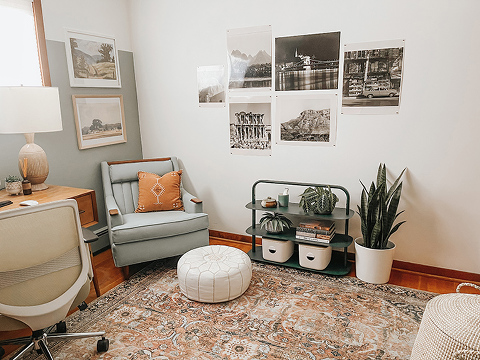 I appreciate that the Apex Magnets team steered me in the direction of these particular magnets. As they explained to me over the phone at the start of this project, the magnet needs to have some kind of dimension so that your fingers can get around the magnet in order to pull it straight away from the art. If it's too small, you might have to slide the magnet to remove it, and that might have scratched my art. I had no idea! This is why it pays to talk to the pros first.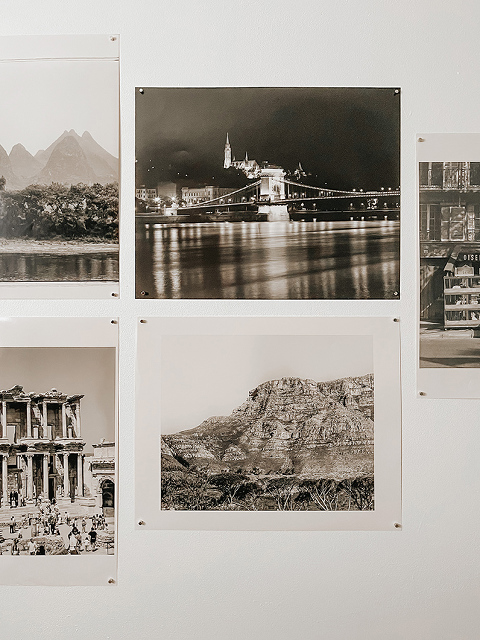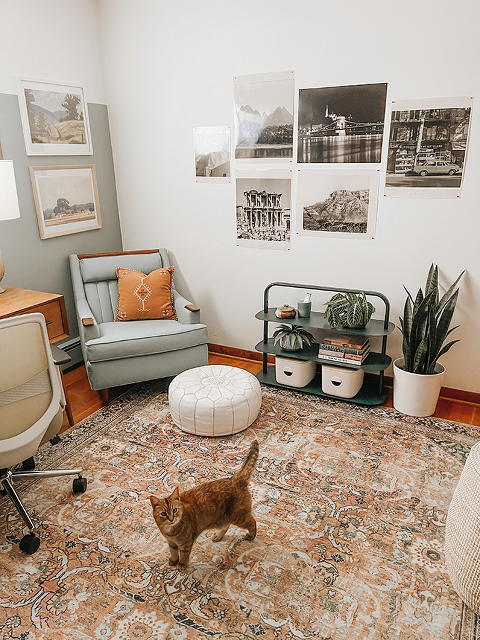 So, what do you think of my new DIY Magnetic Paint Art Gallery Wall? Did you think it was going to work? I'm so pumped that it did. Just for comparison's sake, I tested out the magnetic strength using ordinary old refrigerator magnets, and they didn't stick at all, so you definitely have to use the right type of rare earth magnets for this project if you try it yourself.
Oh, and by the way, if you don't want to mess with magnetic paint and you know exactly where you want to stick the art, just install a washer and screw in the drywall behind the art print in each corner, that way the magnet has some kind of metal to stick to. Which version would you try? Magnetic paint, or the metal-washer-plus-screw method? Let me know in the comments below.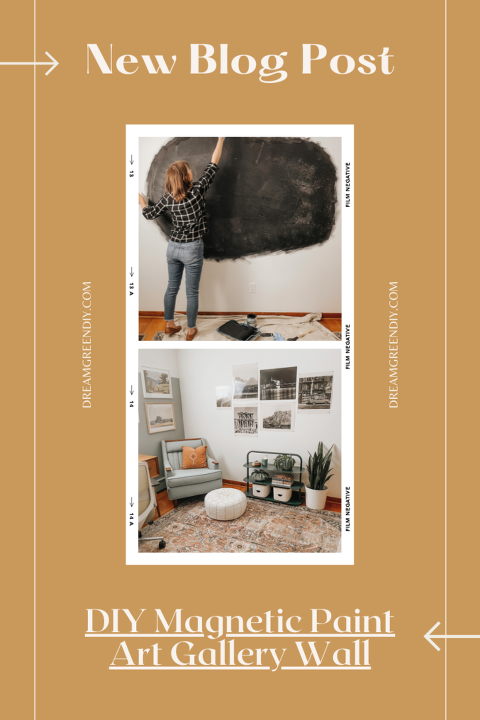 *I earn a small percentage from purchases made using the affiliate links above. Affiliate links are not sponsored. Rest assured that I never recommend products we wouldn't use or don't already love ourselves.