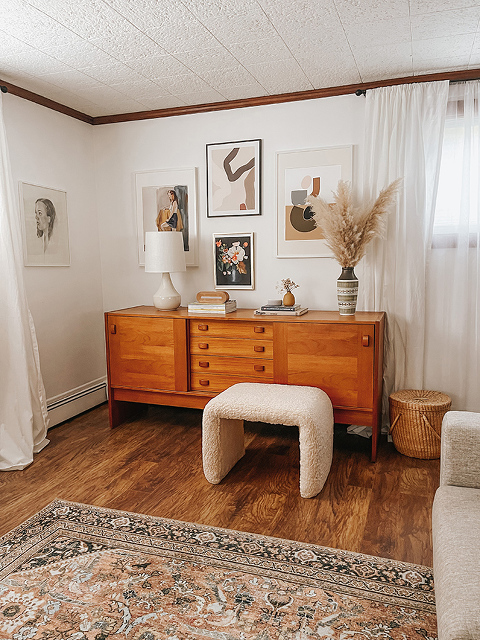 I know we're only 13 days into the new year, but I feel confident enough in claiming that this is my favorite project of 2022! It's just one of those rare moments when a DIY project plan I came up with in my mind ended up translating seamlessly into reality, and I couldn't be more excited to share the full tutorial with all of you.
Ultra plush boucle and shearling textures were all the rage in the interior design world throughout 2021, and I have a feeling that trend is going to continue moving full steam ahead into the new year. There's just something so luxurious and cozy about this high-pile fabric. I can't get enough of it! And that's precisely why I decided to build my very own DIY Boucle-Inspired Bench.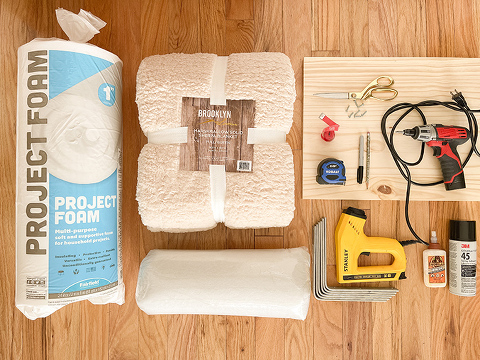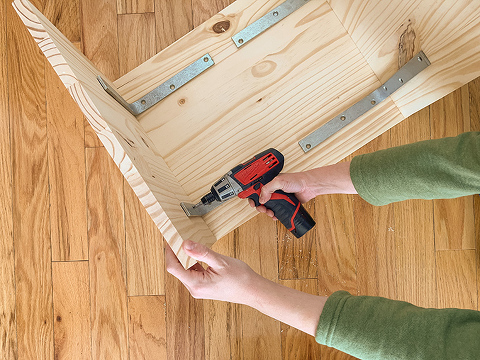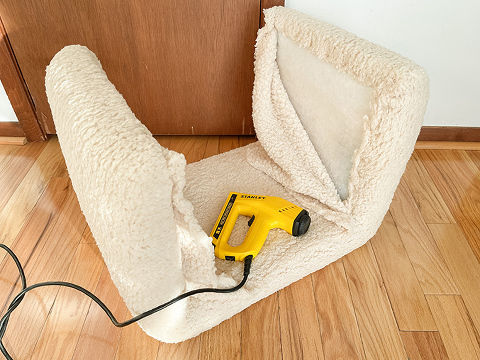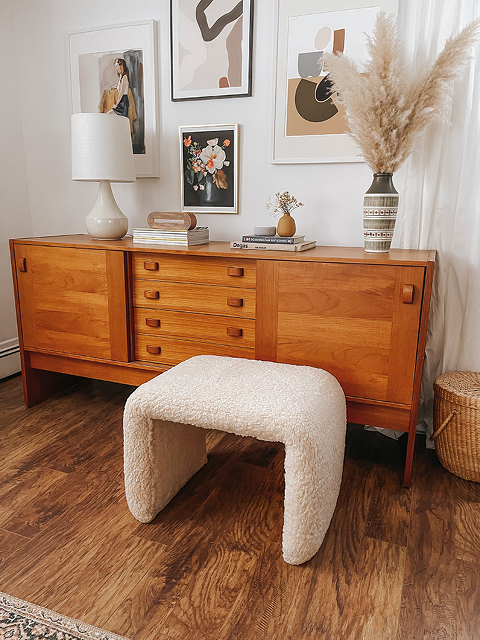 As with most furniture builds, I was a little intimidated going into this project. Could I really pull it off using one piece of wood from the hardware store and a sherpa-texture blanket? Of course, there was a bit more to it than those two things (as you'll see in the tutorial I wrote for Hunker), but this cozy minimalist bench essentially started from nothing more than an armload of boring DIY supplies. If I can do it, you can do it. Trust me! Especially since my wrist issues are continuing to slow my building abilities way, way down. See the full tutorial this way, but before you go, let me know in the comments here about the types of projects you plan to prioritize in the new year.
Psssst…If you don't want to DIY it, buy a similar ready-made version here!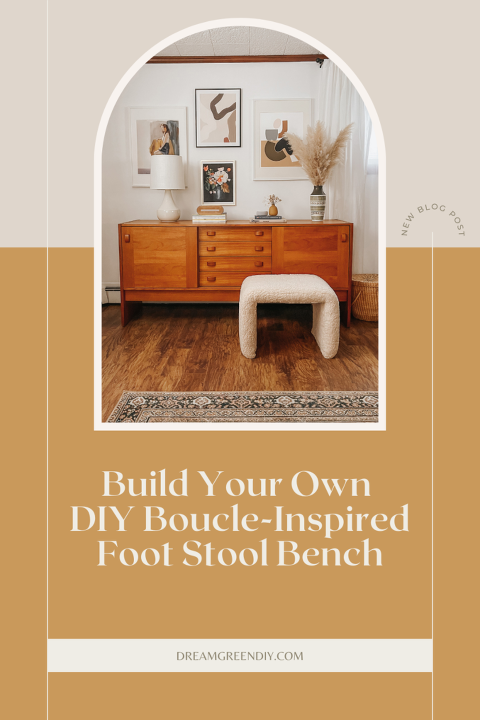 *I earn a small percentage from purchases made using the affiliate links above. Affiliate links are not sponsored. Rest assured that I never recommend products we wouldn't use or don't already love ourselves.