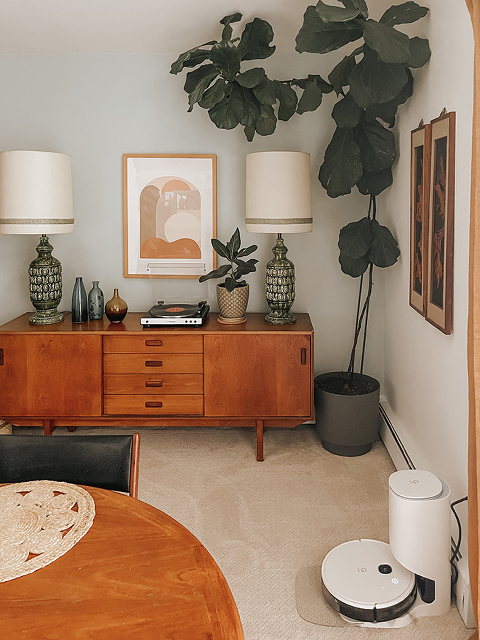 *Today's post was made possible by yeedi, and features gifted product for the purposes of a candid review. All opinions are my own.
If you're new around here, you might not know that I'm positively obsessed with cleaning. Ever since I was a little kid, I've been kind of fanatic about living in a neat and tidy space. I remember my childhood best friend's mom actually paying me in new toys when I offered to organize and straighten their giant playroom one summer afternoon. It's just something I've always really enjoyed! That said, I do have my limits, and it all comes down to vacuuming. I hate doing it.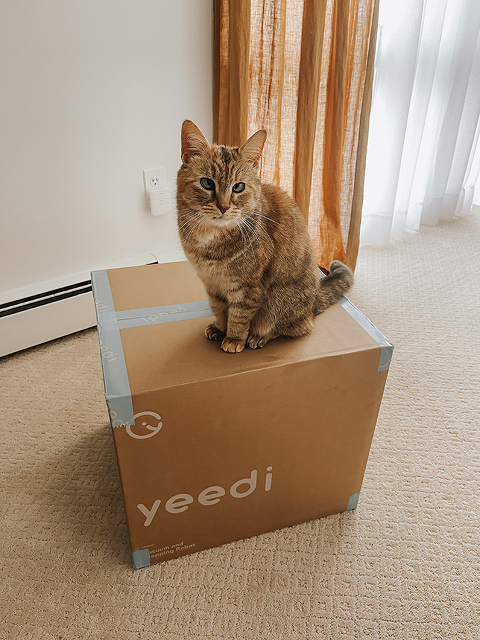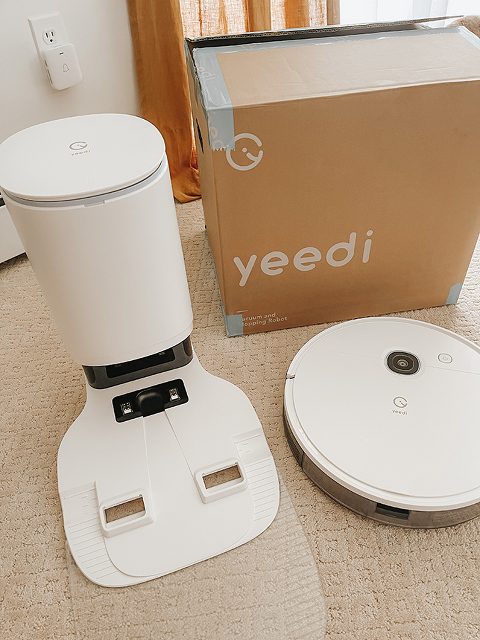 I think it has to do with my hearing sensitivity (I get immediately anxious when faced with loud noises) but I also get really frustrated with annoying cords and the repetitive parts of vacuuming. John is pretty much the sole vacuumer in our family, which I'm so grateful for, but now we have a new "person" to do our dirty work: our yeedi Vac Station Robot Vacuum and Mop.
I teamed up with the brand on a sponsored Instagram post last month, and even though a blog post wasn't part of our contract or the campaign at large, I decided to go ahead and write up my full review in post format because I wanted to make sure I gave you guys a chance to hear my entire review. In other words, I wanted a whole blog post to gush about it!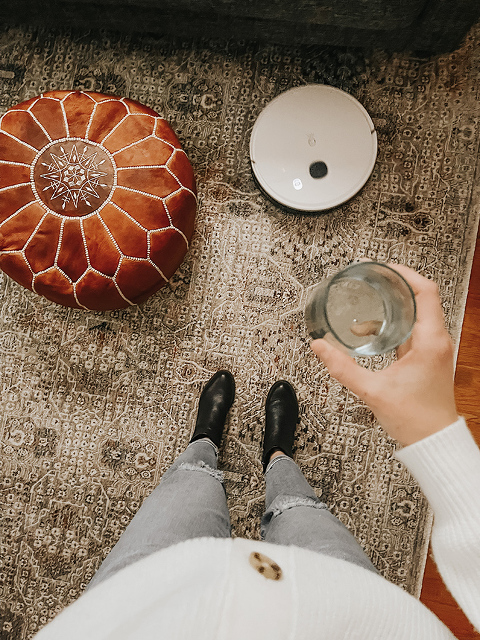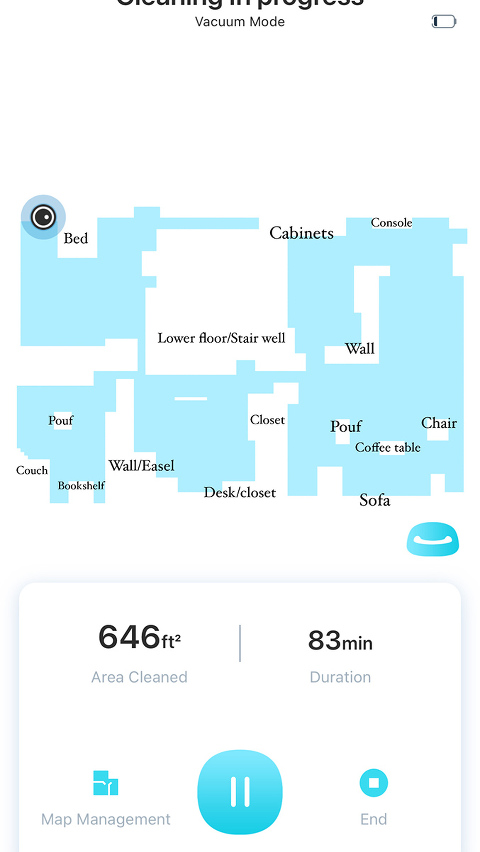 Before the brand had reached out to me, the thought of getting a robot vacuum hadn't crossed my mind. Oh, sure, I thought they were super cool whenever I heard about them or saw people online who had them, but for some reason it never occurred to me that we should get one for our house. Now that I think about it, though, it makes so much sense for us. I hate vacuuming, I hate loud noise, and I'm a solopreneur who barely has enough hours in the day to get work done, let alone spend time vacuuming! It should have been a no-brainer for us to make this kind of investment. Maybe you feel the same way about your situation.
Anyway, I genuinely love our new yeedi Vac Station Robot Vacuum. It's much quieter than any other vacuum we've ever had, but it's still very powerful and gets the job done. It was very easy to set up the physical parts of the vacuum and its station, and it was even easier to get the app set up. The first time you power up the vacuum, it takes time to create a custom map of your home, logging the square footage and obstructions, like walls, furniture, appliances, etc. I included a graphic above to show you what all of the white negative space represents in the map our yeedi created. You can actually see exactly where all of our individual pieces of furniture and walls are—kinda cool!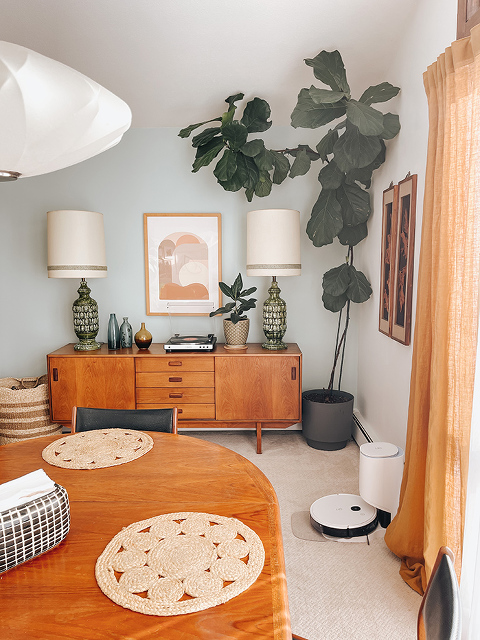 After it does a thorough pass of your home, it automatically heads back to its station where it empties its dust container into a concealed bag. I haven't tested out the mopping function yet, but I have all the confidence in the world that it will be a really pleasant experience. I'll be sure to update this post if it's not, though.
There have only been a couple of occasions when the vacuum got tied up in cords or lost (I think I must have moved something out of place based on its internal map), but it was a very easy fix both times—I just picked him up and put him back where he needed to go. It's very lightweight, so that wasn't any trouble at all. The app alerts you if the vacuum needs help, by the way, so you don't need to hover nearby in case of a hang-up.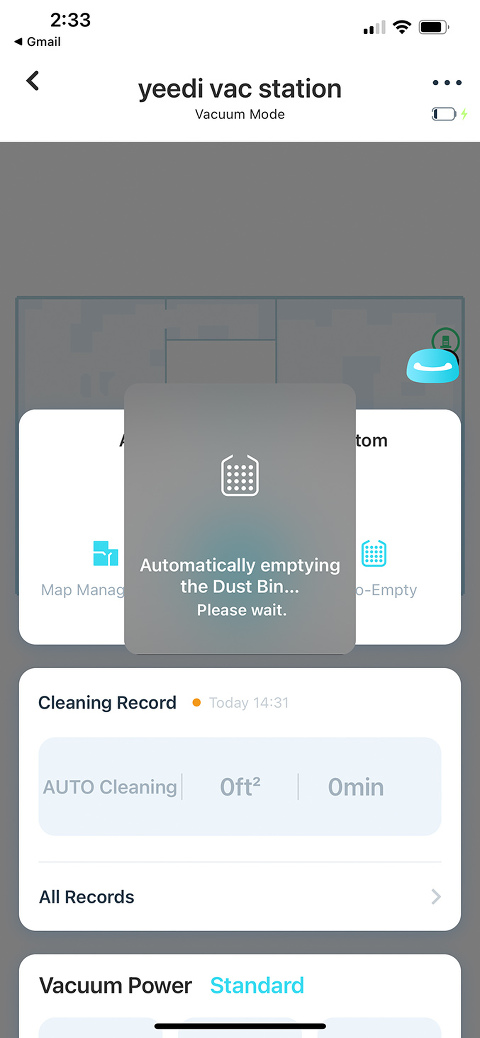 All in all, I couldn't recommend this little robot cleaner more. I'm able to vacuum the entire main floor of our house while working (or while sipping a glass of much-deserved wine with my feet up on the coffee table), and it causes very little distraction to our lives or senses.
Let me know in the comments if you have any questions. Do you have a robot vacuum? My sister and her boyfriend just recently added a robot vacuum to their house, too (they are a 3-pet family as well), and I know they're loving the cleaning upgrade. Big thumbs up all around!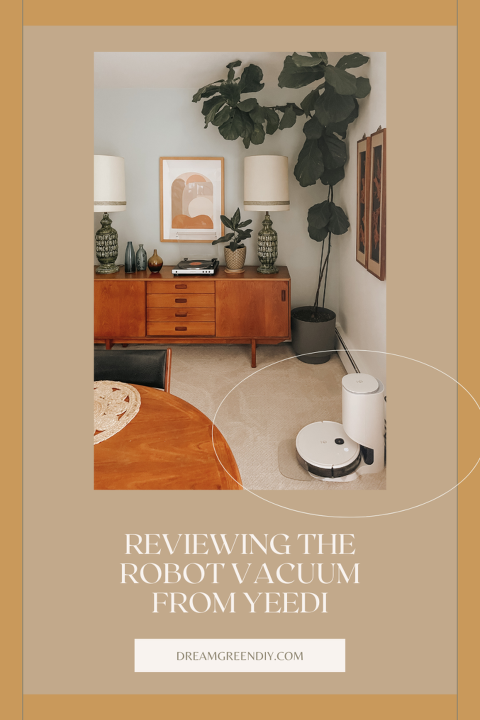 *I earn a small percentage from purchases made using the affiliate links above. Affiliate links are not sponsored. Rest assured that I never recommend products we wouldn't use or don't already love ourselves.