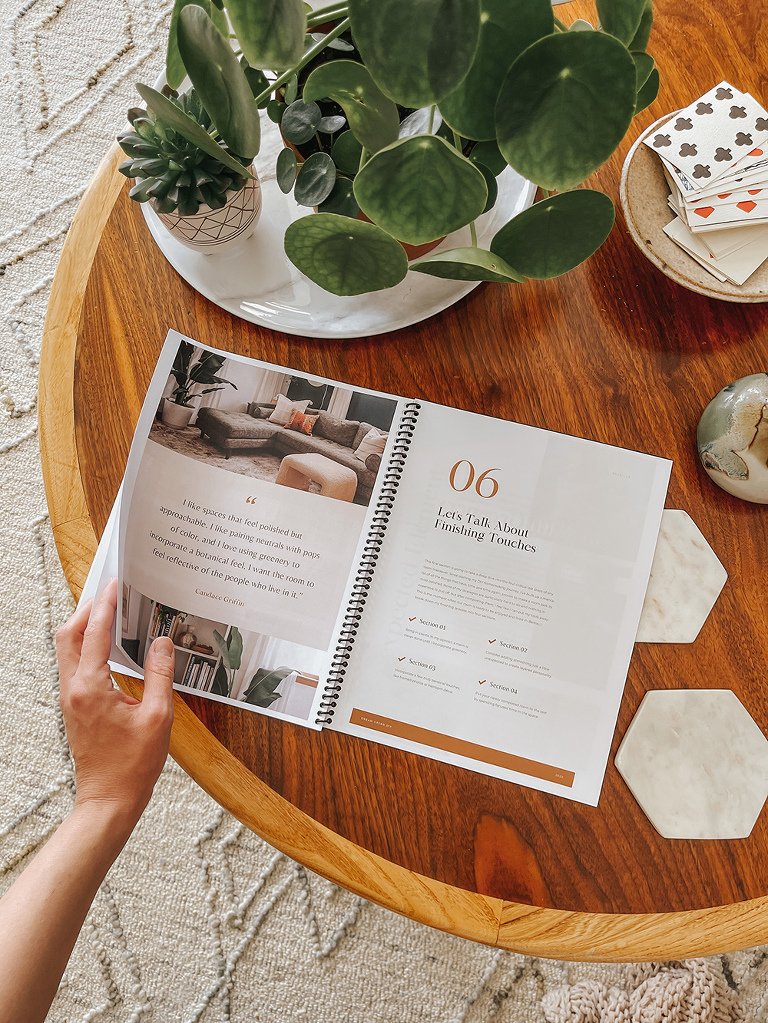 And just like that…my debut home décor ebook is set to launch next week! This passion project of mine has physically been in the works for more than six months now, but it has been a dream of mine to write a book for years and years. I'm so thrilled (and can hardly believe I'm able) to announce that the book will be available for purchase next Thursday. Today's post offers a big sneak peek of the book, including its cover design, plus a breakdown of what you'll find in the 60-page guide. Keep scrolling to get a taste of what's to come.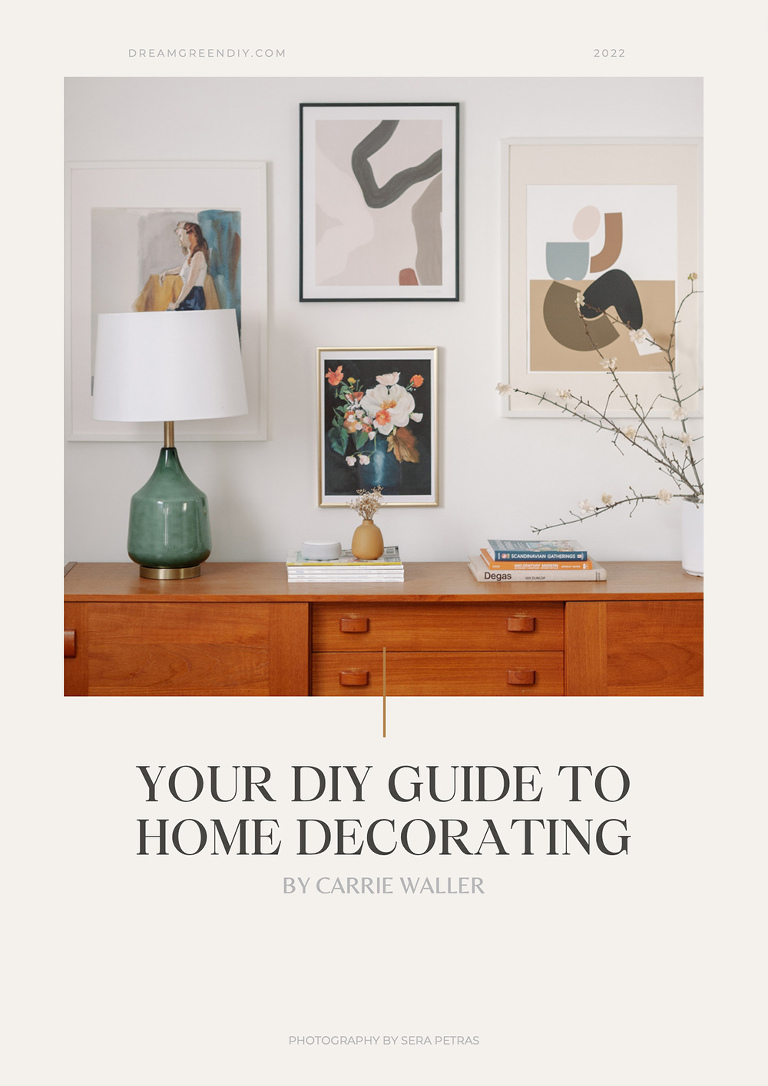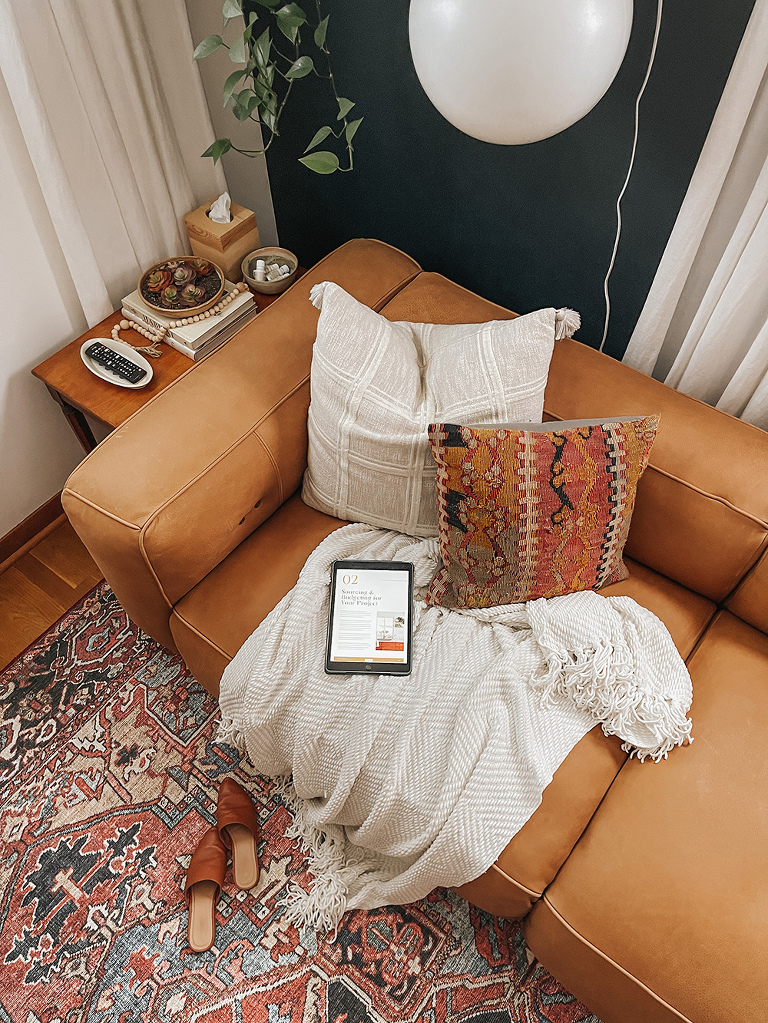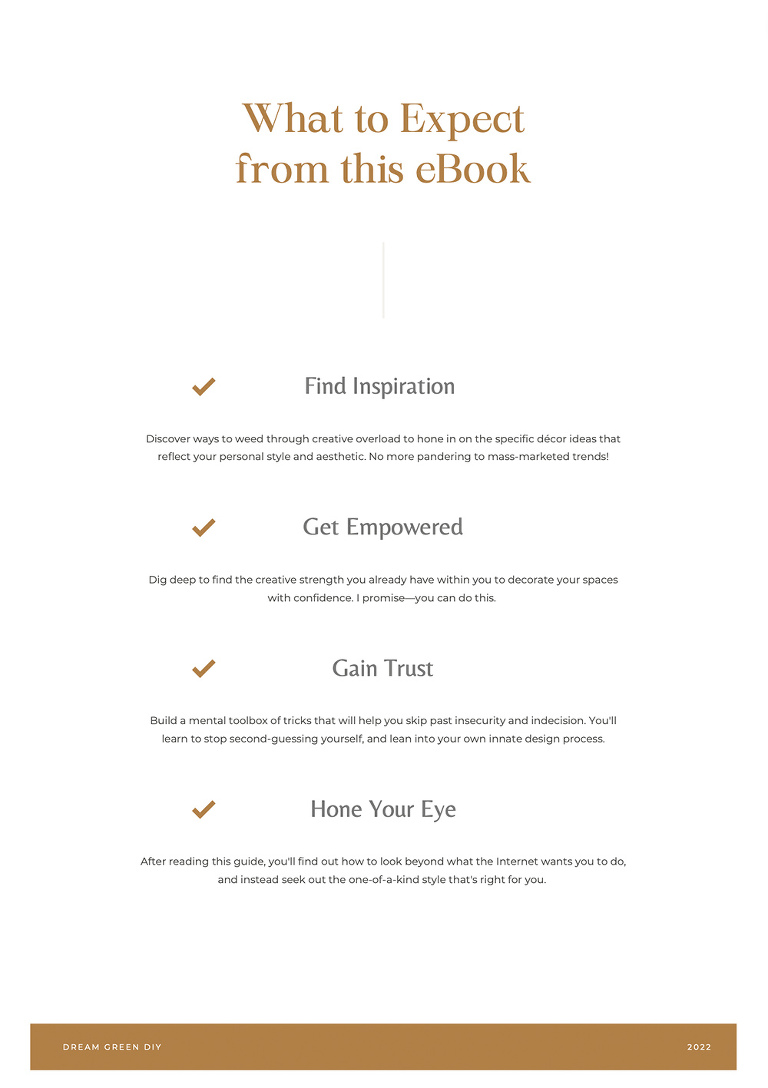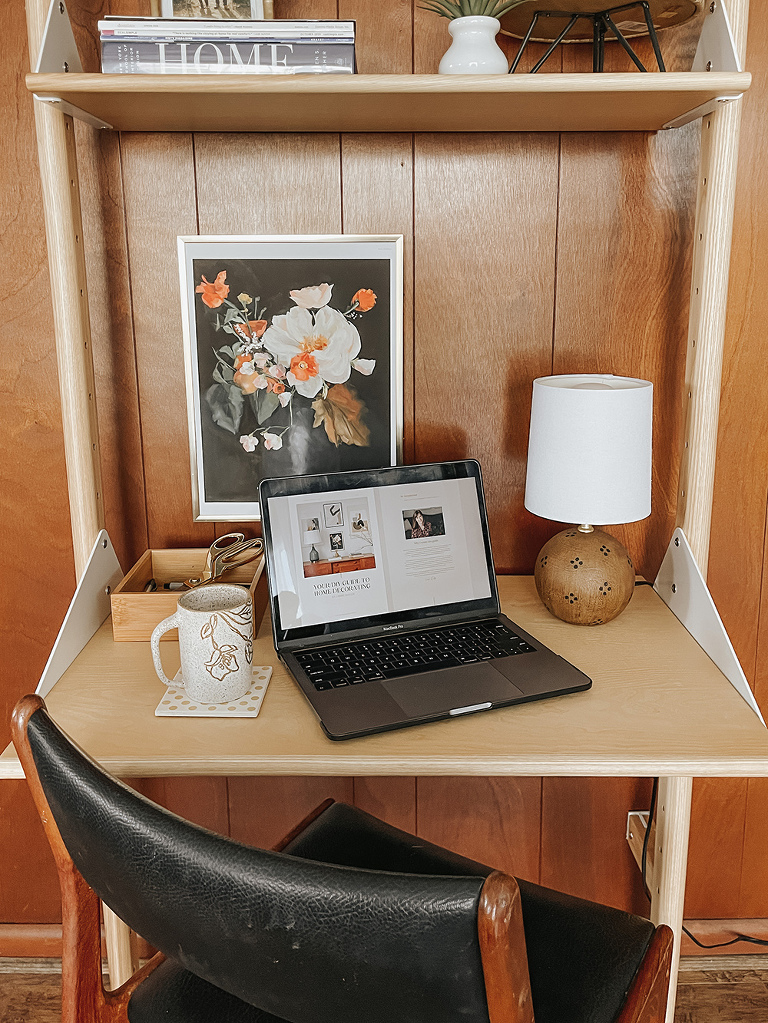 As with anything I share here on the blog or my social media channels, my goal has always been to show you that you can do creative things on your own. I'm here to cheer you on in whatever handmade crafts or home projects you choose to tackle, and Your DIY Guide To Home Decorating is my chance to take that pep talk one major step forward. All 60 pages are filled with easy tips for you to follow when planning and executing your home makeover, and you'll also hear about my own processes so you can get inside my head a little bit. I truly feel like the best way to learn how to execute good décor is to learn from each other, so I'm sharing all of my secrets with you in this book.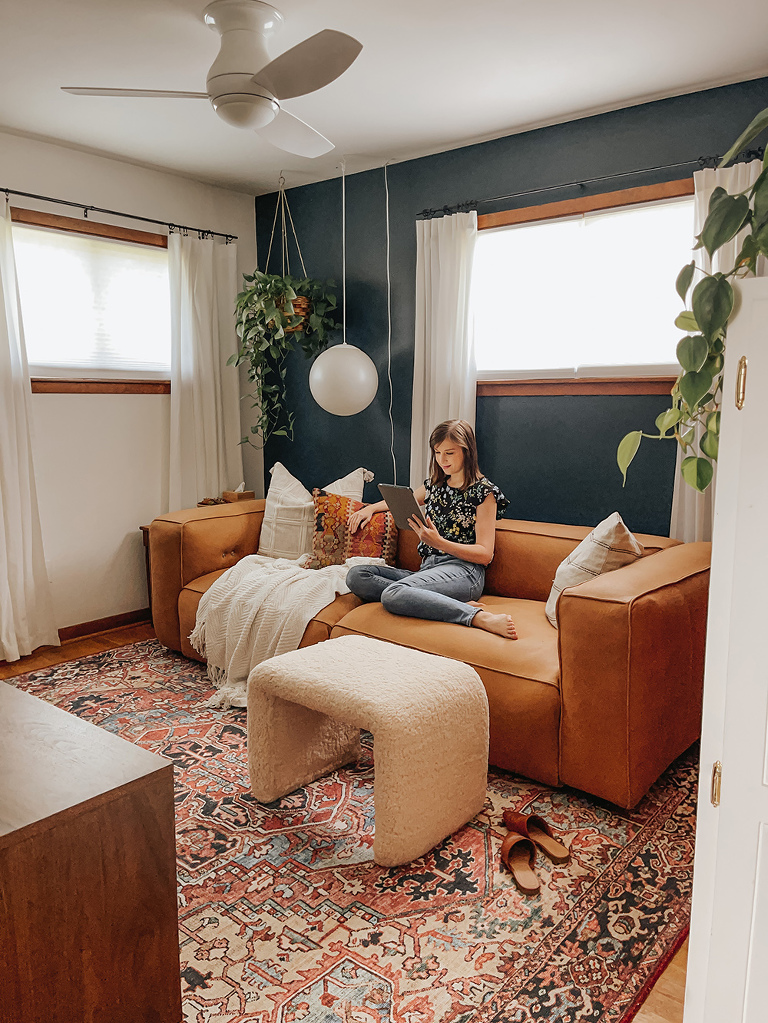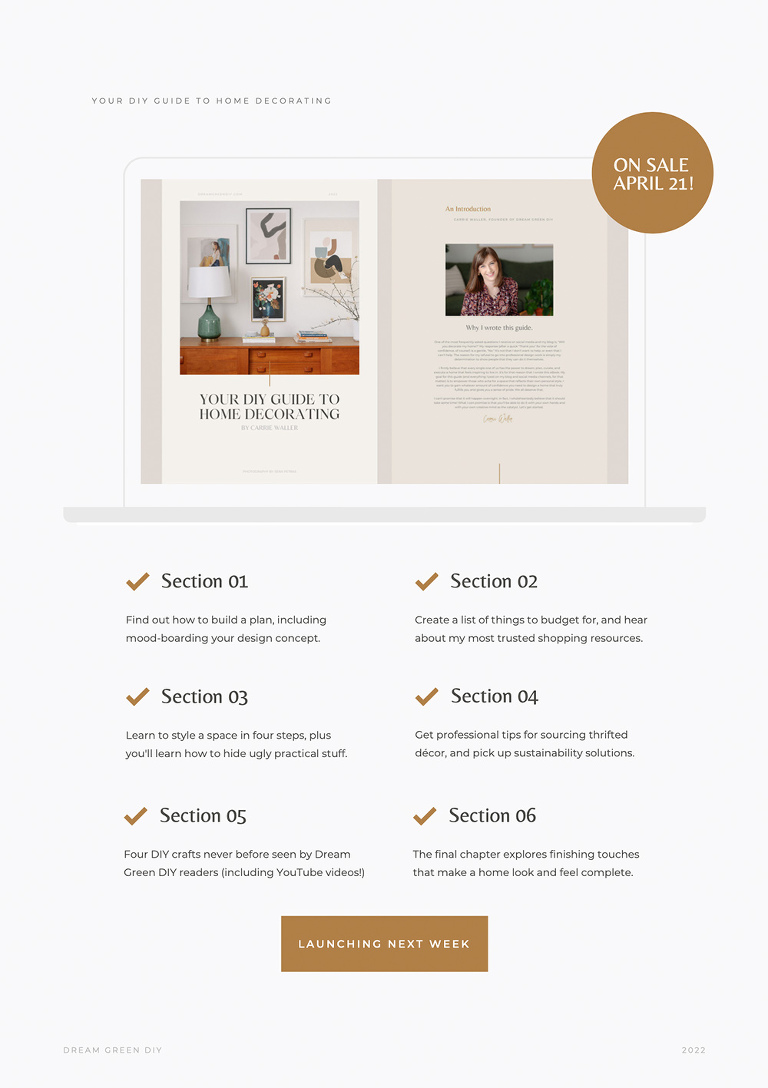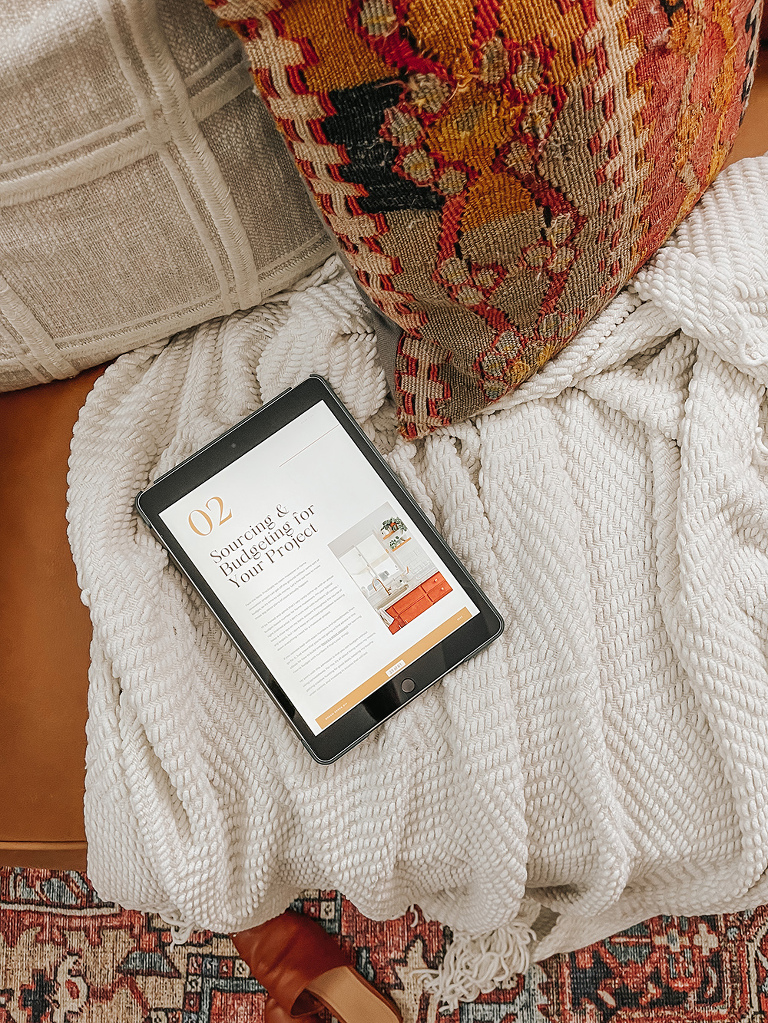 Your DIY Guide To Home Decorating will officially be available for purchase next Thursday, April 21, so keep an eye out here on the blog for a link to the shop page (or, better yet, sign up to receive blog posts by email using the link on my sidebar, and then you'll get the book link sent straight to your inbox!). I'll also be sharing an exclusive 25% off discount code for blog readers. Thanks for supporting me throughout this whole process, and I can't wait for you to finally get your hands on the book next week!