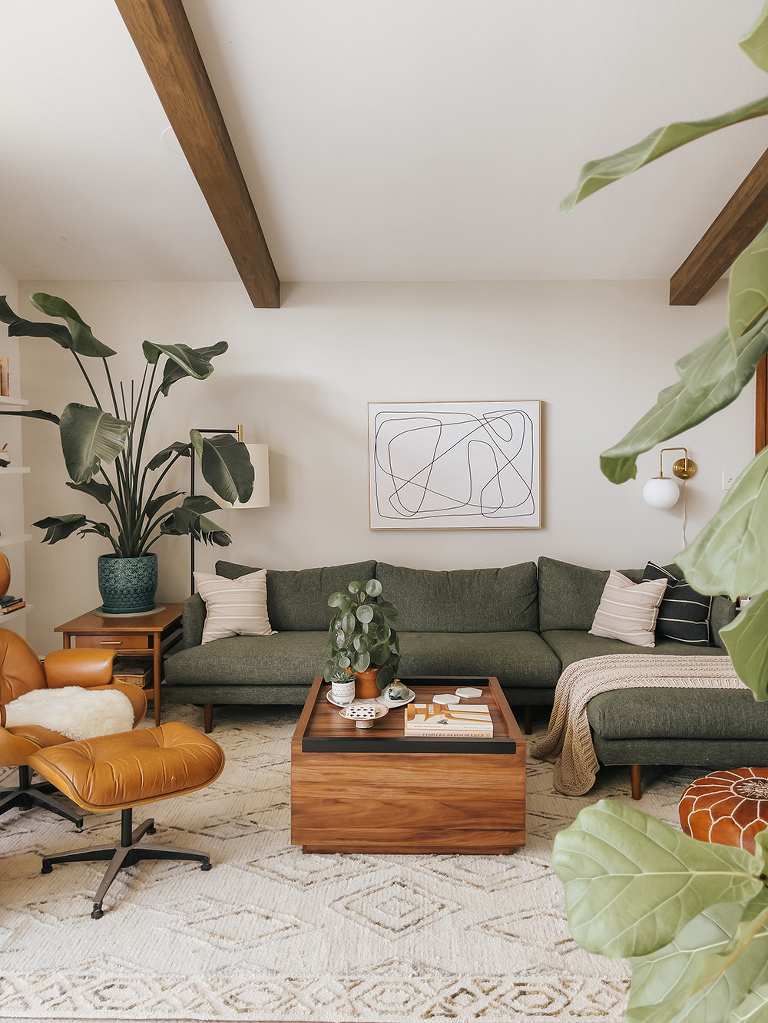 *This post was made possible by the generous support of Sauder, and features gifted product for testing purposes. All opinions are my own.
I was recently hired to photograph a few pieces of furniture from Sauder, and wanted to find a way to showcase the images here on my blog, which is how today's post came to be! I thought I'd share a few of my favorite images from the collection, but also offer some helpful inspiration to those of you who are looking for decorating guidance. First up in this mini series: learning how to style a square coffee table, demonstrated on Sauder's Modern Square Coffee Table in Blaze Acacia.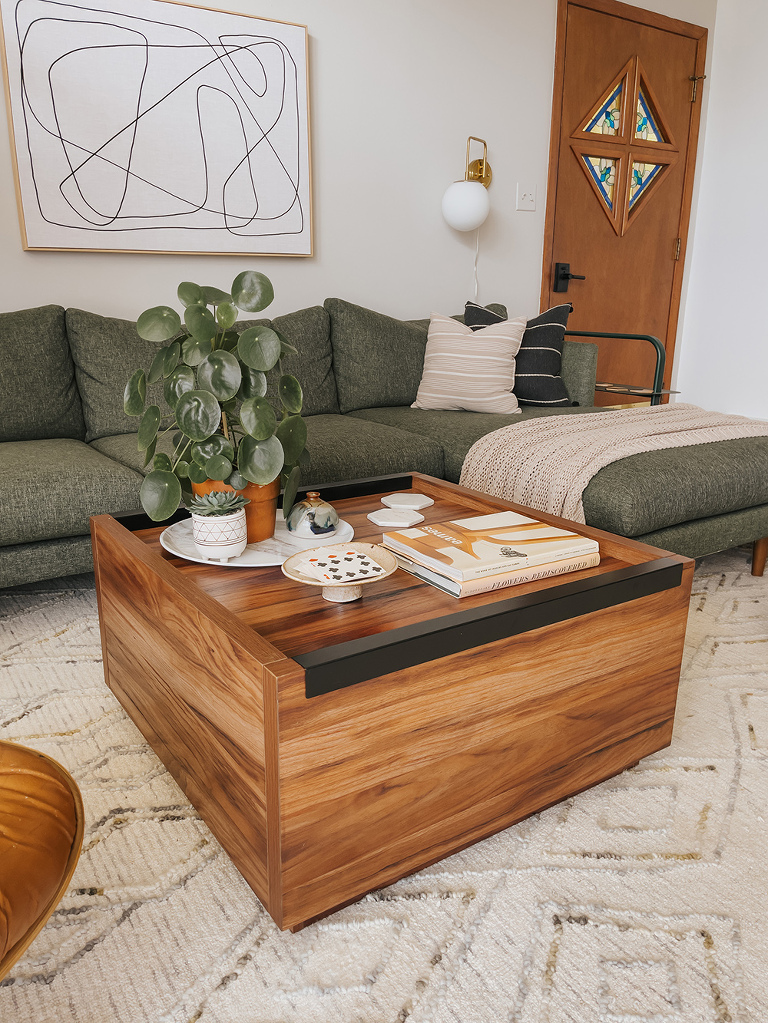 I'm the first to admit that coffee table styling took me a long time to master. It's one of those surfaces that is actually a lot harder to get organized than you might think! Too many items and it looks cluttered, but if you use too few pieces it ends up looking like you just moved in and haven't finished unpacking. Neither look is a good one. The key is to use just enough items to make the tabletop look inviting without overwhelming the space you have available to you.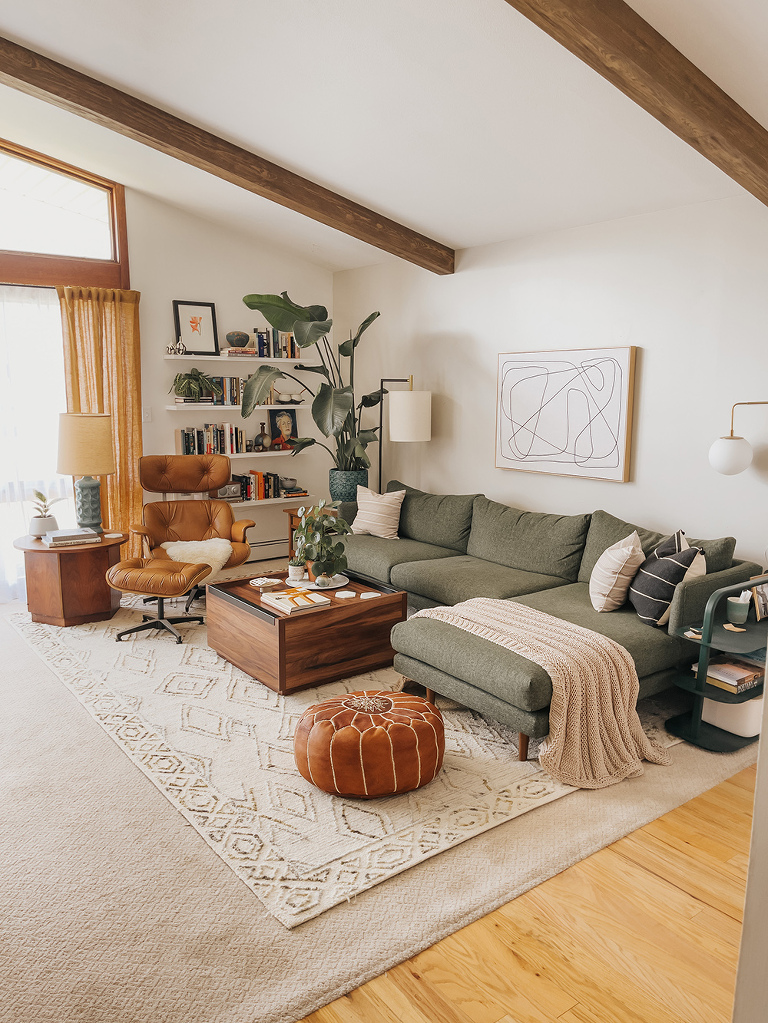 As with any type of styling, I like to work in groupings. I create small collections of items, usually just two or three pieces, and then section them apart from one another to create a feeling of order rather than chaos. For a square coffee table, I always arrange four small groupings to be spaced out across all four corners.
Here, my four groupings include a medium-sized tray to corral a pair of plants and a vase, then a small ceramic vessel filled with playing cards, followed by a short stack of books, and, finally, two marble coasters. I really feel passionately about including accents in my styling that actually serve a purpose. For example, the books are ones I'll actually flip through and read, the cards will be played with by my family and me, and the coasters are obviously handy when sipping something on the couch.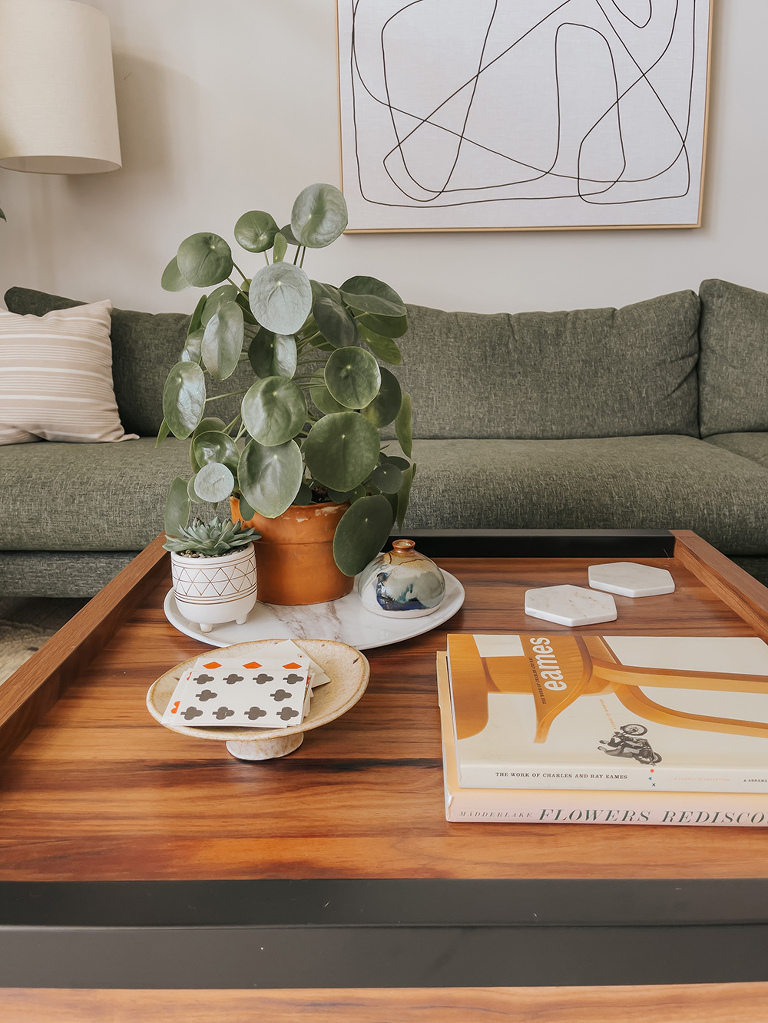 The only slightly superfluous items are the two plants and vintage ceramic vase, but I'm okay with those being more for looks than anything else because they do, at least, serve the visual purpose of adding height to the arrangement and incorporating some nice, rich color. If you notice, the rest of the items on the coffee table (the vessel of playing cards, coasters, and books) are all done in a more neutral palette, whereas the plants add a pop of color. If everything in the arrangement had been low in height, it wouldn't have felt quite as energizing and organic. If your coffee table styling looks a little flat to you (literally!), then try incorporating a tall leafy plant, like my Pilea, or a sculptural decorative object.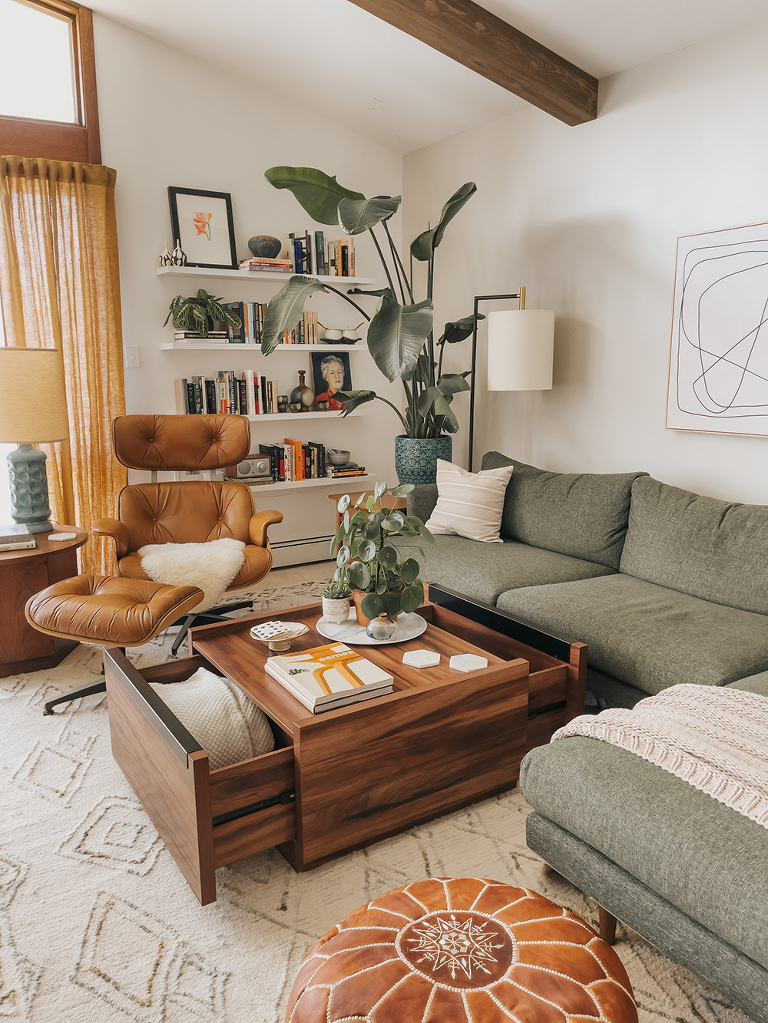 I hope that helps give you a bit of inspiration when it comes to styling your living space. The tips I mentioned work well for any shape of coffee table, of course. One quick note, though: If you have a rectangular table, try creating three separate groups all in a row rather than four in square formation, otherwise, it might look cluttered. I'll be back with more advice specific to a rectangular coffee table next month, so keep an eye out for that.
Big thanks to Sauder for giving me the excuse to chat about my favorite topic (styling)! Here's a link again to the square coffee table seen in today's post. Aren't those two drawers pictured above so handy? We love it.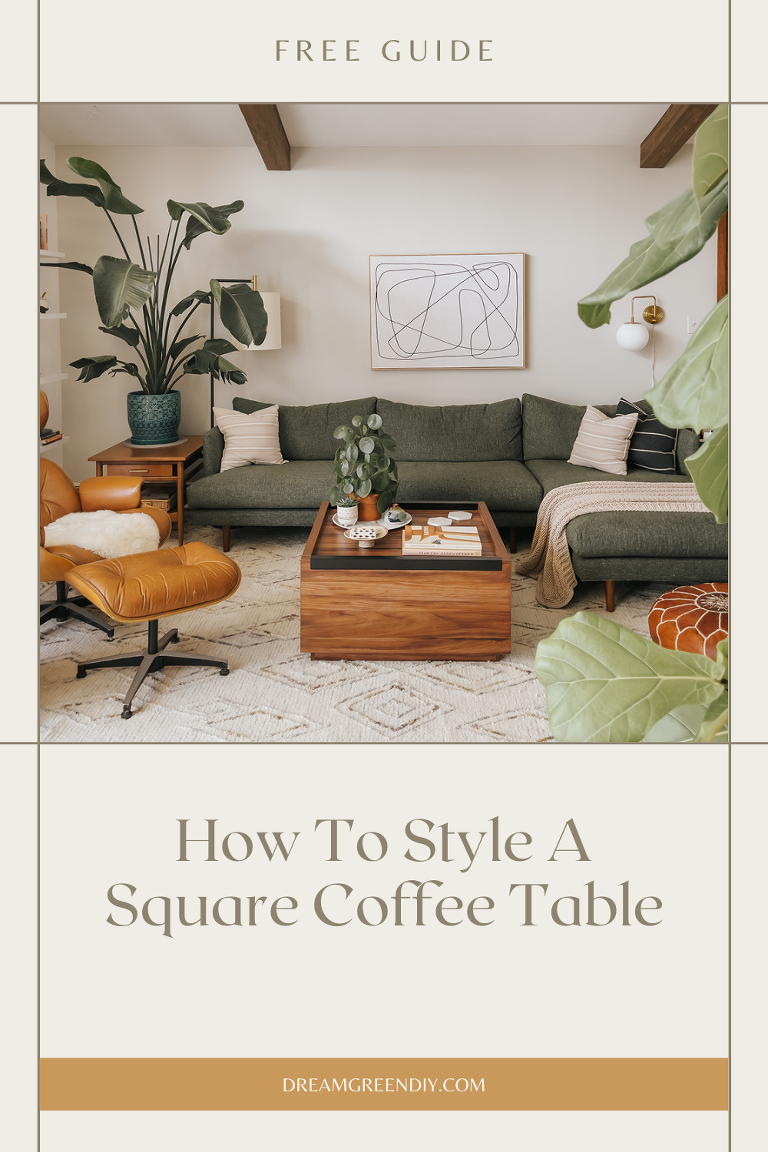 *I earn a small percentage from purchases made using the affiliate links above. Affiliate links are not sponsored. Rest assured that I never recommend products we wouldn't use or don't already love ourselves.