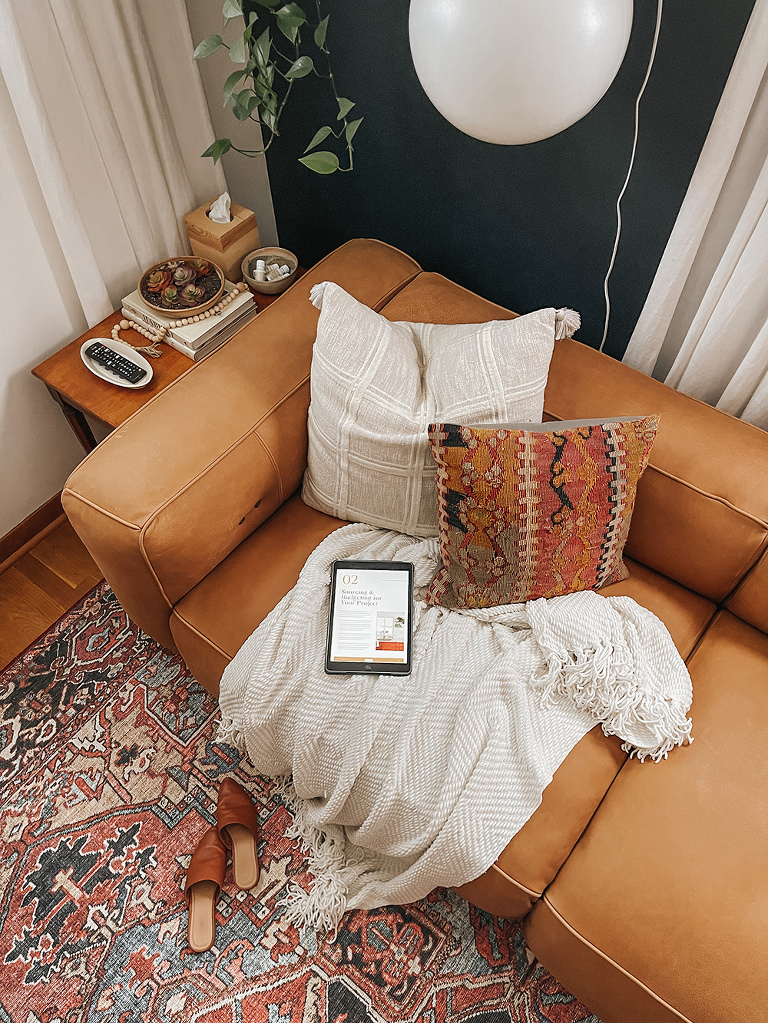 It's not all that often that I get to enjoy downtime. Seems like we're always on the move with house projects, work, running errands, or (my favorite activity) spending time at nearby wineries. If I do find myself at home with nothing on my agenda, I'll likely end up reading because it's my favorite way to get inspired and escape my everyday routine. I typically reach for novels whenever I sit down to read, but interior design books are another thing I love to lose myself in. Keep scrolling for the four interior design books I find myself reaching for over and over, plus the new digital design book I wrote and released earlier this year.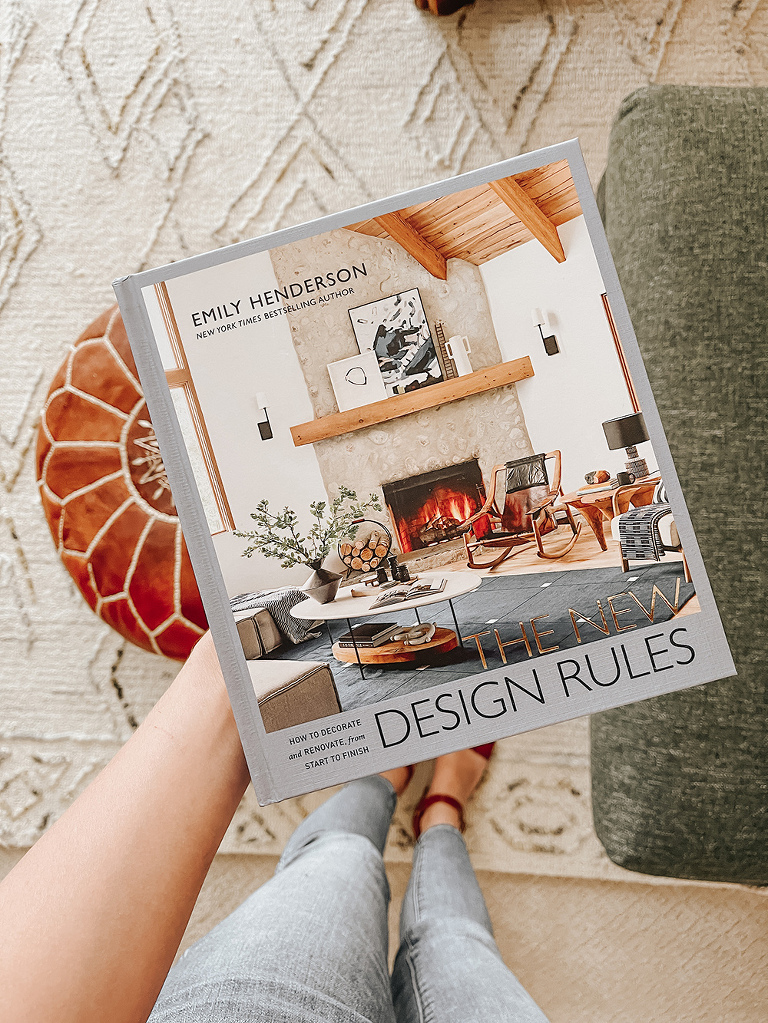 The New Design Rules
When I found out that Emily Henderson's new book had been released this past May, I went straight to Target to grab a copy. Her designs have influenced me more than anyone else's have (at least back when she was into mid-century décor), so I knew The New Design Rules was going to be an instant hit—and it was!
This book is full of beautiful color photos, plus all of Emily's real-world advice for renovating and decorating any home. It's laid out in a logical step-by-step format, and goes into very minute detail about things like picking windows and doors, sustainable renovation concepts, different paint sheens, proper clearance measurements in a bathroom, and so much more. By the way, Emily's first book, Styled, is another favorite interior design book of mine.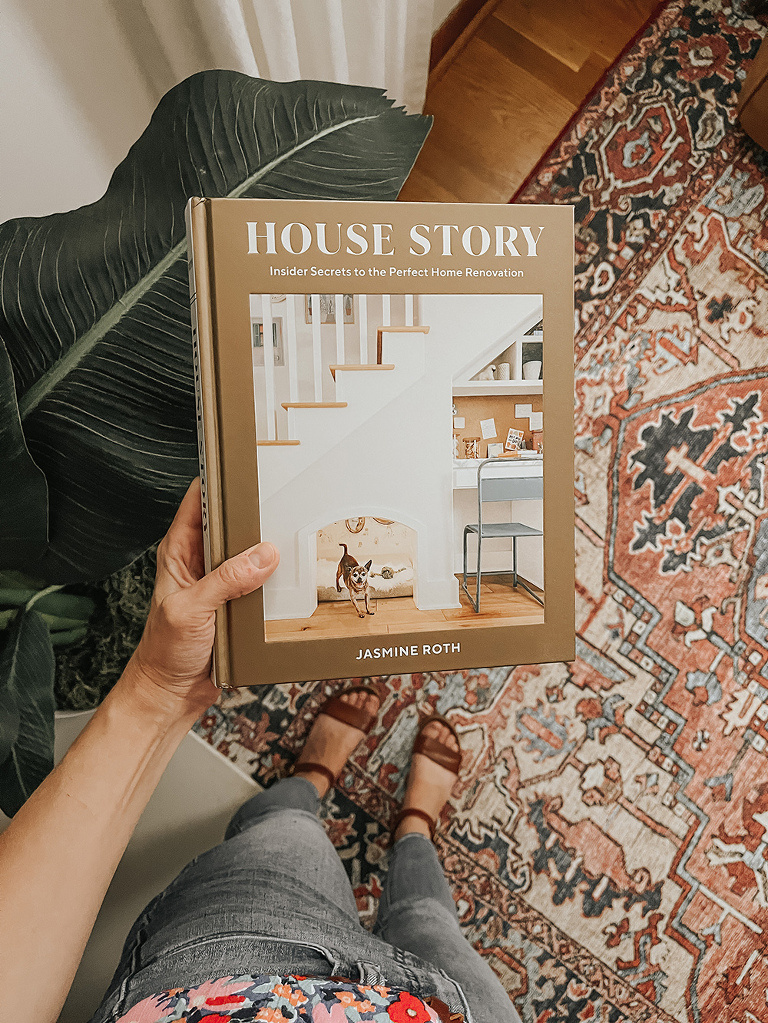 House Story
If you haven't binged Jasmine Roth's HGTV shows, what have you been doing with your life?! I'm kidding, of course, but her shows really are so fun to watch and offer plenty of home décor inspiration, too. I had a chance to review her new book House Story last fall, and actually read it from cover to cover.
Like Emily's book, it's laid out in a very organized format that takes you from your logical first project (curb appeal renovations) to what's likely to be your last (those final personal touches). Jasmine also goes into the concept of creating a whole "house story" that encapsulates your own personal style and aesthetic. This is explained first thing so you have clear direction throughout the process of picking finishes for your home. I love how this book flows, and the beautiful interior photography is so motivating to look back through, even after you finish reading the book itself.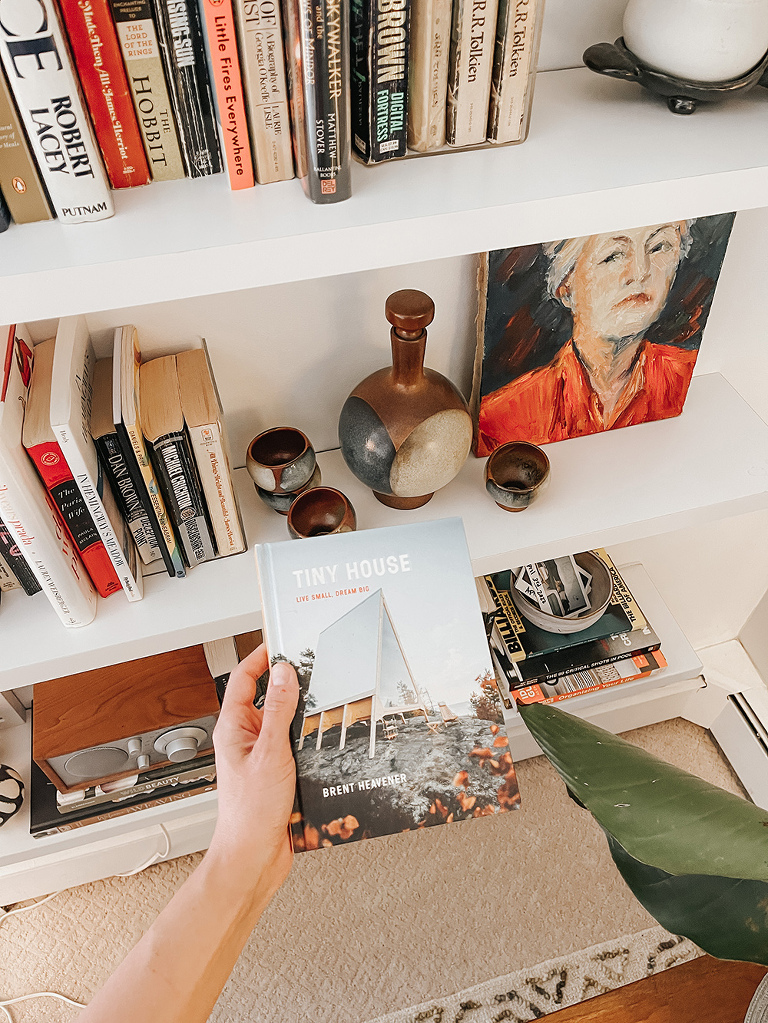 Tiny House
Speaking of interior design photography, Tiny House by Brent Heavener might just have my favorite collection. You can probably tell from the photo above that it's a small book (maybe to match the theme of its content!). This book is roughly only 5 inches wide and 7 inches tall, making it an easy addition to your bookcase.
I would actually call it more of a picture book than something you sit down and read, although there are plenty of captions to skim that explain key details of each featured tiny house. John and I like to lounge on the couch and flip through this book together, pointing out elements of certain spaces that we like most and want to try in our own retro ranch. If small space design is of interest to you, I would highly recommend this book.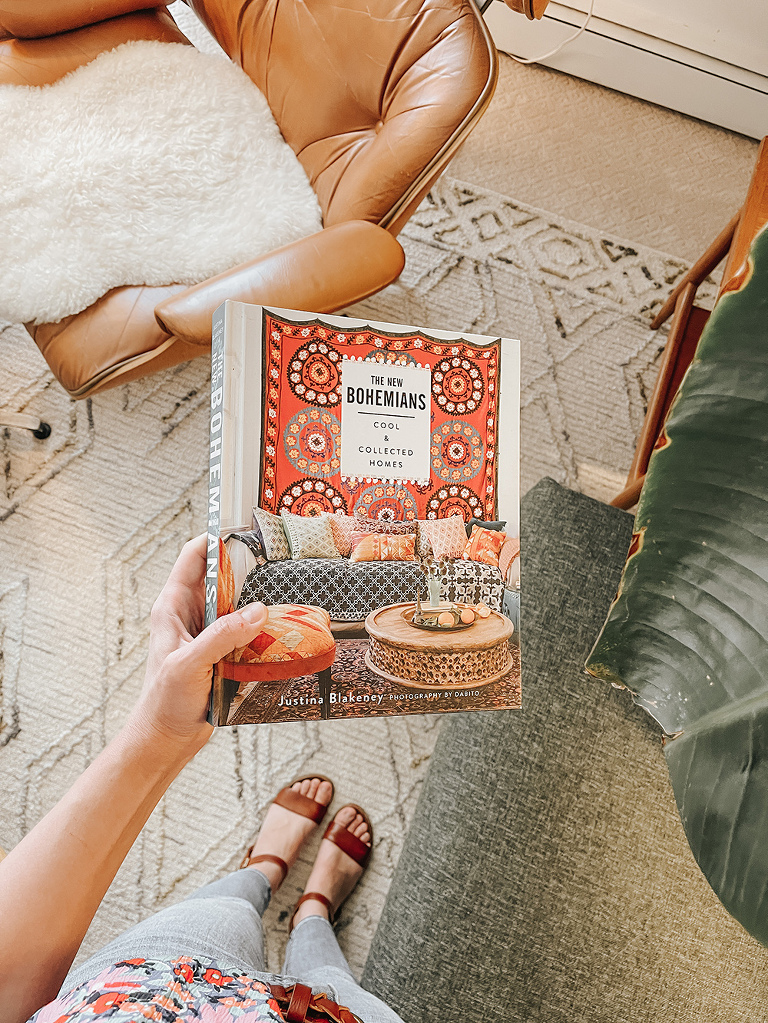 The New Bohemians
Now, if you're looking for an interior design book that reads like a story, I would suggest adding The New Bohemians by Justina Blakeney to your shelf. It features photos from 20 different homes and includes personal details from the homeowners themselves about their spaces and why they decorated them the way they did. There's something really charming about hearing the motivations behind these super unique boho home designs, and it left me feeling a sense of pride for the collection that we've built up over the years. The large color photos and detail shots of woven tapestries, vintage art, random curiosities, and plants made me want to go to the thrift store immediately!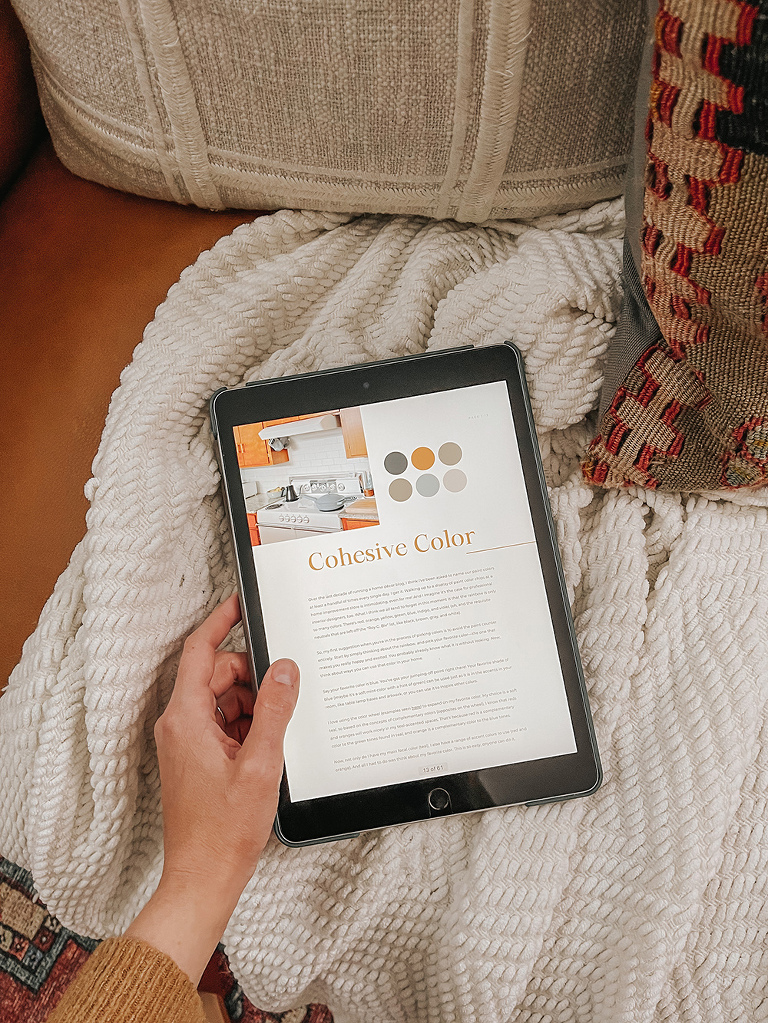 Your DIY Guide To Home Decorating
I can't talk about interior design books without at least a quick aside about the book I wrote! Your DIY Guide To Home Decorating is the culmination of my eleven years working as a DIY home design educator, and includes six chapters worth of advice, ranging from mood board creation, styling, and budgeting, to DIY projects, choosing paint, and sourcing secondhand décor. Click here for a sneak peek of the book, plus industry reviews, and don't forget that you can save 10% off the book with code "DGDTEAM." Feel free to email me or comment on this post if you have questions before purchasing to make sure it's the right book for you and your decorating comfort level.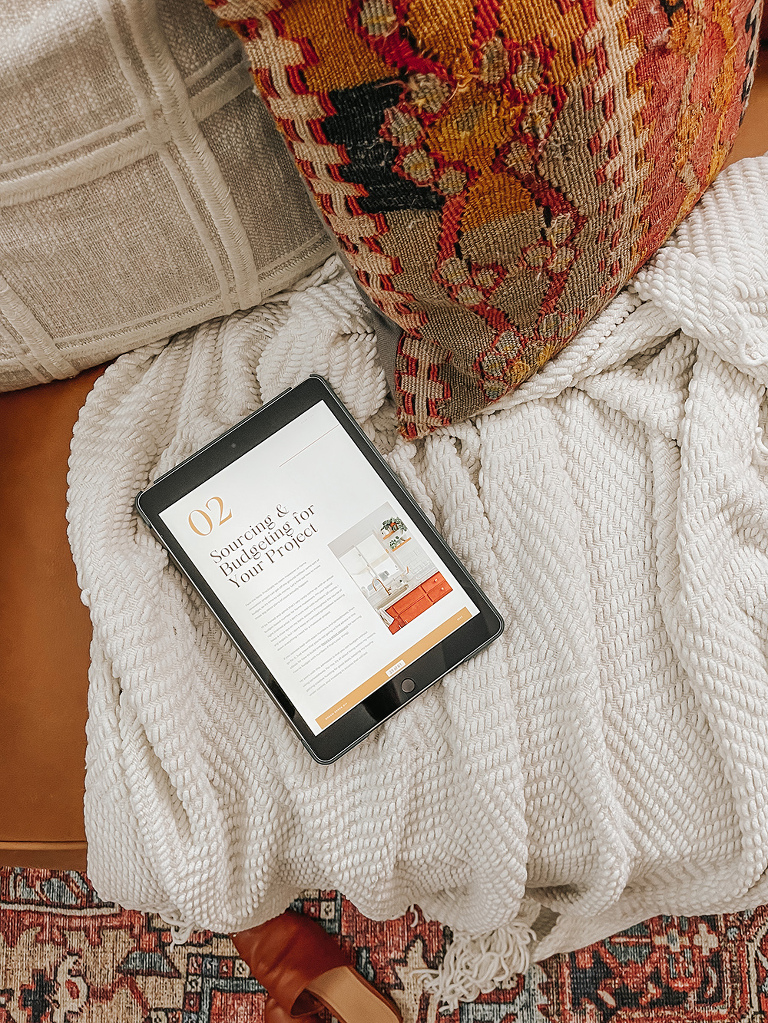 Did I leave a book off my list that you've found to be extra helpful? Leave a comment and let us know about it. There are so many incredible interior design books out there to enjoy, and our bookshelves are positively bursting with them. A few other honorable mentions in case you want more options to choose from include Wild Interiors by Hilton Carter, Surf Shack by Nina Freudenberger, Home Is Where You Make It by Geneva Vanderzeil , and Oasis by iO Tillett Wright. Tell us about your personal favorites below.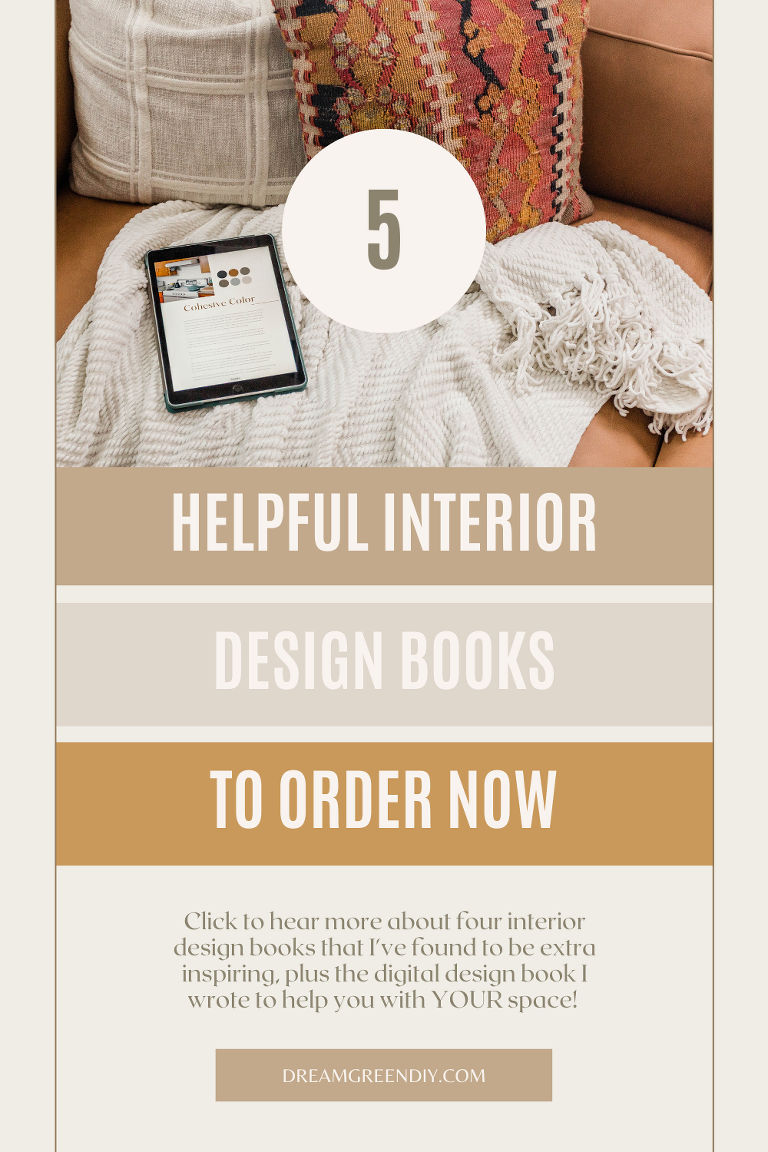 *I earn a small percentage from purchases made using the affiliate links above. Affiliate links are not sponsored. Rest assured that I never recommend products we wouldn't use or don't already love ourselves.