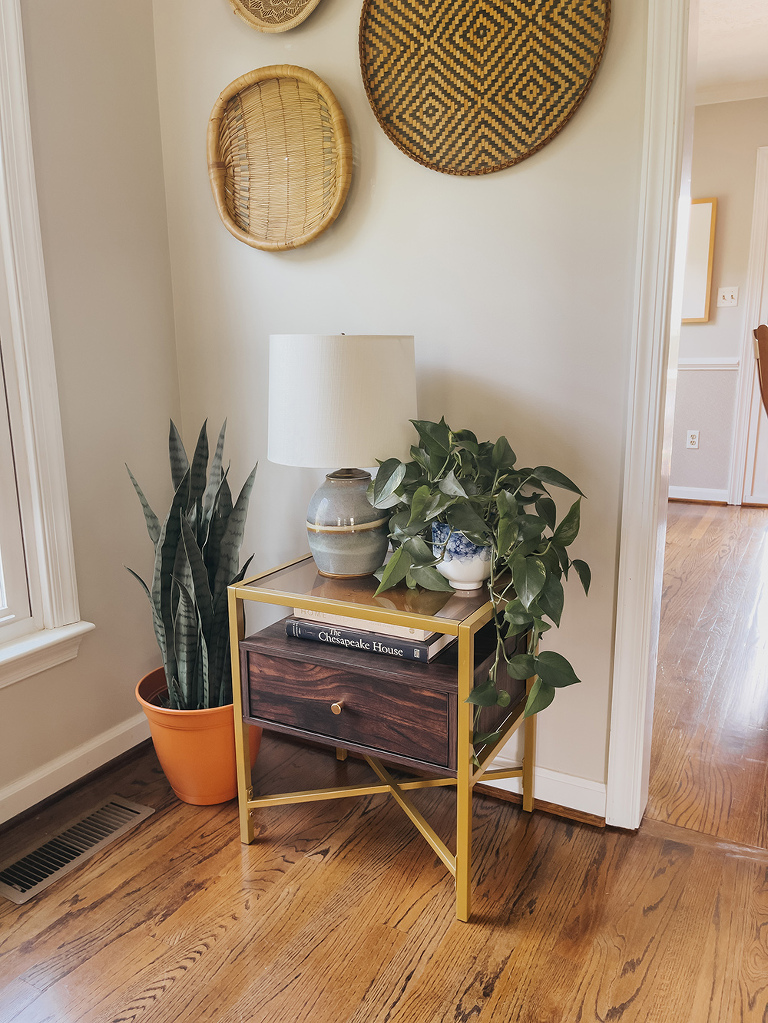 *This story was made possible by the generous support of Sauder, and features gifted product for testing purposes. All opinions are my own.
Today's post is the final part of a mini series I started here showcasing furniture photography and styling I was hired to do for Sauder. We've been long-time fans of Sauder furniture, and have had the chance to test out all sorts of different pieces—from coffee tables and side chairs, to entry tables and bookshelves. I wanted to find a way to showcase the photos here on the blog, so I'm chronicling each of the four items in their own "How To Style" feature that I hope provides some inspiration for you and your own spaces. Keep scrolling to learn some of my easy tips for styling a small side table like this one.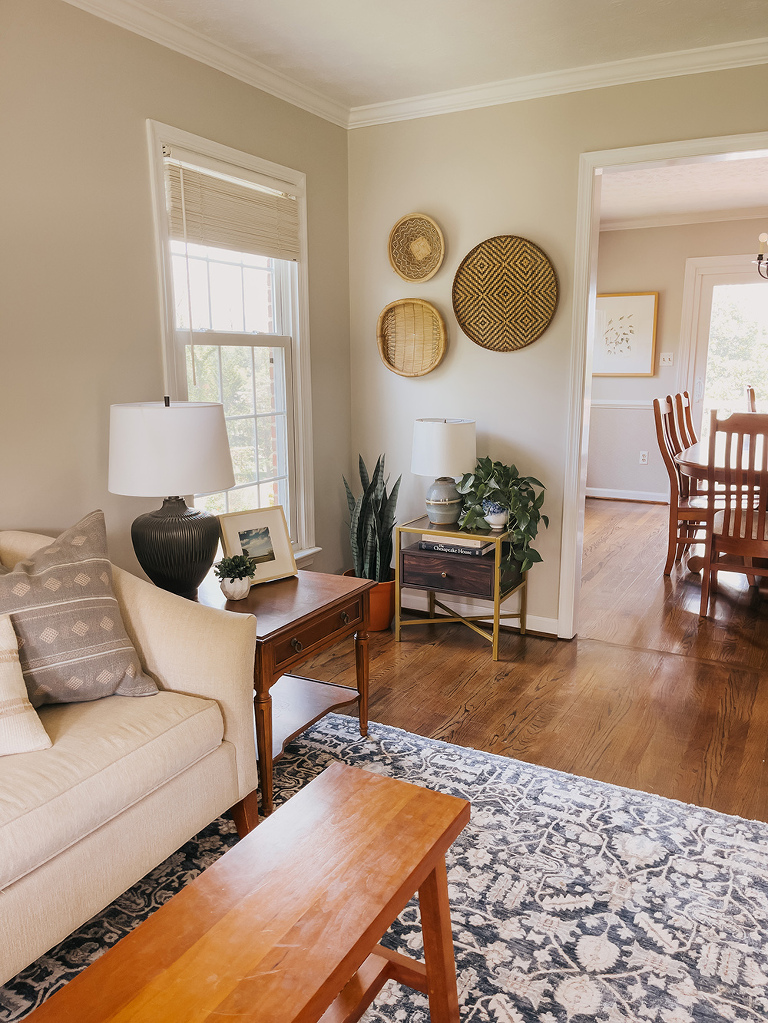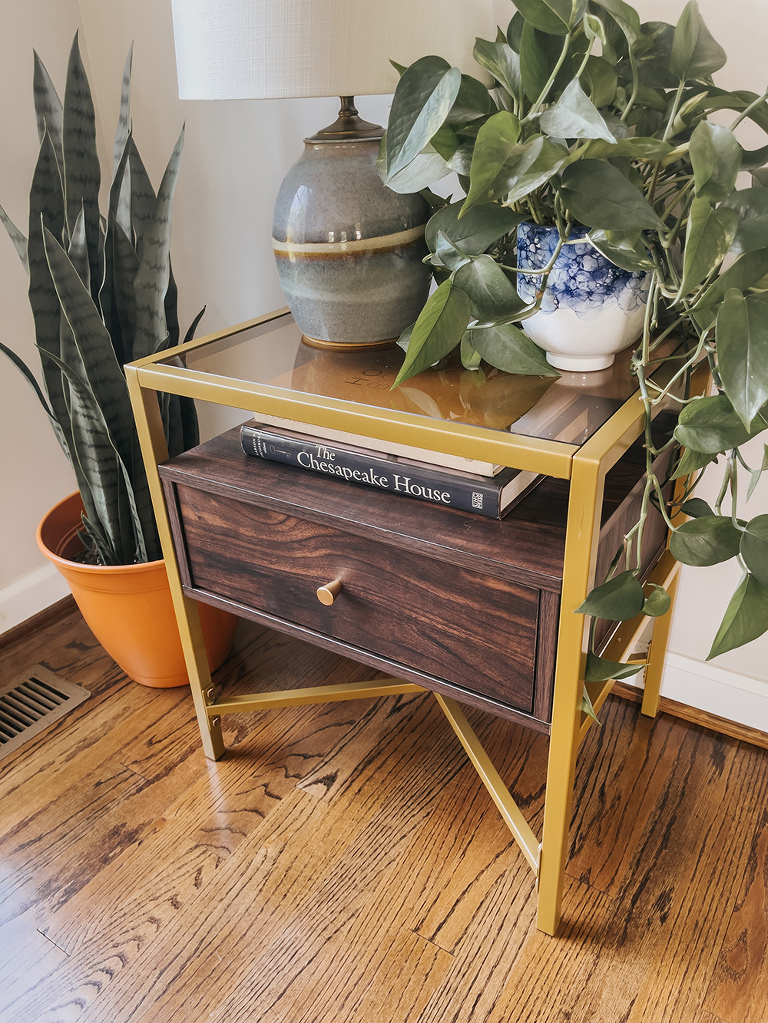 A major part of my job as a furniture photographer and stylist is to show the pieces in a unique way that gets potential customers thinking creatively about how to use the furniture in their own spaces. When I unboxed this side table, I really wanted to commit to showing it in a spot that wasn't exactly "expected." I think our natural instinct is to place a small side table up alongside a bed, sofa, or chair, but what if we went a different direction and let it stand all on its own?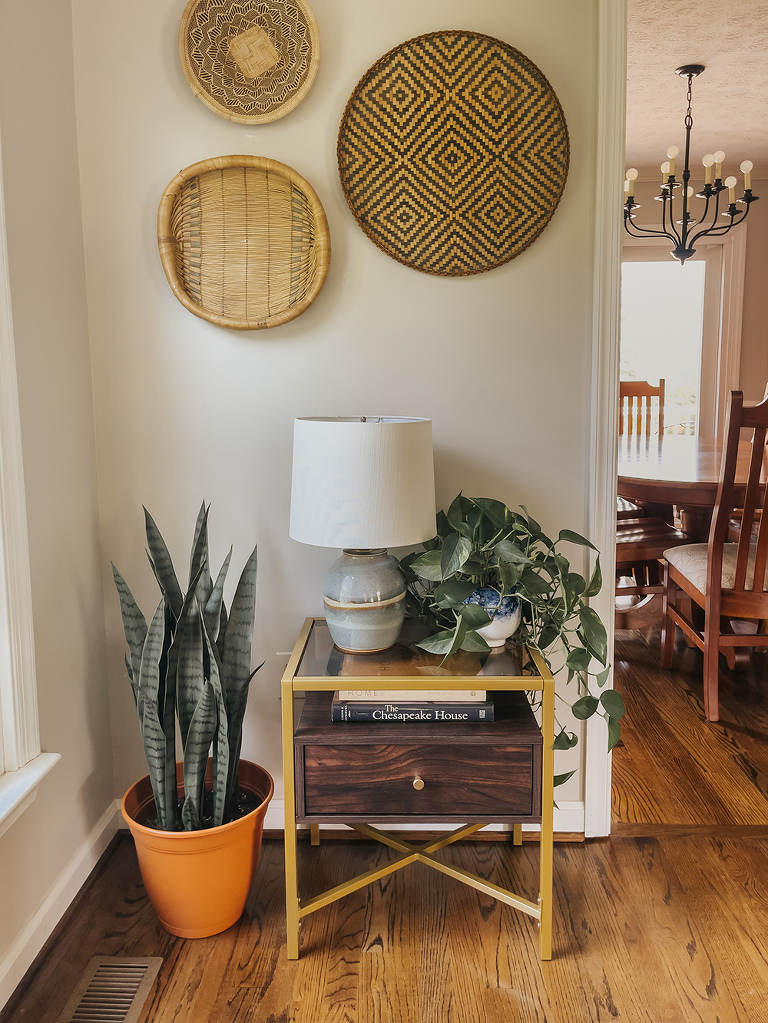 To prove this point, I styled the table in an empty corner of my parents' living room. The table ended up giving instant function to what could have been otherwise wasted space, and helped fill out the room with a little added color and texture. I placed a lamp on the table to give the corner a soft glow, and flanked both sides of it with plants so that the corner looked more organic and lived in.
You might not immediately think to put your new side table in an empty corner of your home, but why not?! This arrangement allows you to add extra storage where, before, there was none, and it also offers space for another light. I'm of the mind that you can never have too many table lamps in a room. This concept is a great way to add form and function to a space without spending a ton of money (our little side table cost just $160!).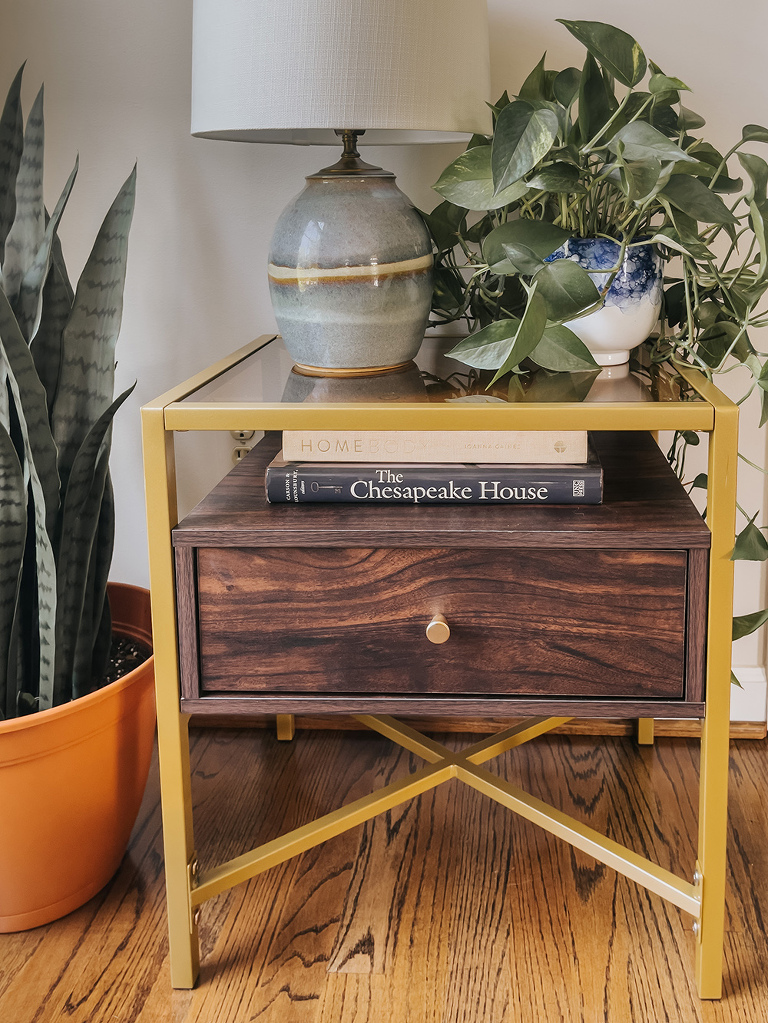 Consider this your challenge to think a little outside the box when placing furniture in your home. There's no rule book that says you have to put a side table up against another piece of furniture. Here, we kind of turned it into a combination plant and lamp stand, which has added tons of personality to my parents' living room. Is there an awkward corner in your home that could stand to get an upgrade? Let me know in the comments if you like this idea and would try it in your space!
As always, I wanted to offer a big shoutout to Sauder for giving me the excuse to chat more about modern furniture styling. Click here if you missed the first part of this series where I talk through how to style a square coffee table, then here for rectangular coffee table styling tips, click here to learn how to decorate a tall bookshelf, and, finally, here's a link again to the side table seen in today's post. I love how the gold details really stand out. Let me know how you'd style this cutie piece of furniture in the comments!