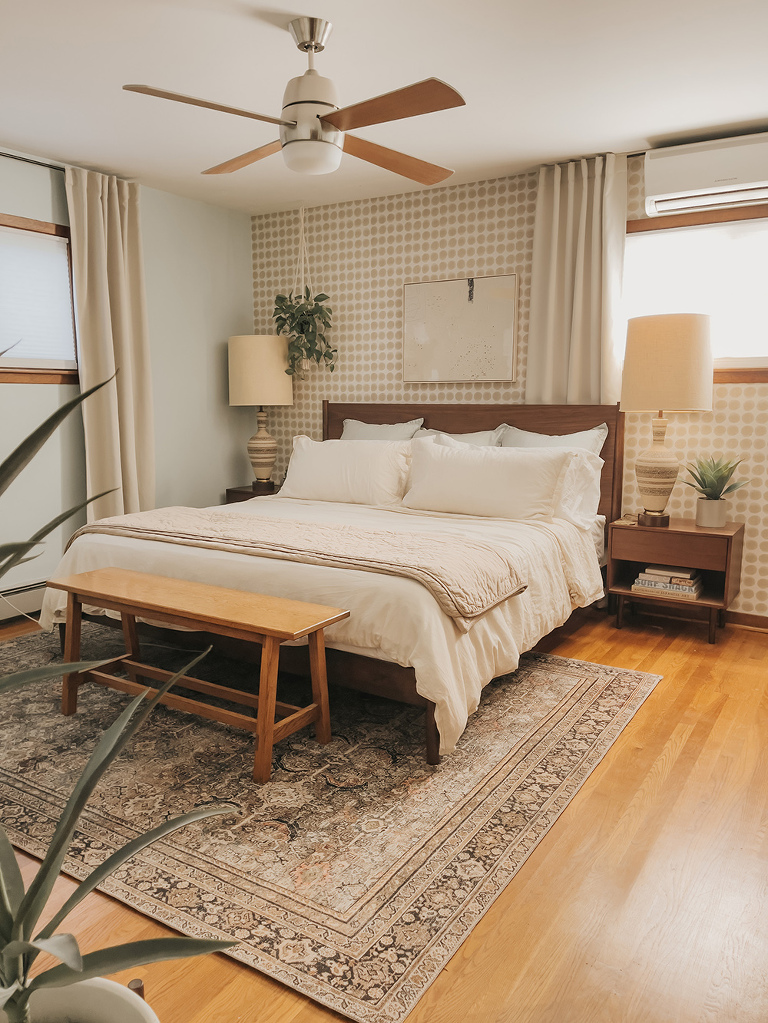 I'm not sure what prompted it (maybe the thrill of nice summer sunshine), but I've been thrifting and antiquing a lot more often lately. Actually, I think this unintentional shopping spree routine also had a lot to do with the fact that I had just recently completed a large purge of our existing collection on Facebook Marketplace.
As you may know, I adore change, which means I tend to rotate our home décor on a regular basis. Every six months or so, I sell off a good bit of our older pieces to new appreciative homes, which allows our own space to breathe a sigh of relief. Then, inevitably, I get to go out hunting for new pieces!
It's a delightful little cycle of secondhand treasures through our lives, and this summer marked a moment in time when I got to go out in search of lots of fresh new items for our home. You already saw our new-to-us antique glass coffee table, and today I'm going to talk through the "new" pair of lamps in our main bedroom.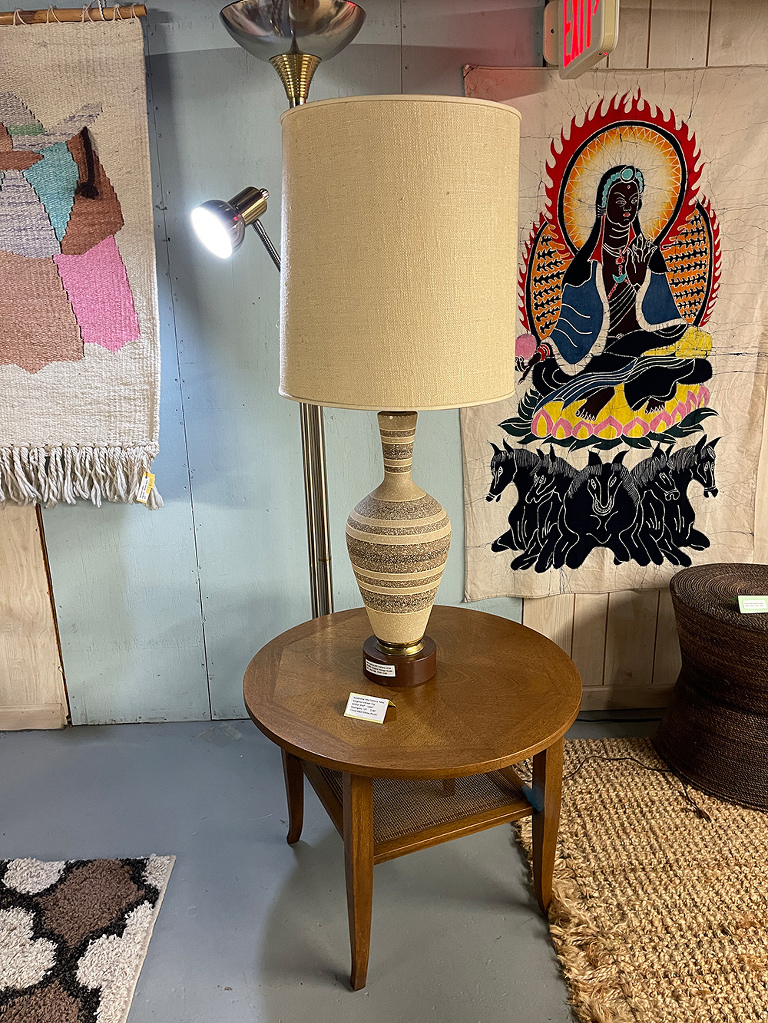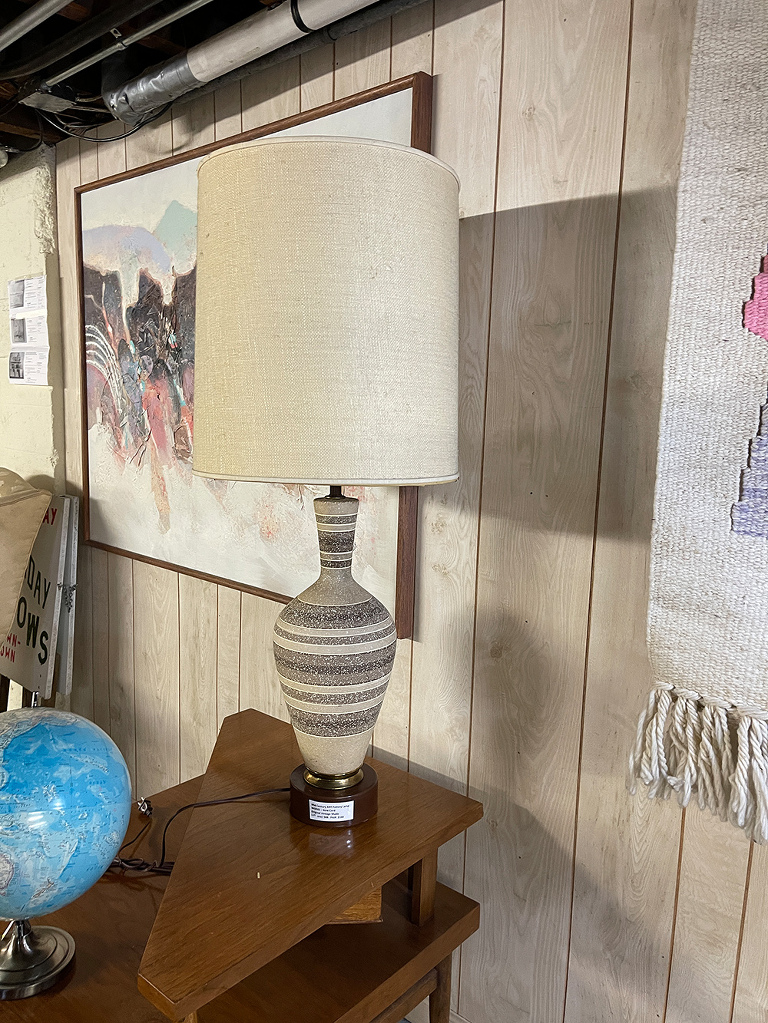 I spotted them in the basement of one of my favorite local antique stores in Staunton, Virginia. The lower level is generally full of mid-century specific pieces, so I always make a point to head down to the depths of the building to see what kinds of retro treasures I can find. This time I remember turning the corner and immediately spotting two beautiful matching mid-century table lamps.
I didn't necessarily need these lamps (I ended up having to sell our old lamps to make room for these beauties), but there was just something so special about the scale of the lamps and the neutral color scheme. Retro lighting is one of my favorite things to shop for, but it can be tricky. A lot of times they're really bold and colorful, which can make it difficult to incorporate into an already-established color scheme at home. These, though, sported a nice cream and gray color palette that worked with our cream and gray bedroom just perfectly.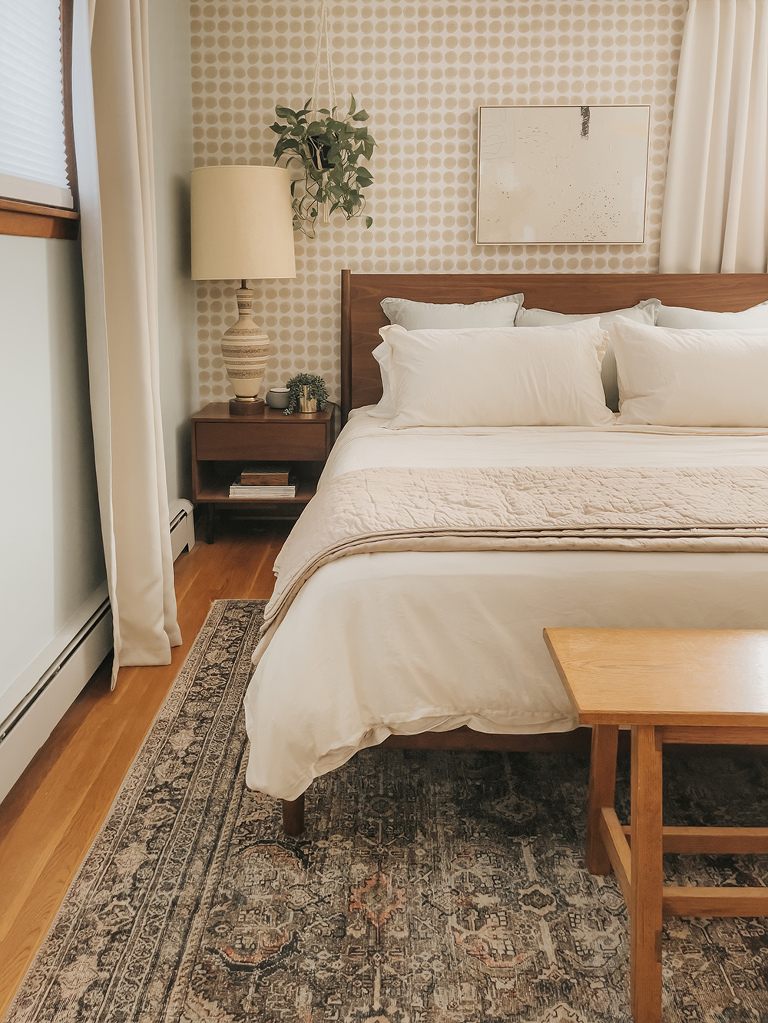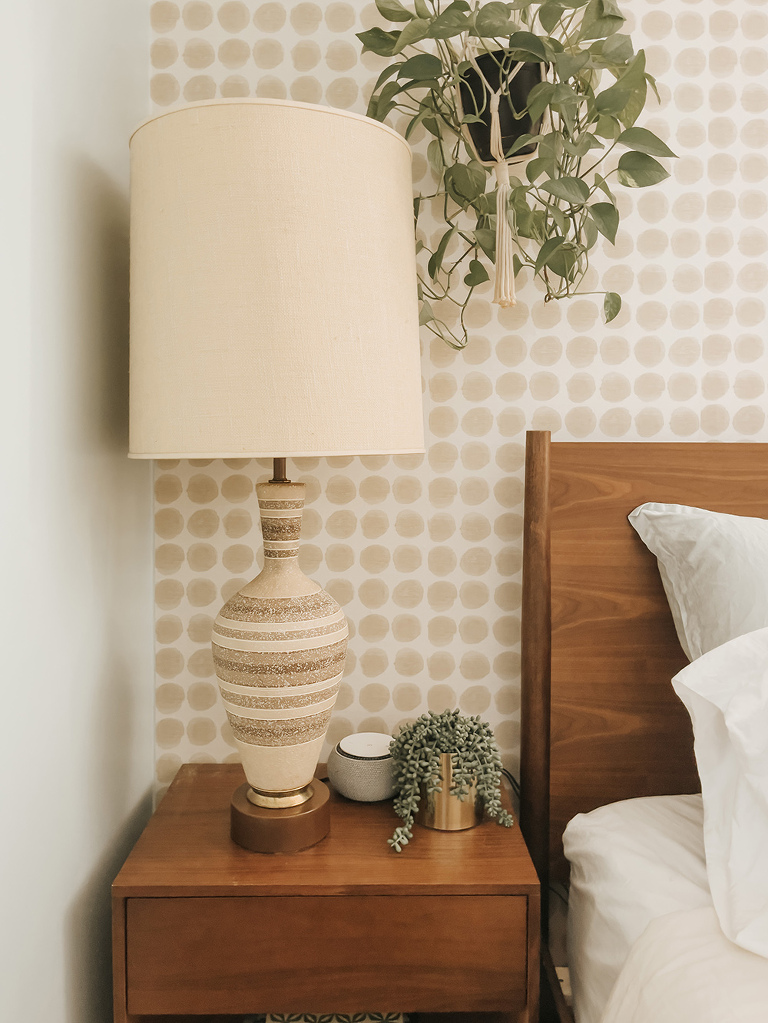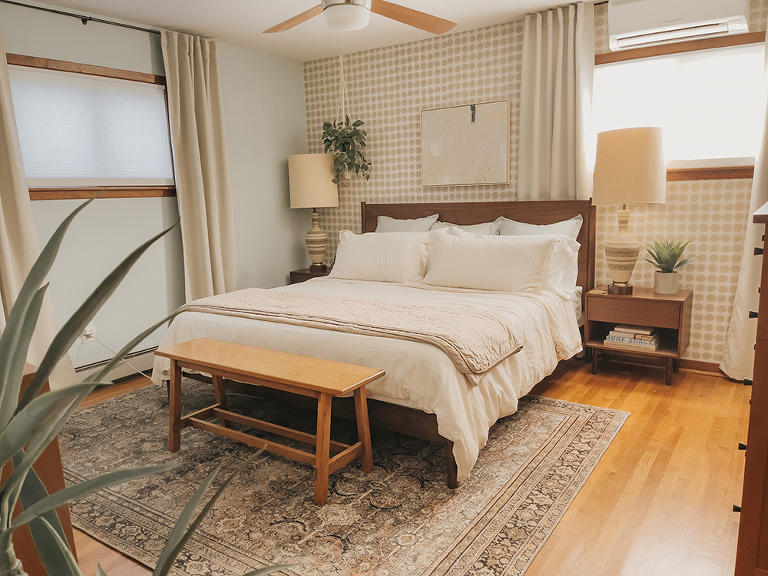 Another thing that caught my eye about these lamps in particular was the fact that they matched identically (not easy to find in antique lighting!), and that both shades were intact. I've seen so many incredible mid-century lamps only to realize that their original shades are either damaged beyond repair or missing altogether. In my opinion, there is no way to match a modern shade with an authentic 1960s antique lamp base, so whenever I see one with its original shade, I always go in for a closer look.
The clean shades, matching bases, and working condition of both lamps meant that the price tag was a bit on the higher side, but for all the reasons I explained it was worth it to me. They were $80 each, and worth every penny. My mom was with me that day, and she graciously helped me schlep these giant lamps all through downtown Staunton (mammoth hills included) so that I could set them up in our bedroom.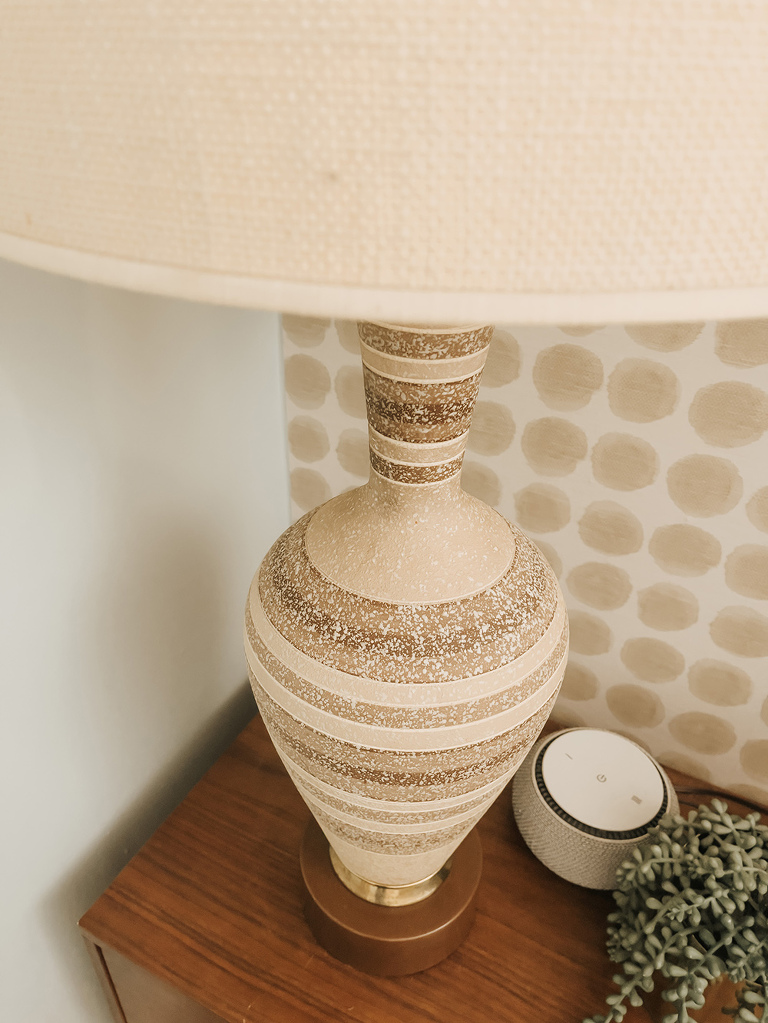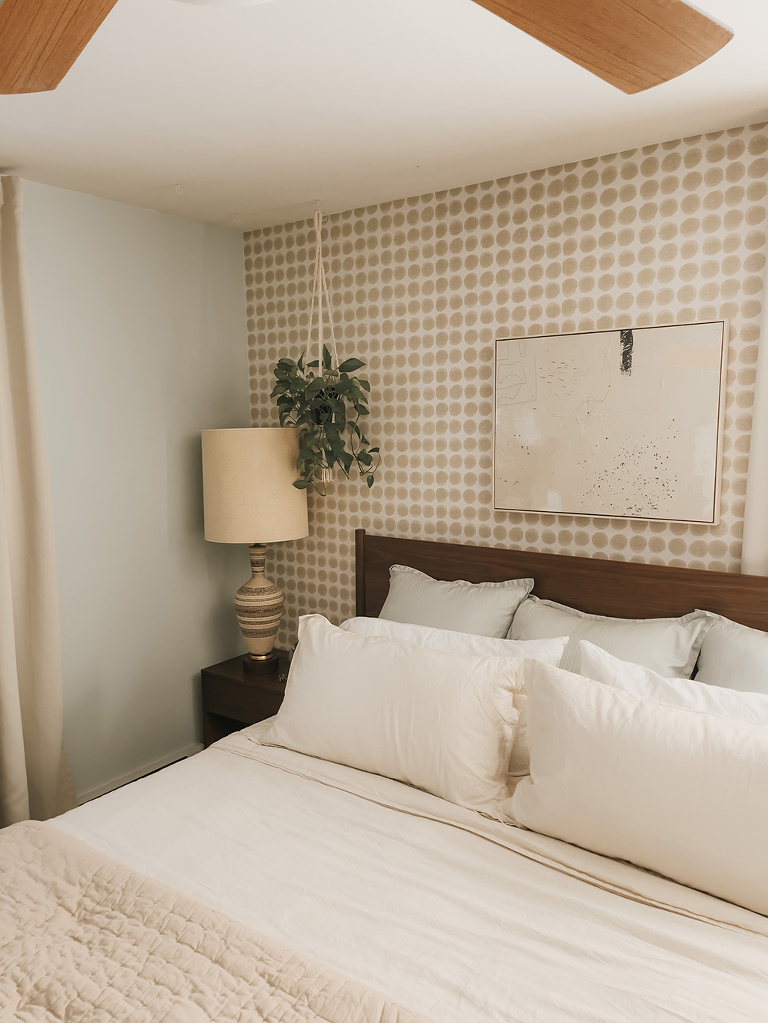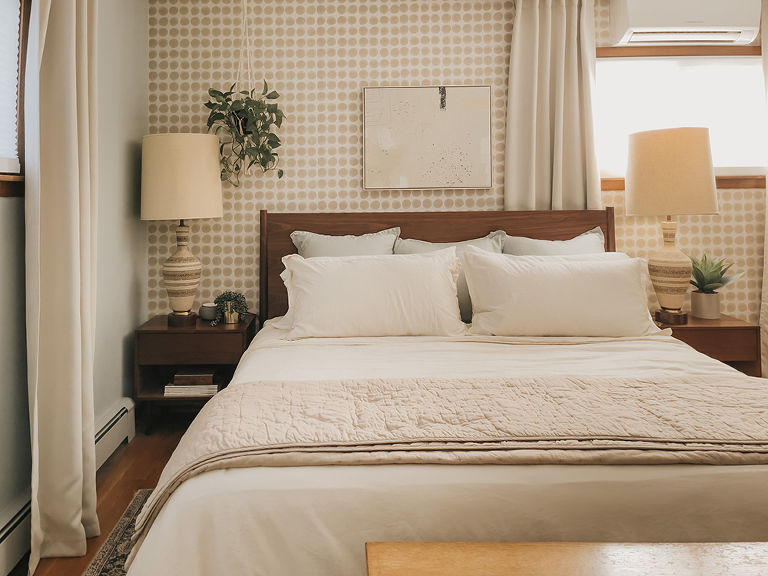 As you can see, they fit right in. I love how the striped pattern on the lamps is a cool contrast to our polk dot wallpaper. The two patterns might have competed too much if the colors weren't nearly identical, but they really do complement each other nicely thanks to those repeated shades of cream, white, and a gray. Have you been antiquing or thrift hunting lately? If so, comment and let me know all about the treasures you've found!