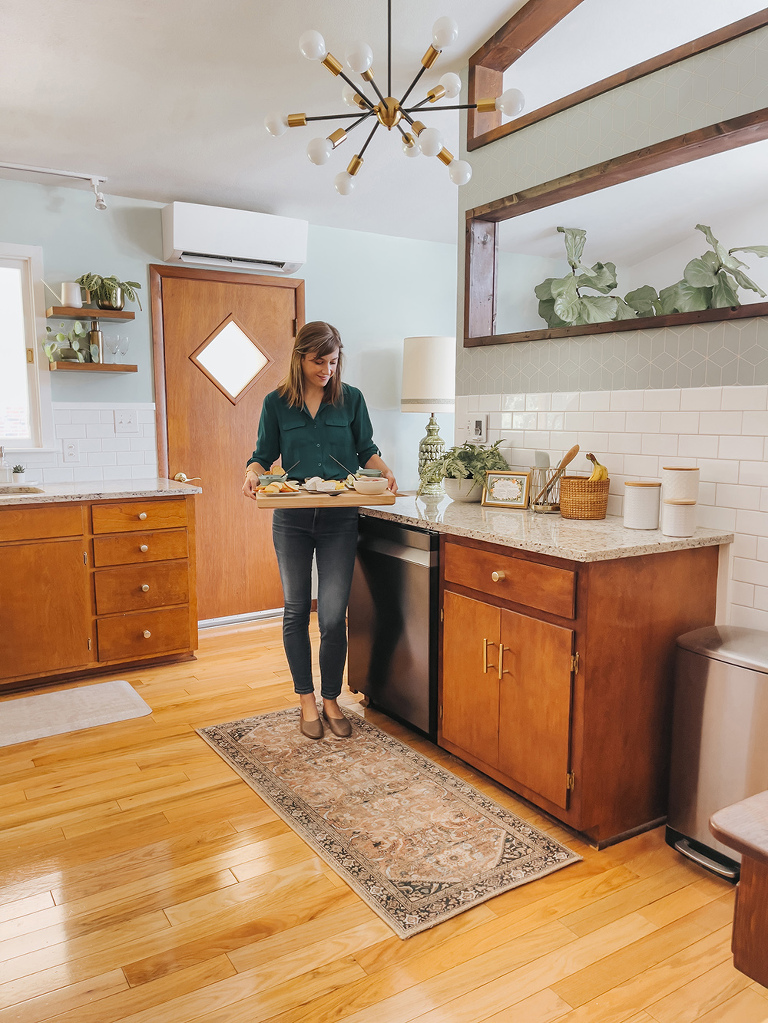 Honestly, John and I don't do all that much entertaining. We're both pretty introverted and mostly love just spending quality time with each other once we get home after long days at our jobs (he's a full-time fly-fishing guide, and, as you probably know, I'm a full-time blogger slash part-time ceramicist). Our creative jobs are our respective dream come true, but they do take a lot out of us. So, our idea of the perfect evening is a home-cooked meal shared between the two of us surrounded by our pets.
But that doesn't mean we're complete recluses. Now that my parents live in town, we love having them over to enjoy a nice meal or cheese board with a bottle or two of wine on the side. It was in anticipation of these types of mini family gatherings this fall that I came up with a quick and easy Dishwasher-Friendly Cheese Board Idea.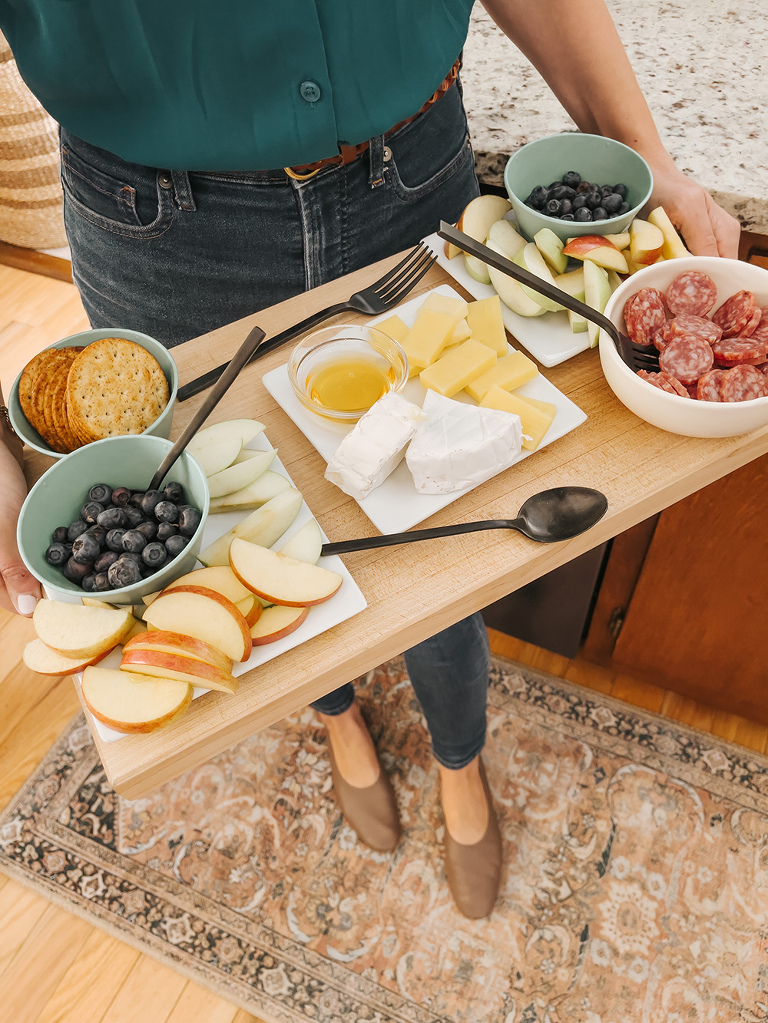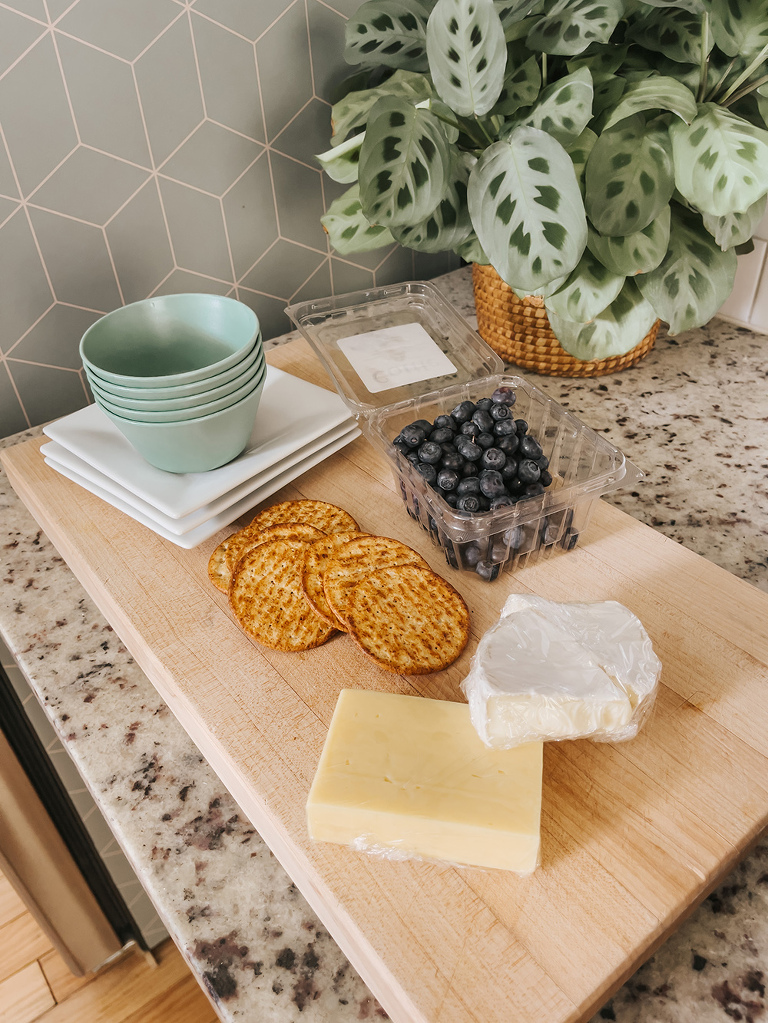 Ever since upgrading our dishwasher to one that actually works, I've been more excited about testing the limits, and also just generally getting more creative with it. How can I make the absolute most of this mod smart dishwasher to minimize my time spent hand-washing dishes at the sink? This becomes especially important when we have visitors over. No one wants to spend 20-30 minutes at the sink trying to catch up after guests go home, or, worse, having to do it while they're still there! It's a time-waster and also a water-waster since you inevitably end up using more water hand-washing dishes in comparison to water usage in a dishwasher.
Anyway, this thought process led me to the idea of a dishwasher-friendly cheese board. My version of the perfect afternoon or evening snack will always be a wood cutting board covered with chopped fruit, piles of crackers and bread, sliced meats, and fresh cheese. The thing I don't love about this set-up, though, is cleanup. The board inevitably gets sticky, gummy, and covered in crumbs, so here's how I work around it now.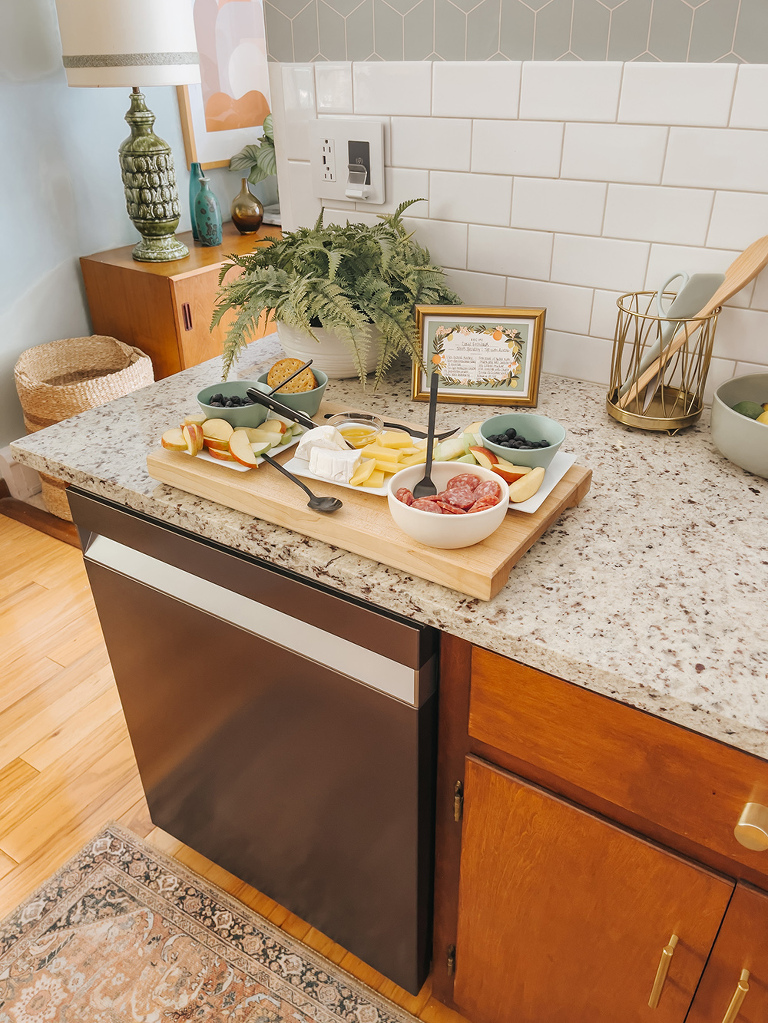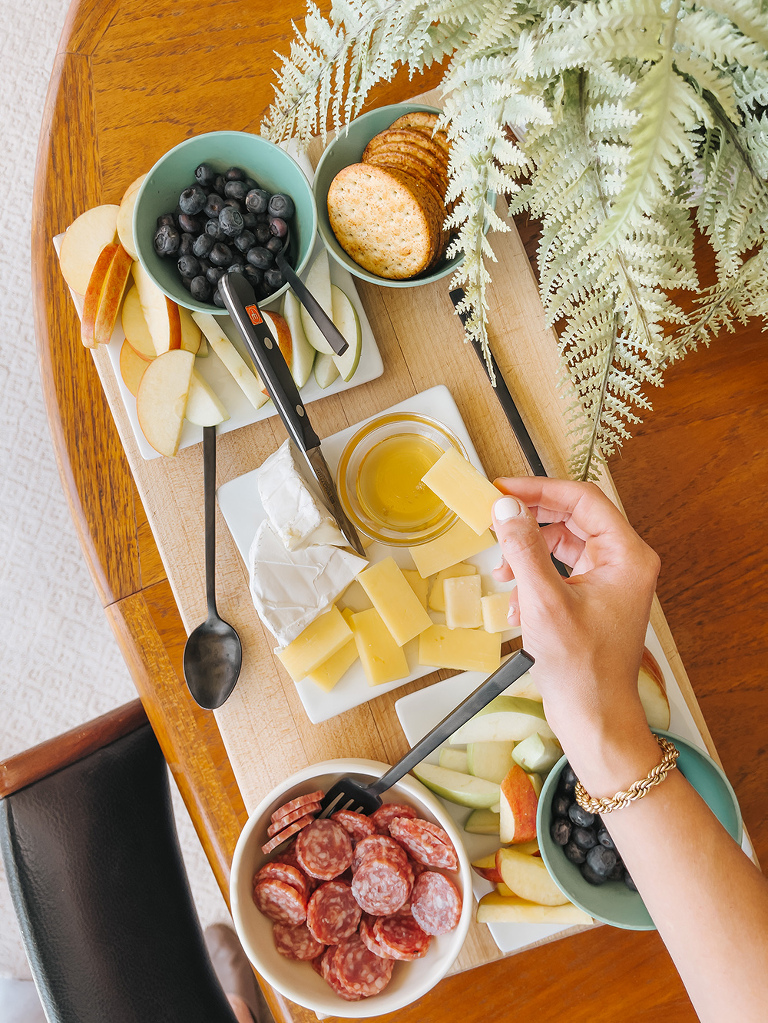 I just use an assortment of dishwasher-friendly plates, bowls, and cups! Is this rocket science? Hardly, but ever since switching to this method, I've been able to save so much time by just chucking all of the individual vessels into our dishwasher after the gathering is over. I also love that my wooden cutting board stays cleaner and is less susceptible to water damage from the sink. Now, it stays entirely food-free and acts more as a portable decorative serving piece.
The other bonus perk of this method is that, if you have leftovers, your food is already sitting in a vessel that can be wrapped up and put straight in the fridge. No need to dirty yet another Tupperware container to store what's left of your foodie items.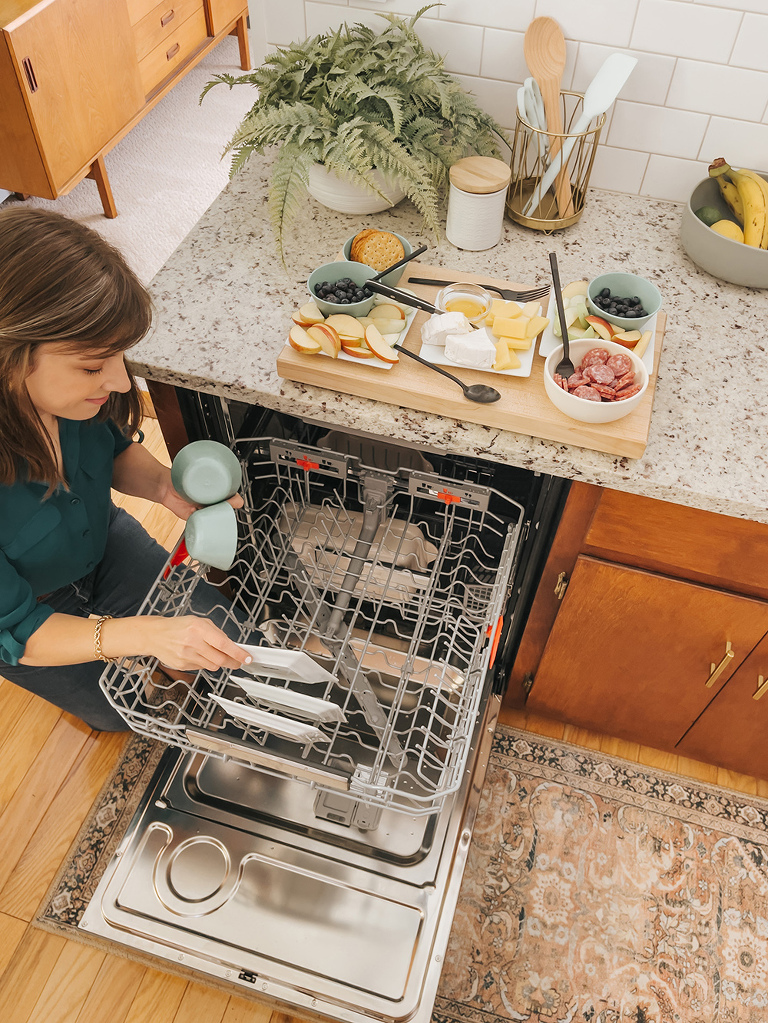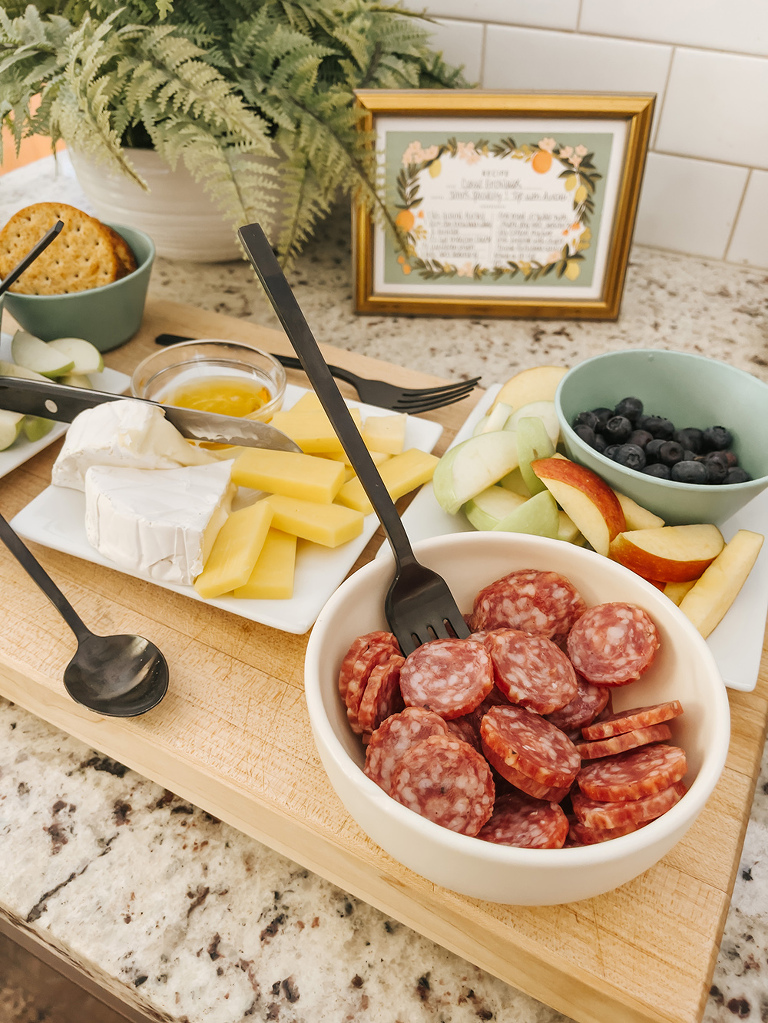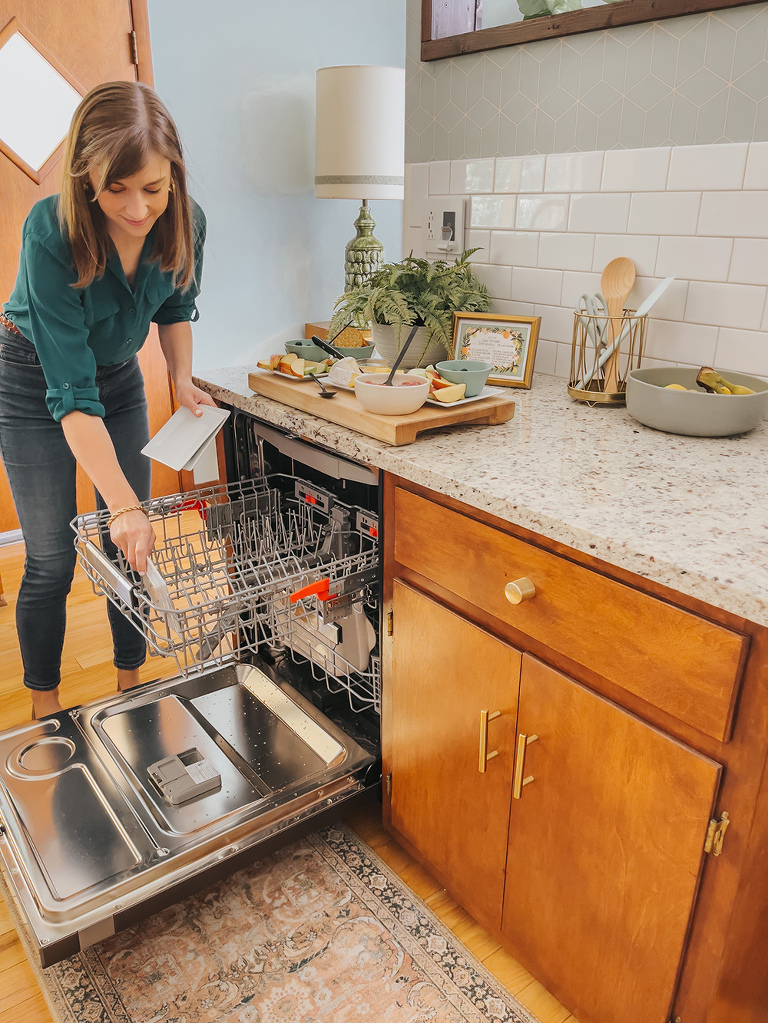 Click here if you'd like to take a deeper dive into my tips and advice for creating a cheese board that's perfect for your own small (or large!) gathering. Of course, this idea works for all sorts of different party appetizer displays. You could adjust the concept for taco toppers, an ice cream sundae bar, condiments and sliced veggies for a hamburger/hot dog cookout—the sky's the limit. No matter how you tweak this idea to fit your needs, just start with a heavy board or tray, fill it with small dishwasher-friendly cups, bowls, and plates, and then layer on the munchies. Simple as that. How would you adapt this idea?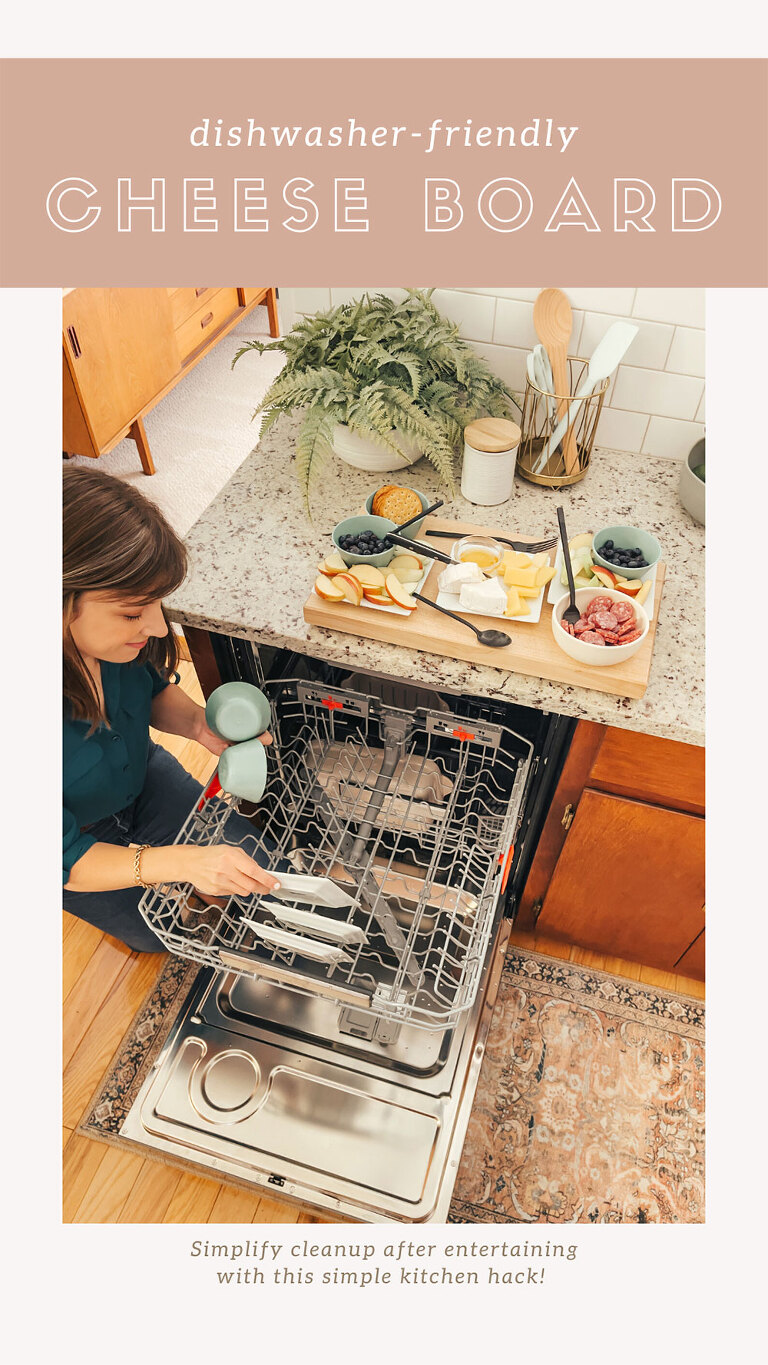 *I earn a small percentage from purchases made using the affiliate links above. Affiliate links are not sponsored. Rest assured that I never recommend products we wouldn't use or don't already love ourselves.