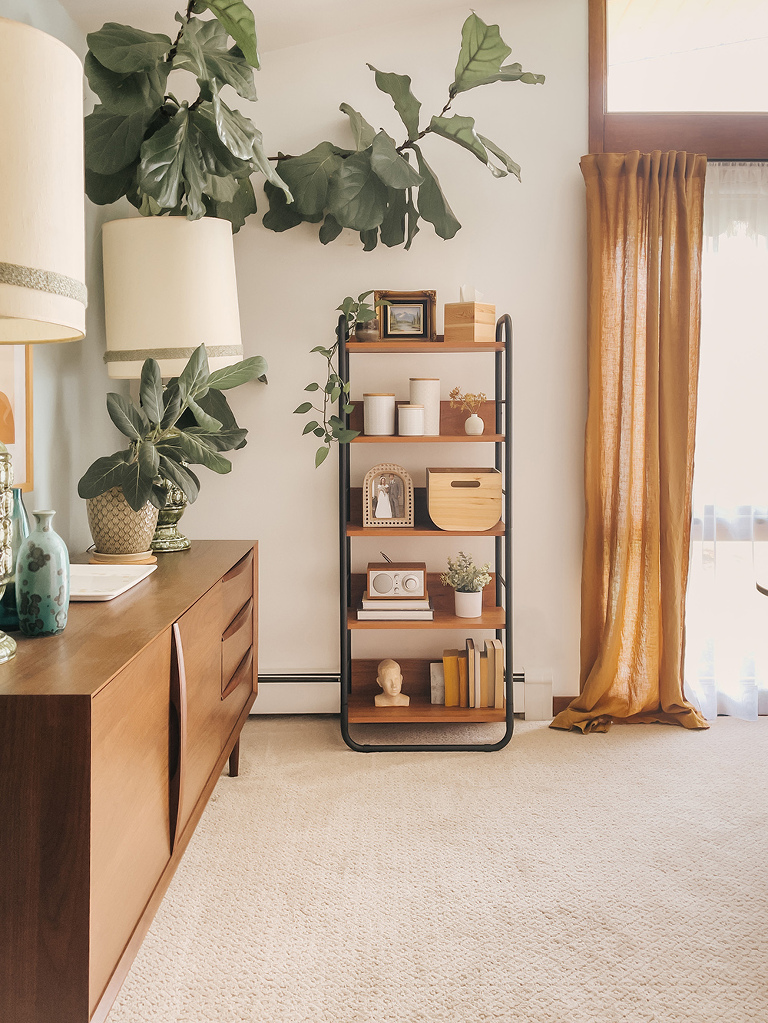 *This story was made possible by the generous support of Sauder, and features gifted product for testing purposes. All opinions are my own.
This is the second tall bookshelf I've ordered from Sauder's furniture collection, and I genuinely love it as much as the first (see that bookshelf here in case you want a refresher and even more styling inspiration!). There's just something so satisfying about styling a tall piece of furniture like this that has multiple shelves. One thing I love in particular about the bookcase you see in today's post is that the individual shelves aren't very deep, so the prospect of filling them isn't overwhelming. Let me talk you through how I did it.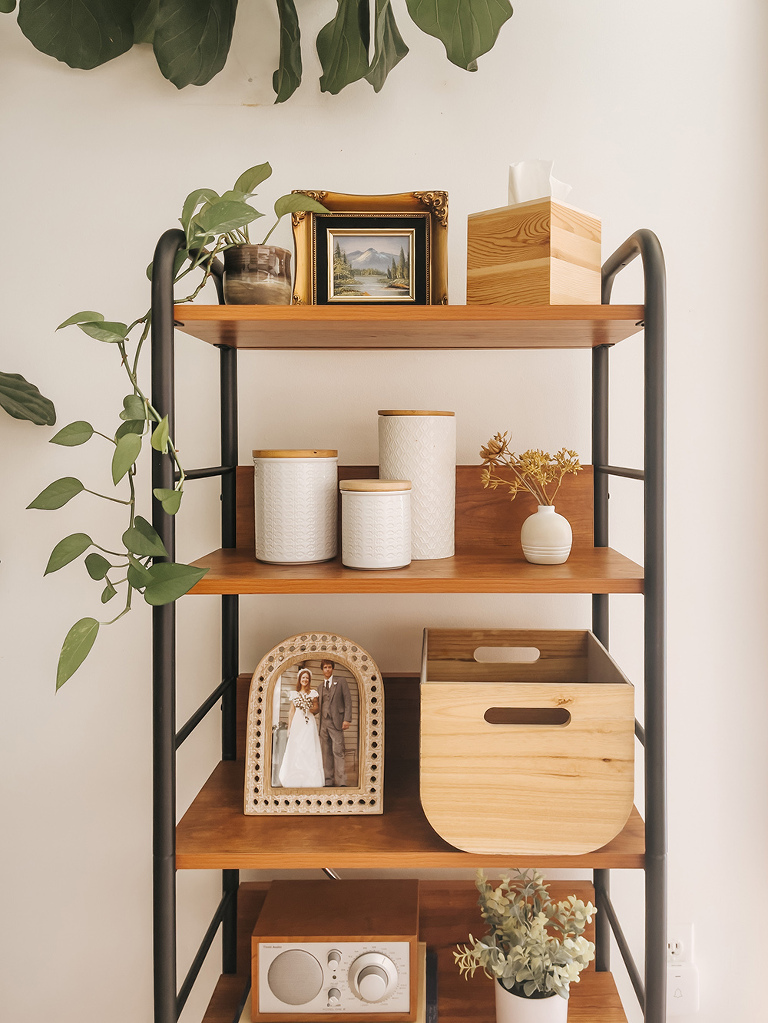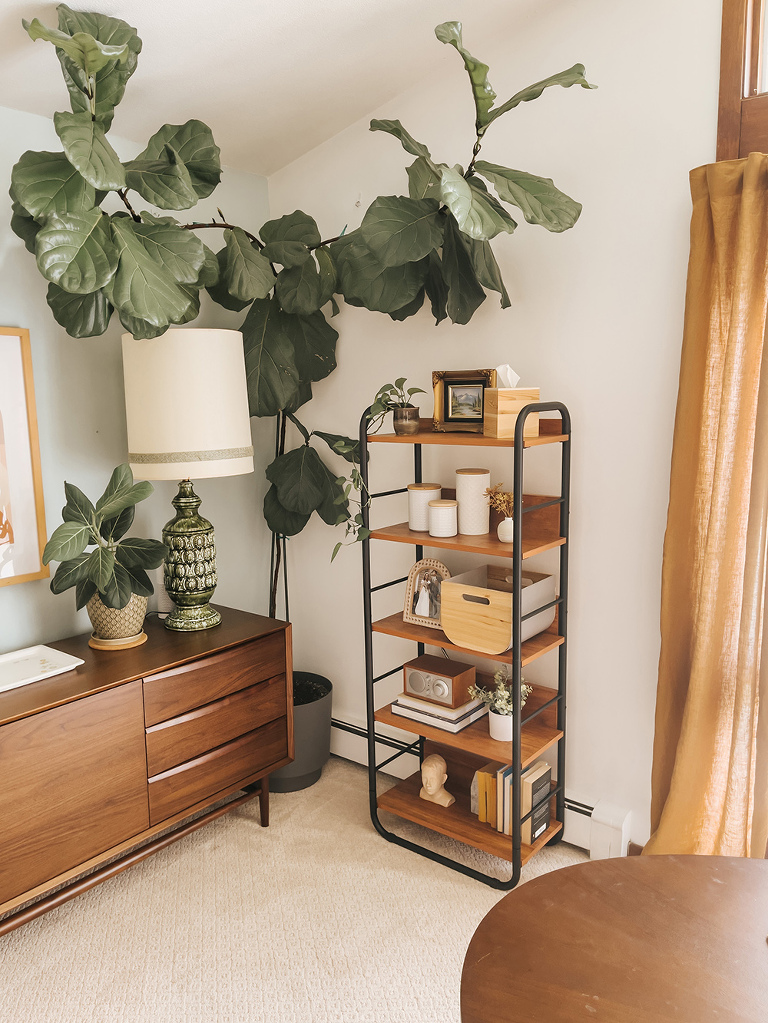 One thing you may have picked up on right away is the fact that my color palette is pretty reserved. I did my best to choose items for this shelf that fit the same type of neutral scheme of white, cream, darker brown, gold, and just a hint of green. Limiting the colors I displayed helps the bookcase look more cohesive and refined.
If you use a whole rainbow's worth of colors, you do run the risk of making your shelves look cluttered, but if you're intentionally going for a maximalist look, then go for it! My point is that color played a huge role in the overall look of this setup in our space, so try displaying more neutral-colored objects if you like the effect here.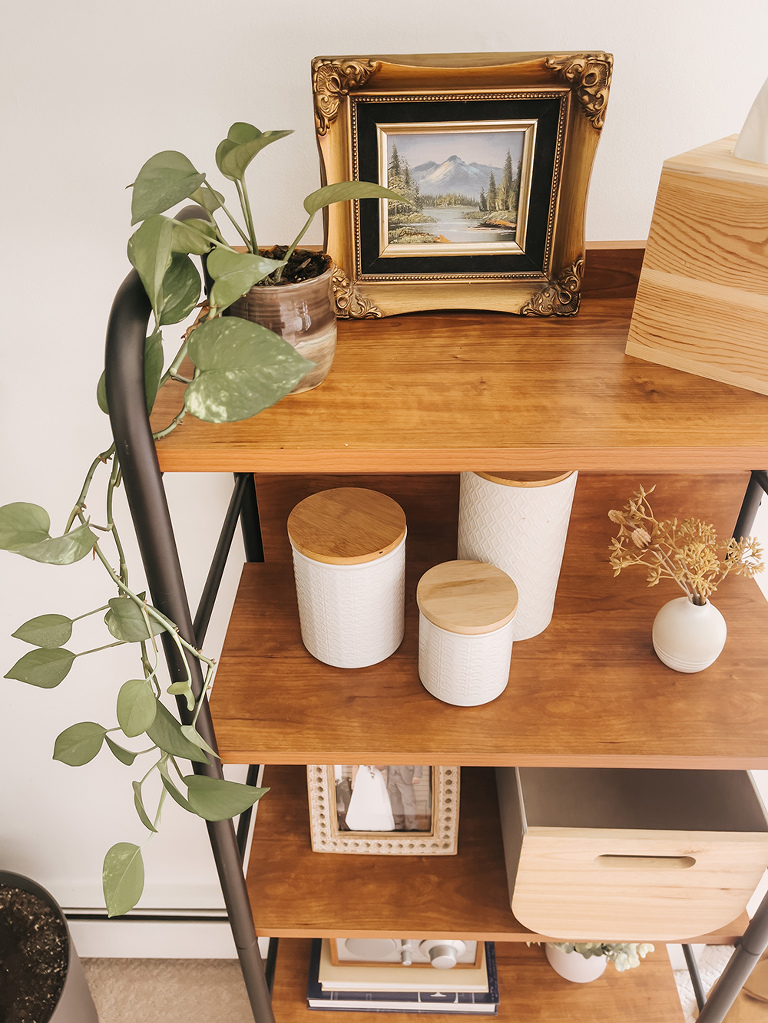 Another important styling concept that I used has to do with groupings. You may be able to see what I mean in the photo of the full shelf seen below. In general, I stuck to a general rule of two groupings per shelf. The bottom shelf is composed of a ceramic bust with a stack of books next to it. The shelf above that has another stack of books with a speaker sitting on top and then a small potted plant. The shelf above that one features a framed photo and a storage box. You get the idea!
Separating your objects into individual groupings with space between offers a little bit of negative space that the eye can then use to take a quick mental break. Of course, the brain doesn't really register this during the split second it's processing the bookcase, but trust me that it makes a difference. This adds a feeling of organization and order even though the shelves are filled with seemingly random decorative items.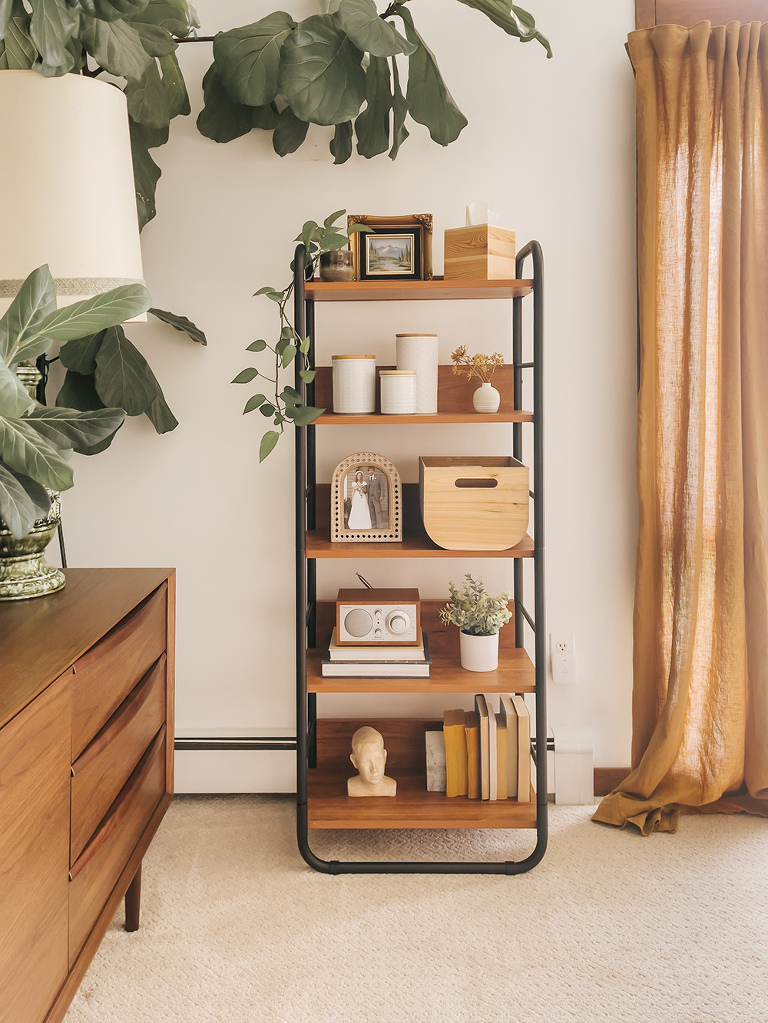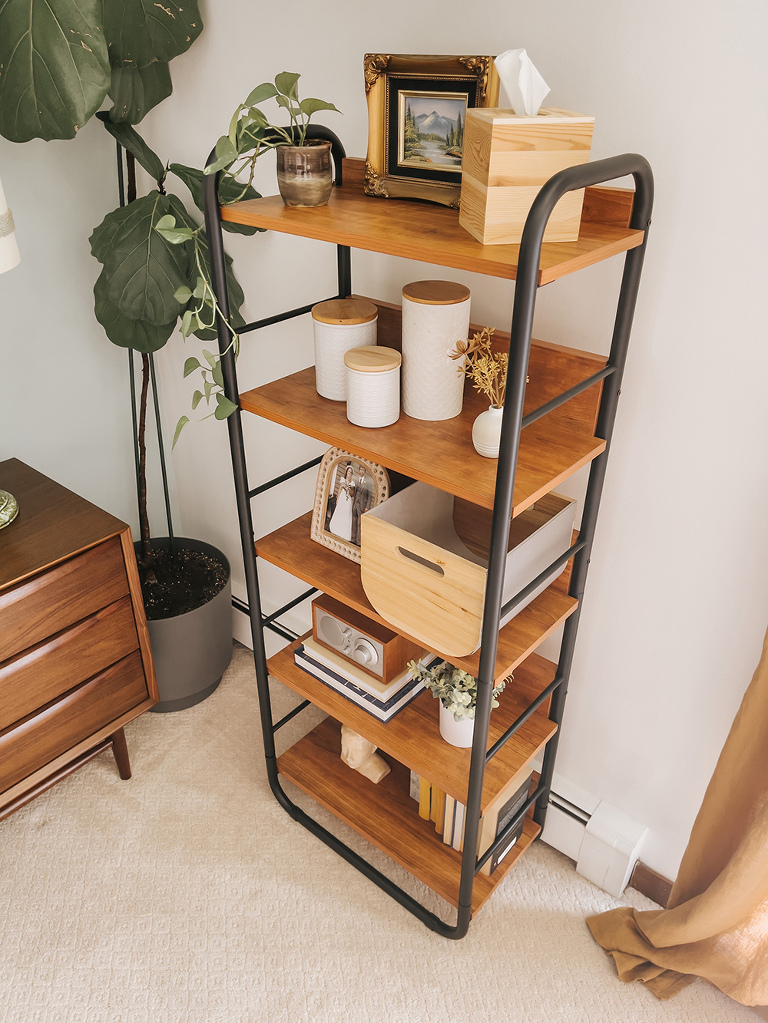 I've actually since moved this bookcase to my art studio where it's playing host to all of my art supplies now. Would you like to see how it looks in that type of space, too? Comment and let me know and I'll take some photos the next time I have a free moment. And if you'd like to try your hand at styling this shelf in your own home, click here to order it from the Sauder website.