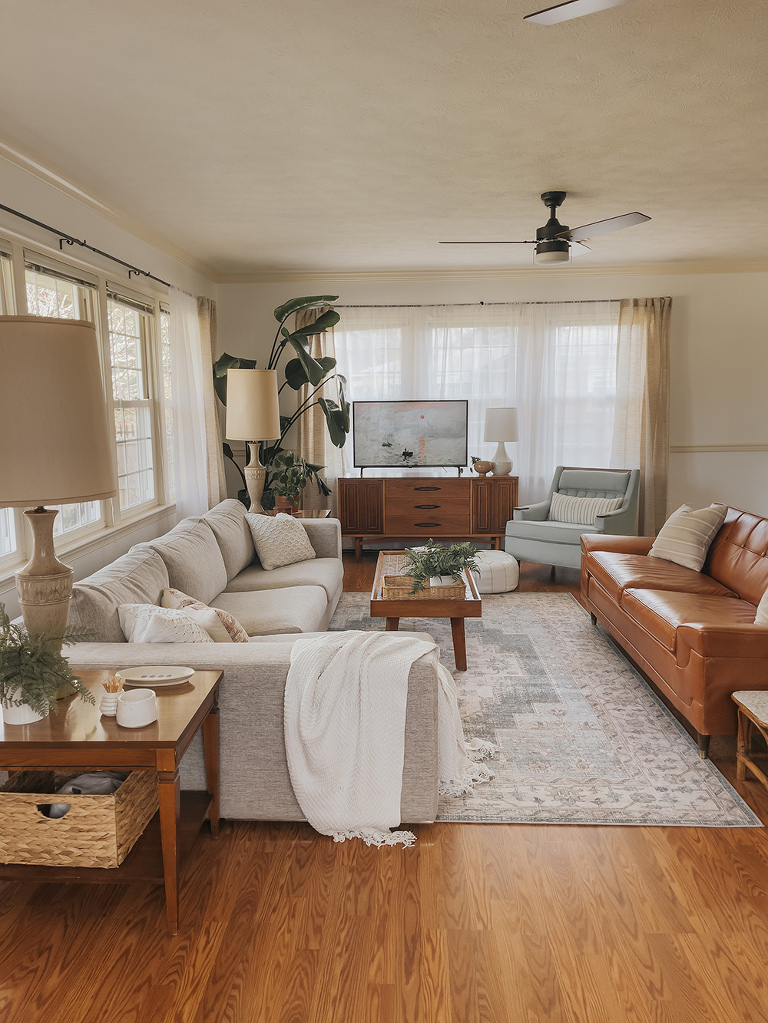 *This post was made possible by the generous support of Better Homes and Gardens, and features gifted product. All opinions are my own.
It's time to reveal the first room in what I'm calling "Phase One" of our retro ranch renovation! I'm sure our sunroom will change quite a bit in the coming years, but this first iteration took care of all the nit-picky things I wanted to get done right after we moved in. The previous homeowners of our house took really good care of it and made some really wonderful updates (like replacing the old carpet with pretty laminate floors), but the neon yellow paint color was definitely not going to last long with us. The room also desperately needed curtains to manage the bright sunshine, and we always wanted to get new fans, too.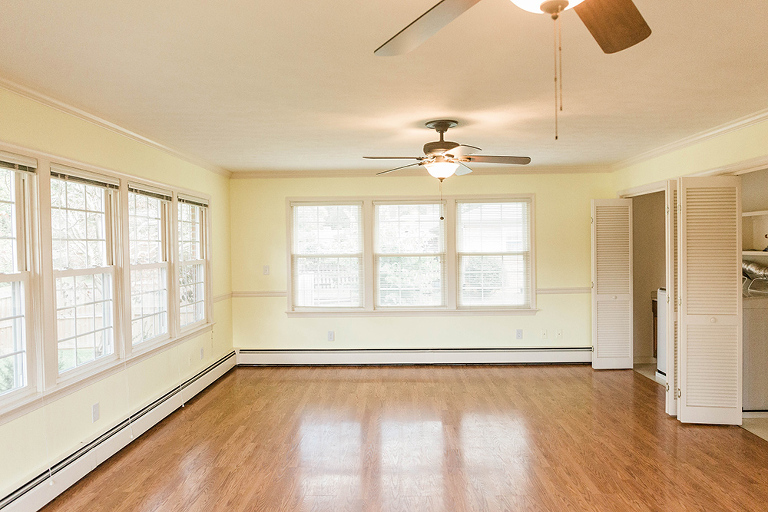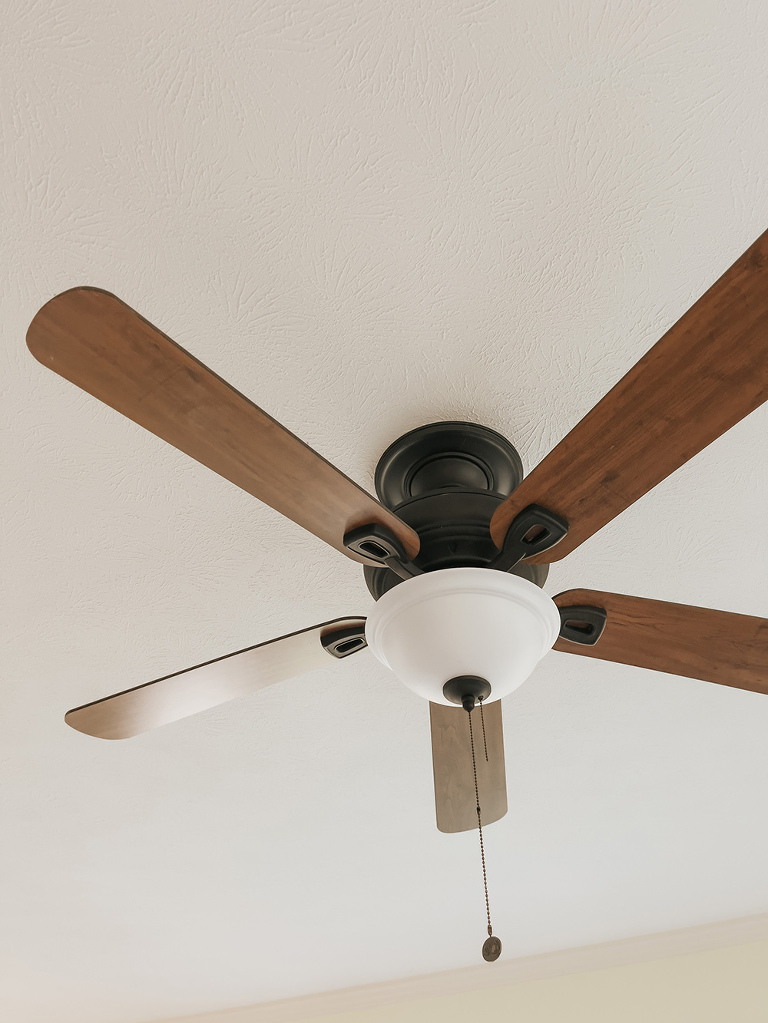 Those photos above were snapped during our inspection back in October. As I said, we loved the floors, and the space itself was so inviting thanks to the 11 windows (!), high ceilings, and its great views of our new backyard. The paint and fans had to go, but overall it was pretty much our dream family room. This makeover is actually another partnership with Better Homes and Gardens to be featured on their Instagram account in video format soon, but today I thought I'd show you the room in photos so you can take in all the details.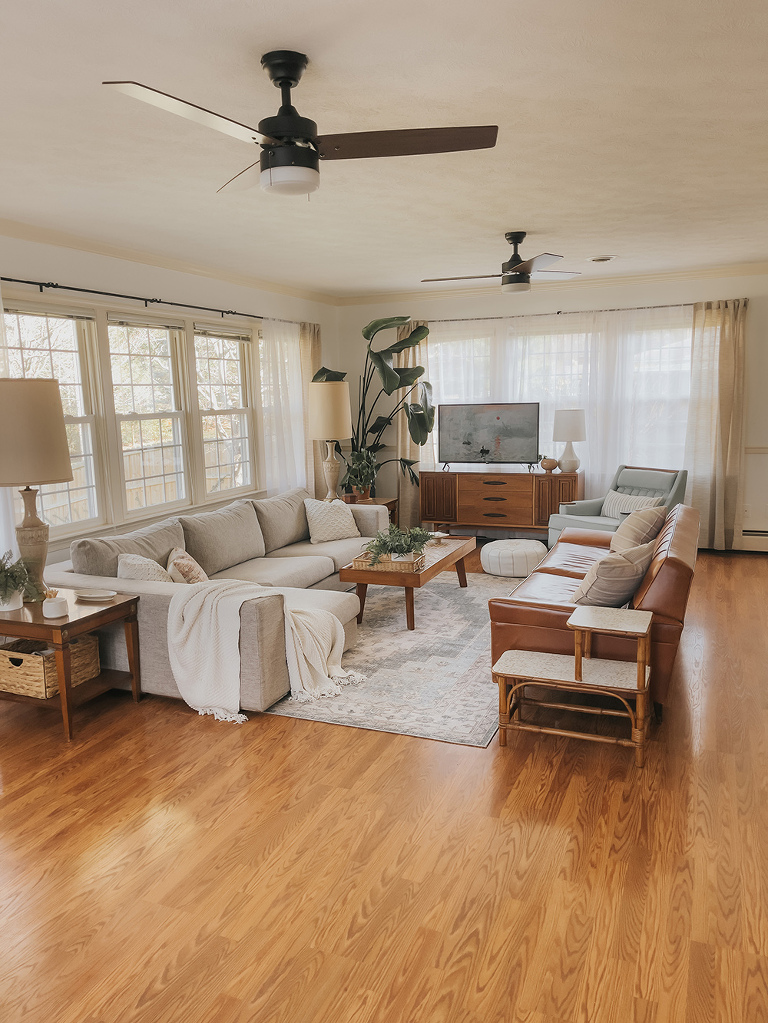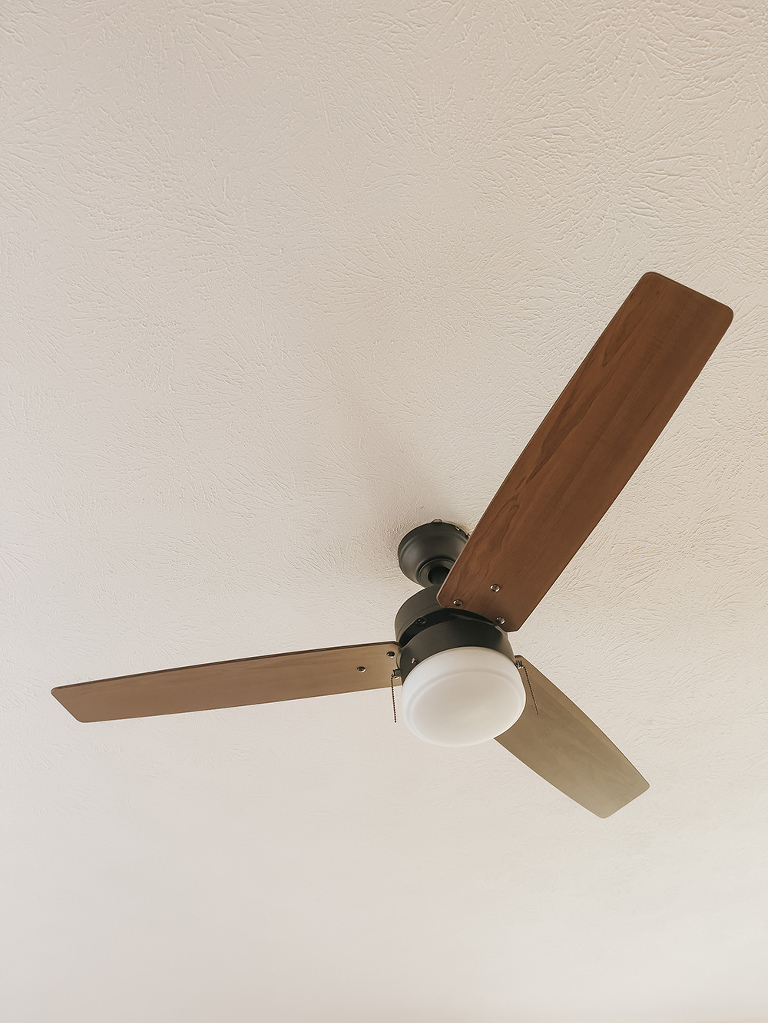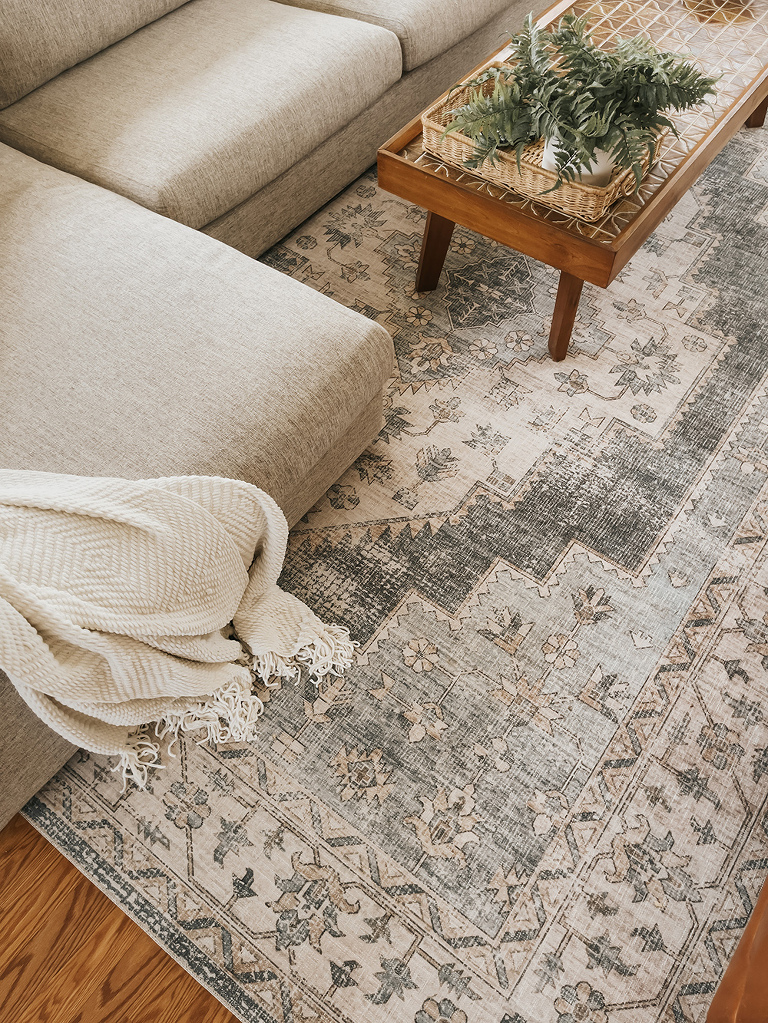 The very first thing we did was paint over the yellow with a bright white color called "Elegant White." For some reason, I wasn't expecting the new paint to make quite so much of a difference (I guess I had gotten used to the yellow paint in those first couple of weeks living here), but when we stepped back to take in the freshly painted room, our jaws fell to the floor. The sunroom looks so much bigger and brighter now, and I love how the original cream trim really pops against the pure white paint.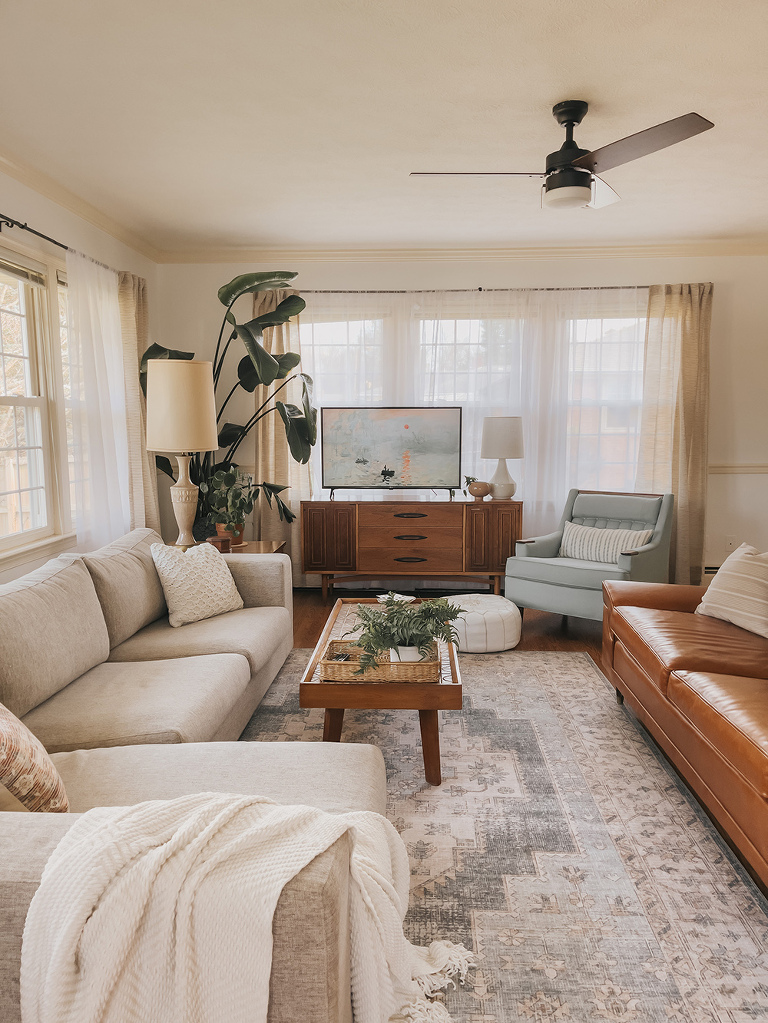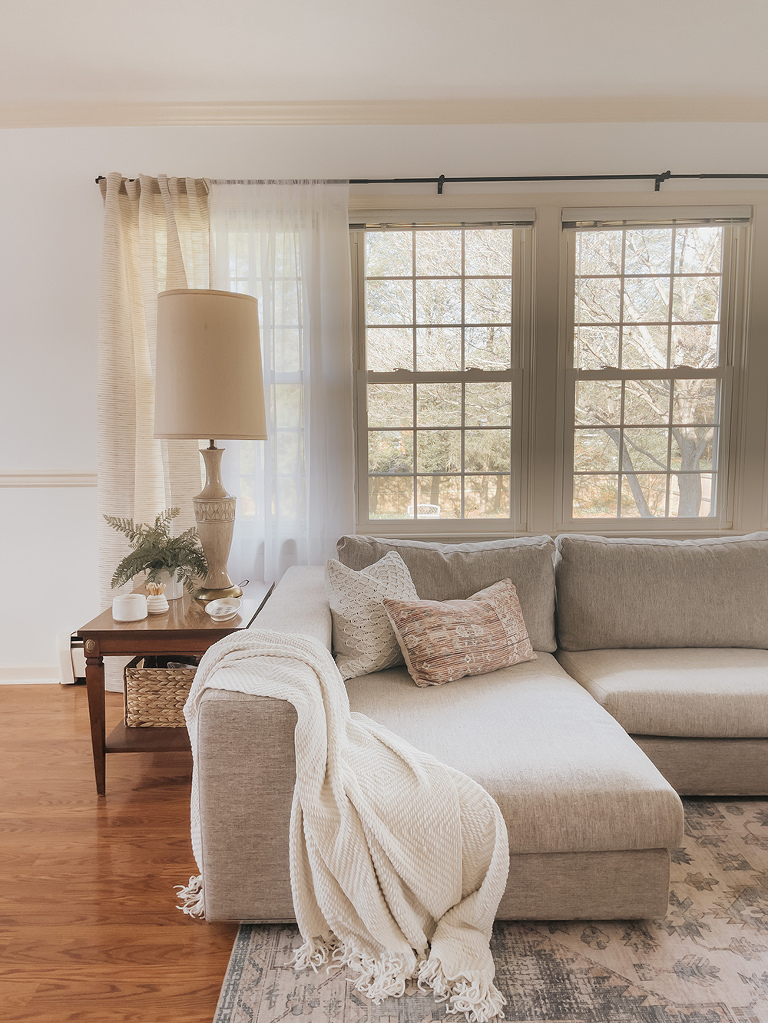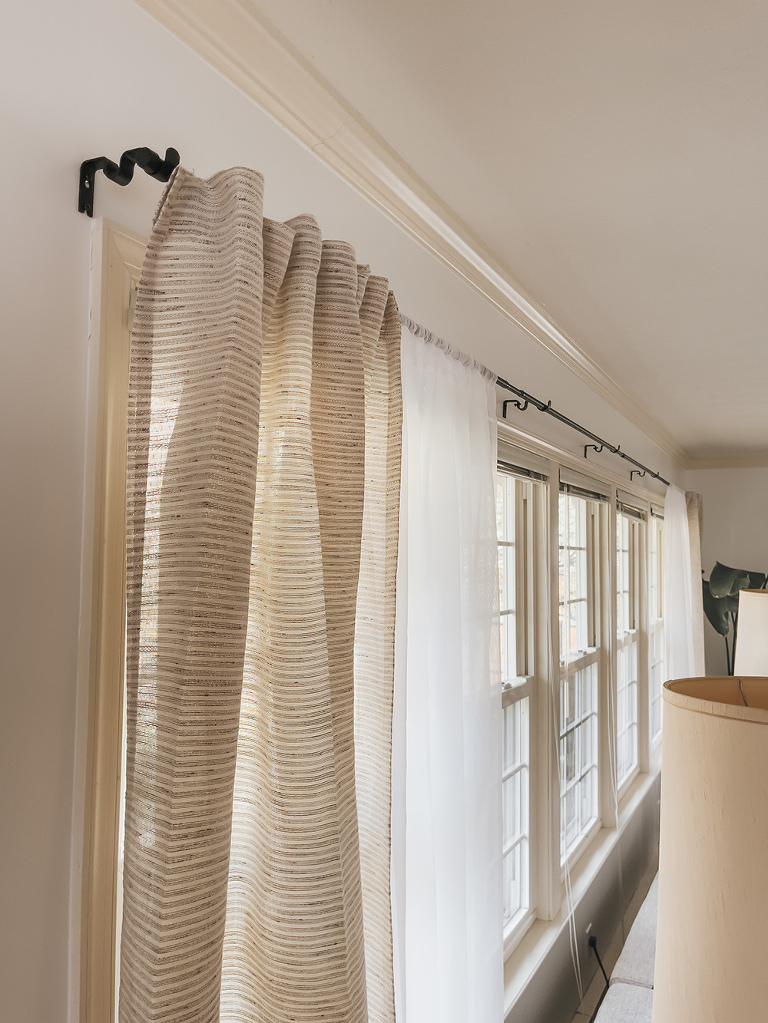 Curtains were another big priority, first, for privacy, and, second, to diffuse all of the sunlight that pours into this room in the morning. We hung our favorite sheer curtains across the side windows to help add a sense of privacy, and then accented the ends of each expanse of windows with these curtain panels. I appreciate that the panels have just enough color and texture to feel elegantly decorative without blocking too much of the light.
You may have noticed that we decided not to fill the back wall of windows with sheers all the way across. That was because we didn't want to block the view of our backyard. The yard is already very private thanks to a thick line of towering evergreen trees, so we didn't need the privacy there, and we love being able to watch the birds at the bird feeder unobstructed. In the event that we want to totally block the light (like when we watch movies) there are metal blinds that we can pull down.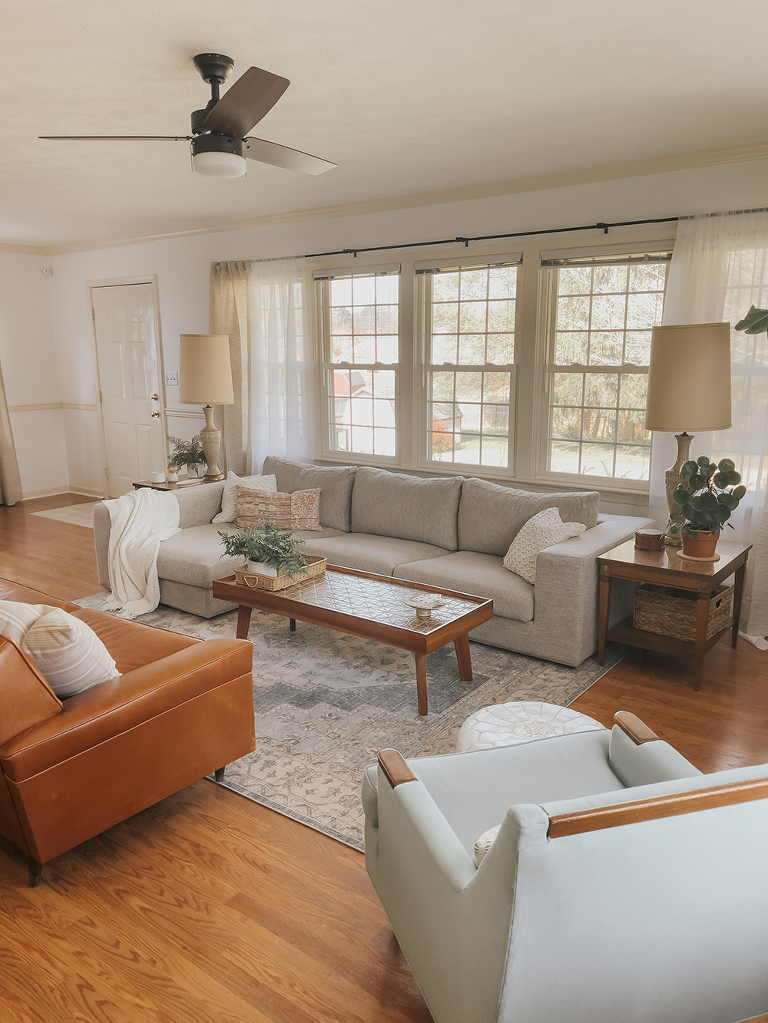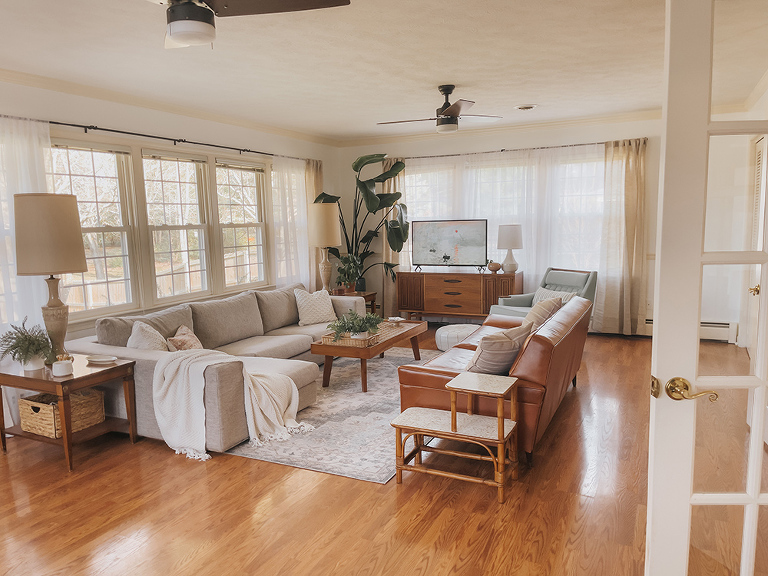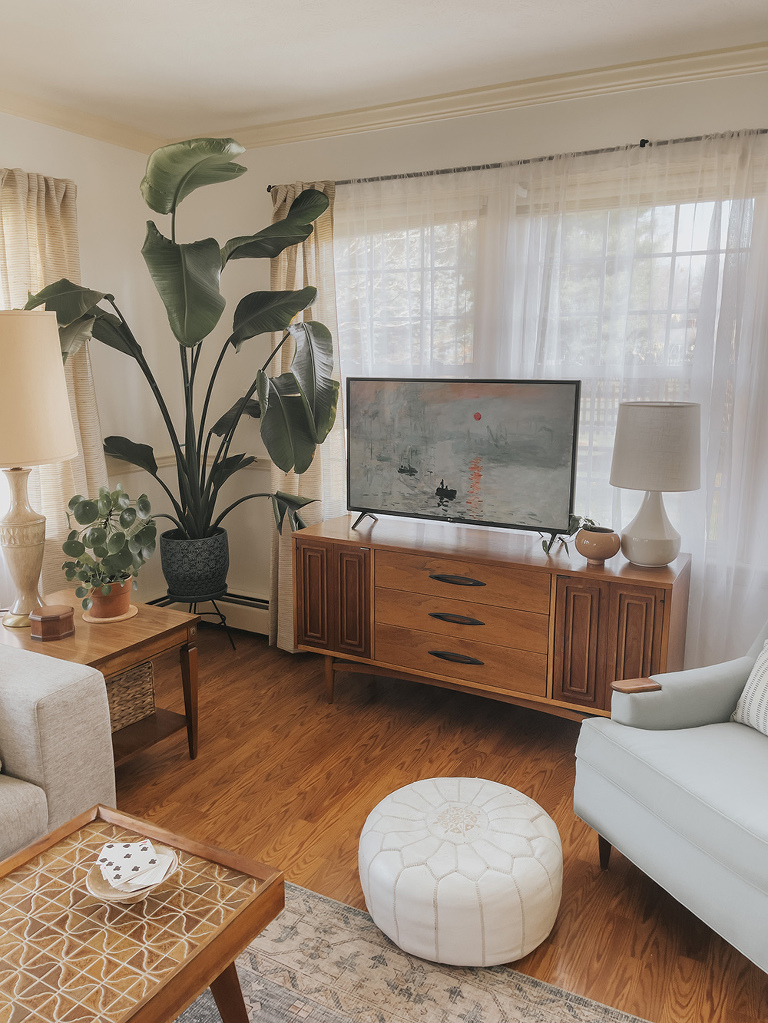 RESOURCES: Area rug, white paint, ceiling fans, curtain rods, curtain panels, sheer curtains, white throw pillows, patterned lumbar throw pillow (everything else is either vintage or discontinued)
Did you notice the updated ceiling fans? We didn't mind the black and wood color palette of the old fans, but they were just too big for the space and weren't our style anyway. Those same exact fans are all over the house, so we actually ordered several more of the new fans and will slowly install those in the other rooms as time allows. At any rate, this sunroom has become a favorite spot for everyone in our household—pets and humans, alike—and I'm so glad to finally be able to share it with you to kick off the new year. I hope it goes to show just how powerful new paint can be!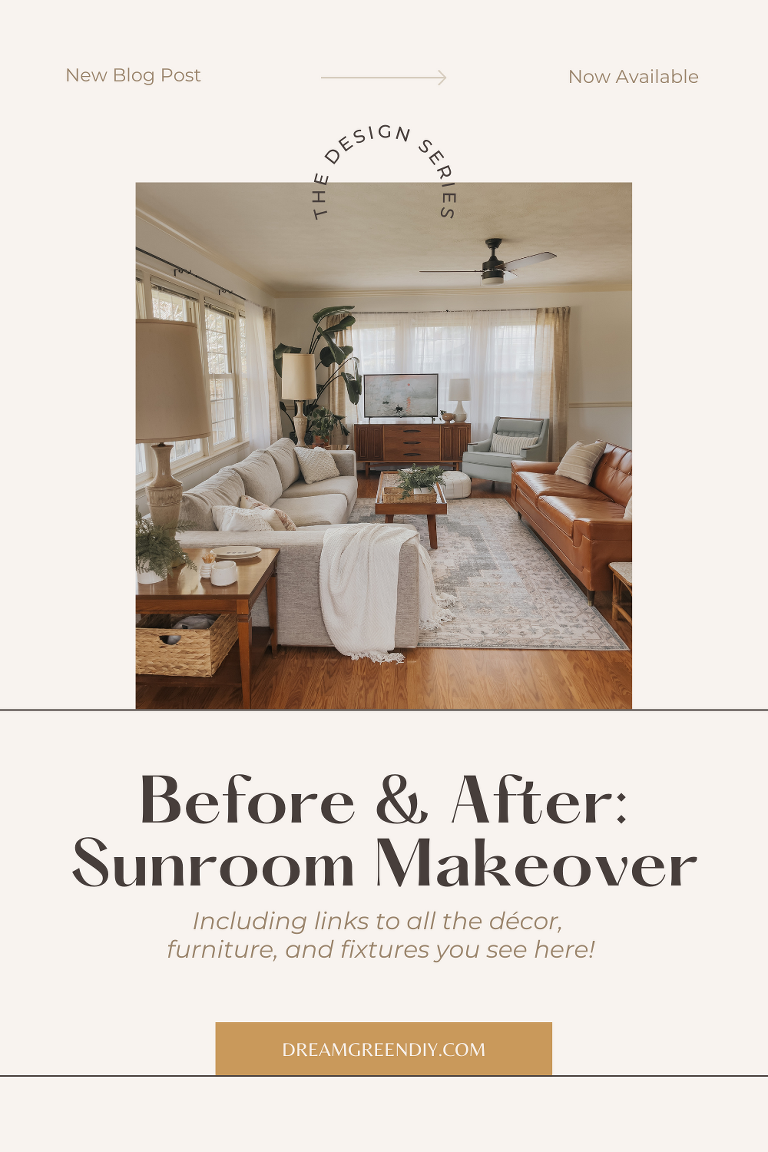 *I earn a small percentage from purchases made using the affiliate links above. Affiliate links are not sponsored. Rest assured that I never recommend products we wouldn't use or don't already love ourselves.