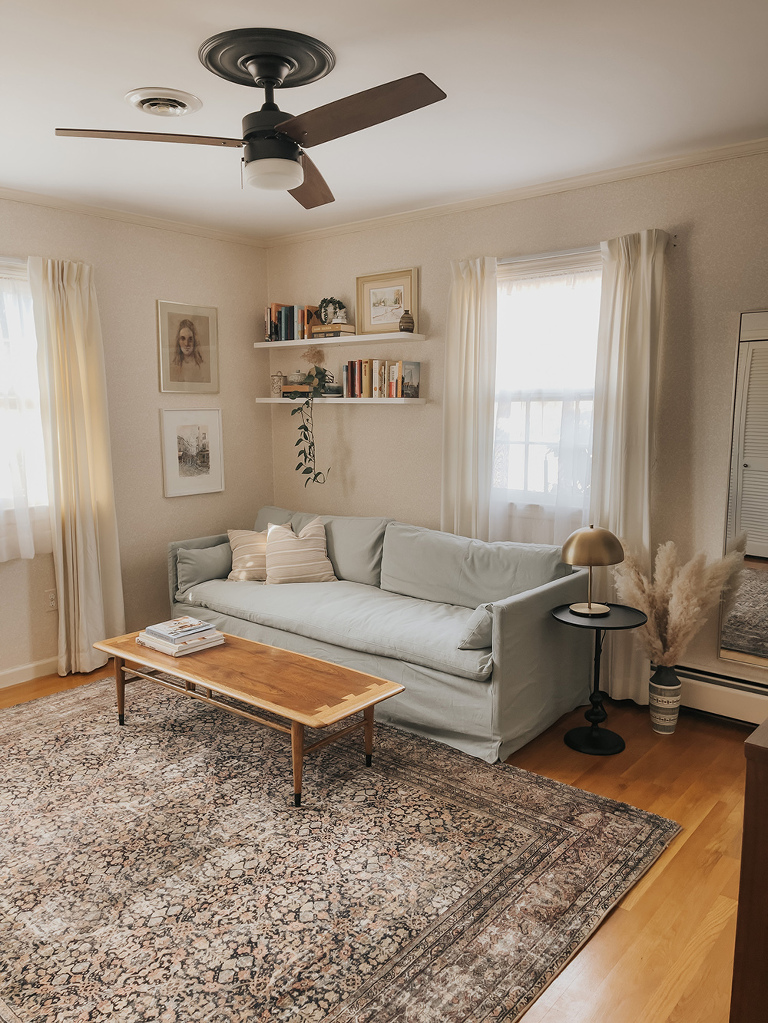 *This story was made possible by the generous support of Sixpenny, and features gifted product for review purposes. All opinions are my own.
Our new home has been full of surprises! Ever since we moved in three months ago, I've discovered so many extra things to love. I knew we had found a gem of a home when we toured it back in September, but it is so much better than I even dreamed now that we're actually living in it. Some rooms have cool original details I hadn't spotted during that first hurried walk through, I've now really come to appreciate the high quality finishes the previous homeowners put in, and I've also realized just how large some of the rooms are. I had no idea!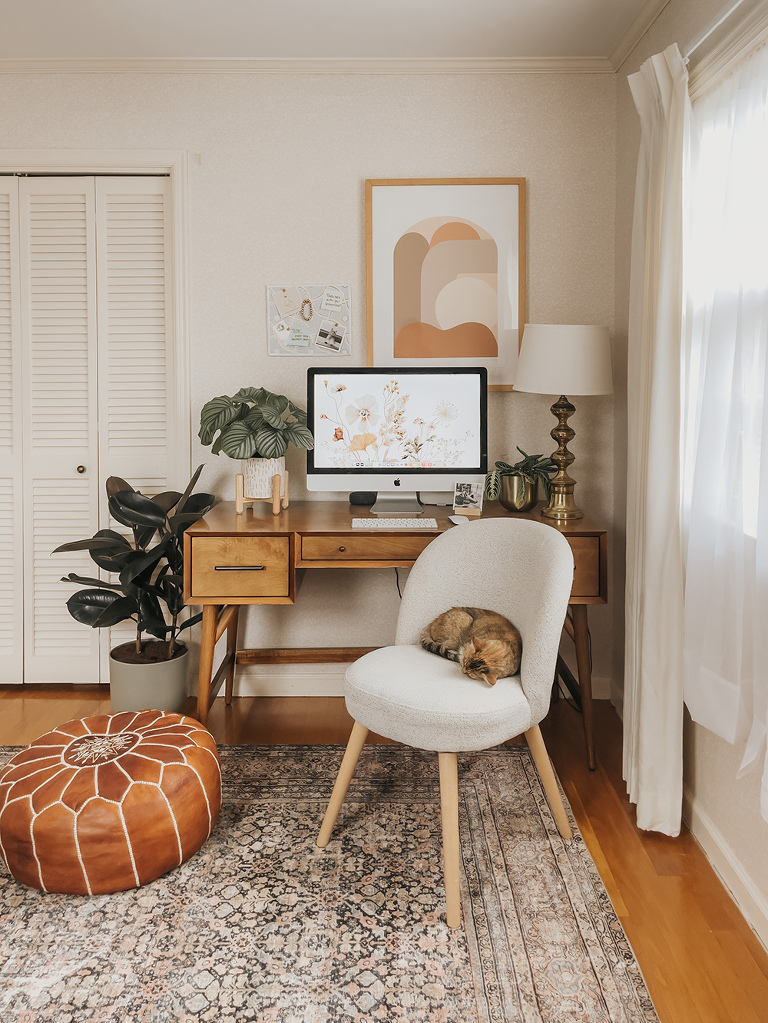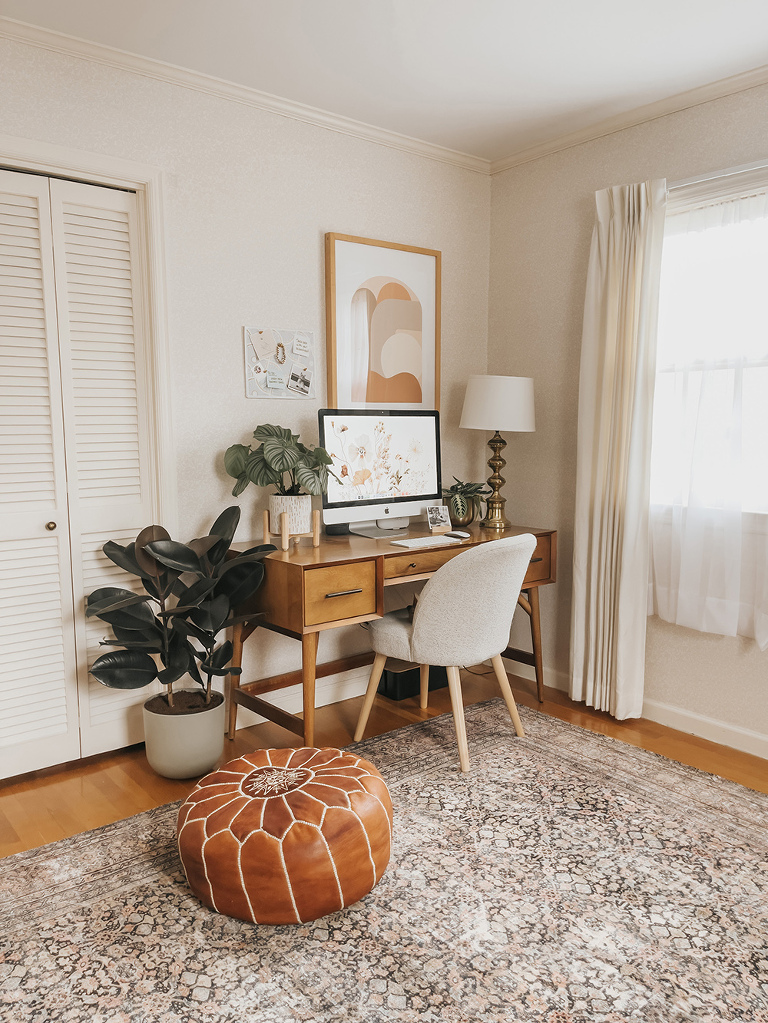 That latter point (larger-than-anticipated room size) is what led to today's post. When I chose the back bonus bedroom for my home office, it was mostly because of the great natural light and extra window. I didn't realize until after we moved in that the room was actually enormous. I set my desk and chair in one corner, and then found out that I had practically an entire room to fill that I hadn't anticipated.
I went back and forth those first few weeks contemplating what kind of function I wanted to add to my office with furniture. Should I create a guest room area with a traditional bed and mattress or use a small daybed? The problem is that I had tried that in our last house and no one ever used the room except our cat. Maybe a lounge seating area? In the end, I chose to create a reading nook using a new Sixpenny couch and a vintage coffee table.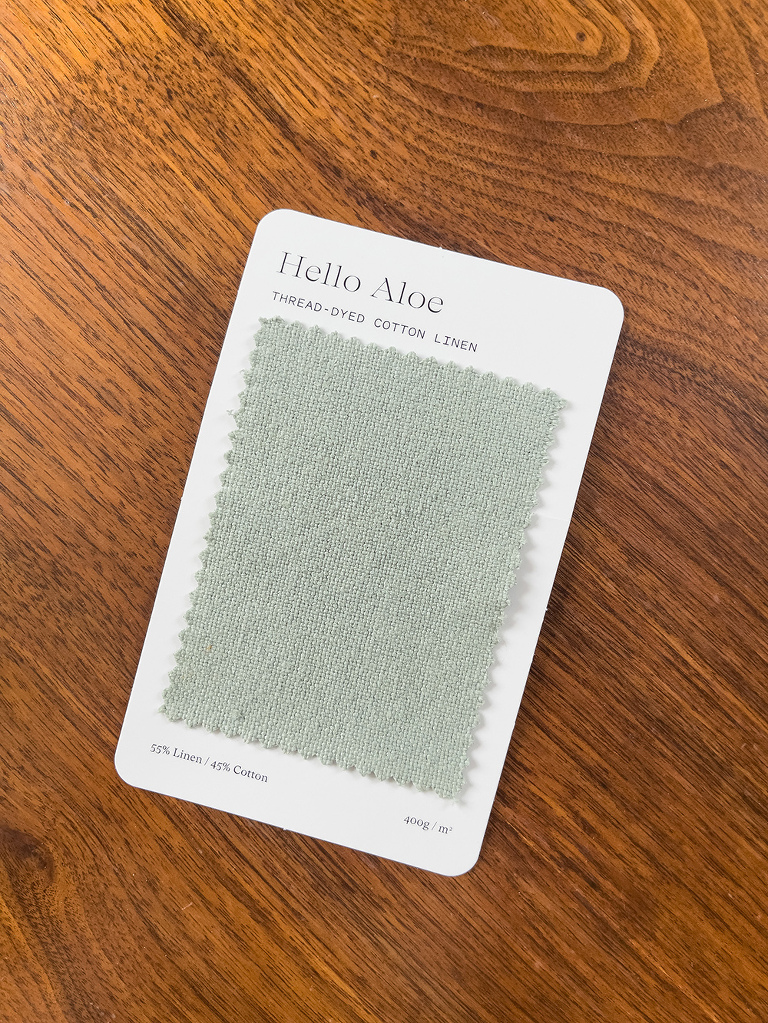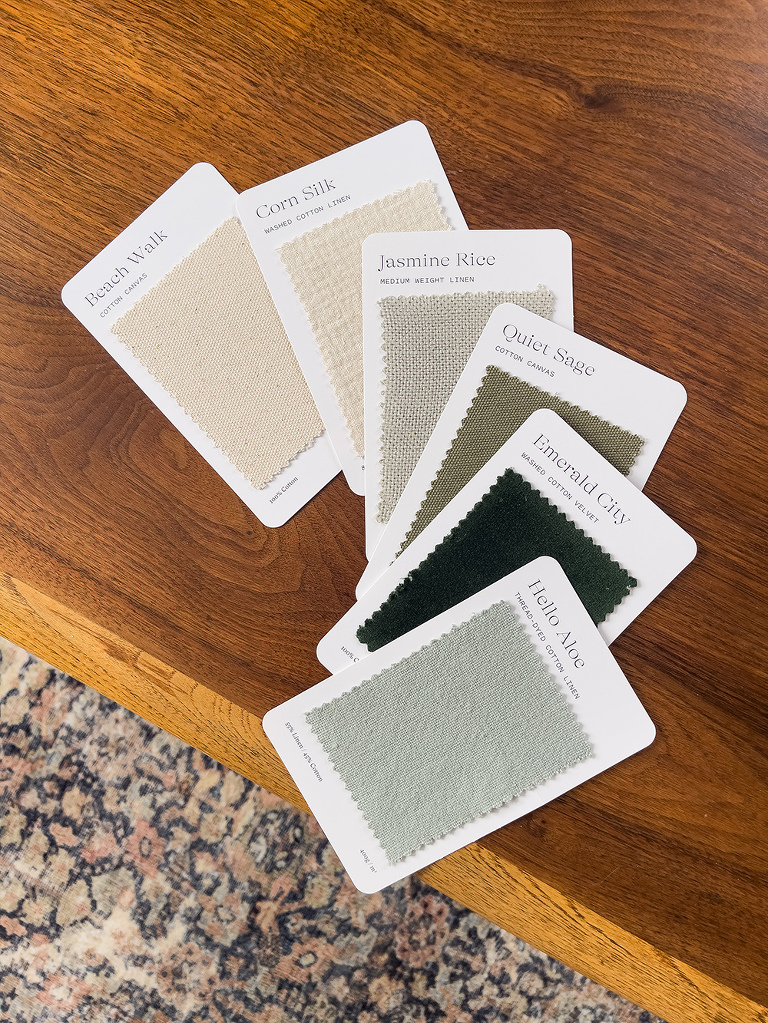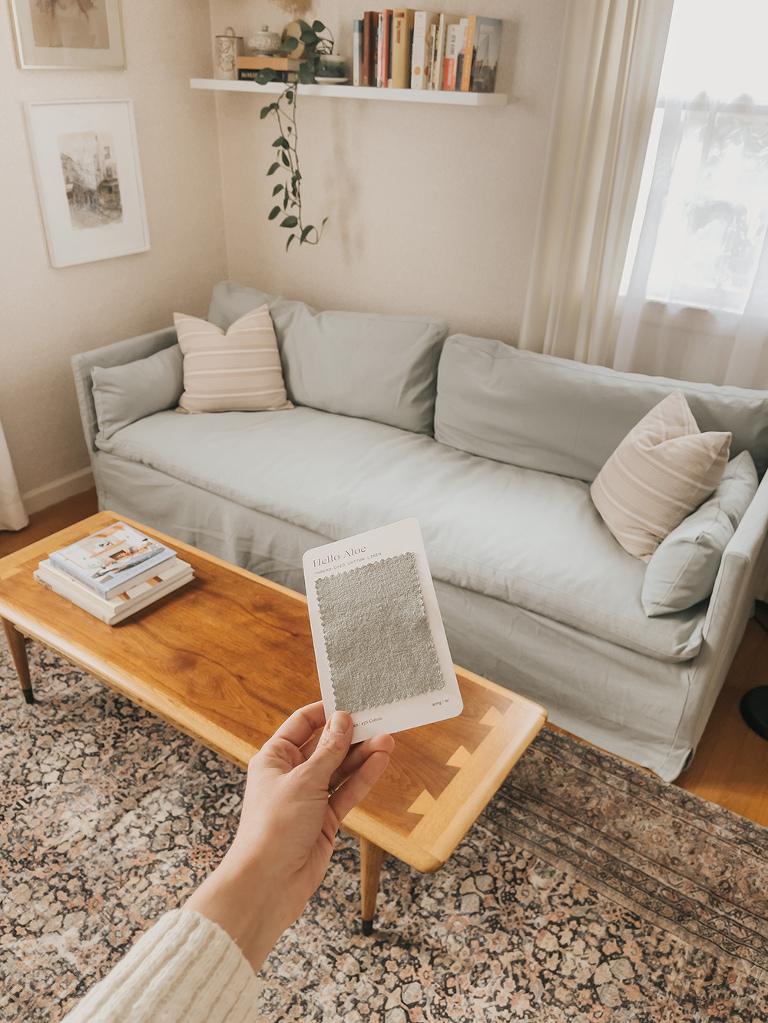 This was my first time working with the brand Sixpenny, and I was so impressed. I've worked with a lot of furniture brands over the years, but this was the first time that I was invited to try out a design consultation. This is actually a complimentary service that anyone can enjoy as a Sixpenny customer, but I'll tell you what…It made me feel like a queen!
I was able to collaborate with one of their professional consultants to choose the right couch for our home based on things like mail-order fabric swatches, a design questionnaire, and a custom/personalized design deck featuring the sofas that would work for us based on the actual measurements of our home. They thought of everything to ensure that our new couch was the right fit for us based on all of our needs (dirty pet paws included). There's even an option to schedule a call with their Design and Custom team for the consultation, in addition to using the questionnaires to communicate! At any rate, because of the design consultation, sofa delivery day went off without a hitch, and our new couch was just as perfect as I imagined it would be.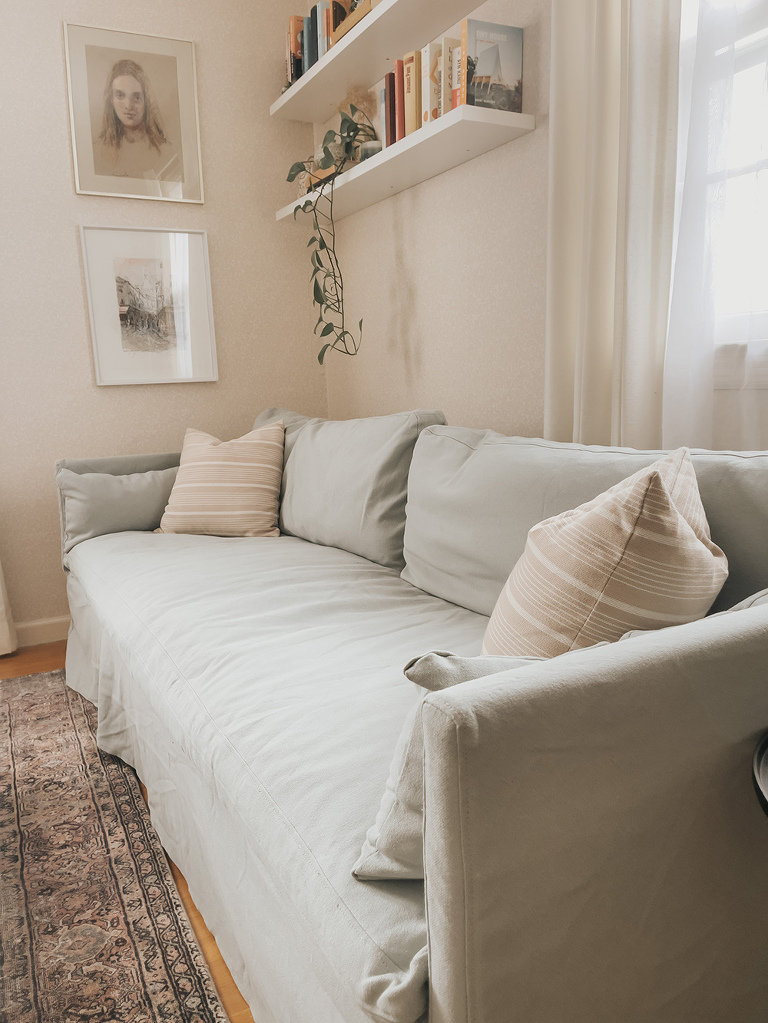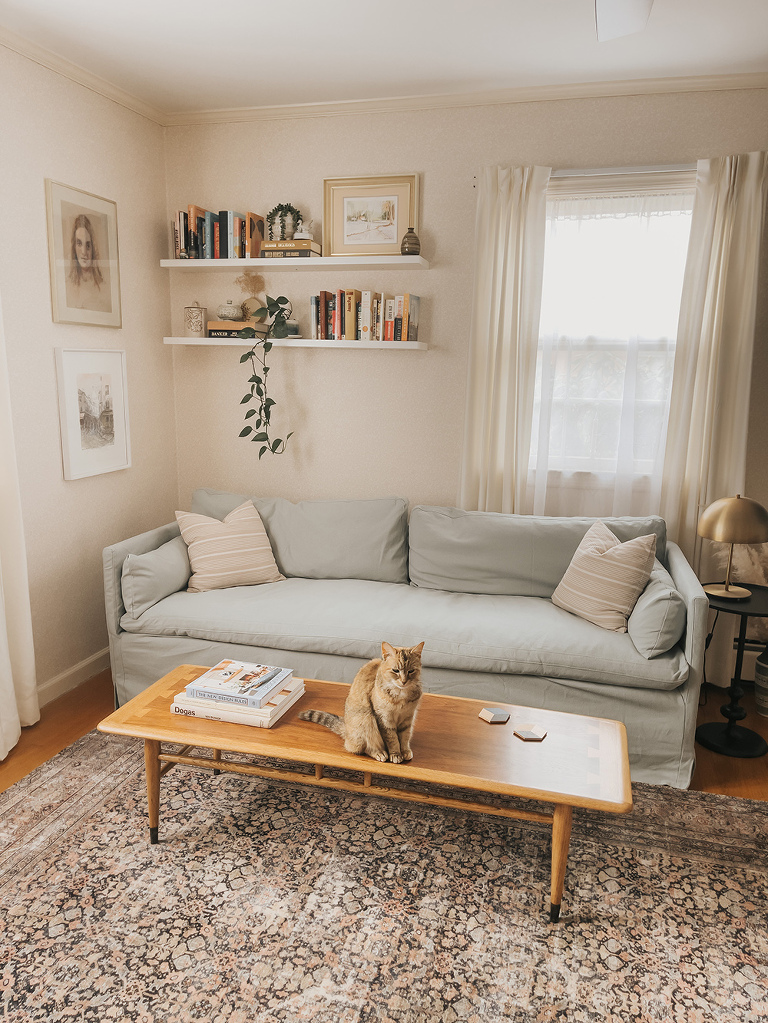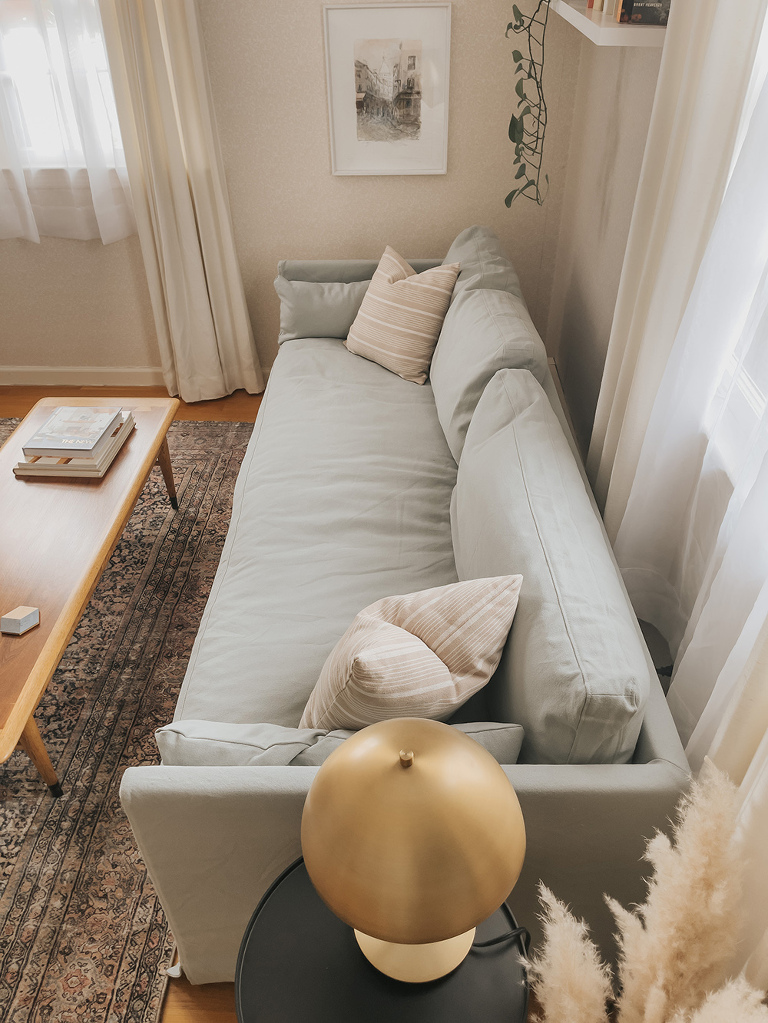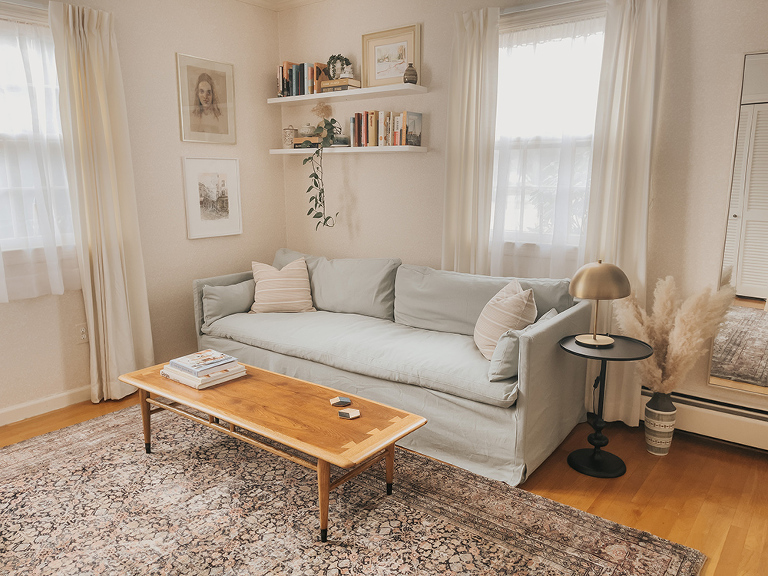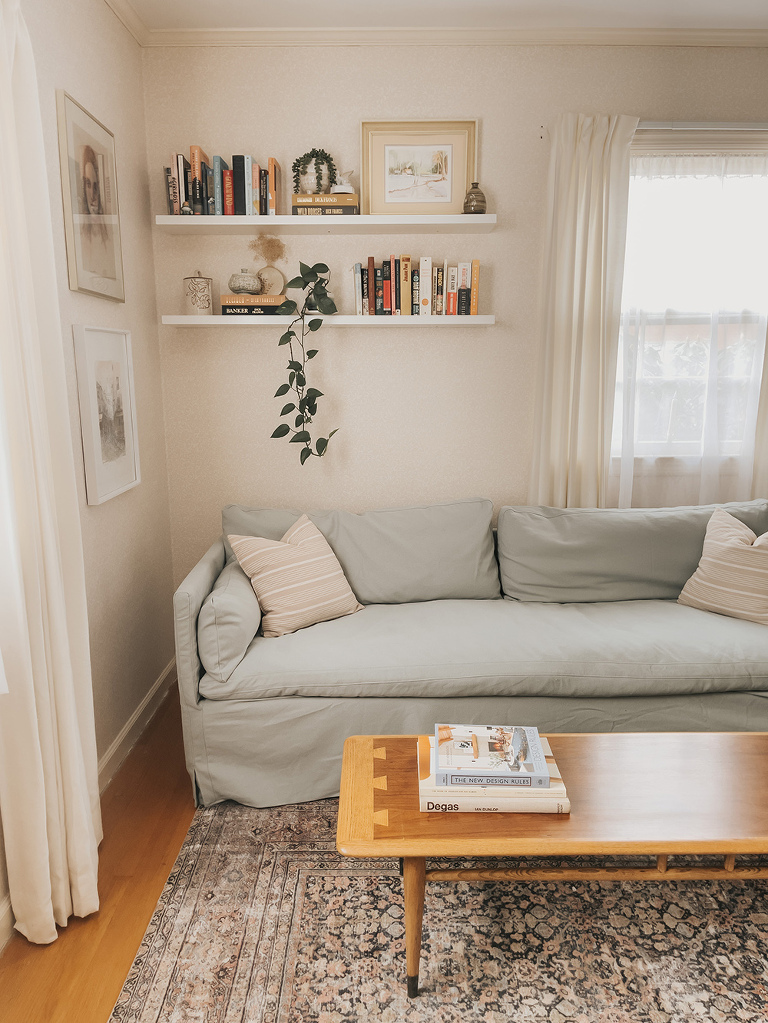 In the end, I chose the 84-inch Gabriel feather down sofa in the color, "Hello Aloe." This fabric is a Thread-Dyed Cotton Linen, which is ideal for our pet-filled household since every fiber is saturated with dye before weaving. In other words, this couch is exceptionally colorfast and can, generally, be spot-cleaned. All of their slipcovers are easy to remove and clean as needed, too. If you want more details, the Sixpenny website has a ton of great information via their blog. You can click here to learn how to find the best fabric for your pet, and here for their tips on how to clean your slipcover.
It has been about a month since I put the sofa down in my home office, and I've ultimately used this room so much more often now that I have the reading nook set up. That first moment I plopped down on my soft, cushy new couch was pretty game-changing. It was the first time I had been able to see the room from that vantage point, and I remember taking a deep breath of satisfaction just imagining all of the future hours I'd spend lying there with a good book. Gosh, I adore our new home—and I love my new couch, too! I hope you like how it turned out.