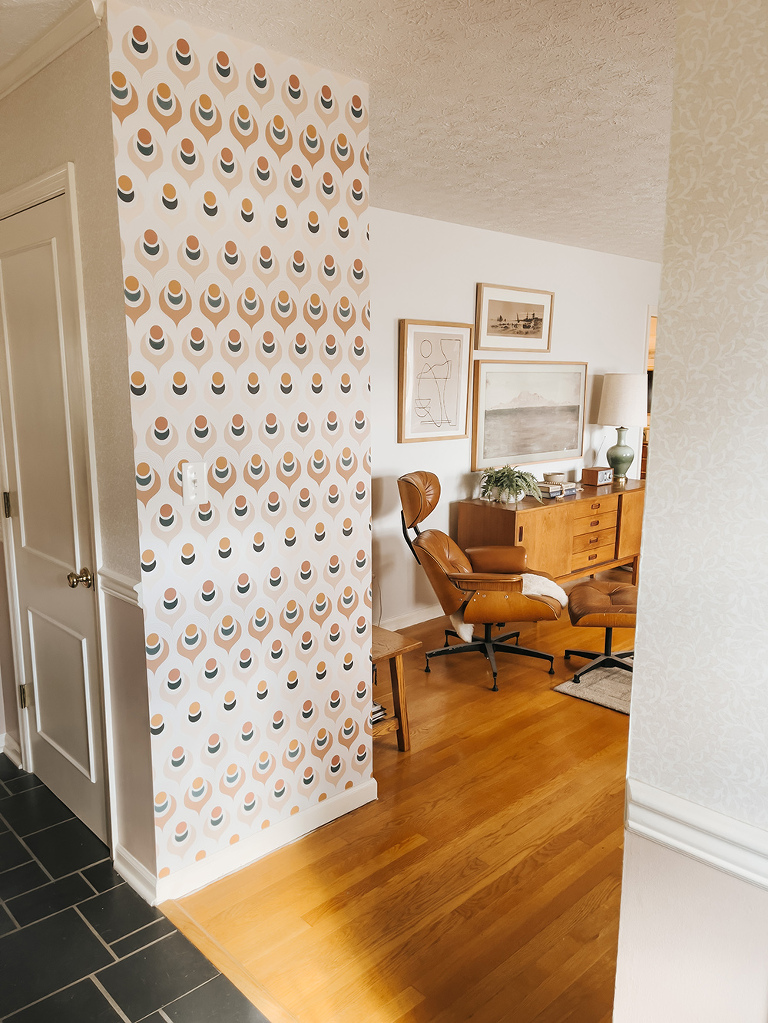 **This post was sponsored by Fancy Walls. All opinions are my own.
Do you remember last year when I teamed up with Fancy Walls to makeover our dining room? Well, ever since we moved house, I've really missed our lovely patterned feature wall, so I decided to create a brand new focal point in our new home using Fancy Walls peel-and-stick wall covering. Where did we put it this time? Our entryway!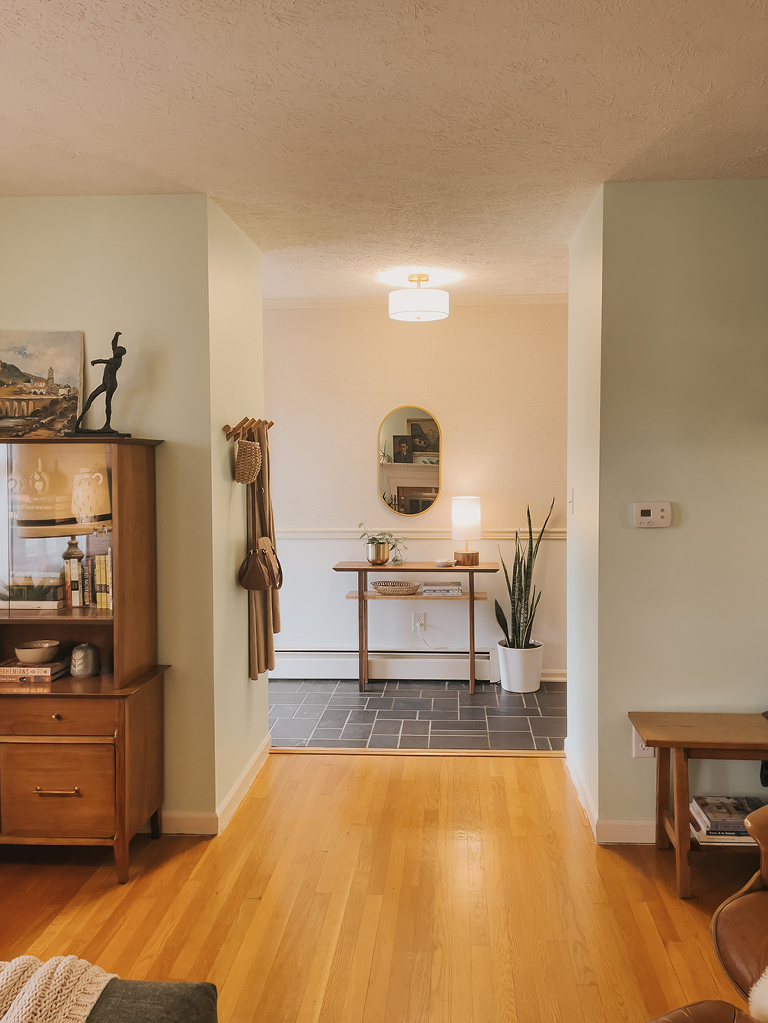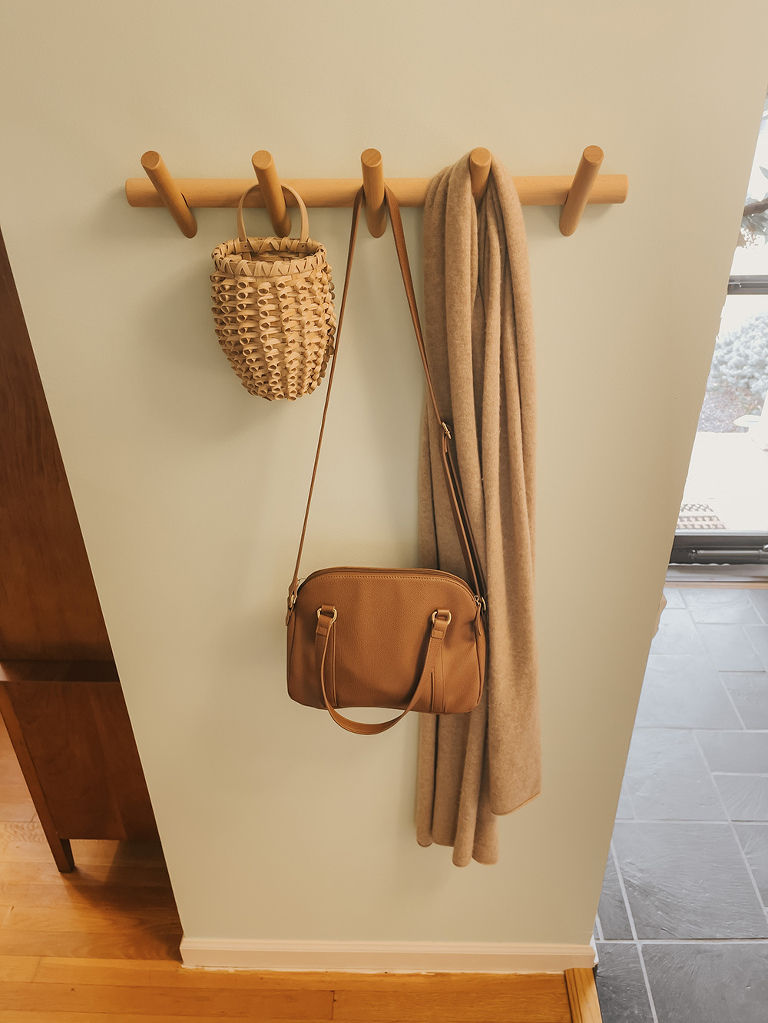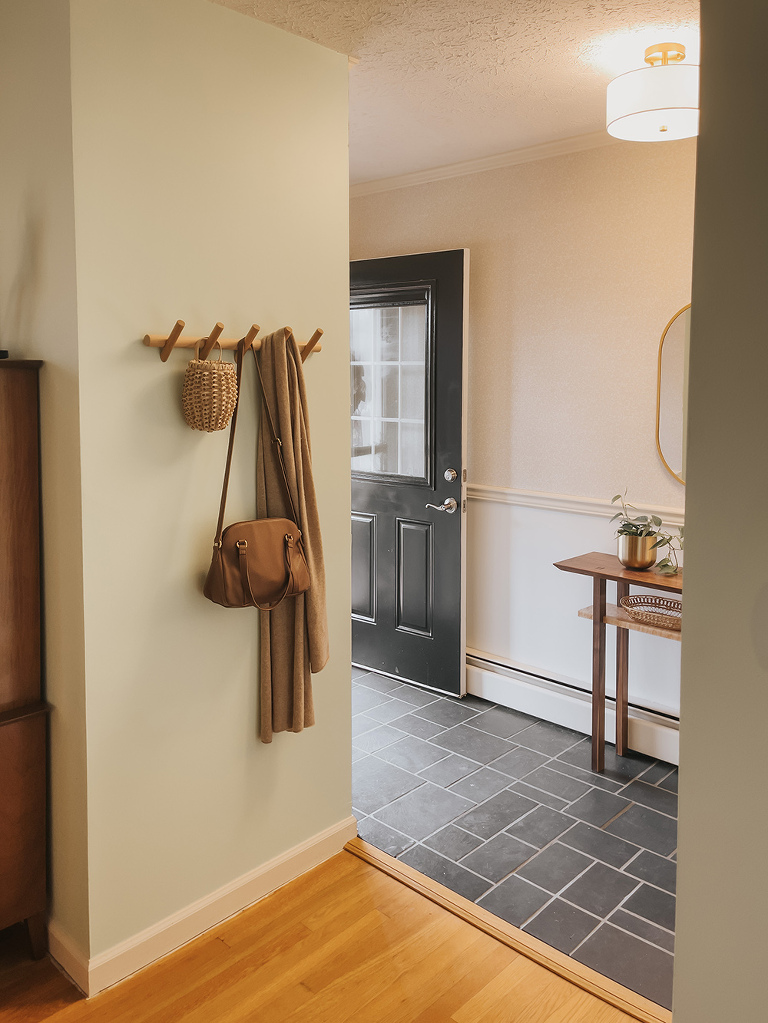 As you can see in those photos above, our entryway used to be a little lackluster in terms of personality. Yes, we had the lovely original slate tile floor and formal chair rail to boast about, but that's sort of where the character ended. I dreamed of adding fresh color to the space, and also a pop of pattern to make our visitors feel extra welcomed and intrigued to see more of the house.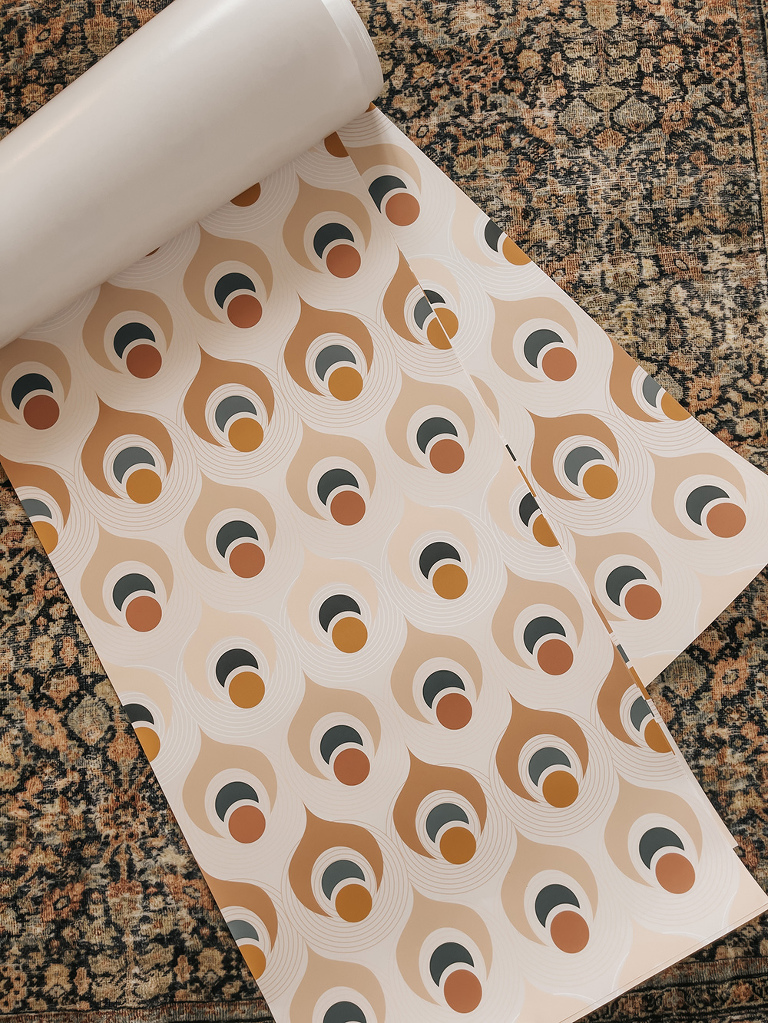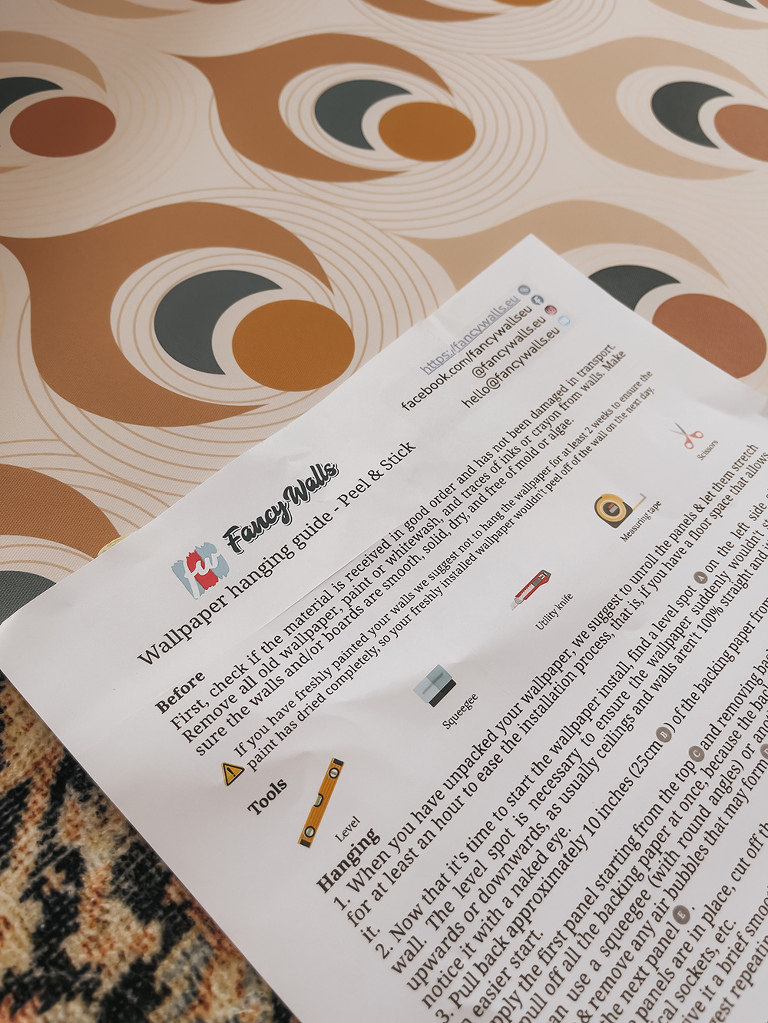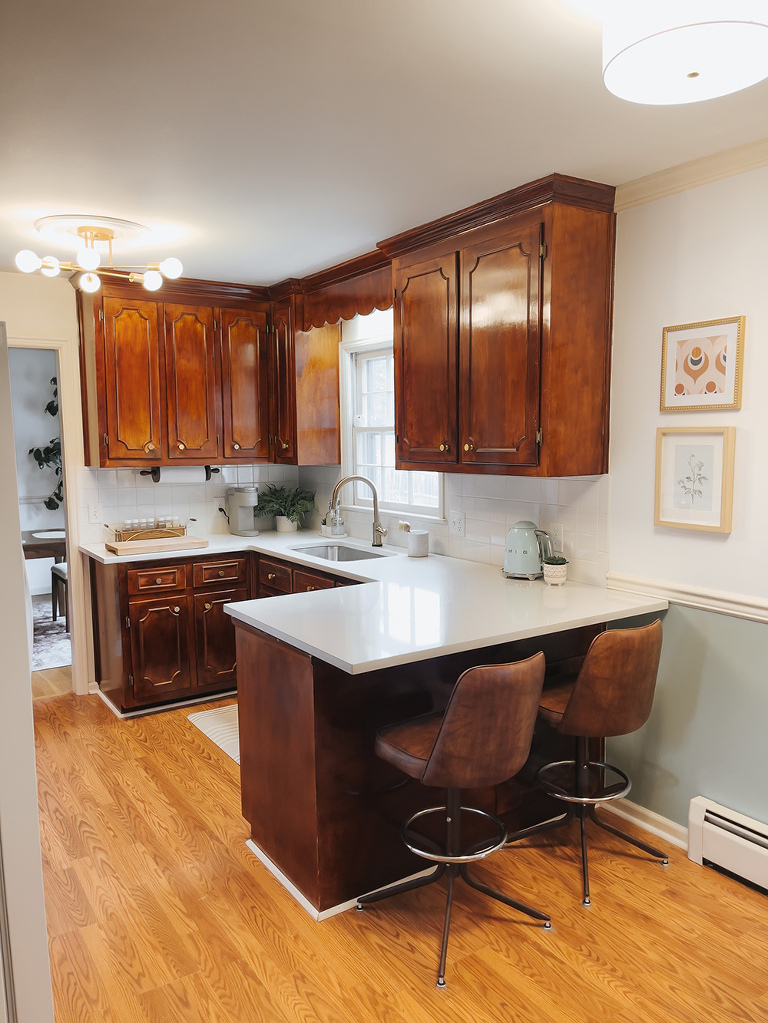 Enter: Fancy Walls. As you know, I worked with their team last year on a patterned feature wall in our dining room. I loved everything about how that project turned out—especially the fact that I was able to complete the entire thing almost entirely on my own (John stepped in to hold the longer pieces of wallpaper up out of the way for me one or two times as I stuck everything in place, but I, otherwise, did it all by myself).
This brand was the first that came to mind when I started brainstorming ways to make our entryway feel more inviting and more like "us," and, happily, the Fancy Walls team was happy to oblige. I started by sharing my vision for a petite section of wallpapered wall just to the right of our door as you walked inside, and the panels of "Neutral Retro Geometric Wallpaper" arrived just a week or two later.
See a small sample of the wallpaper that I framed as a test piece in our kitchen above!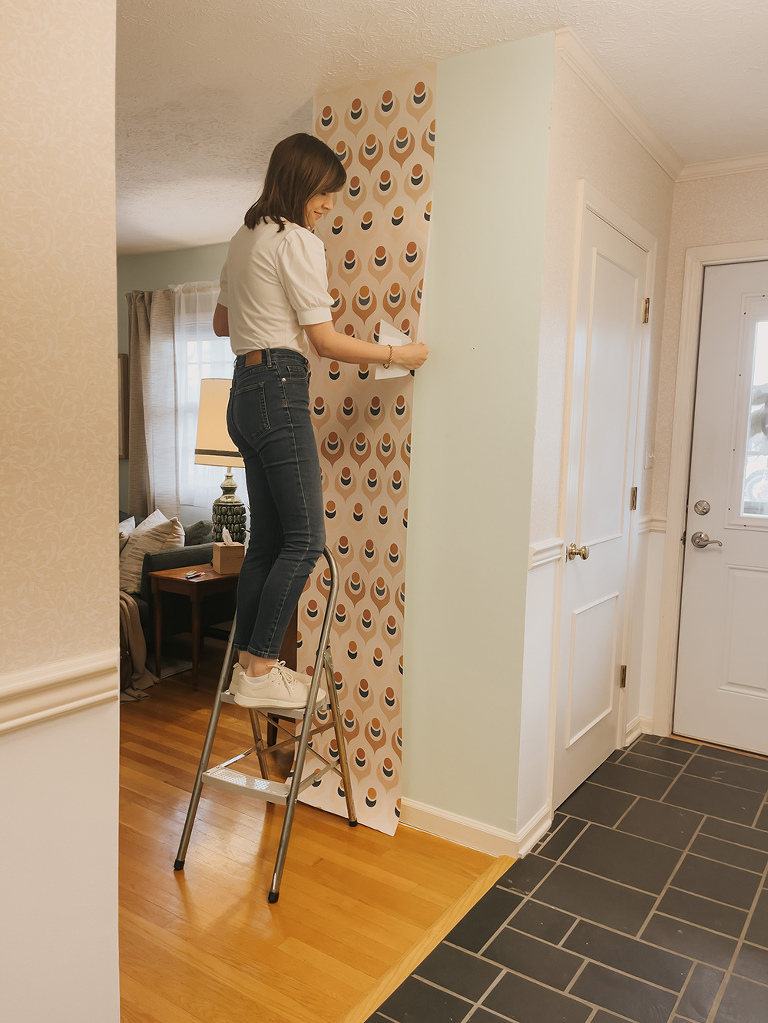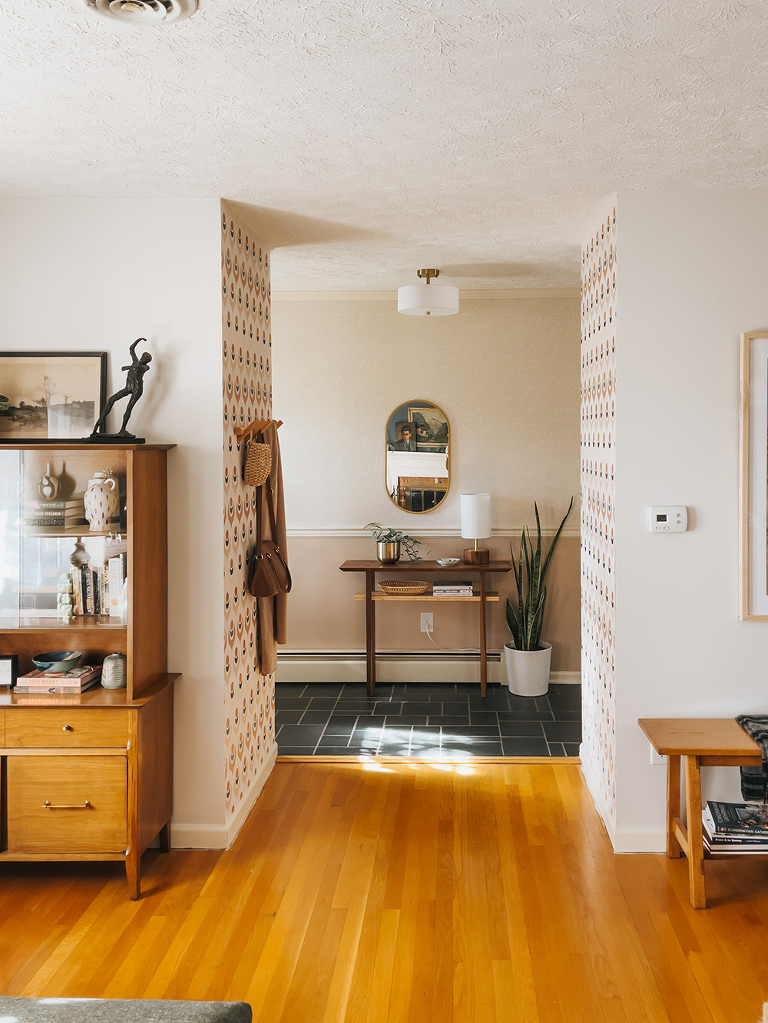 I kid you not, it took me less than 30 minutes to install the four panels of peel and stick wallpaper that I received. The two facing entryway walls you see above that I decided to cover took just two panels each and about 15 minutes to finish.
First, I drew a level vertical line down the wall in pencil so I knew my panels would be hung straight, and then I lined the tops of the panels up at ceiling height. I slowly removed the backing paper and used a wallpaper smoother tool to push out any air bubbles as I made my way down the wall. A quick razor blade run down the edges and along the bottom cleaned everything up to perfection. Just make sure you have a fresh blade when you do this finish work! The sharper your blade, the better.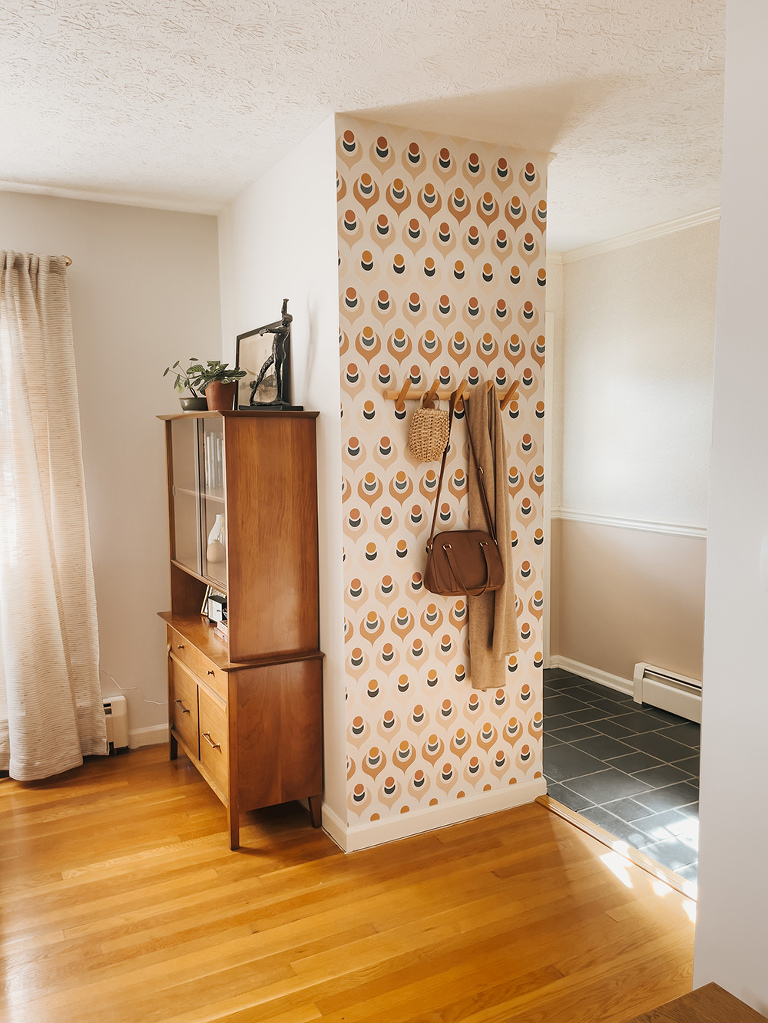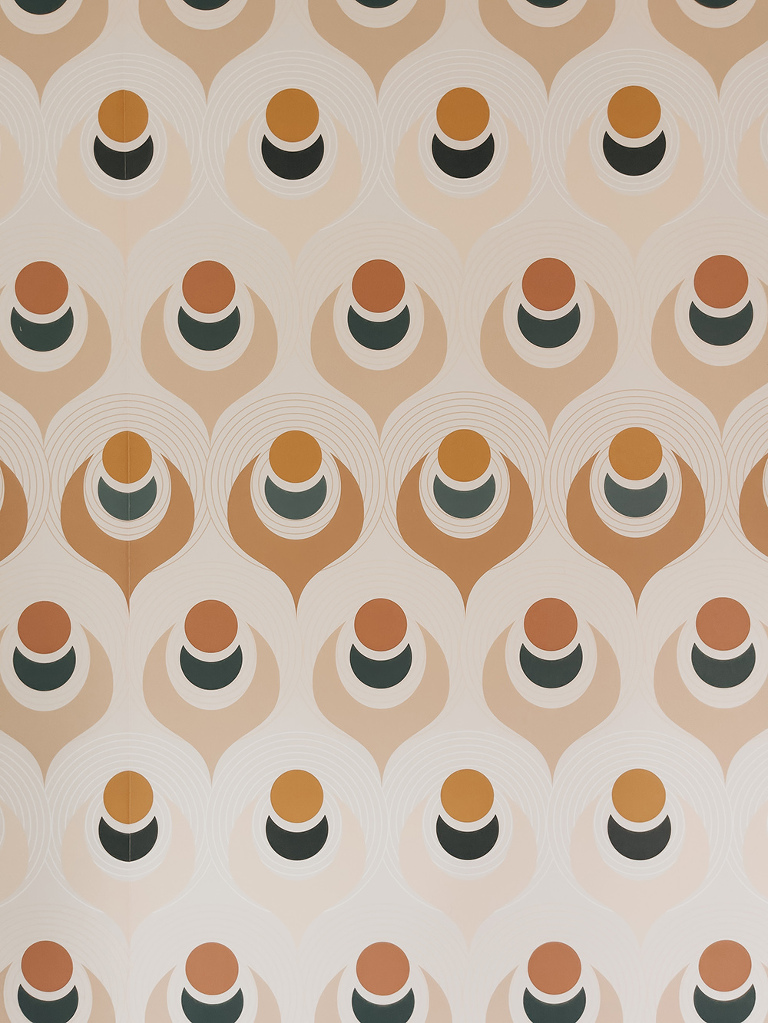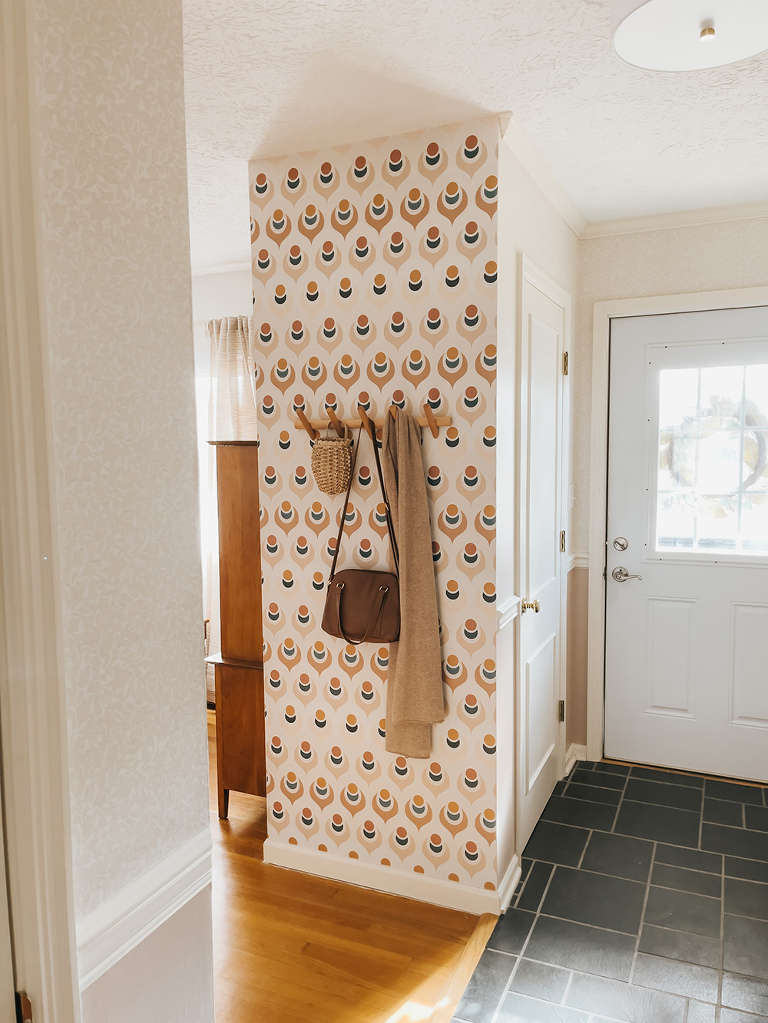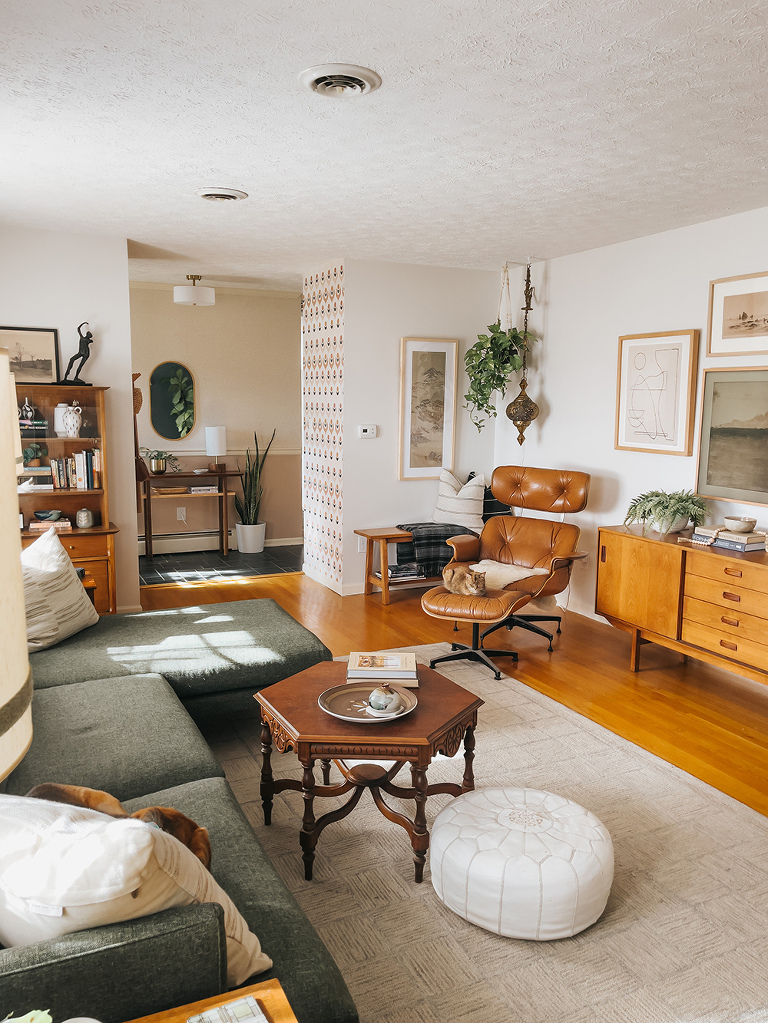 When comparing the "before" photos toward the top of the post to the finished images, you might have noticed that we also painted the living room and entryway to match the new wallpaper. To create a more cohesive look, I took colors almost directly from the pattern, which made my color-picking process pretty fool-proof, I've gotta say. I used "Origami White" in the living room and "Likable Sand" in the entryway, both by Sherwin-Williams, in case you were wondering.
Every time I walk into the house now, I smile. That's precisely the reaction I was hoping to get from our visitors through this project, but I genuinely didn't anticipate that I would be so consistently giddy about it after more than a month of seeing it day in and day out! I still haven't gotten over it.
It has been almost four months since we moved in, and this is the project that was the turning point for me. Adding this wallpaper has made the house "officially" feel like ours, and that feeling is pretty priceless. Which Fancy Walls pattern would you use in your house? Let me know in the comments below!