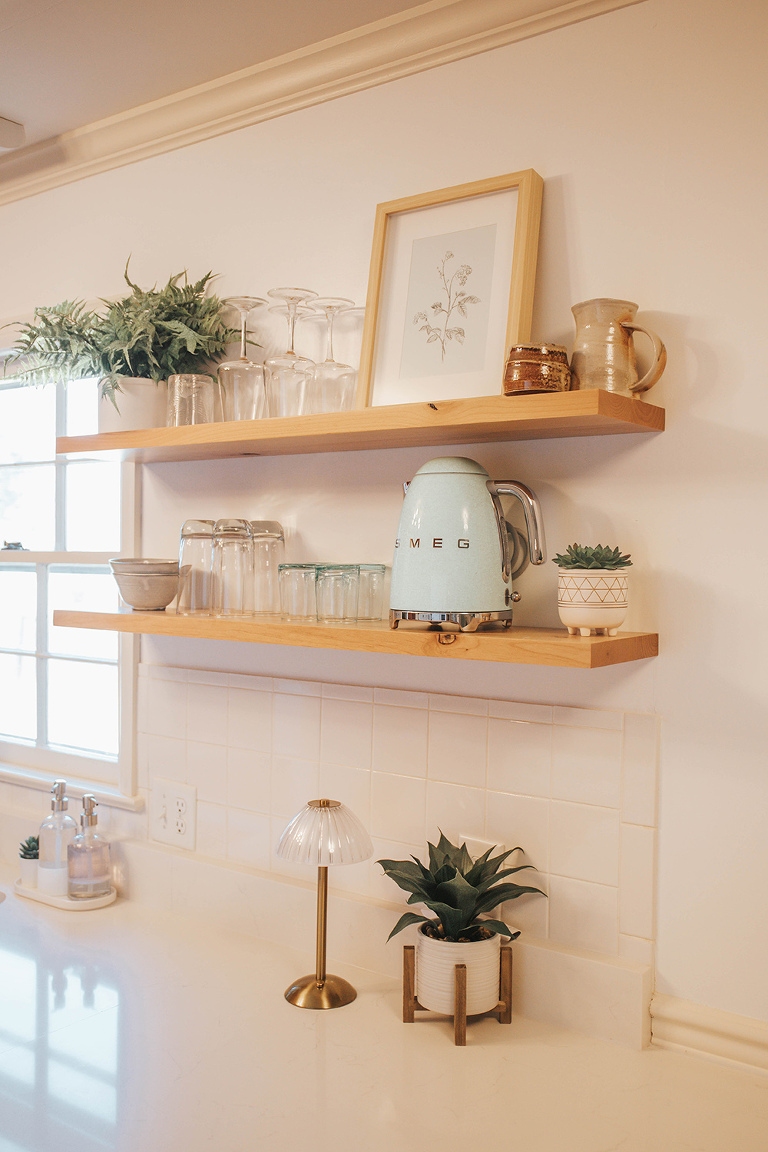 *This story was made possible by the generous support of UltraShelf, and features gifted product for testing purposes. All opinions are my own.
John and I have been slowly chipping away at our DIY kitchen renovation over the past four months since we moved in, but we recently made pretty major headway, and I wanted to share all of the details. We hung new floating shelves! The ones we chose came from UltraShelf purchased through Amazon. I so appreciate that this small business (founded by a third generation woodworker) has a presence on Amazon since it means I can quickly checkout and use the credit card points I have built up there. They're also on Etsy. Anyway, after reading all of the glowing reviews and checking out their brand presence on social media, I decided to go for it, and ordered two 42-inch long alder wood shelves in the 8-inch depth.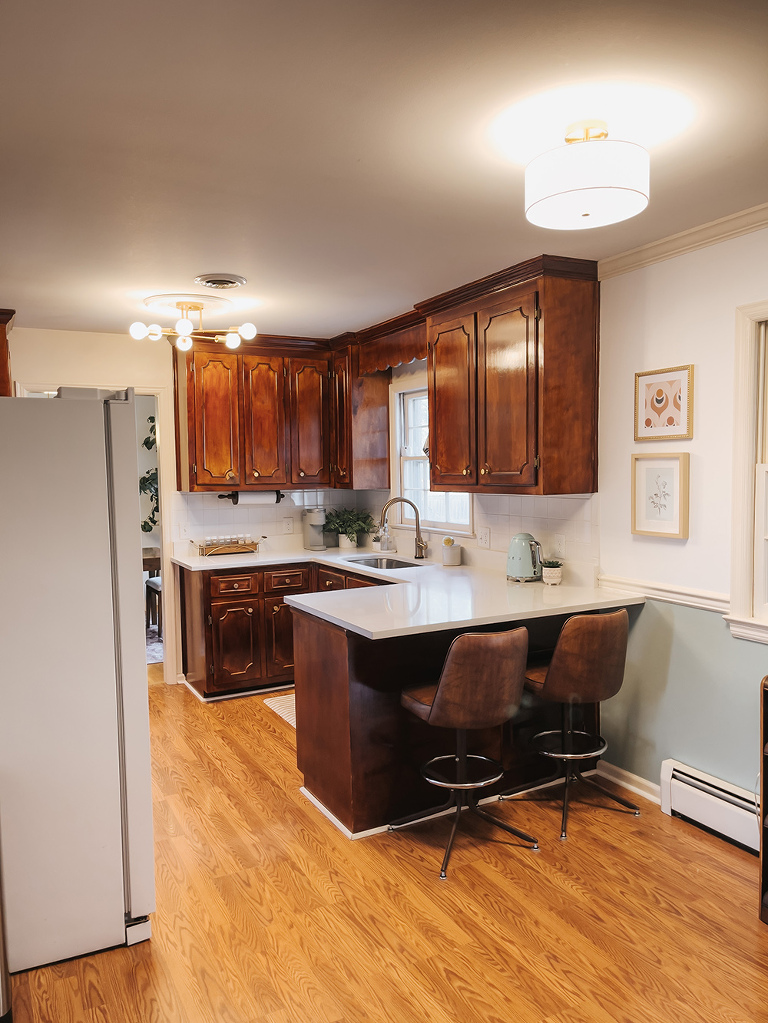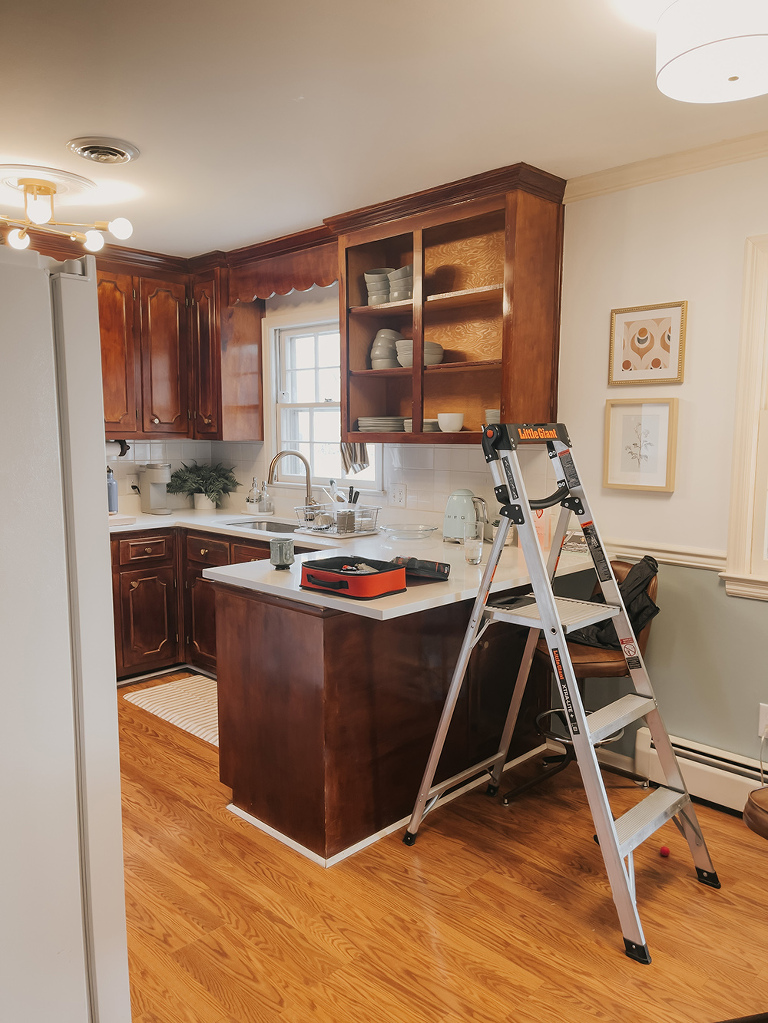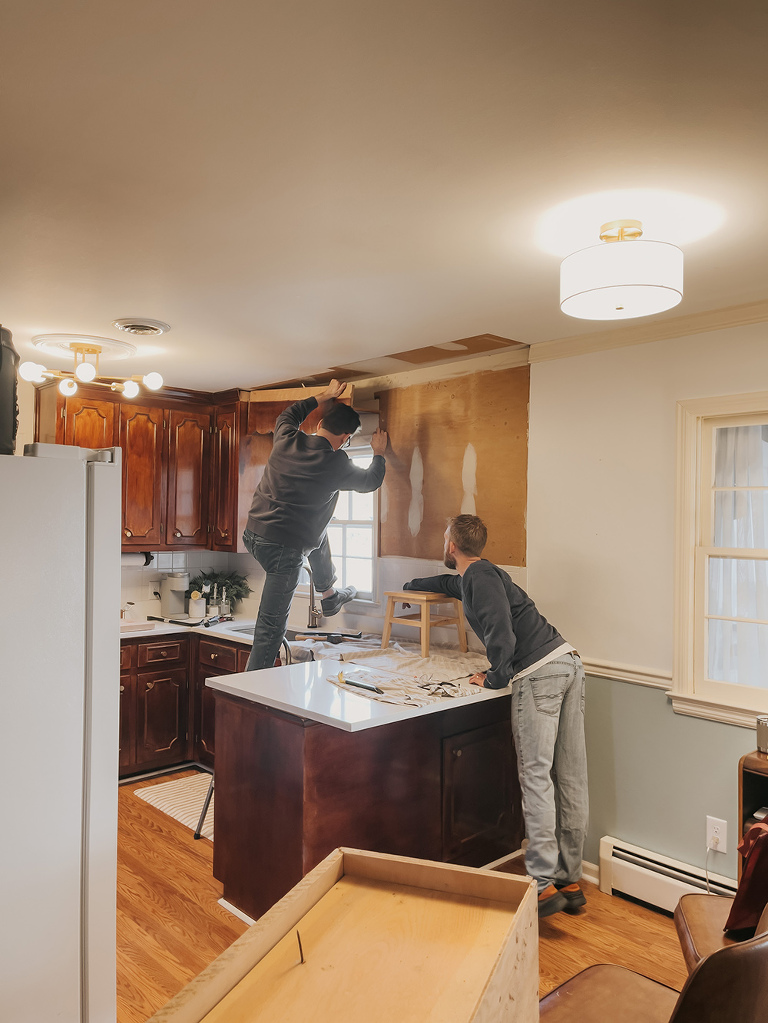 You might have been wondering where we actually planned to hang these new shelves. Our new retro kitchen is tiny, to say the least, and wall space is scant. The only way to make it work was to create new wall space by taking down a cabinet. We actually did this at our old house in order to allow more window light into the room, and it worked really well. We decided to try the same hack in this kitchen, and it was even better in this space.
As you can see in the before photo toward the top of this post, the cabinet to the right of the window blocked a good portion of the view and the light. At first, we thought we wouldn't be able to take this cabinet down because it was the biggest one in the space and we figured it would be necessary to keep from a storage perspective. Several months later, though, we realized that we could simply rearrange the extra storage we did have to free up this cabinet. One random Sunday morning back in January, we started peeling back the original crown moulding, and then my dad came to help us take the cabinet down completely.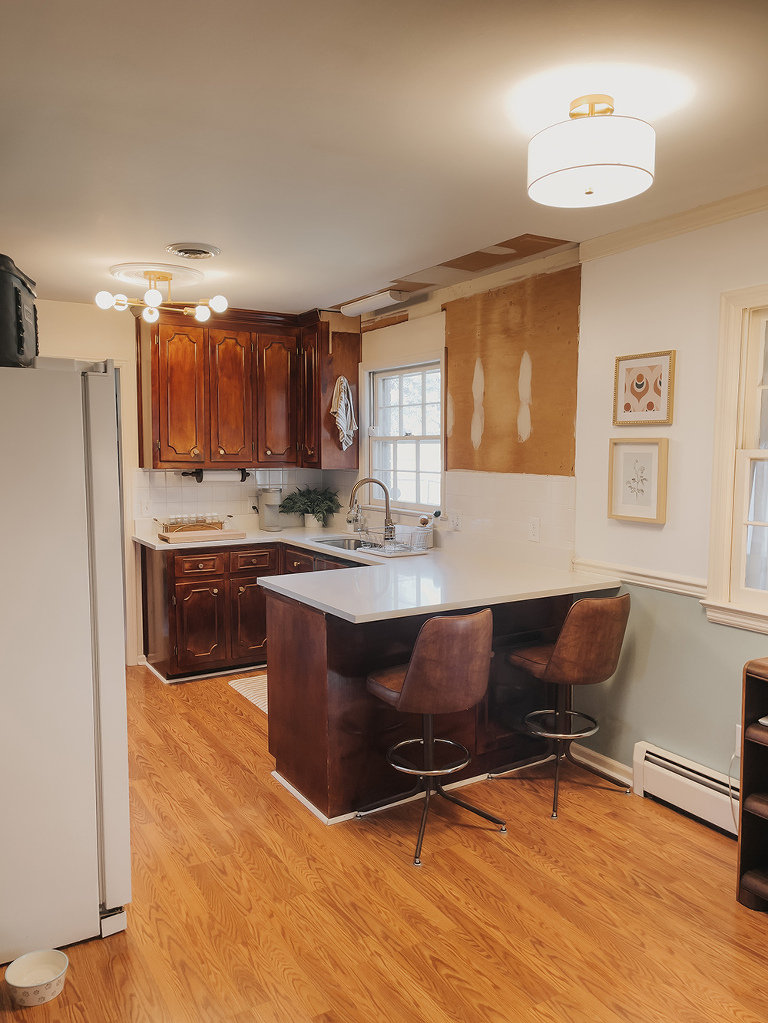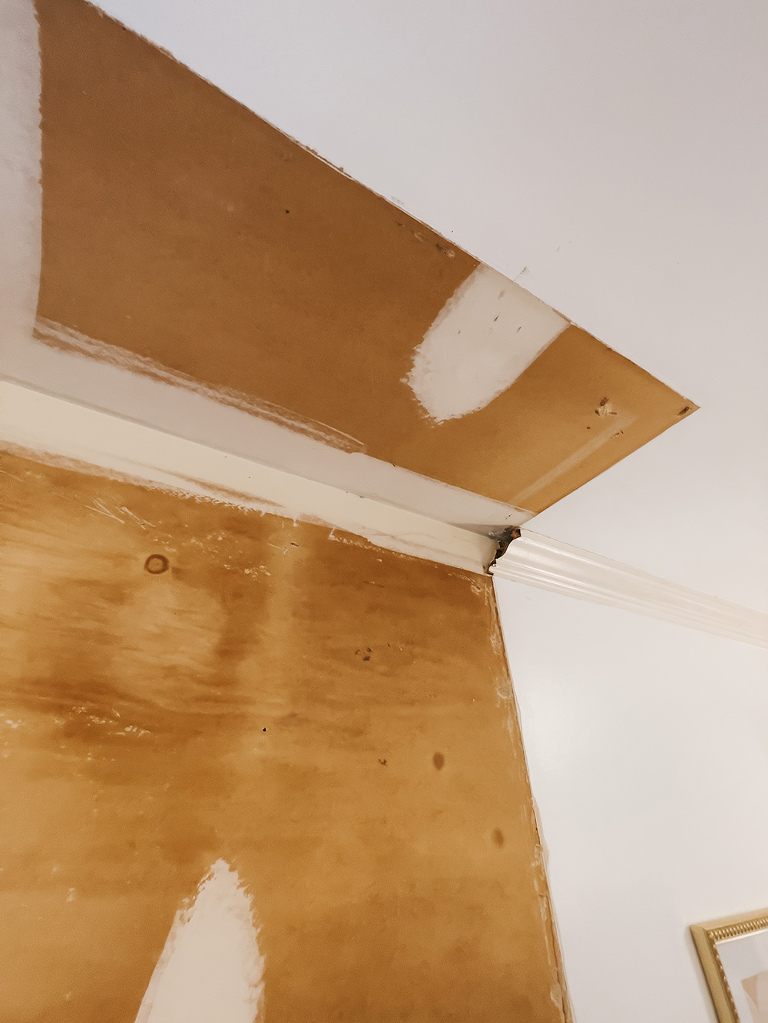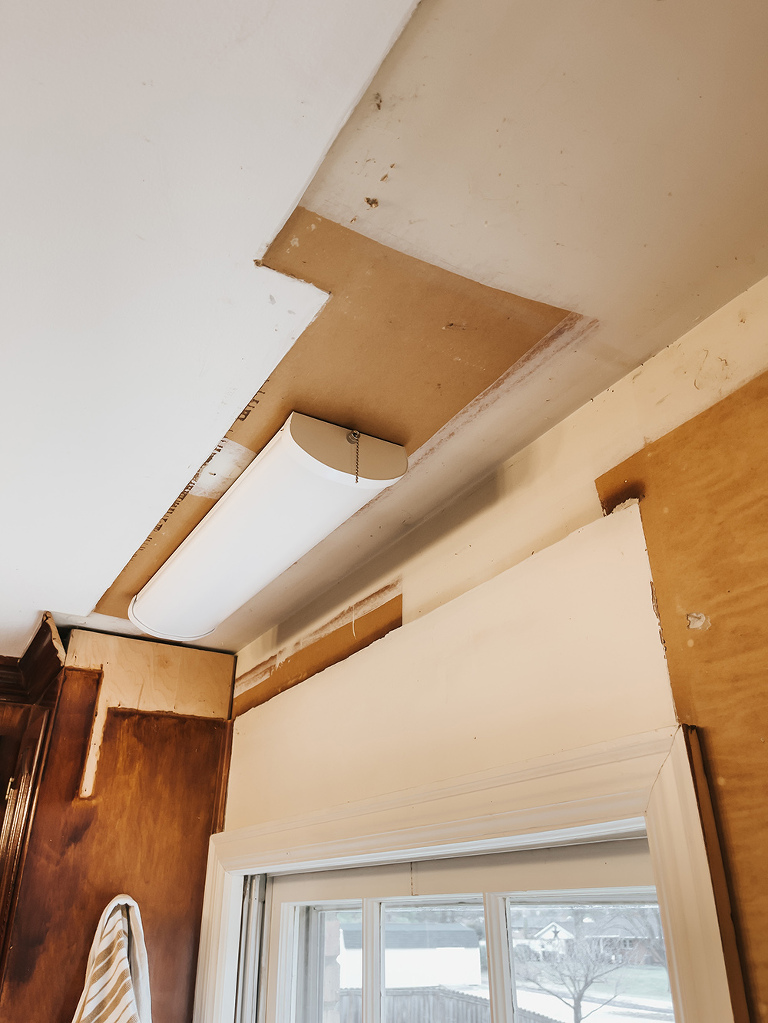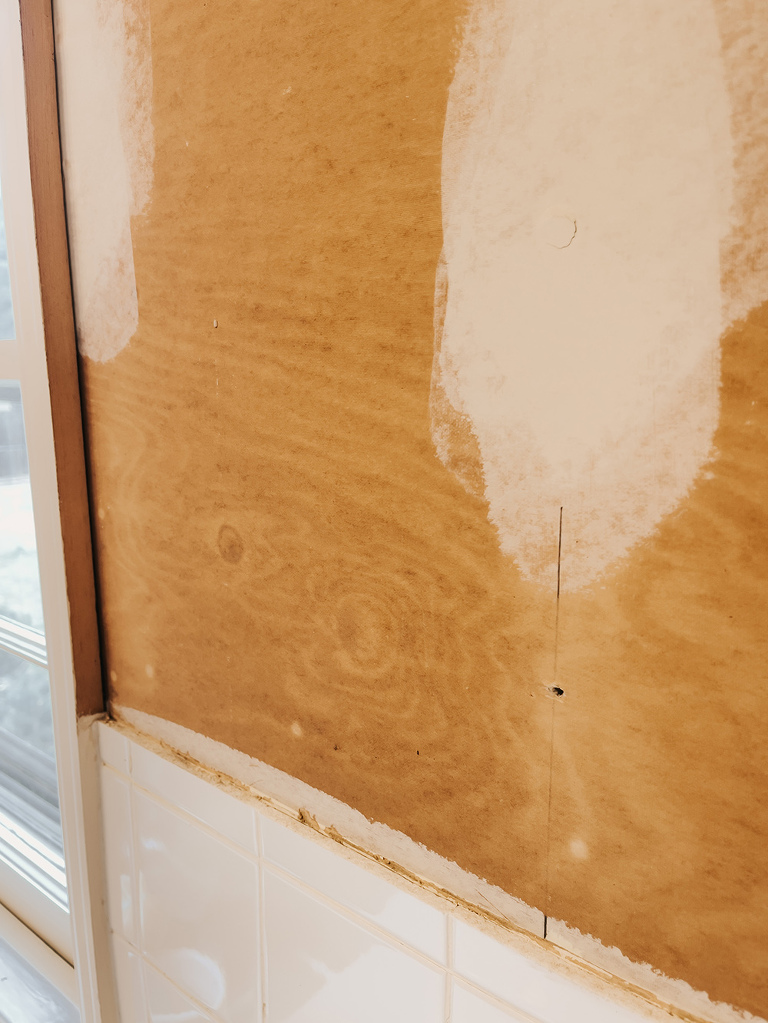 As you can see, we were left with a bit of a mess—unpainted drywall, a raw ceiling, crown moulding to patch, and wood-stained drywall to prime over (nope, that's not plywood you're seeing! It's where the back of the cabinet leached its pattern into the drywall!). First, I had to spackle over all of the holes in the wall and ceiling where the cabinet had been nailed in, and then I needed to prime and paint to cover the stains and raw drywall. It was definitely a process and took multiple coats of spackle and primer/paint, but the results were a little mind-blowing.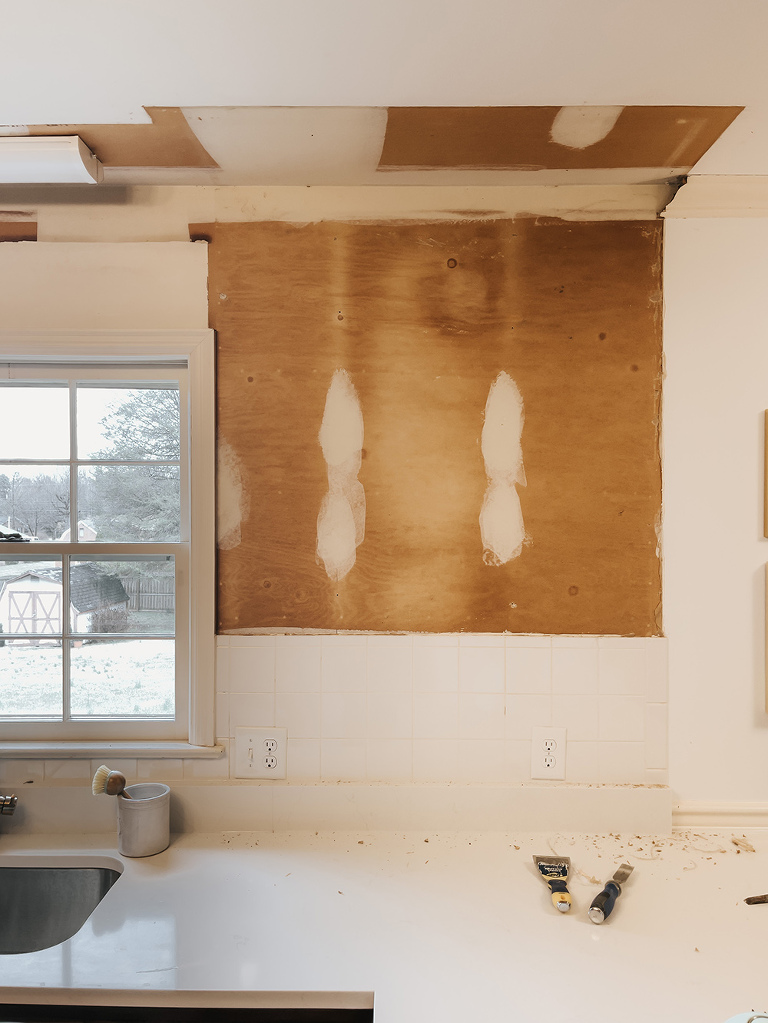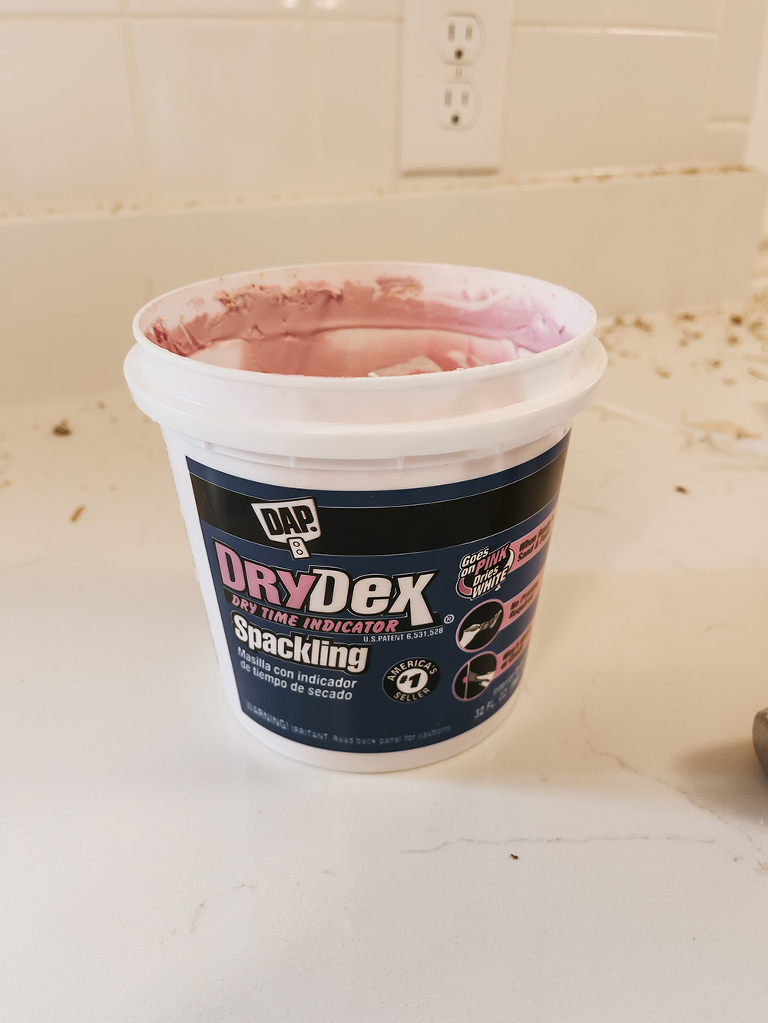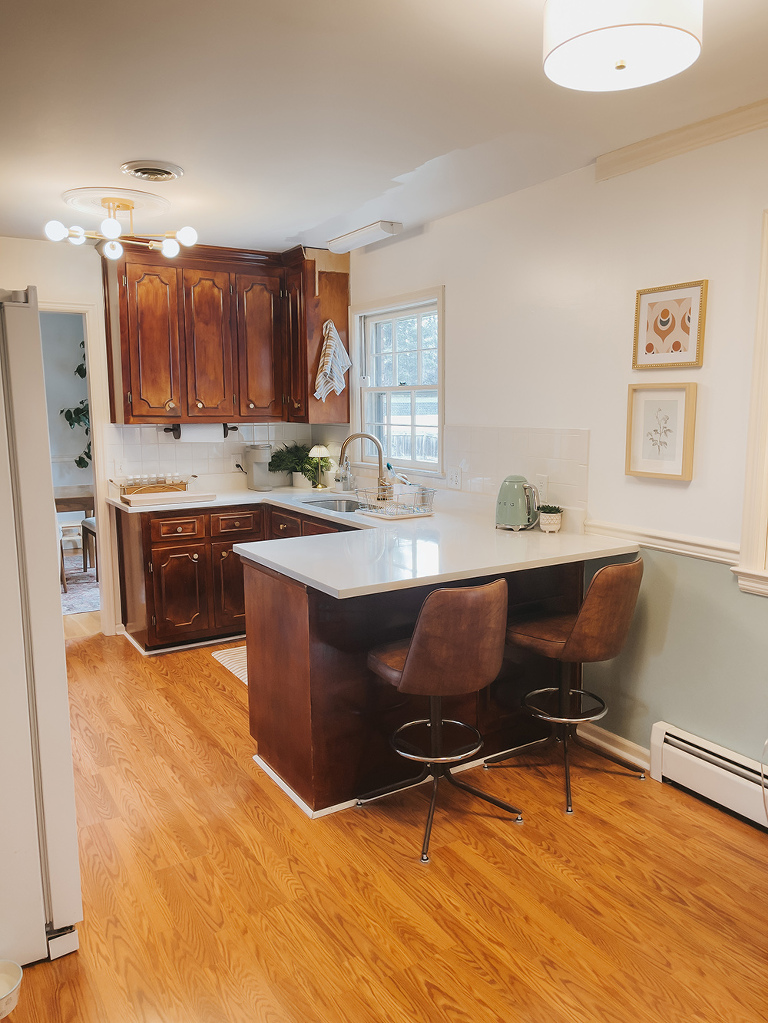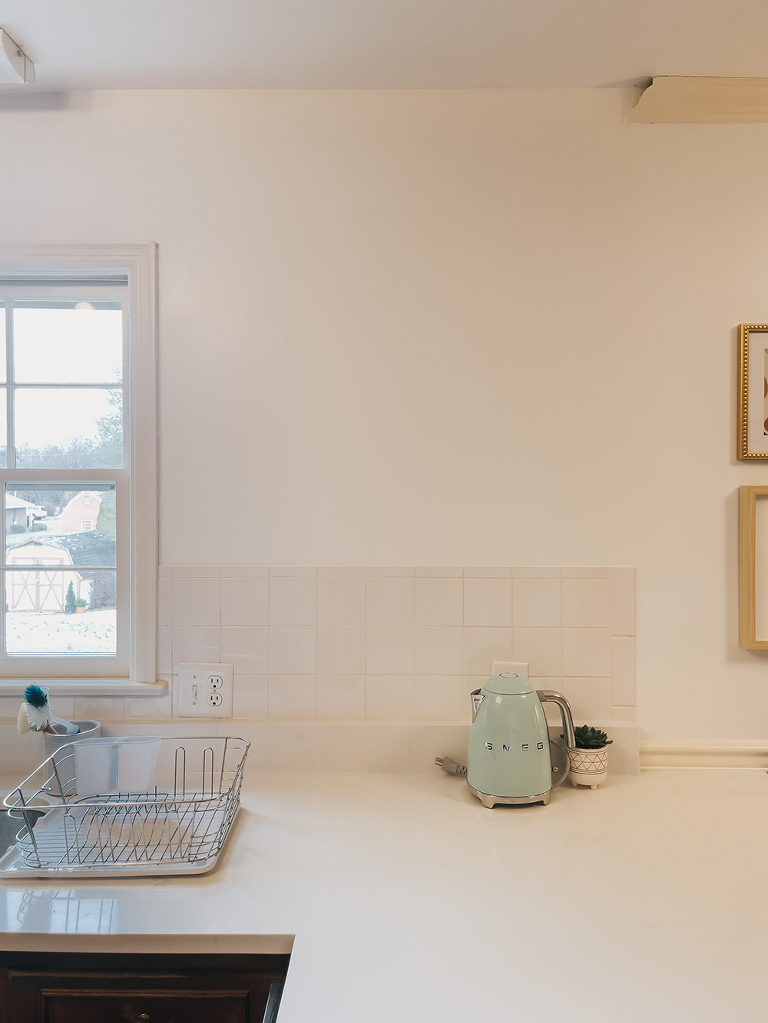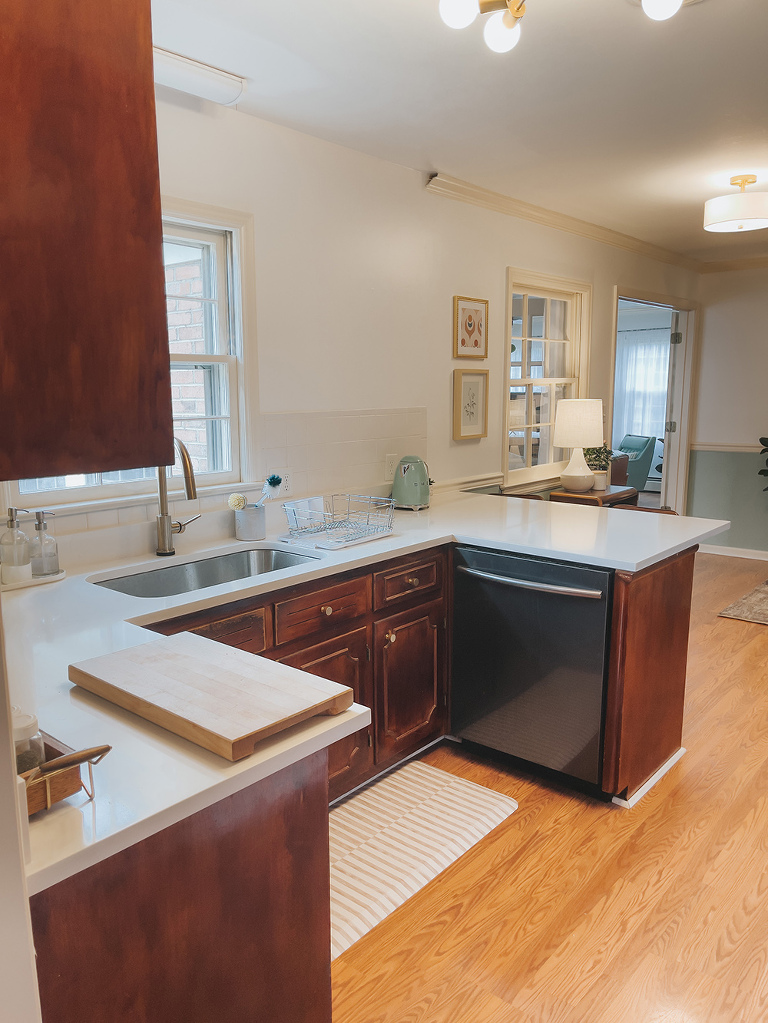 The room was so much brighter with the cabinet gone, and with the walls and ceiling repainted a bright white, the space felt even bigger. I knew, without a doubt, that we had made the right move, so I got to work researching the open floating shelves that I planned to hang in place of the cabinet.
The white-painted wall was dreamy on its own, yes, but it was a little too stark for the space and felt off-balance when seeing the rest of the hanging cabinetry on the adjacent and opposite sides of the room. We also had packed those leftover cabinets with our stuff from the one cabinet we took down, so there was no question that we needed to hang some floating shelves to offset the loss of our cabinet and to help balance out the room visually, too.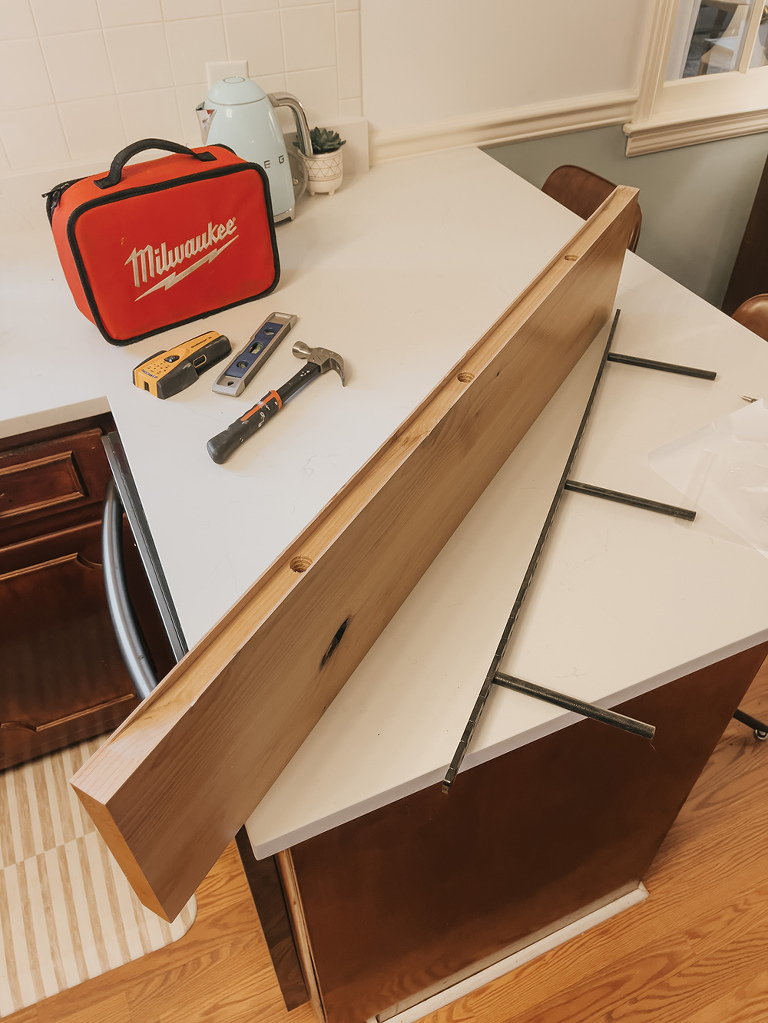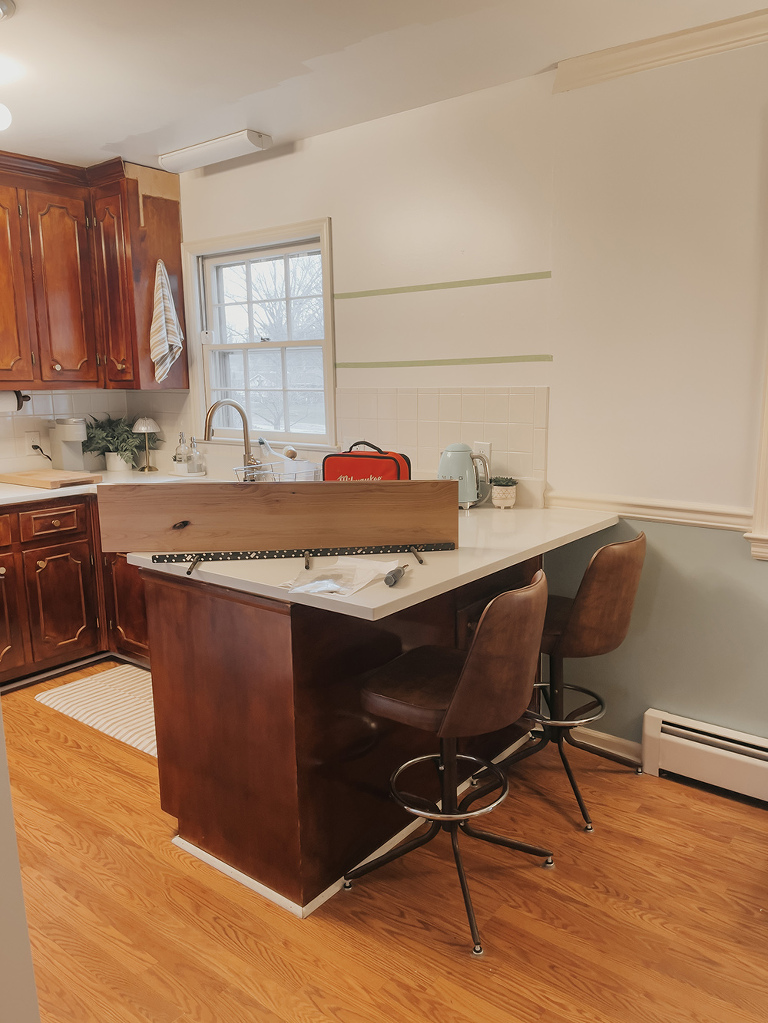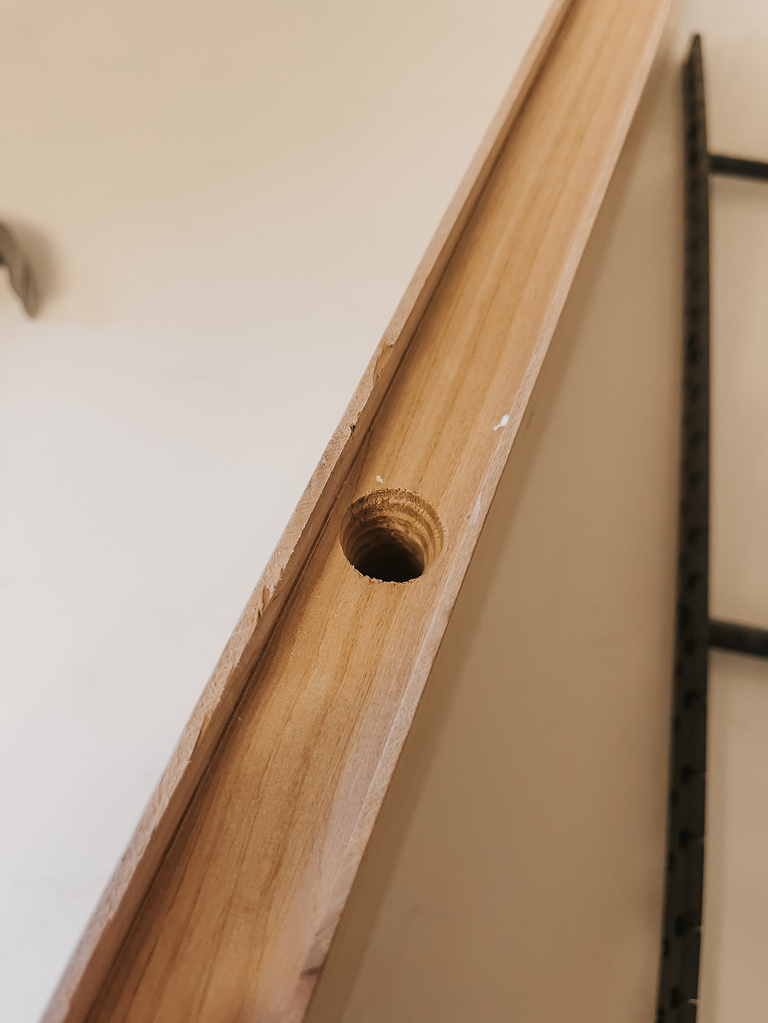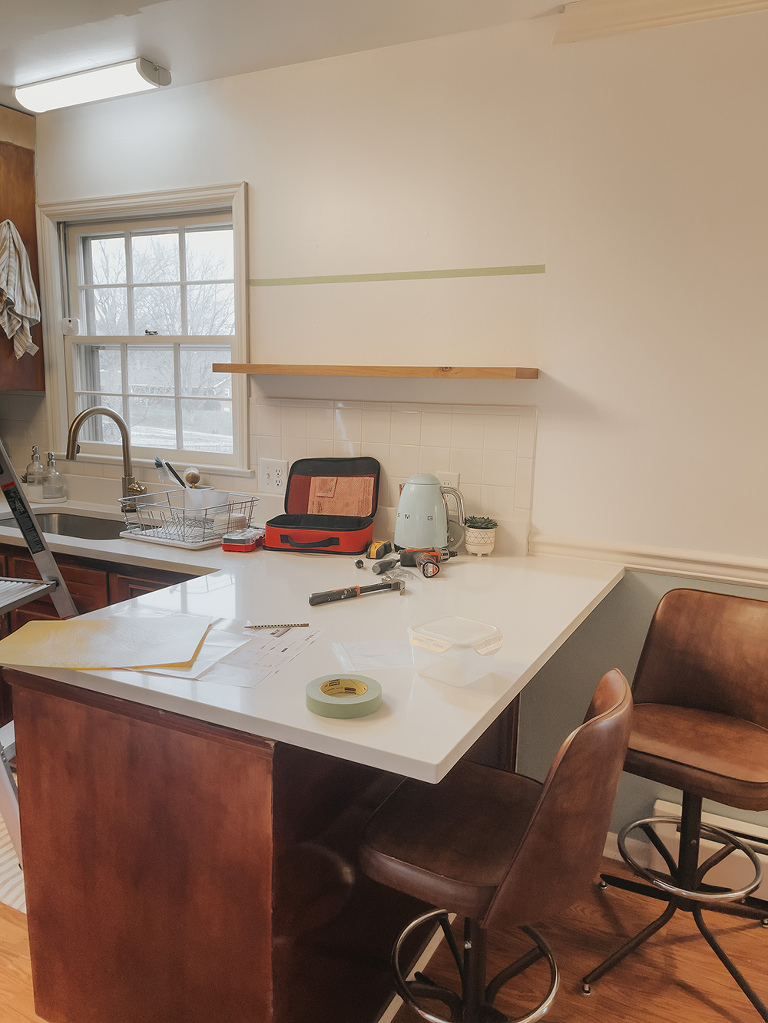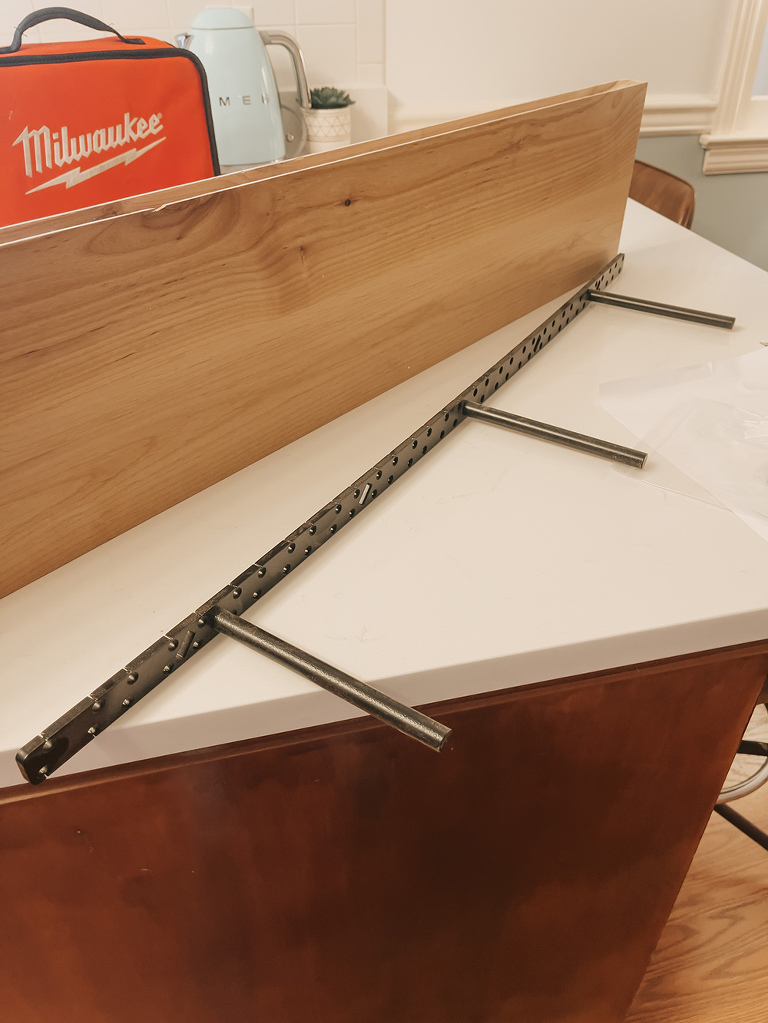 I've tried a couple of other brands of floating shelves in the past, but none of them were made of solid wood, and I didn't think they could hold the weight of our everyday kitchen items, like glassware, my kettle, and other odds and ends. I wanted to invest in really nice open shelves that could hold a good bit of weight and that were well-made—namely real wood.
After doing some Internet and social media searching, I realized I was being redirected over and over again to UltraShelf. Everything I saw was absolutely gorgeous, but more importantly, the descriptions all focused on the carved real solid wood construction and heavy duty Studlock brackets that could hold more than enough weight for our purposes.
I was able to order two shelves that matched the exact width of the run of subway tiles in this spot in our kitchen, and I had them hung in under 30 minutes with only a small amount of help from John (you can probably do this entirely on your own). The shelves came with everything I needed to make sure they were securely hung, and I didn't have even a moment of trouble with them. First, I used painter's tape to come up with my preferred height for each shelf, then I marked my studs with a stud finder, drilled level holes, installed the brackets, and slid the shelves on. Easy!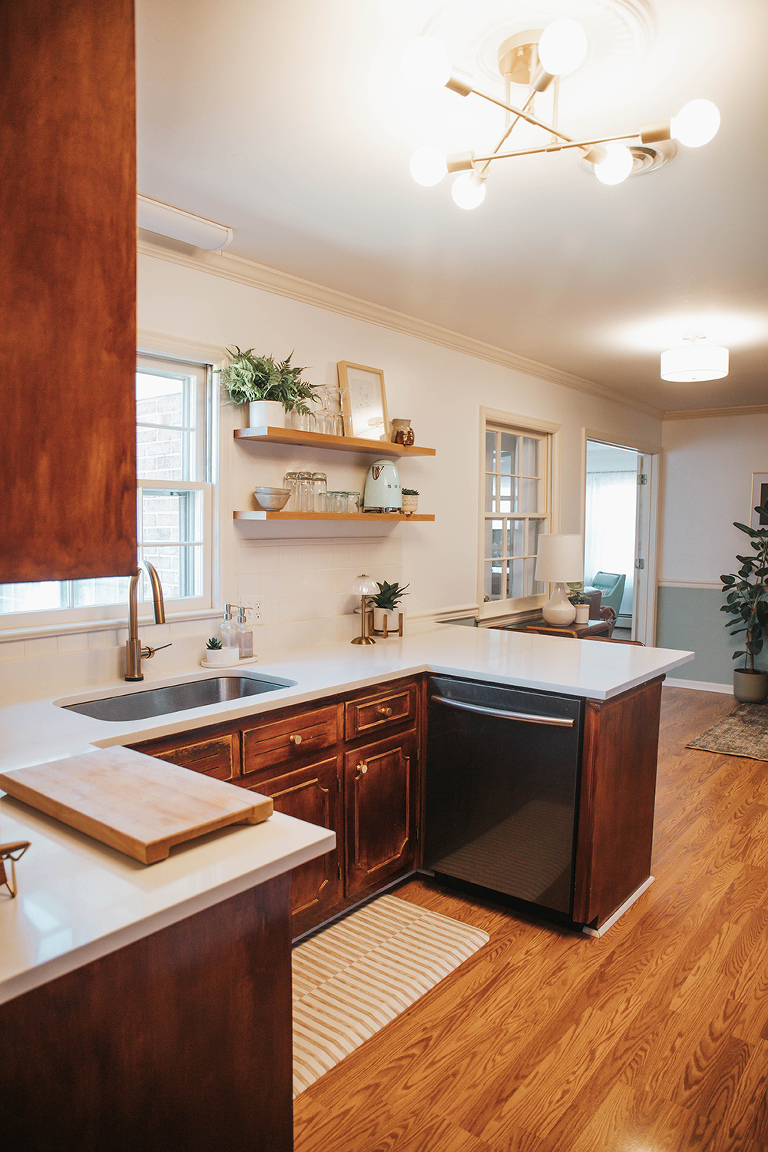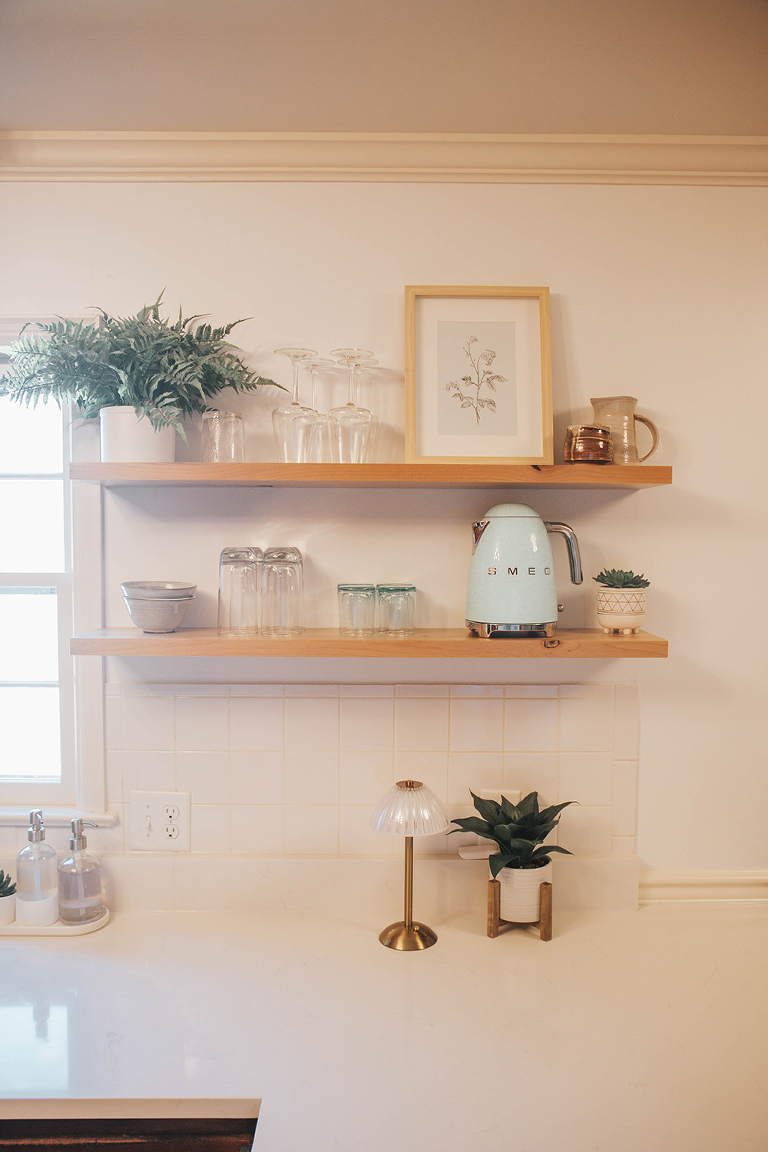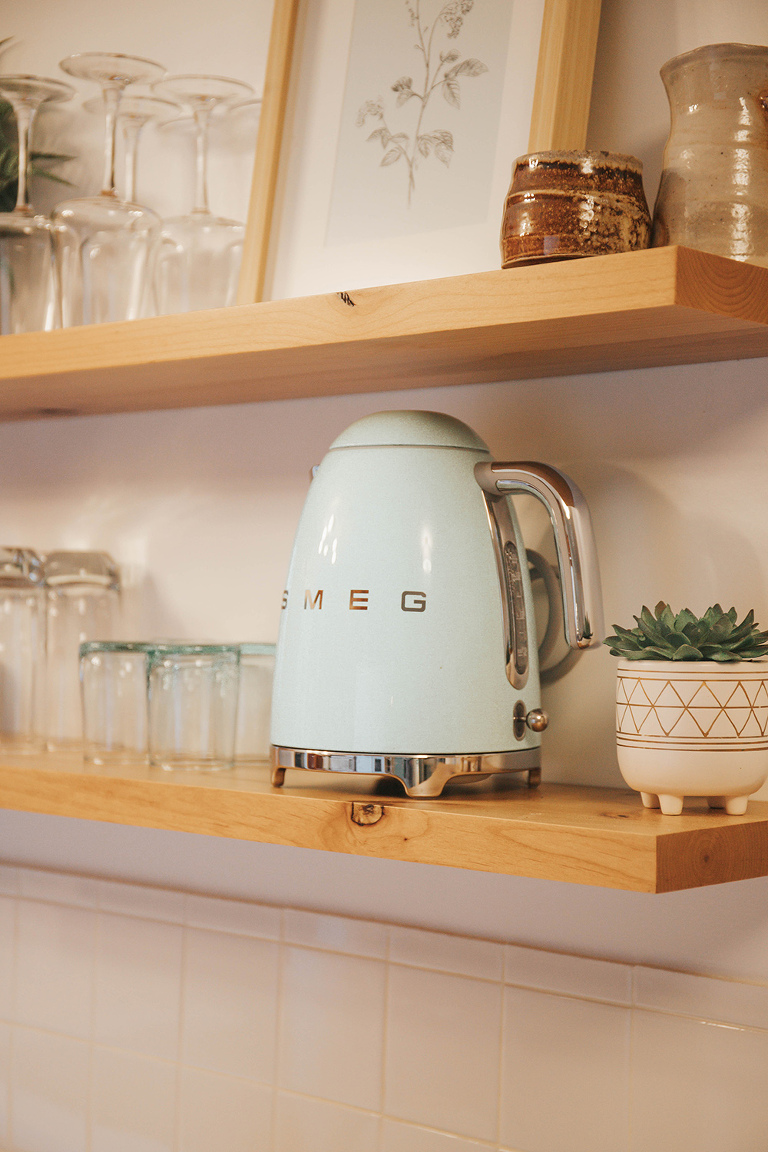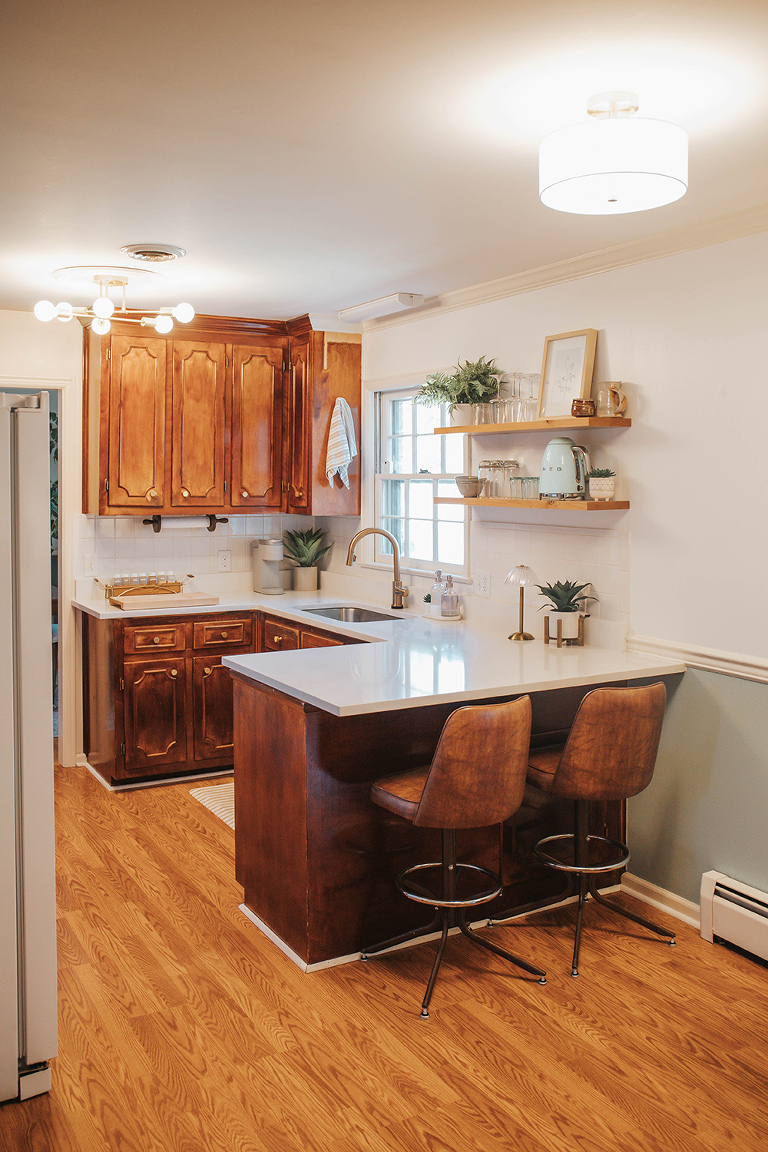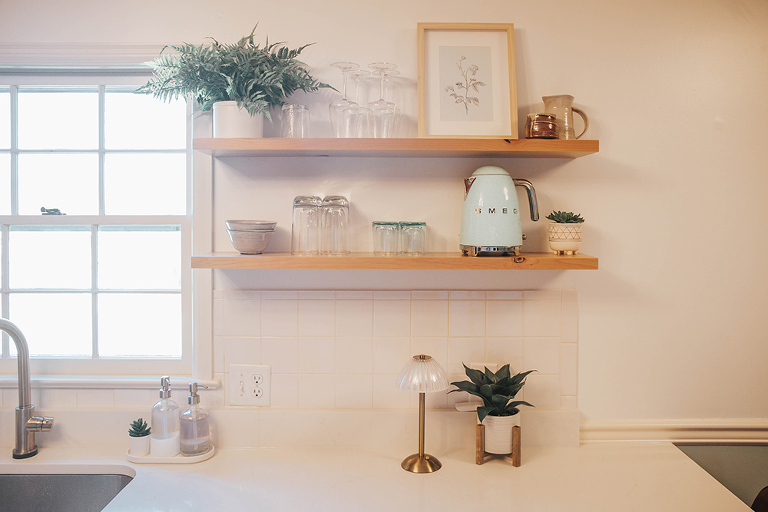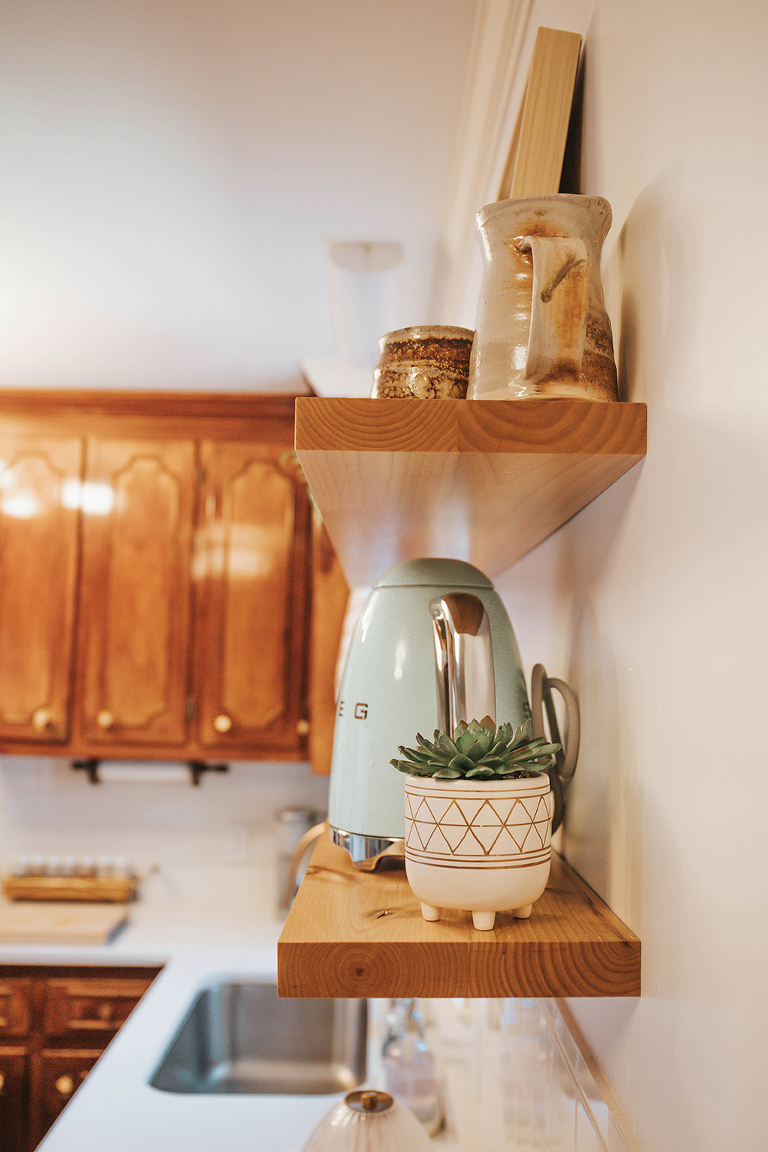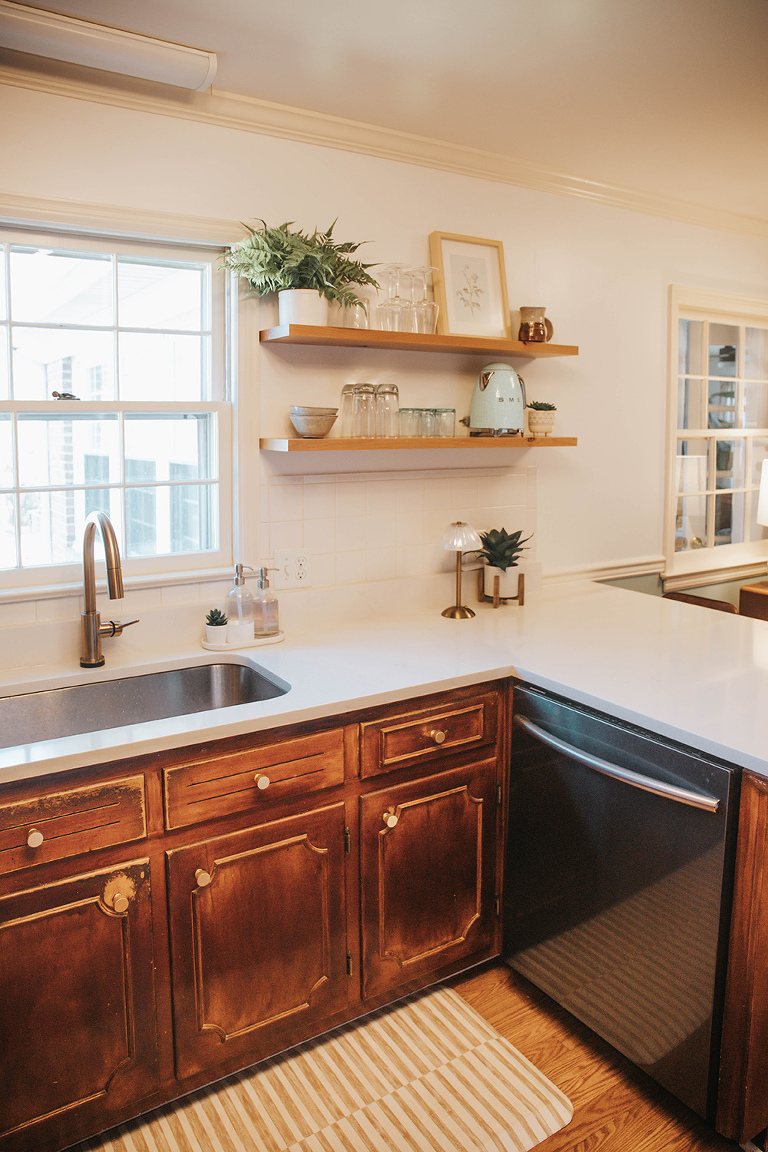 Apologies for the rough photos…We still need to figure out better lighting, and I think the space will photograph so much better once the cabinets are painted a lighter color, but the new floating shelves have already made such a huge difference. They helped modernize it visually, but also still provide great storage.
I was able to put a good bit of our glassware collection up on the shelves, as well as a few pieces of handmade pottery. A couple of decorative accents give the shelves some style, and the finishing touch was my mint blue tea kettle (it's so nice to have that up off the counter now!). I know a lot of people hesitate to put plates and things on open shelves fearing dust, which is why I like to store glassware on my open kitchen shelves. They can be displayed upside down completely eliminating the fear of dust.
Big thanks to my husband, my dad, and, of course, UltraShelf for helping to bring my visions of a wide open kitchen wall to life. I'm so pleased with how this project turned out, and really couldn't recommend cabinet removal more if you can swing this altered style of kitchen storage/organization. Our only regret after doing this exact same project in our old house is that we waited so long to do it, which is why we jumped right on it in our new house. Shop all the different styles of UltraShelf solid wood floating shelves on their website here, or you can order the exact style we got by clicking over to Amazon here.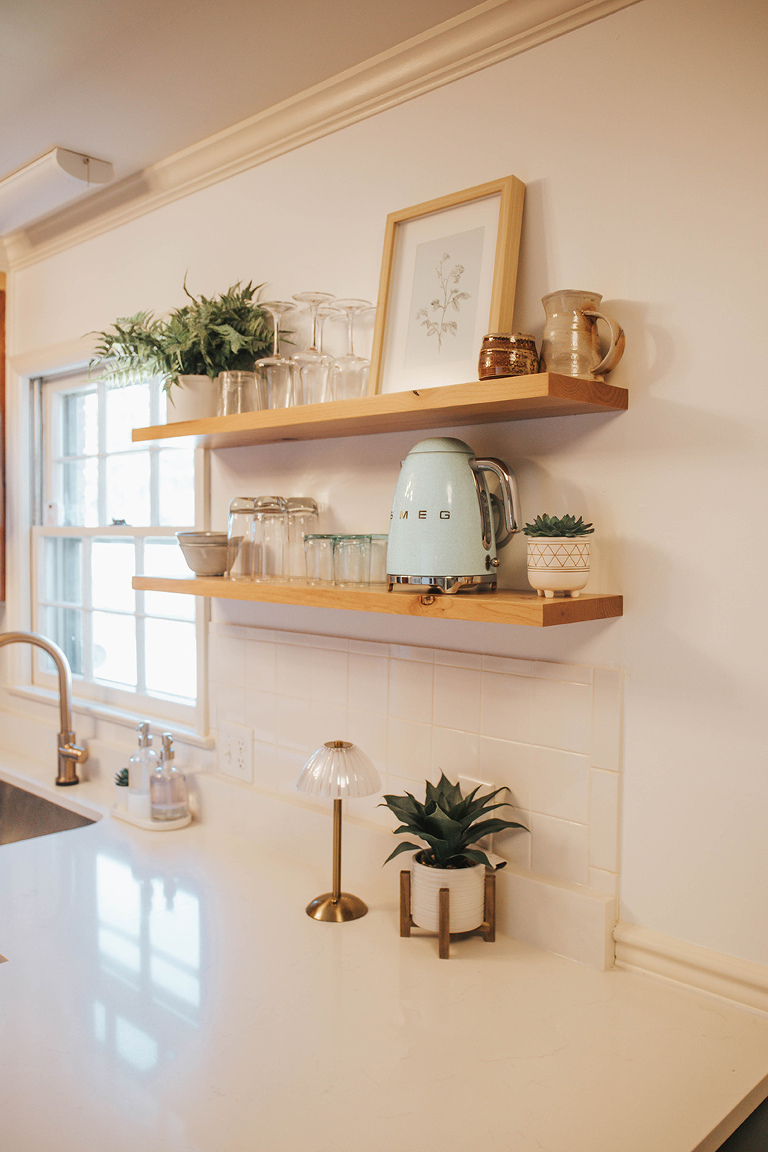 *I earn a small percentage from purchases made using the affiliate links above. Affiliate links are not sponsored. Rest assured that I never recommend products we wouldn't use or don't already love ourselves.