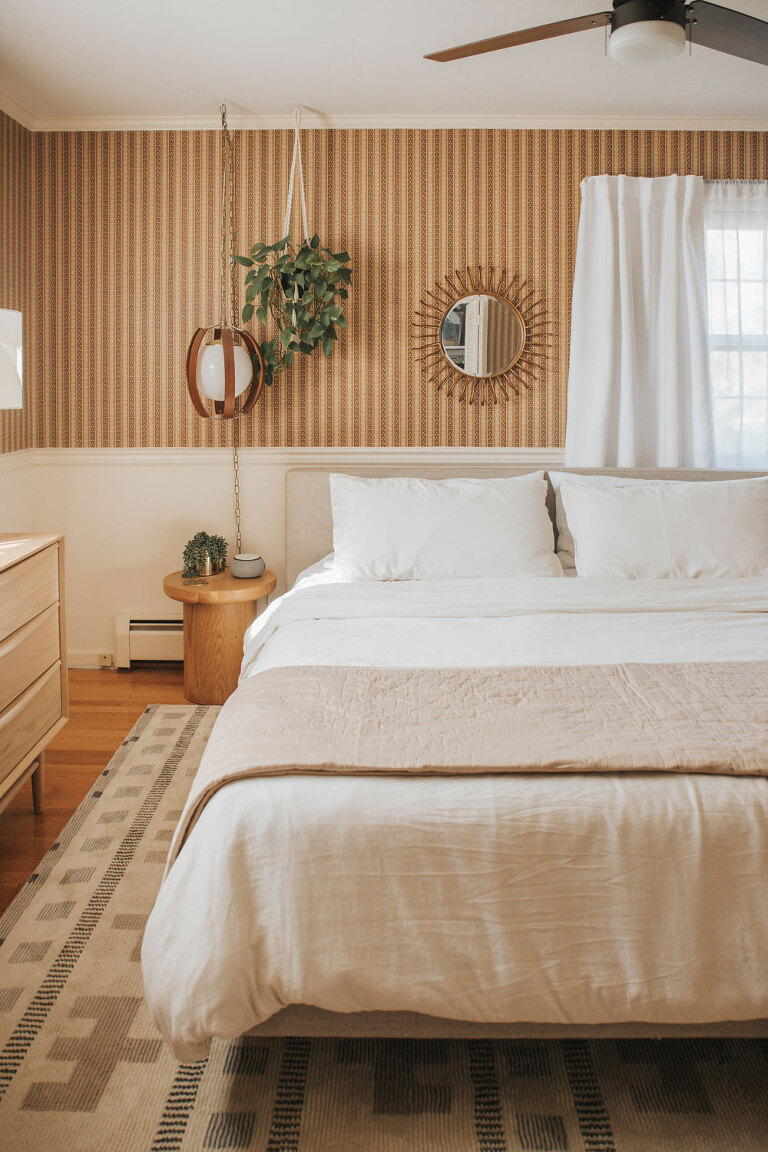 It has taken every bit of the five months that we've lived here, but I think I finally love our main bedroom design. The biggest question on my mind has been: Do I take down the vintage floral striped wallpaper? At first, I was determined to keep it, but then after struggling to make the rest of the room come together around it, I vowed to have it taken down by the end of this year. Now, though, I'm having second (or should I say "third"?) thoughts…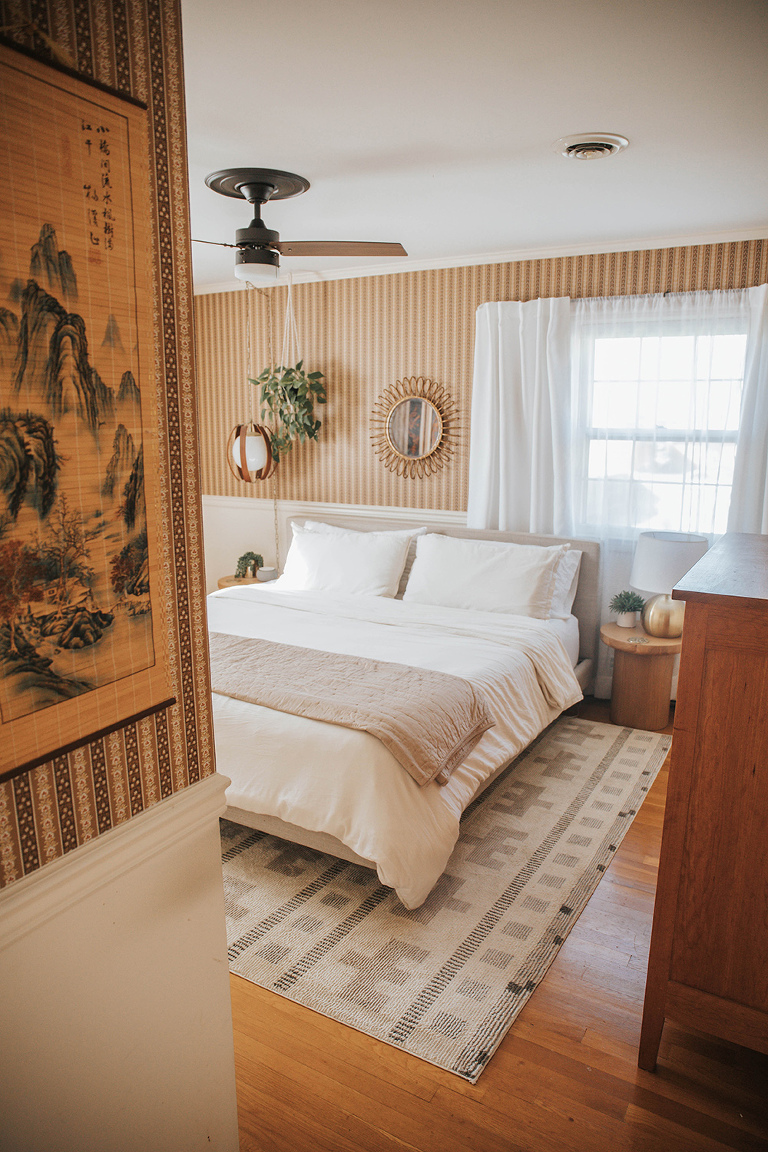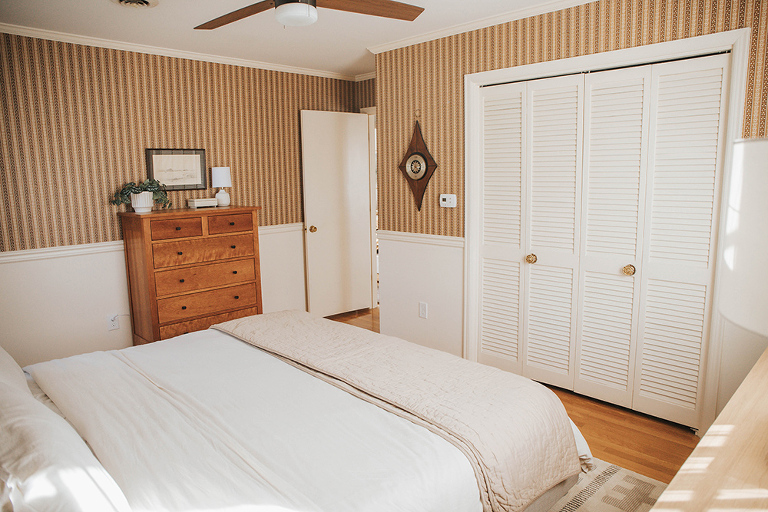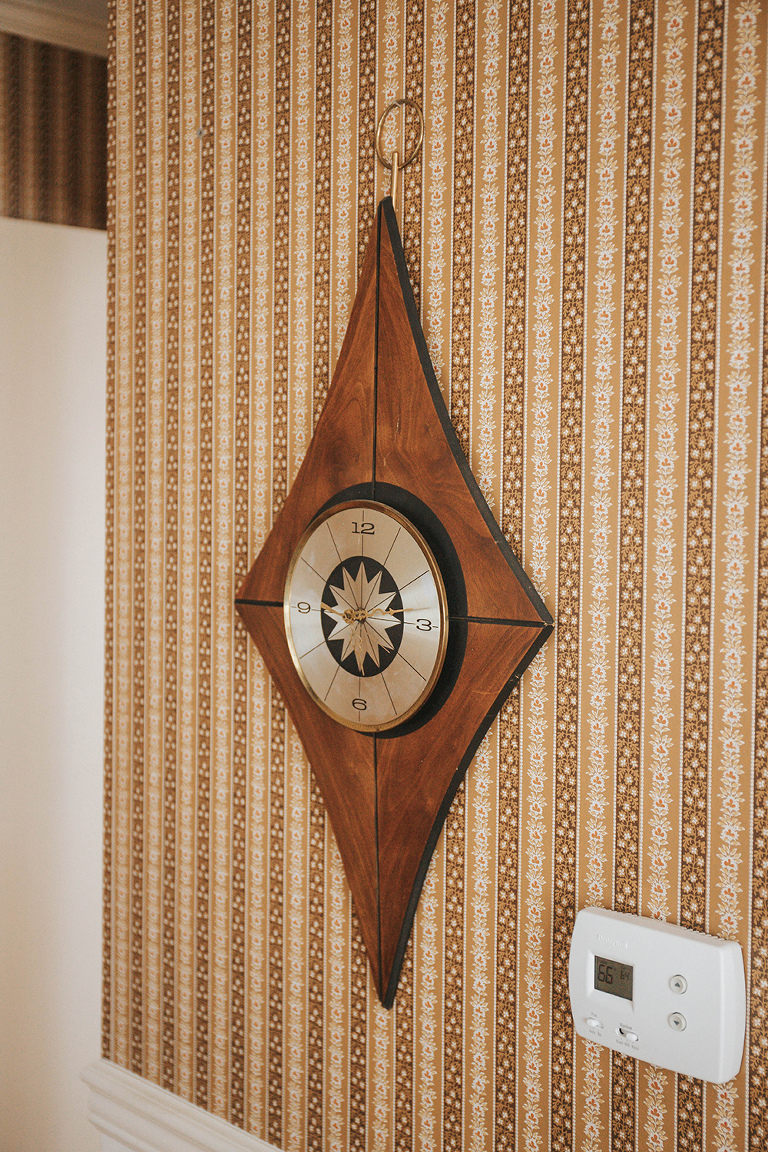 Sure, the wallpaper is pretty bold and busy, but it's also undeniably charming and I haven't seen anything like it. Don't I want our home to stand out from the crowd? I've definitely gotten more used to the pattern since we moved here back in November of last year, and this wallpaper does work pretty nicely with our existing earth-toned color palette. Maybe it's worth holding on to after all?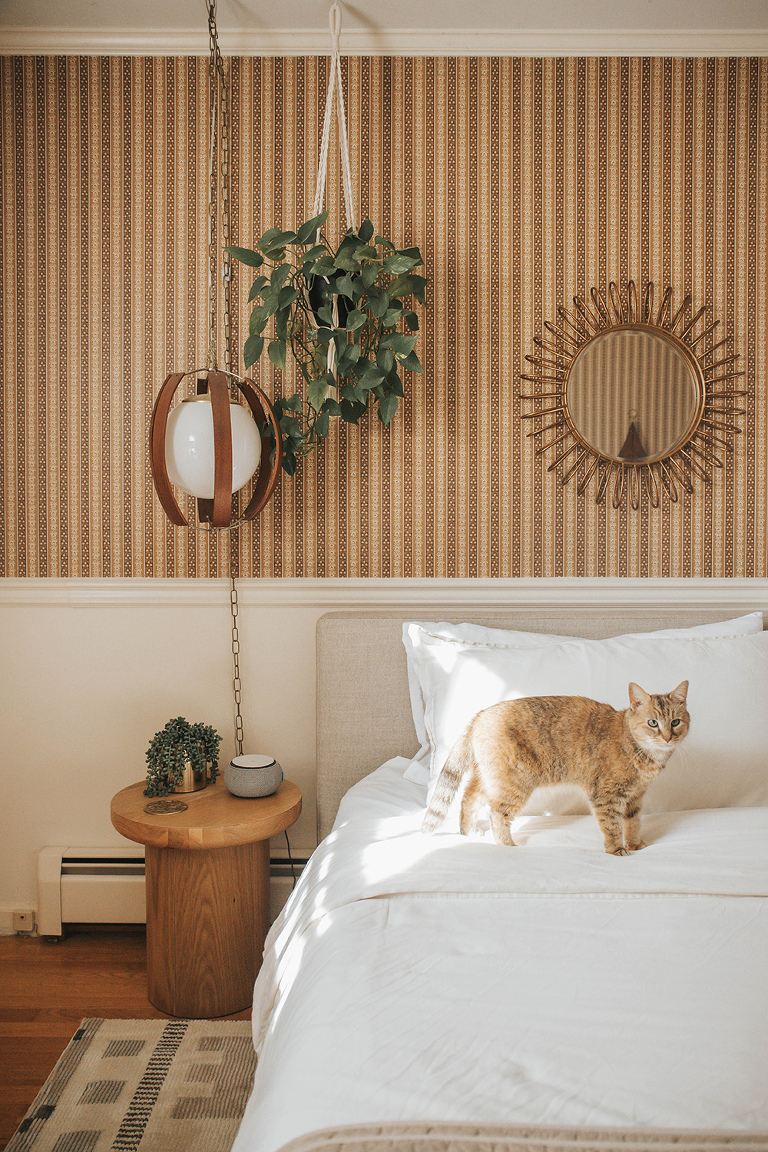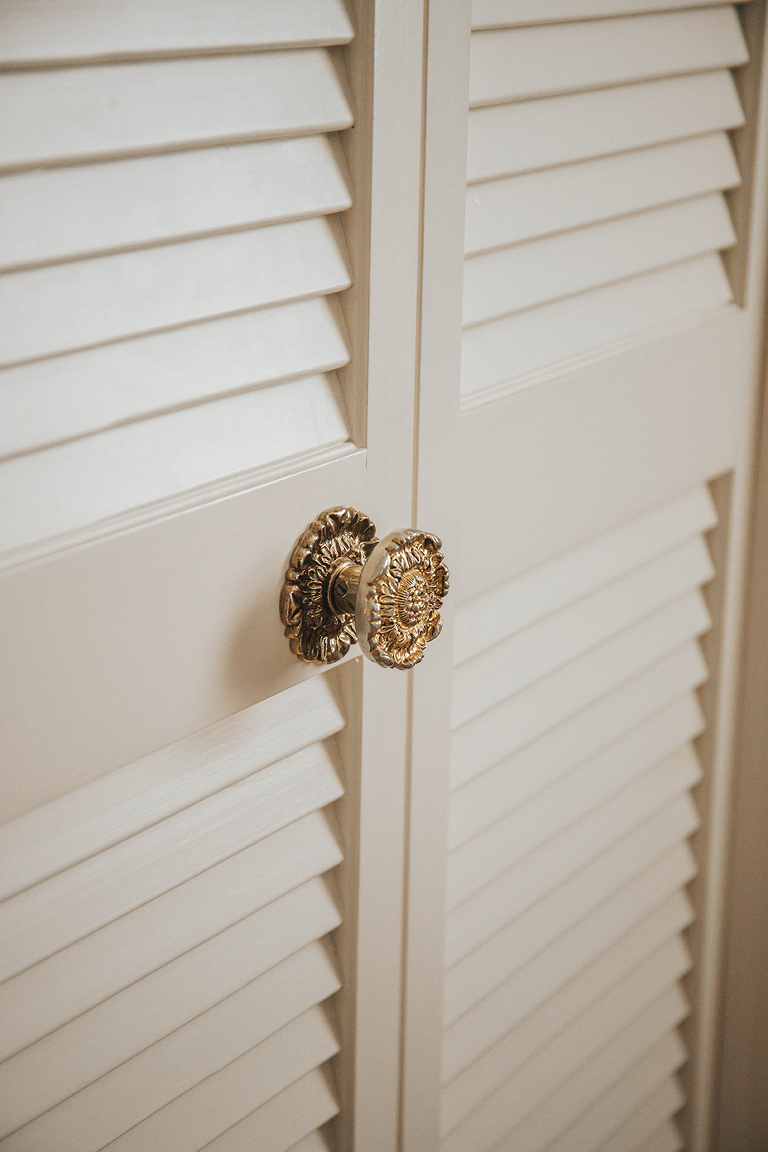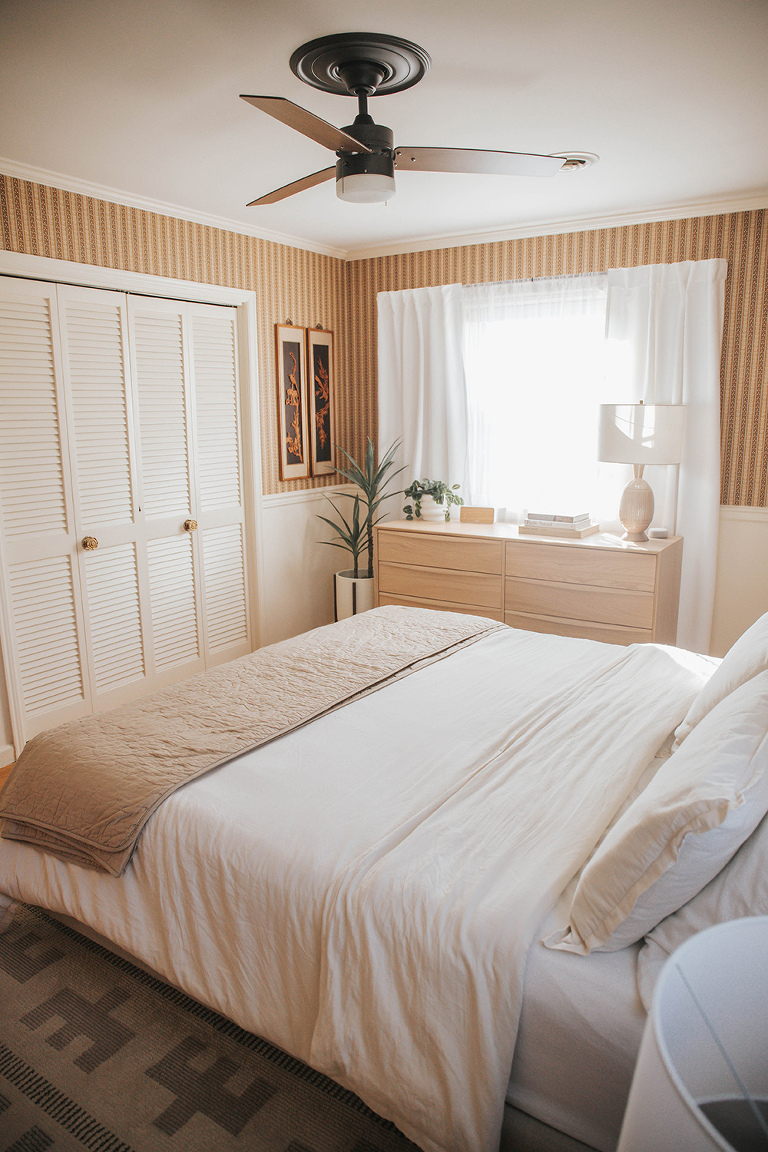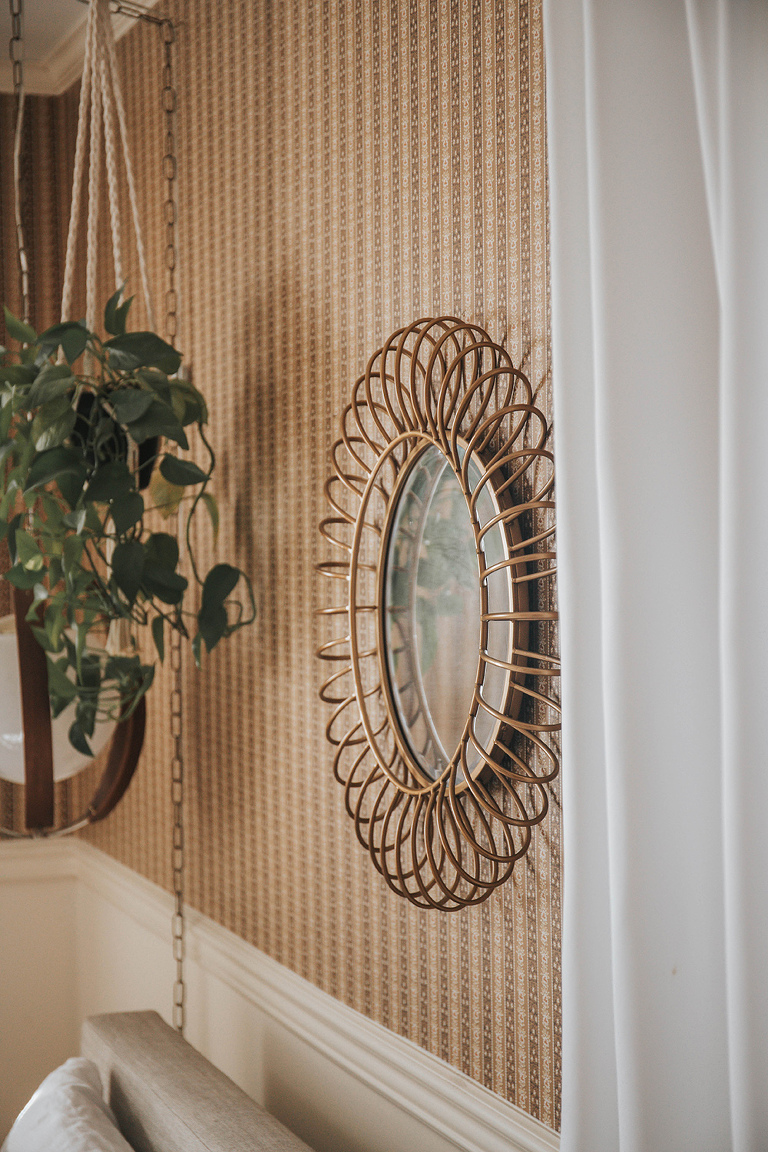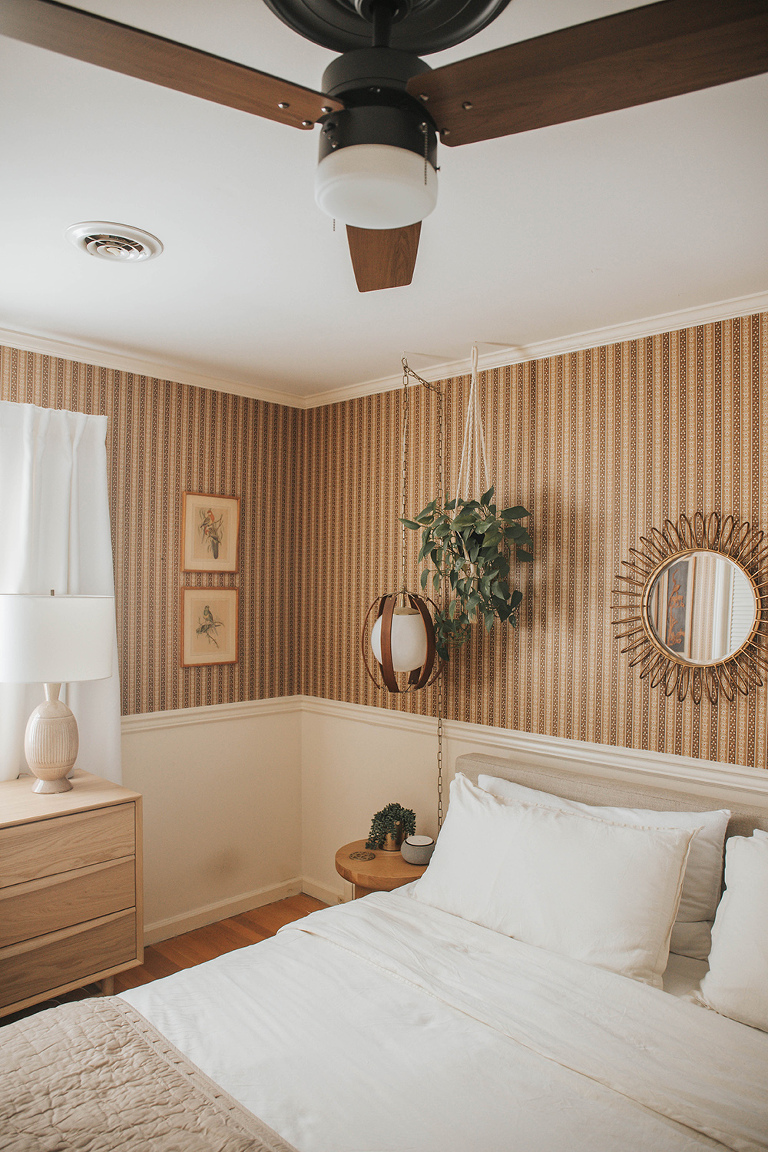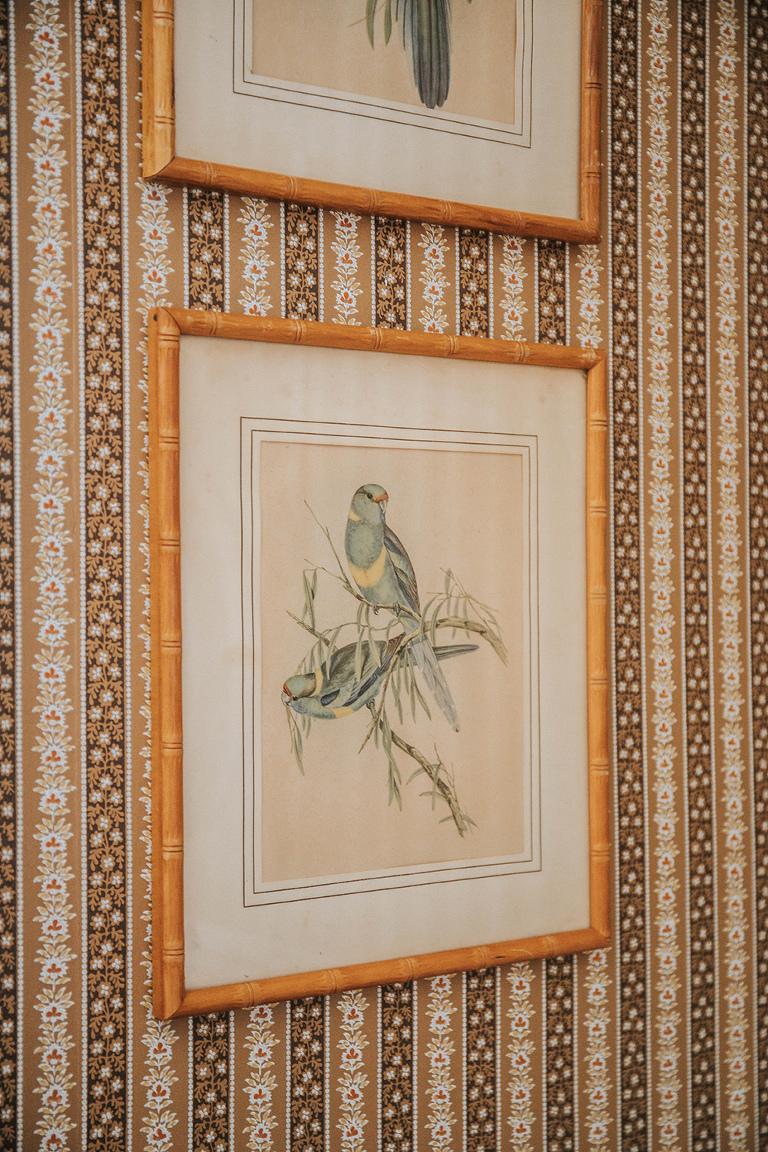 I had actually always planned on painting the lower portion of the room (below the chair rail) a soft sea foam green tone after I, hypothetically, took the wallpaper down, so maybe I continue with that plan just to balance out the busy-ness of the vintage wallpaper? Right now, the cream paint on the lower half of the room almost forces you to focus on the wallpaper, making it even more of a focal point. If I painted the lower half of the room something a little darker than the existing cream color, I think there's a good chance that the wallpaper would become less of a star and it would feel more like an accent.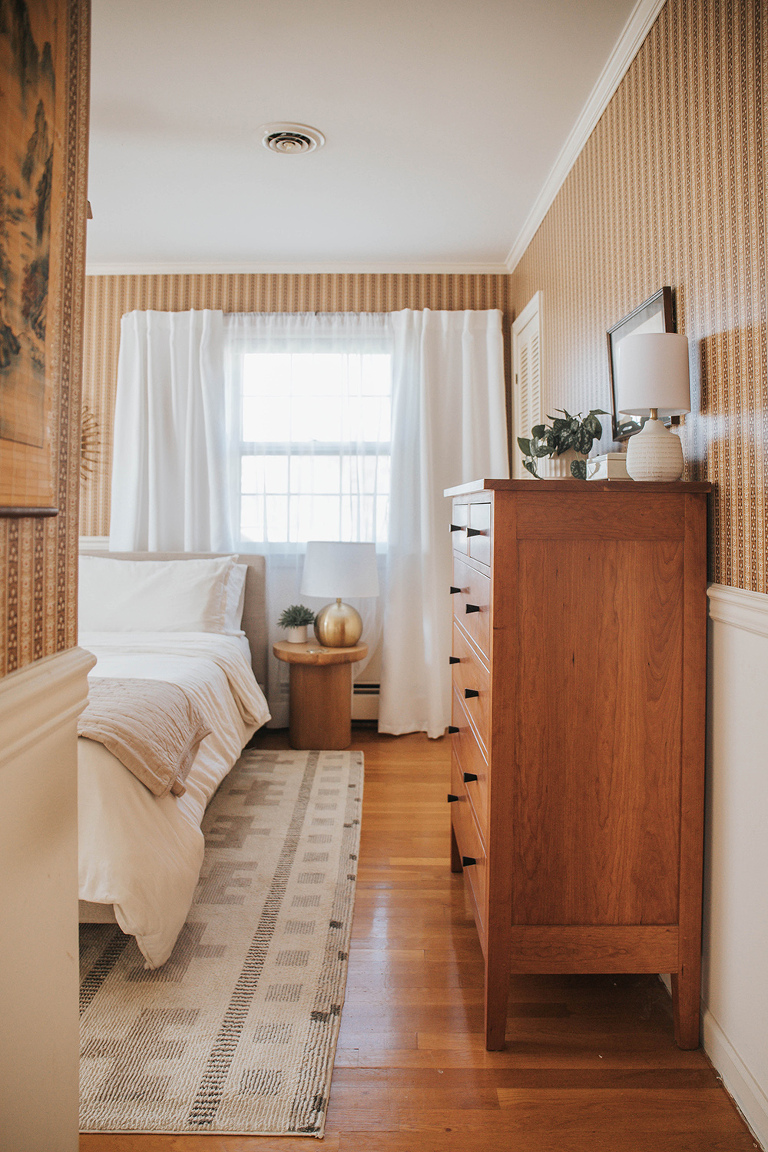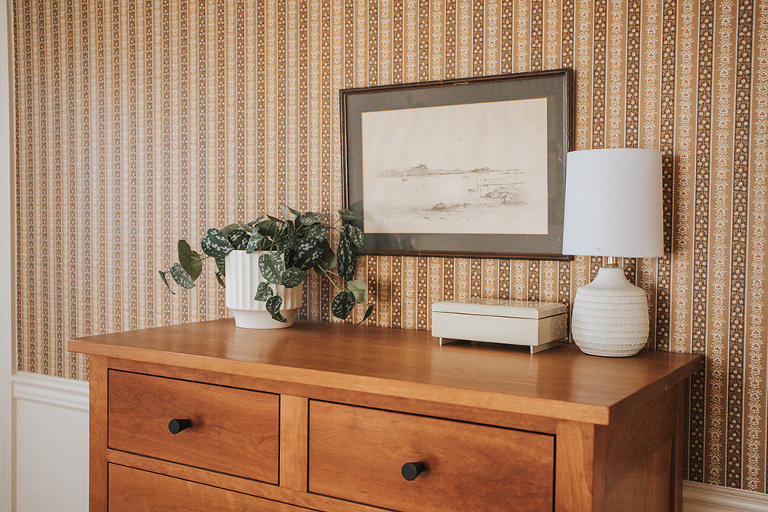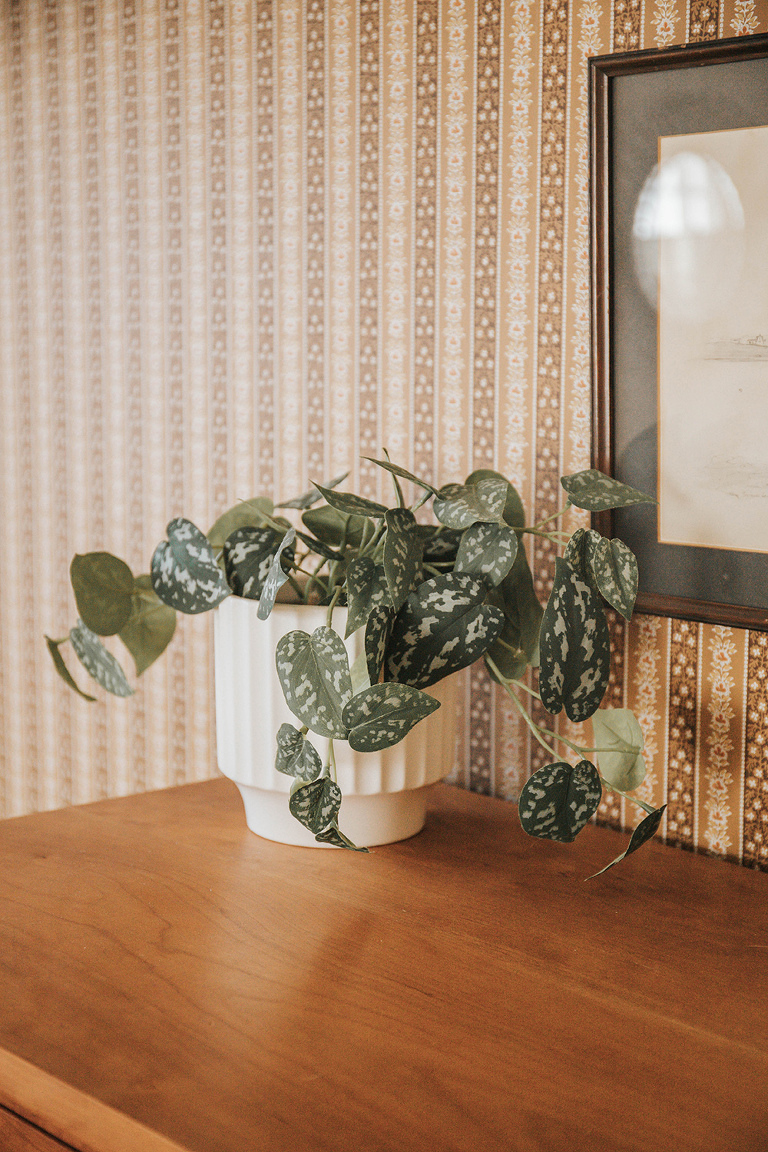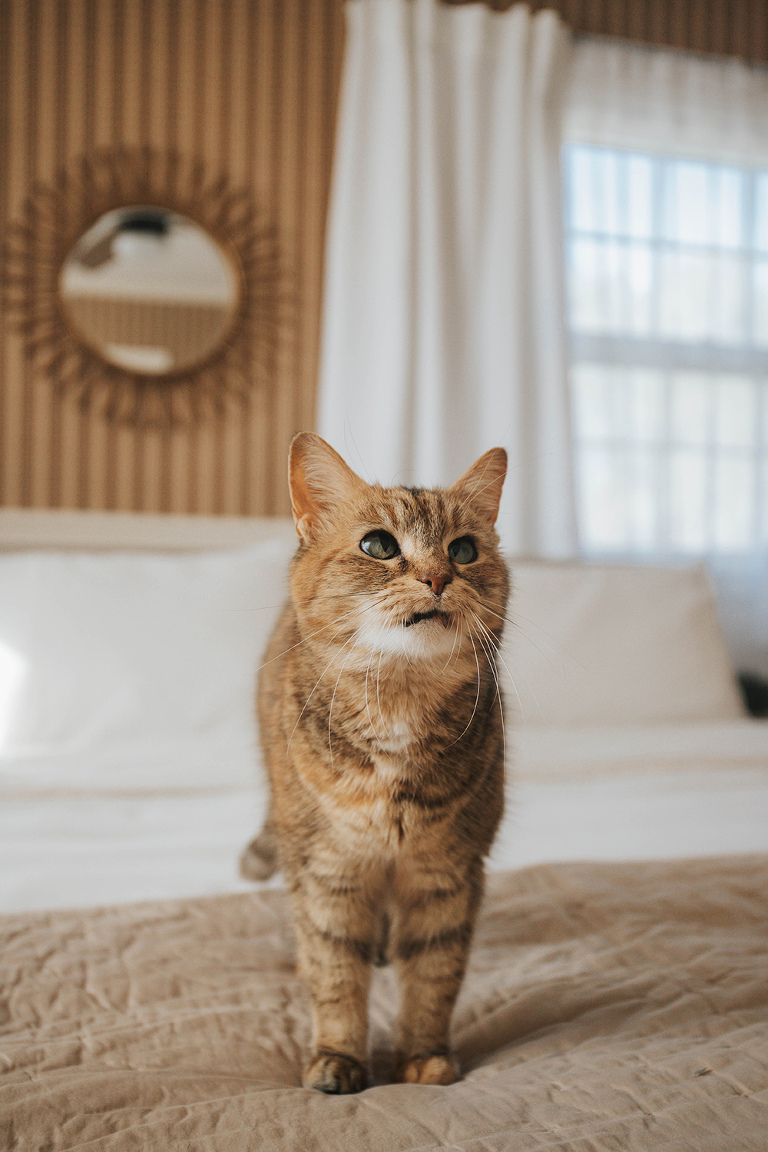 Room resources: Low dresser, oak side tables, king platform bed, tall dresser (similar), round mirror, washable area rug, ceiling fan, white curtains, sheer curtains, curtain rods, tabletop clock, faux yucca plant, faux tabletop plant, white planter pot, mini table lamp, sateen duvet set, organic sheet set, organic cotton quilt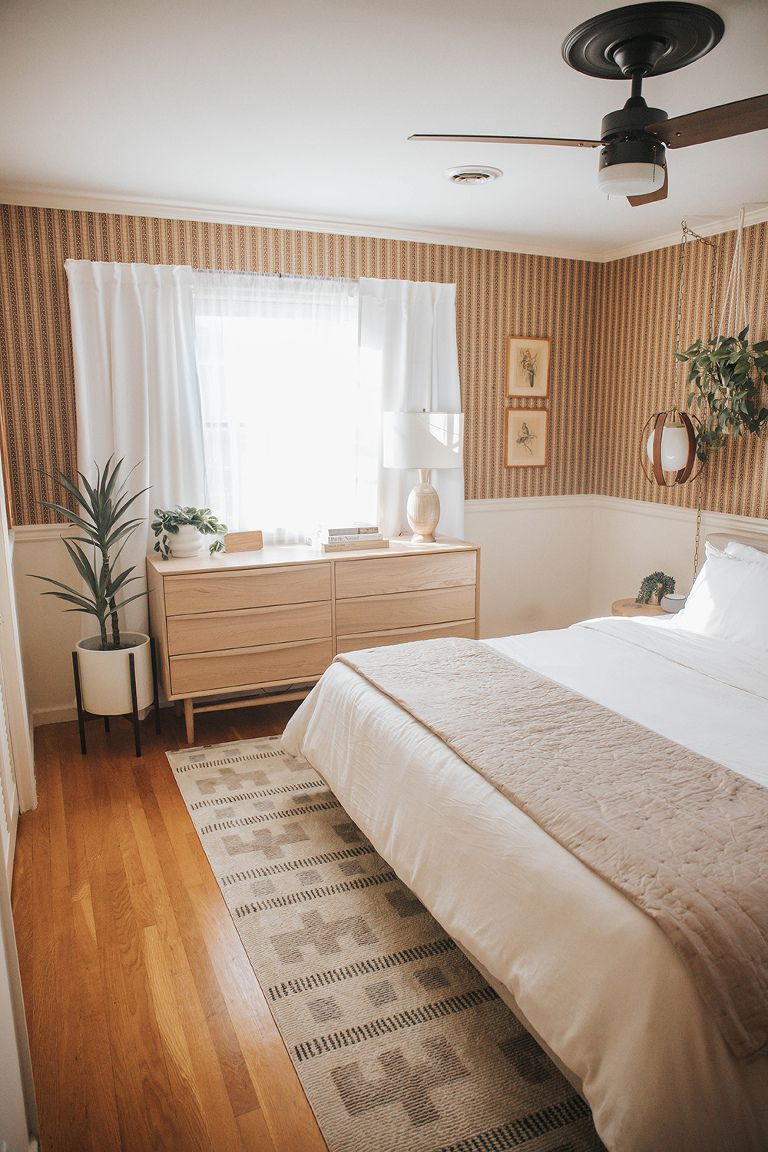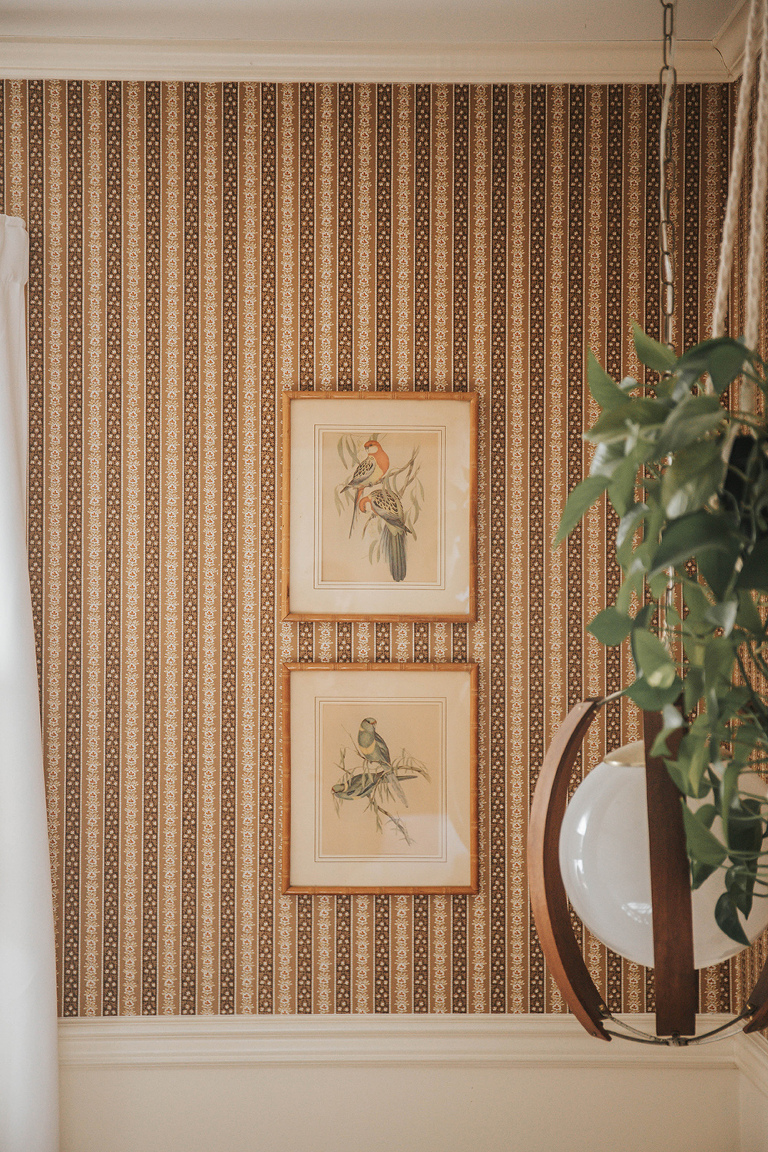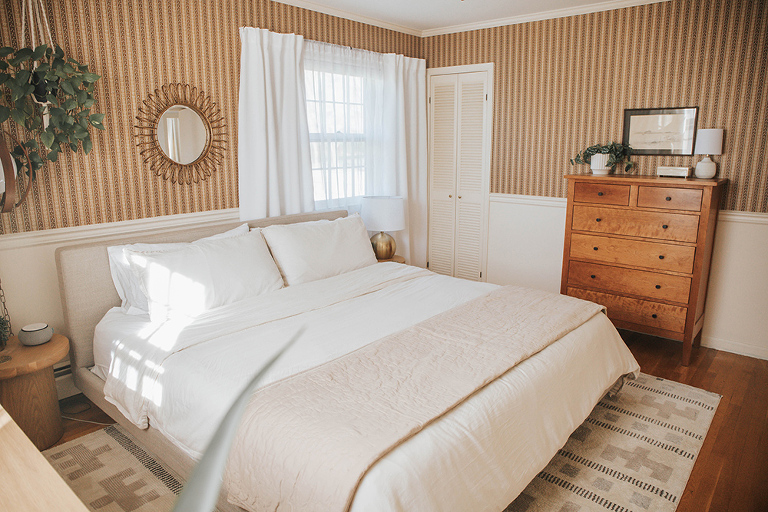 I haven't started painting yet, but I think the room just might be sporting a new color by this weekend…What do you think? I'm super curious to know if you would keep the wallpaper or if you would take it down. You know I'm a big lover of all things "retro," and I do think this is an original feature of our 1960s home. I hate to take away something so unique. Anyway, all this to say…I'm not giving up on it yet. Leave your own thoughts and opinions in the comments, and don't let my indecision sway you!


*I earn a small percentage from purchases made using the affiliate links above. Affiliate links are not sponsored. Rest assured that I never recommend products we wouldn't use or don't already love ourselves.