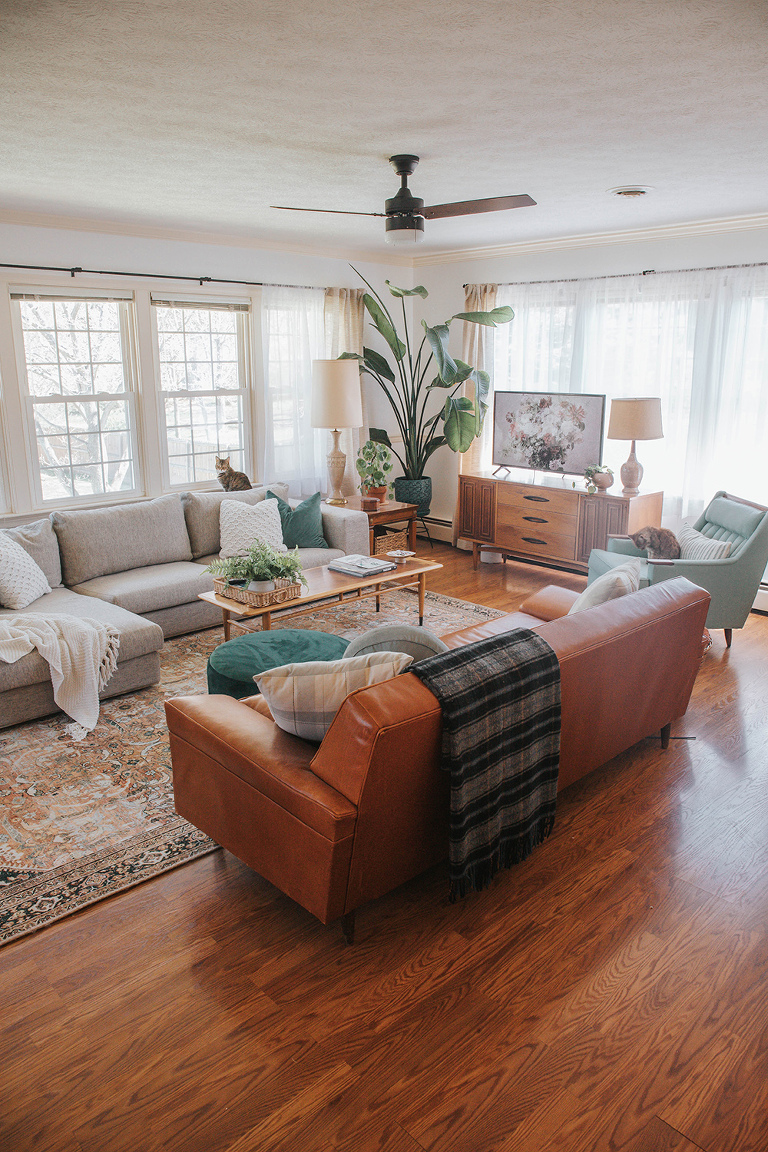 *This post has been sponsored by Beautifully Responsible® Resilient Flooring. All opinions are entirely my own.
First, I've got a question for you fellow home renovators and décor enthusiasts out there: Do you know about resilient flooring? If not and you're in the process of planning a floor upgrade, don't worry. I've got a full explanation for you in today's blog post. I'm teaming up with the Beautifully Responsible® Resilient Flooring team (for a third time!) to talk through all of the earth-, pet-, and family-friendly bonuses of choosing these types of sustainable floor materials. Keep scrolling for more info, and to learn about the beautifully responsible flooring styles we have in our new home.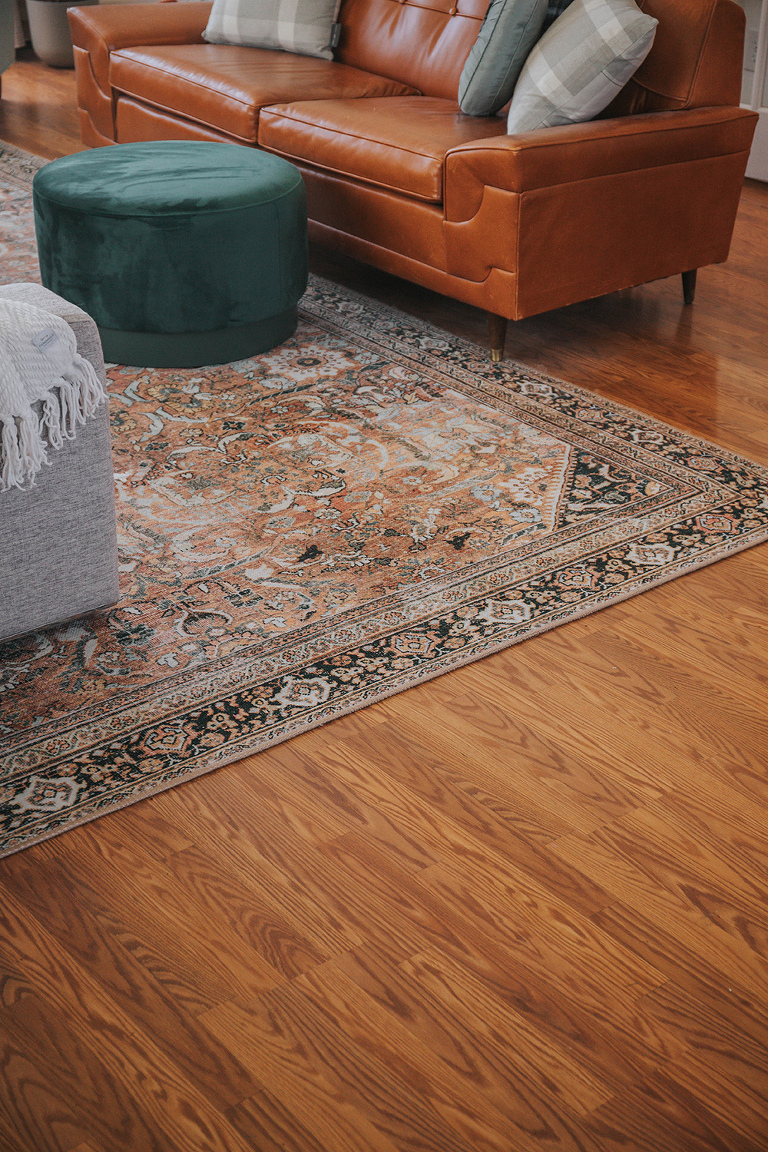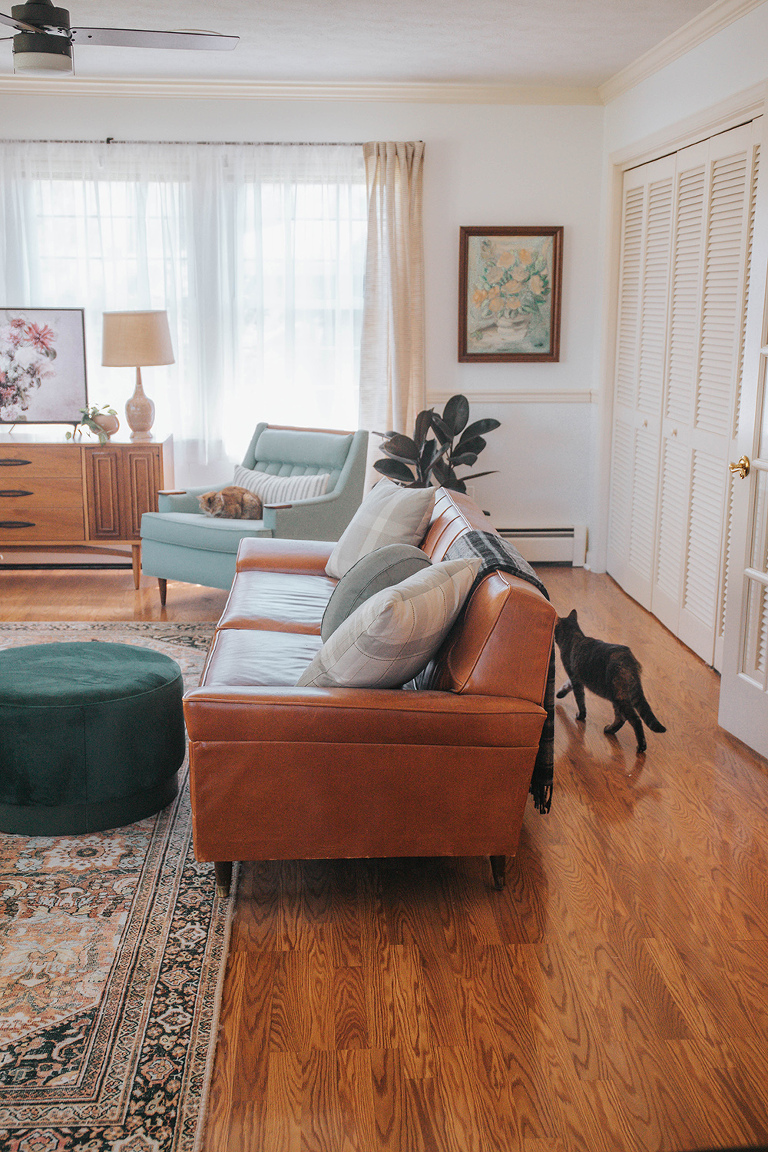 So, what is resilient flooring? It's essentially those durable types of home flooring options made of things like rubber, linoleum, cork, luxury vinyl tile (LVT), and sheet vinyl, among others. By choosing these types of floors over, say, solid hardwood, you're helping preserve natural resources, and also eliminating the need for costly, disruptive refinishing down the road. Resilient floors stand up to a lot, meaning you can skip harsh chemical sealers, and they're so hard-wearing that you don't have to worry so much about things like scratches and water damage.
It's worth mentioning that Beautifully Responsible® doesn't actually sell resilient flooring. The brand exists to raise awareness and educate consumers around the product category of resilient flooring (that's where I come in!). Their website offers tons of great resources in case you want to learn more than I have time to explain in today's blog post, including a list of installation partners, design inspiration, and lots of great articles to peruse that go in depth about the sustainability aspect of this renovation category.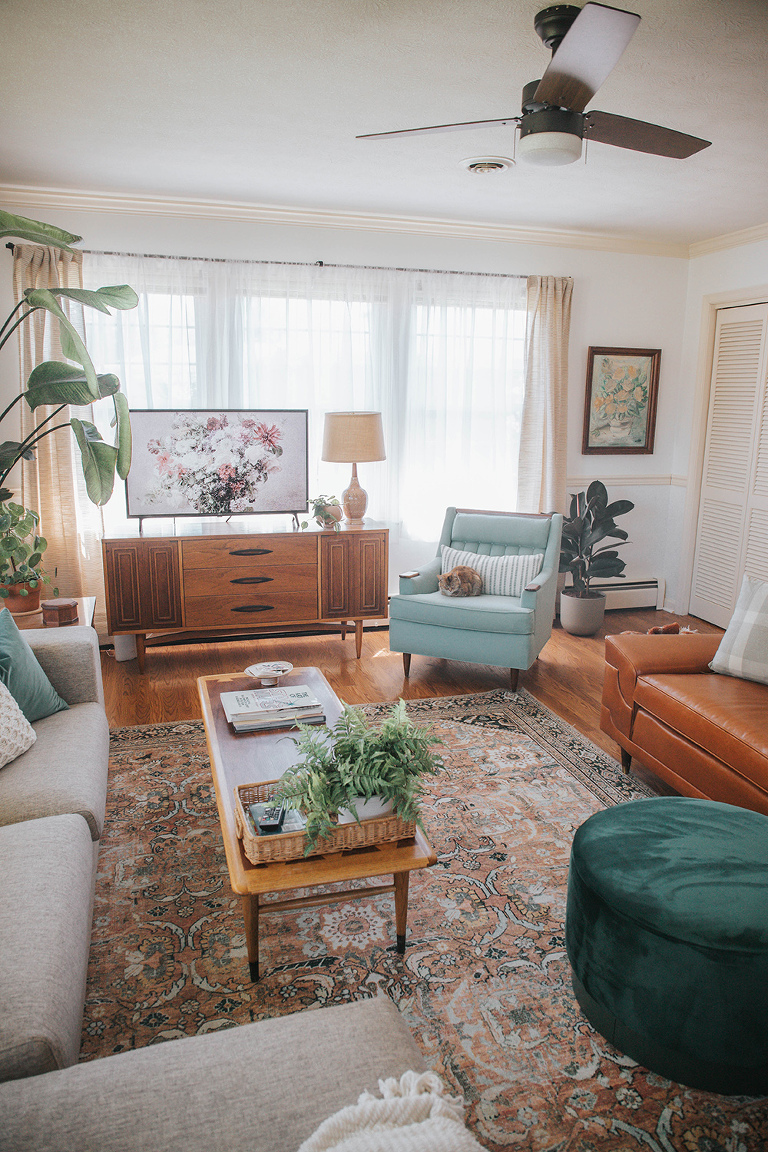 I haven't had the opportunity to install too many floors in my life as a homeowner, and the one time we needed to replace our basement floors at our old house, we ultimately chose laminate flooring. There were so many reasons why we opted for this type of resilient flooring option, but the main one for us (besides being budget-friendly, of course) was the fact that it could stand up to our family of pets. We will always have lots of animals running through our house. That's just the way we are. So, knowing that our new resilient floors were scratch-resistant and could also hold its own against moisture and spills made it a no-brainer. We loved those floors right up until the day we moved, and never had to give them even a tiny bit of maintenance over the years.
Happily, the previous owners of our new house had replaced some of the dated tile and carpeting with resilient flooring before we moved in. It's exactly what I would have chosen if I had been in on the decision, and looks perfectly seamless where it butts up against the original 1960s hardwood floors we have throughout the rest of our home.
The difference between the hardwood and laminate, though, is that you can definitely see all sorts of damage in the former. The hardwood is discolored from years of use and is scratched to bits. It will probably require refinishing down the line, which is something I'm really not looking forward to. It makes me appreciate our resilient laminate flooring in the sunroom, kitchen, and my art studio even more! Despite years of use, it looks just as good as the day it was installed. That peace of mind is priceless to me.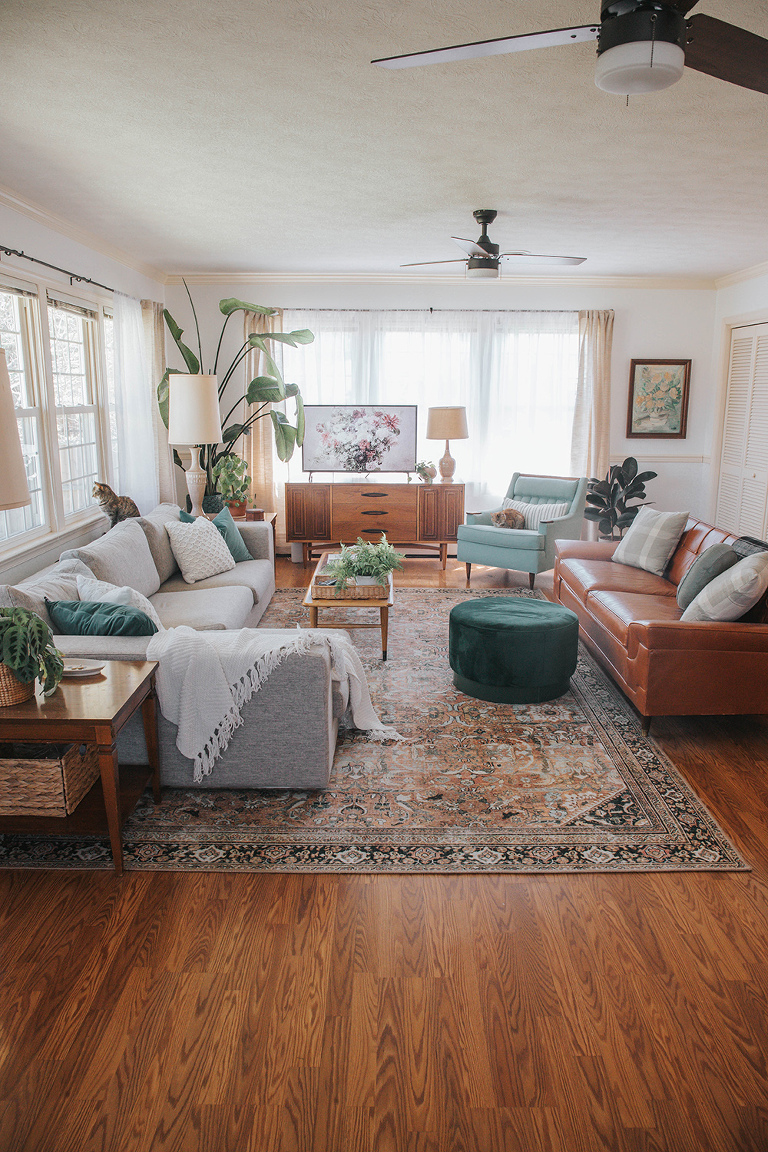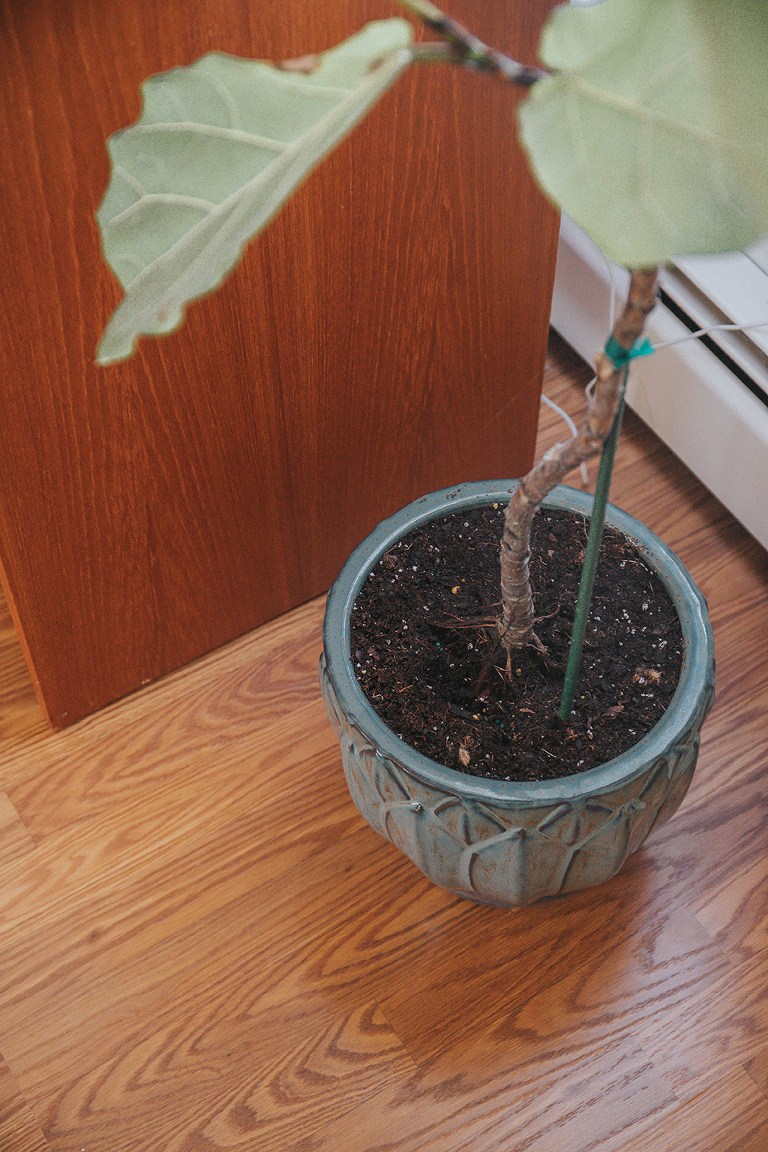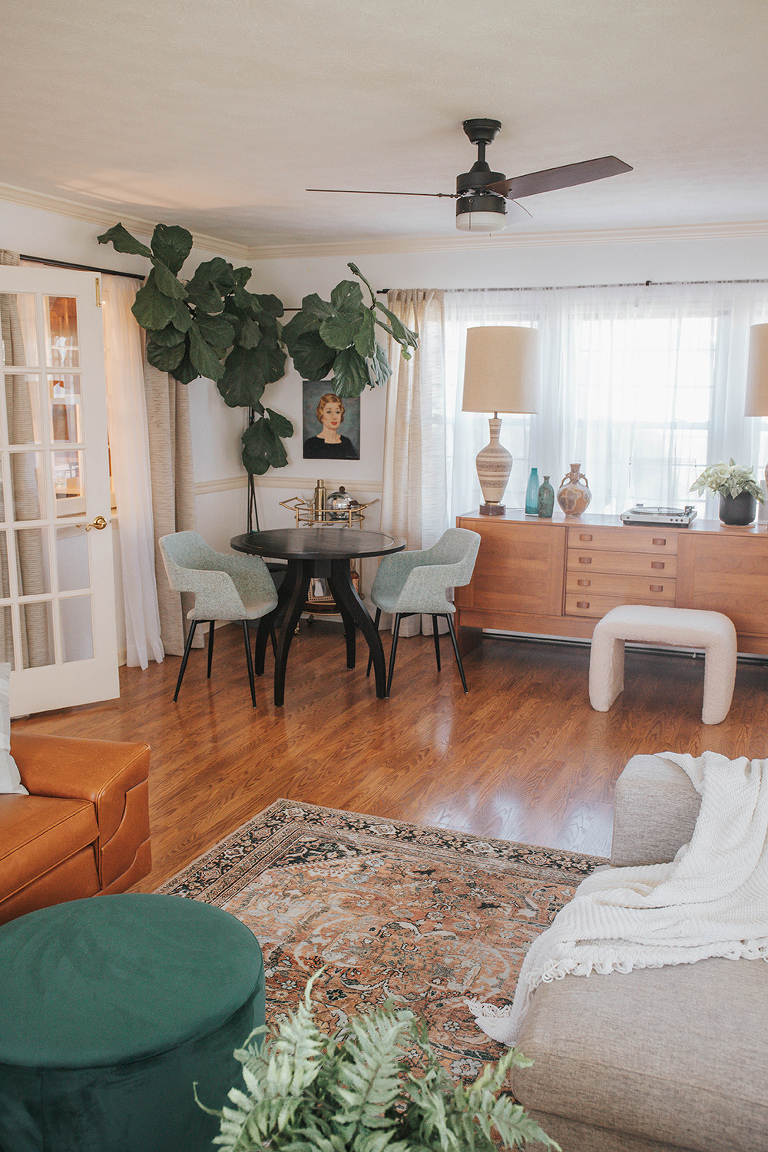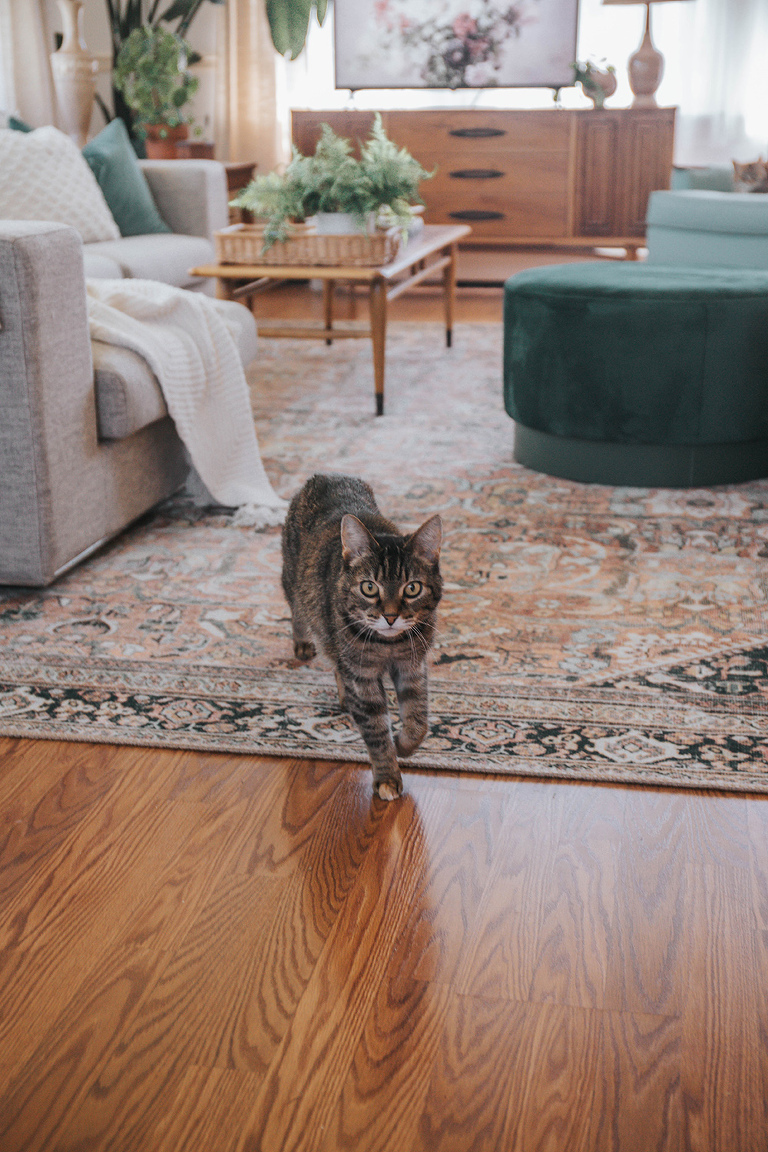 Can you even believe the floors pictured in today's post aren't real hardwood? It's amazing what manufacturers and designers have come up with to make man-made flooring look so believably wooden these days. If you're in the process of a home renovation and flooring update, just know that you can shop for resilient flooring anytime at your local flooring store, or you can do it online if that's your favorite way to shop. Just click the logos on that linked page to visit each partner's website and find out where to order your resilient flooring.
Finally, don't forget to follow @ResponsibleFloors on YouTube, Instagram, and Pinterest to stay up-to-date on all the latest design trends and sustainability news. This April and Earth Month offer the perfect time to re-commit to living the most sustainable life you can at home, starting from the ground up—literally!