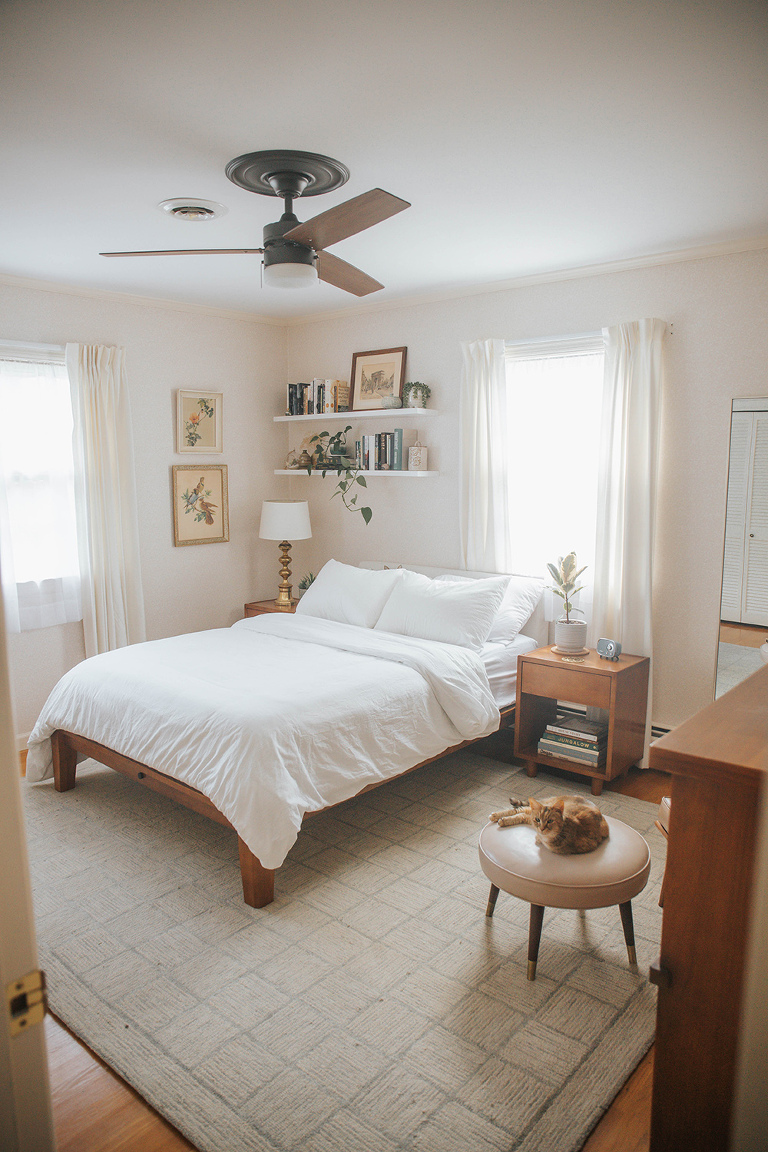 *This post features gifted product from Thuma. Thanks for supporting the brands who help make fresh content possible here on Dream Green DIY.
My stomach just did a little backflip knowing that I'm finally publishing this room tour! It has been months in the making, and just feels so good to finally share. When we first moved into our house last November, I decided to make the larger of our two extra bedrooms my home office. I loved the natural light that poured into this space, and the vintage original wallpaper was so charming. It felt like such a good spot for my office, but after using it for a month or two, I realized that the room was actually way bigger than it needed to be to function as an office.
Ultimately, this year, I decided to move my home office into the smaller of our extra bedrooms, and turn this oversized wallpapered space into a guest room. To be honest, John and I rarely host overnight visitors, so in actuality, this "guest room" is more for us. Since finishing the space, we find ourselves cuddling up here in the evenings with our three pets to watch shows on my laptop, and I've found that it's such a nice oasis for when I need a quiet place to read. Point being, a bonus bedroom doesn't need to just be for visitors. We love our new guest room for us!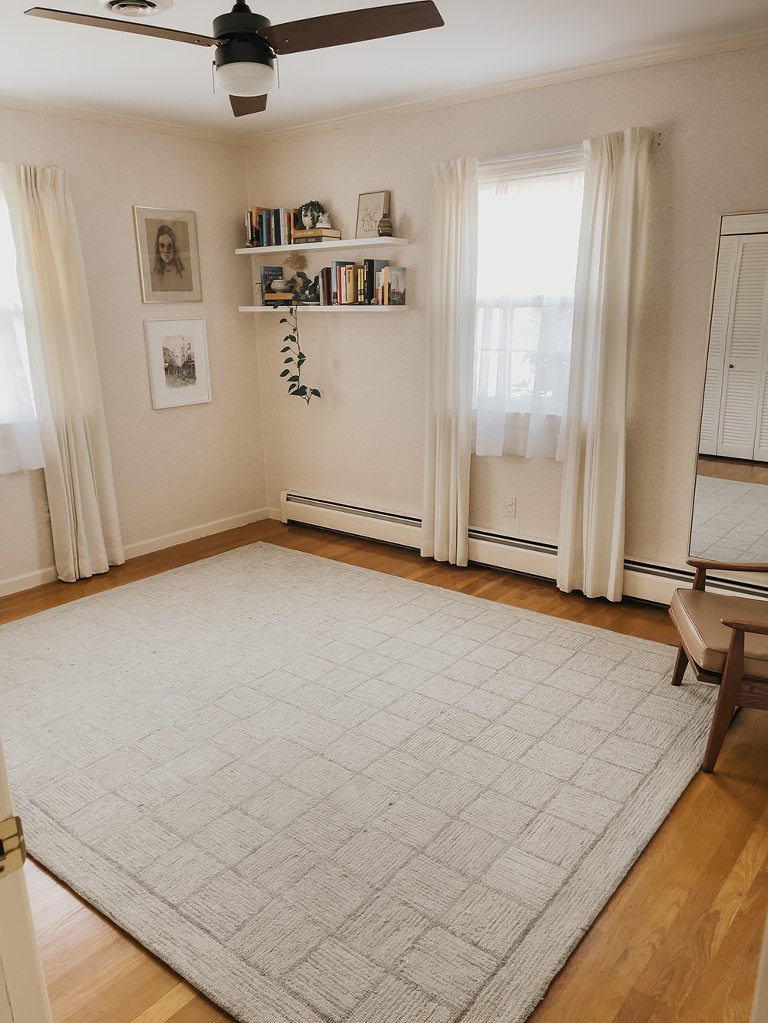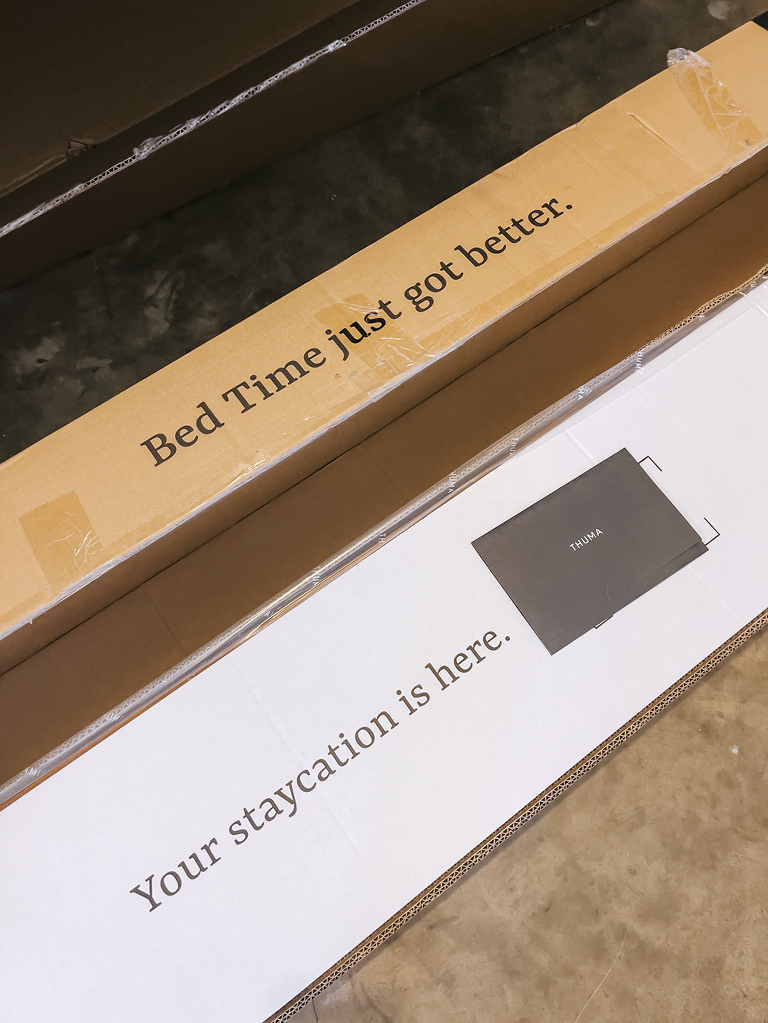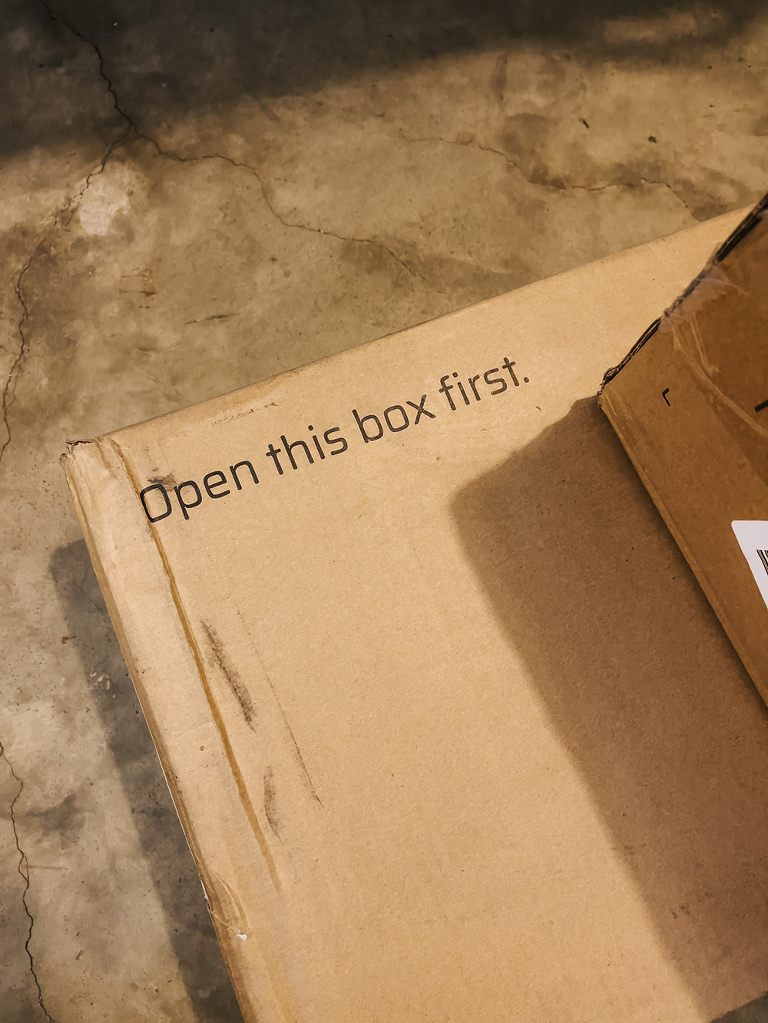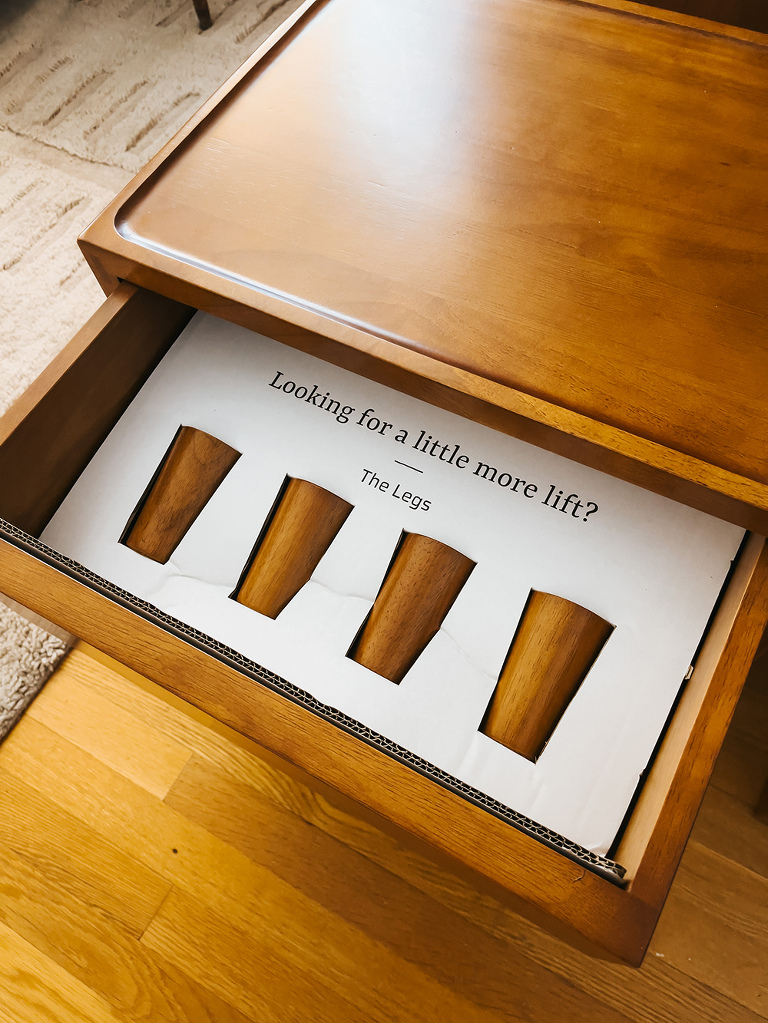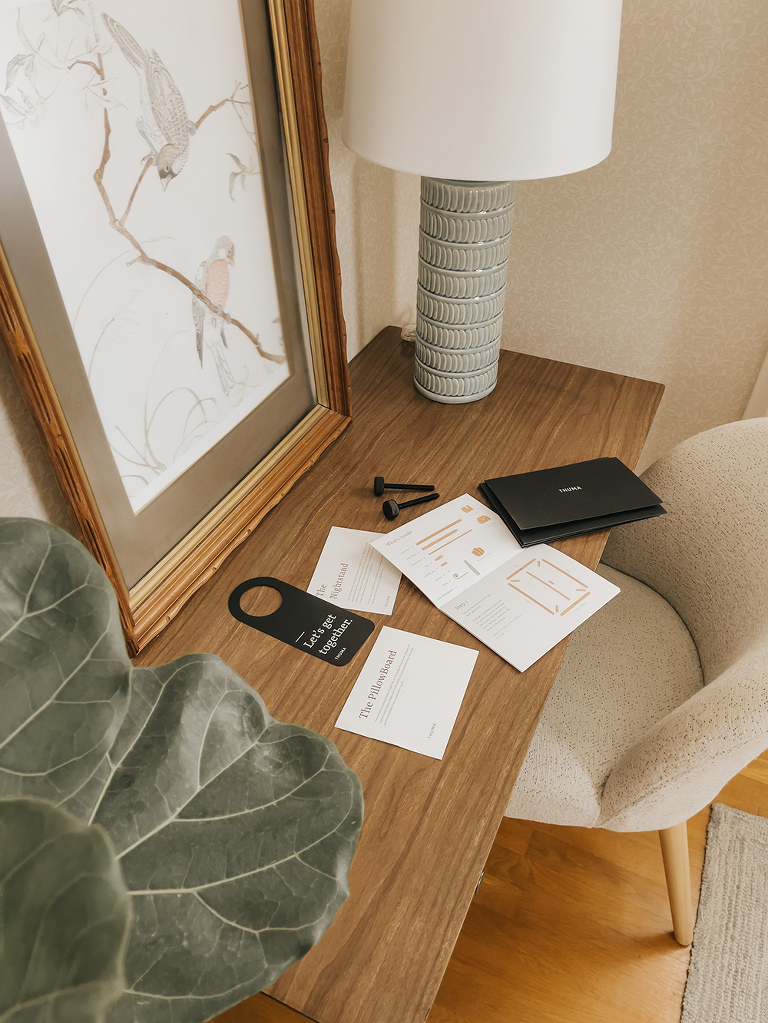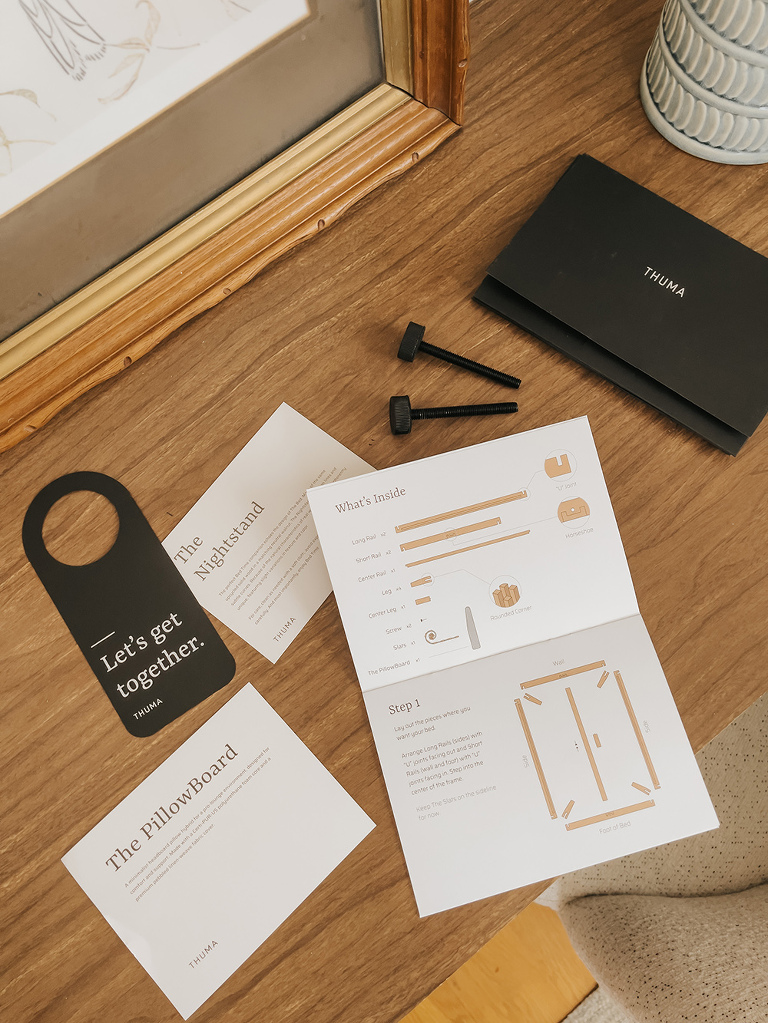 To bring my dreams of a guest room to life, I teamed up with Thuma. I've been a long-time fan of their thoughtfully designed furniture for years, so this truly is a dream collaboration for me. The Japanese-inspired joinery of The Bed is what initially caught my eye. It all goes together without any nails, and uses only two bolts at the ends of the bed to securely finish the frame assembly. You can see what I mean on my Instagram today, where I show a video detailing how everything fits together (I put the bed together entirely on my own without any problems). The parts nicely nest into one another so that you have a solidly constructed bed without a lot of annoying wasteful hardware. It's the perfect platform bed.
We chose the full-size bed frame option that came with The PillowBoard in washable "Light Linen." This was added because we wanted to have an extra soft landing place for our heads to lean against since the only way we could situate the bed was against a window. By the way, we ordered The Bed in "Walnut" wood to complement all of the honey-colored vintage furniture we put in the space, like our secondhand mid-century dresser and writing desk.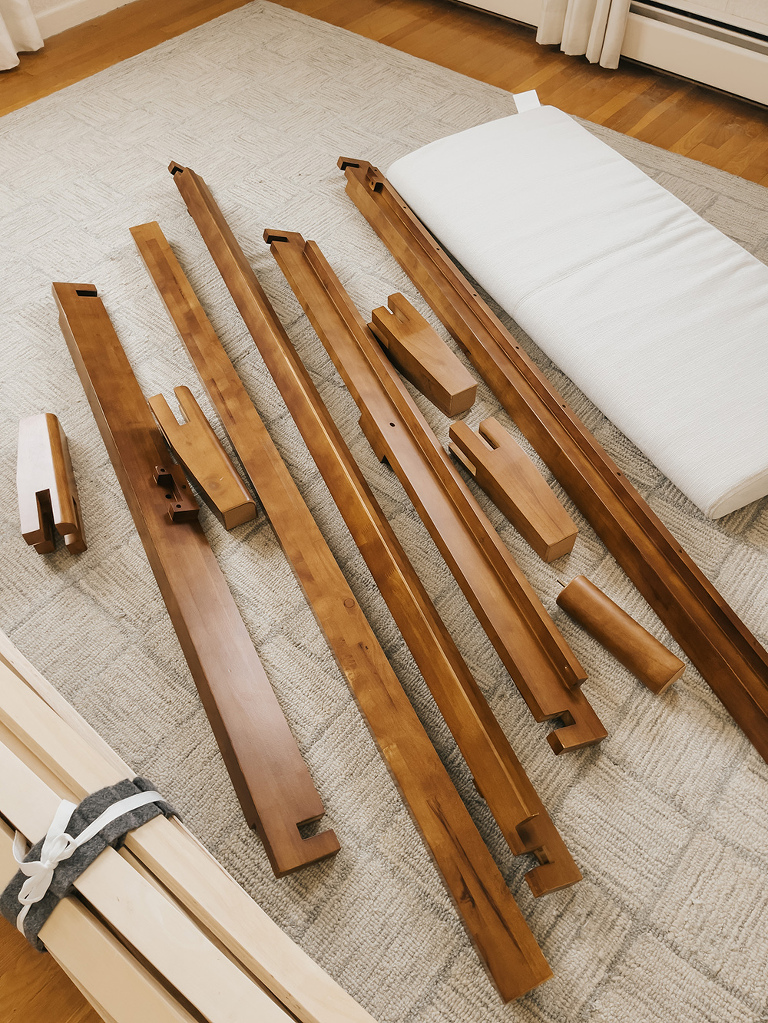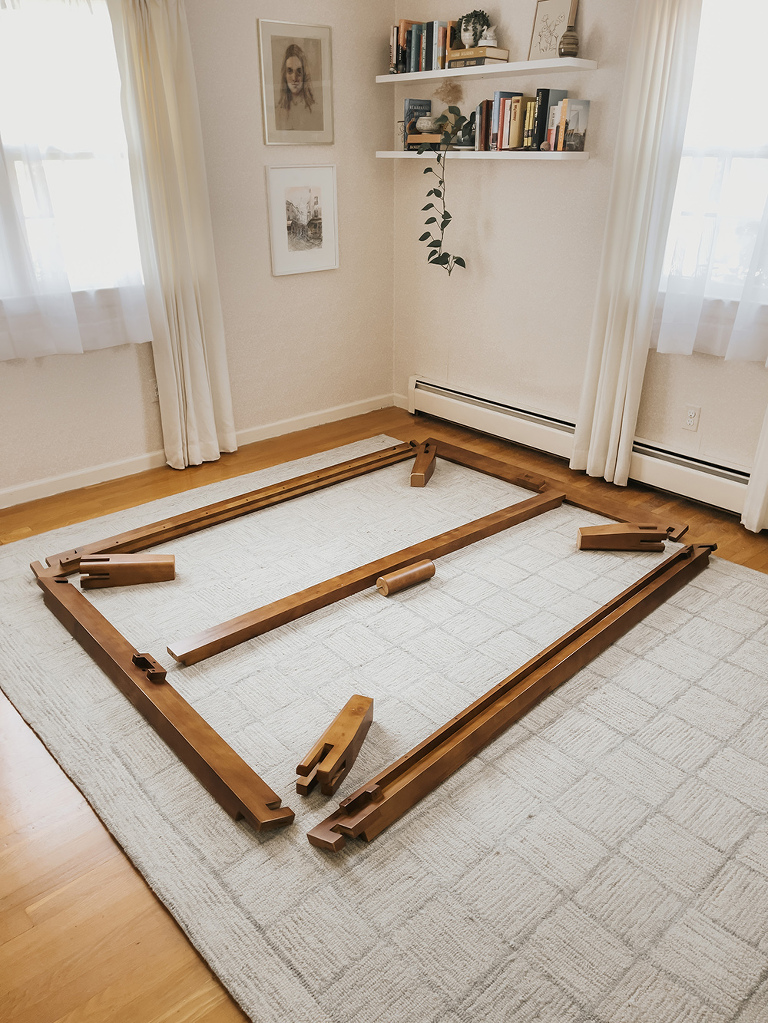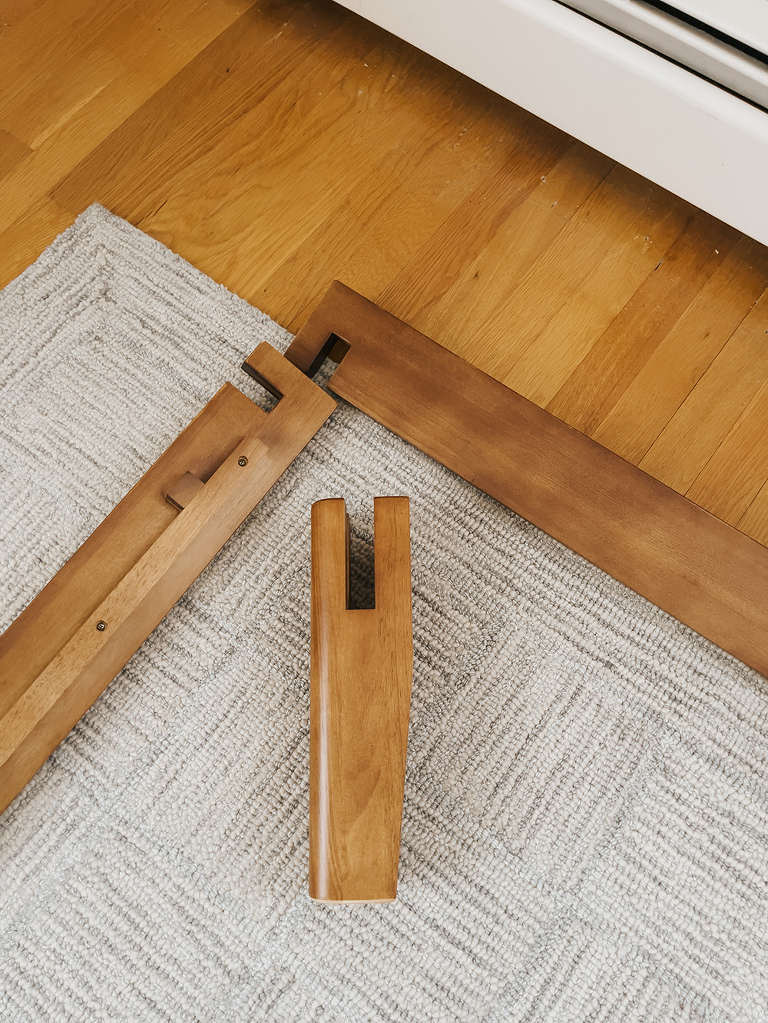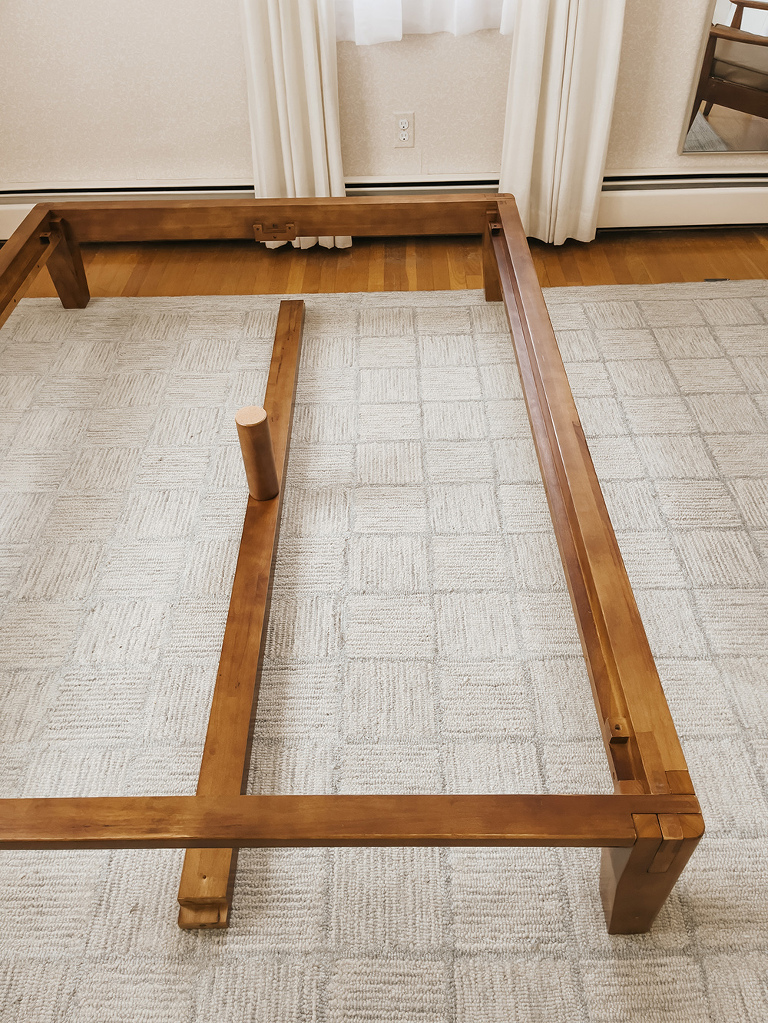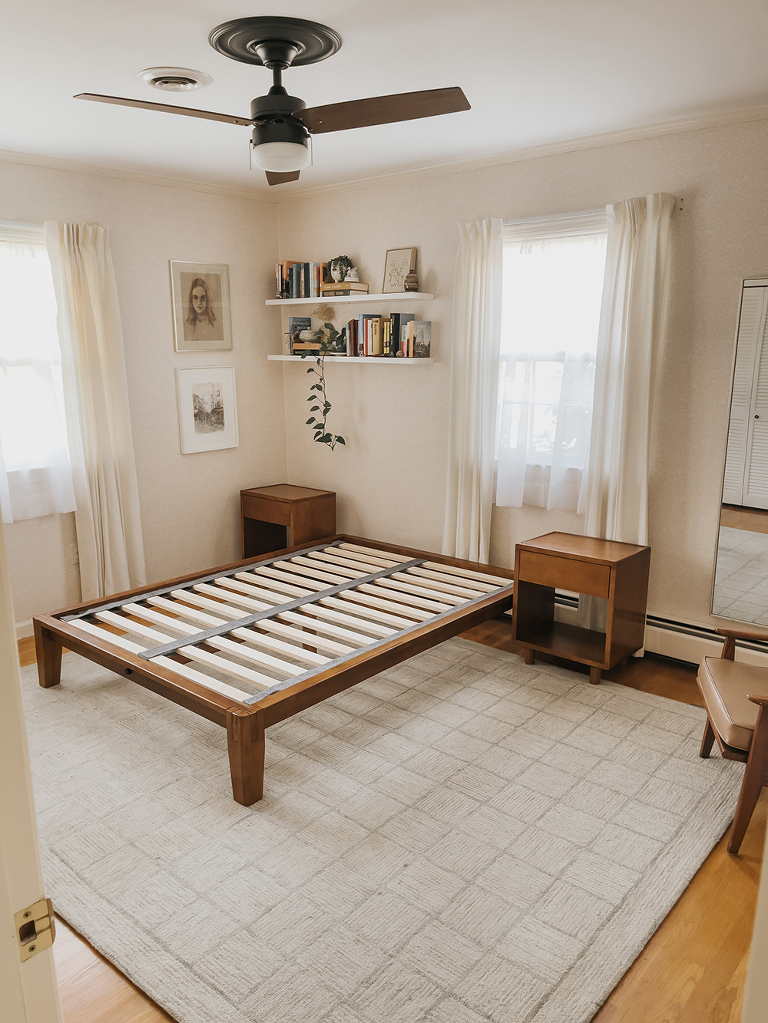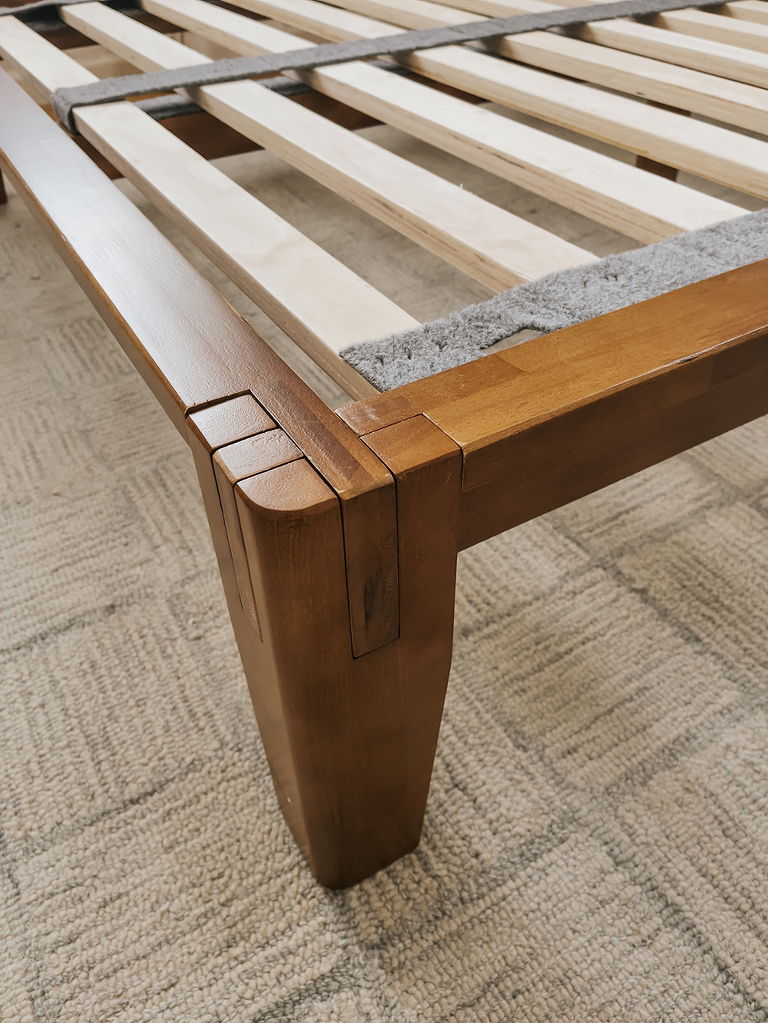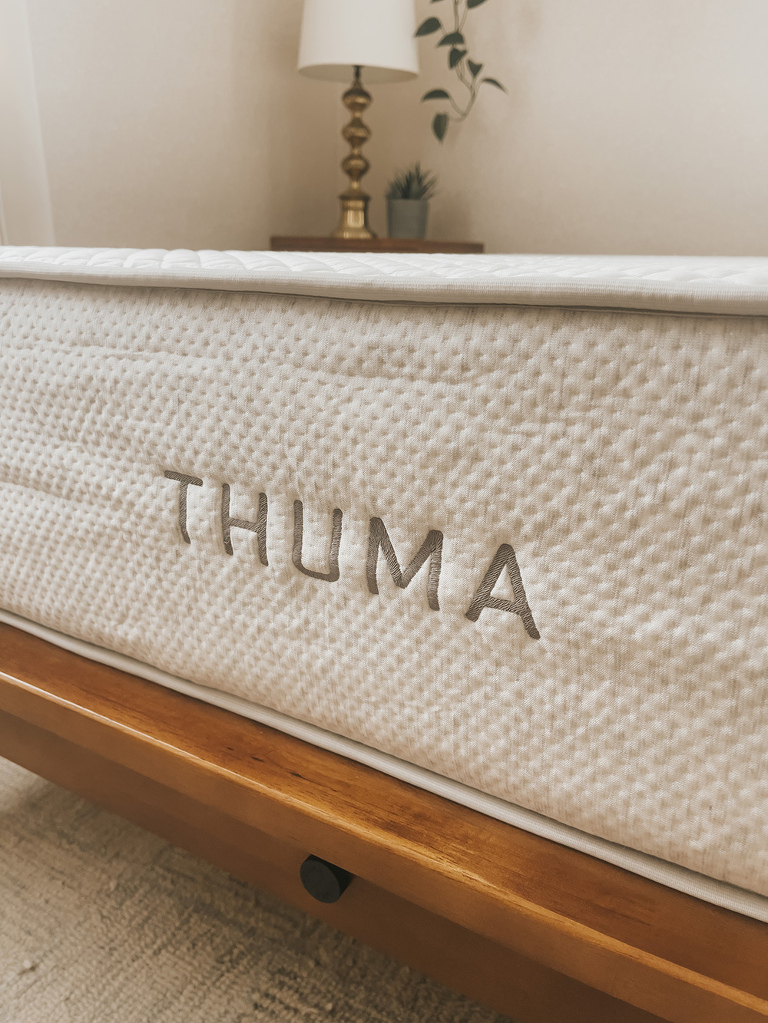 To finish off the space, we also ordered The Mattress and a pair of The Nightstands from Thuma. I love how the simple lines of the bedside tables mimic the simple silhouette of The Bed, and they're both made of the same upcycled eco-friendly solid wood. Again, there are no tools required for assembly. The Nightstands come pre-assembled with traditional Japanese spined joint corner connections that eliminate the need for metal hardware. You can leave them leg-less so that they maintain a super sleek square shape, but we opted to screw on the included tapered legs to help give us that mid-century vibe you know we love.
As for The Mattress, it has been a big hit with everyone in our family—both 2-legged and 4-legged! Our pets lounge on this bed all day everyday, which is so cute to see when I walk past the space. The Mattress is definitely more on the firm side, and I have since added a cushioned topper to provide me with a little more bounce, but you can tell that it's a really well-constructed mattress. It's GREENGUARD Gold certified for low chemical emissions, and made with organic TENCEL™, Certi-PurUS foam, BioFoam®, and high-quality, all-natural latex, sustainably sourced from rubber trees. It gets two thumbs up from every single member of our family.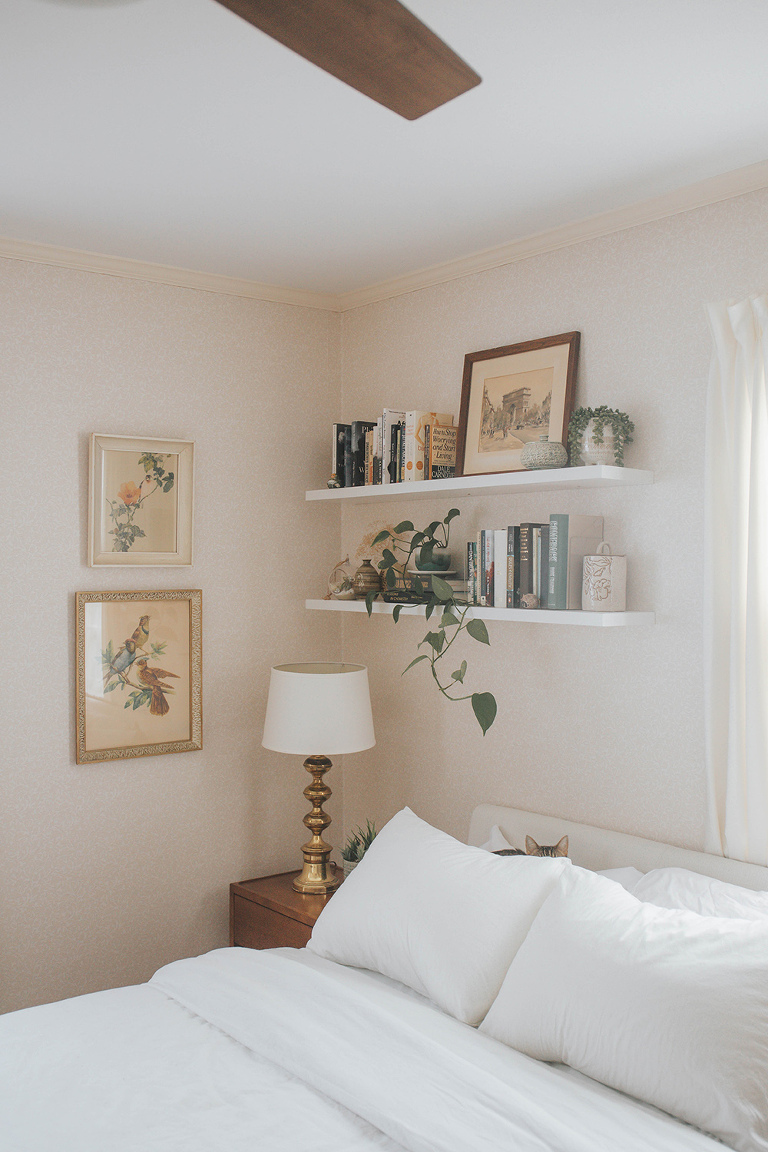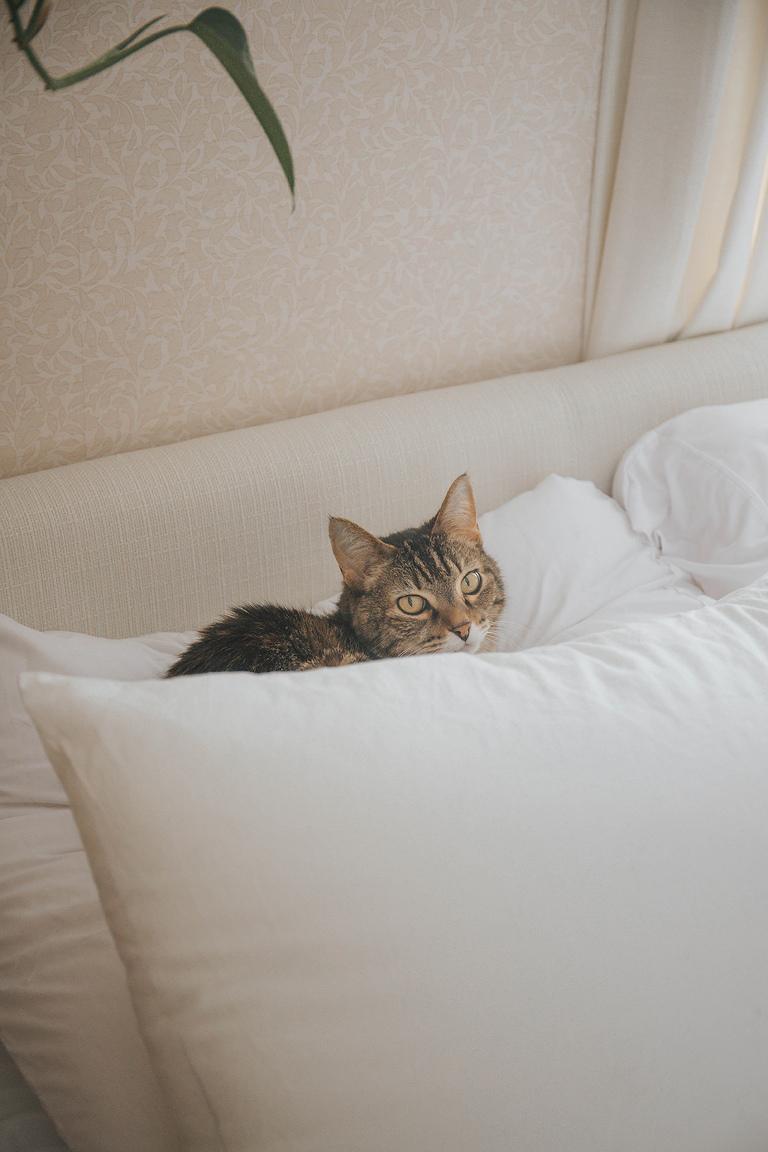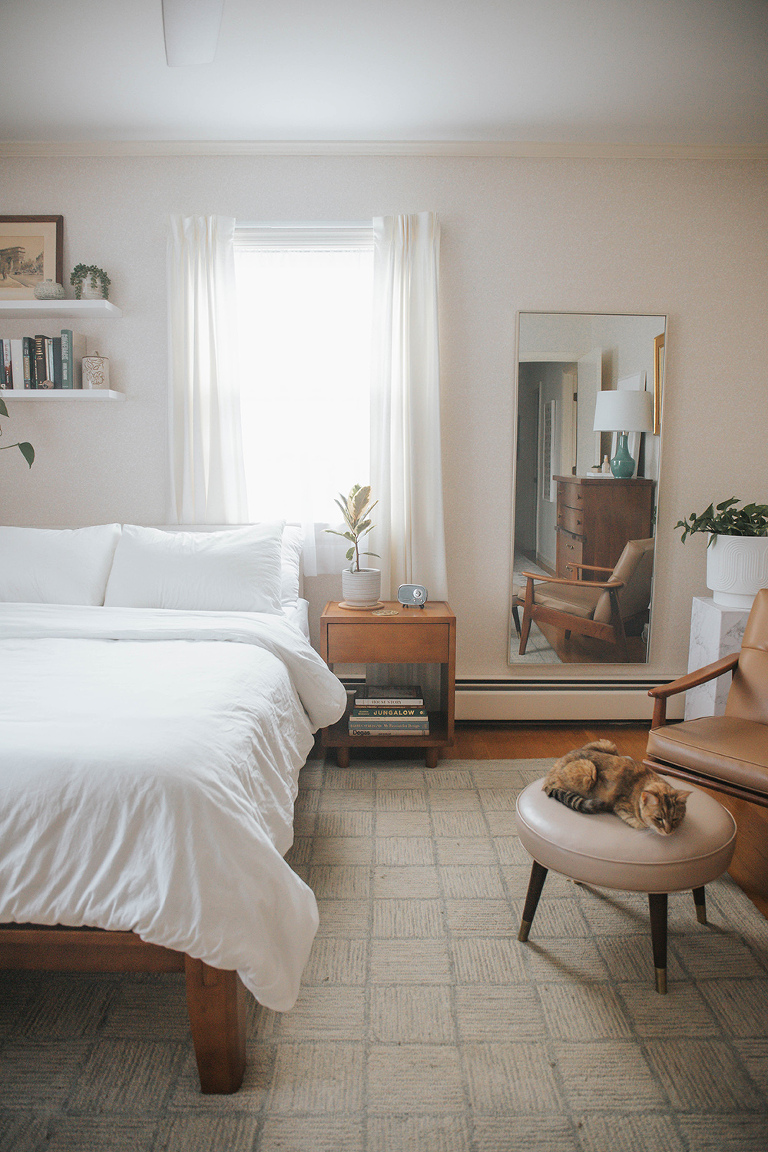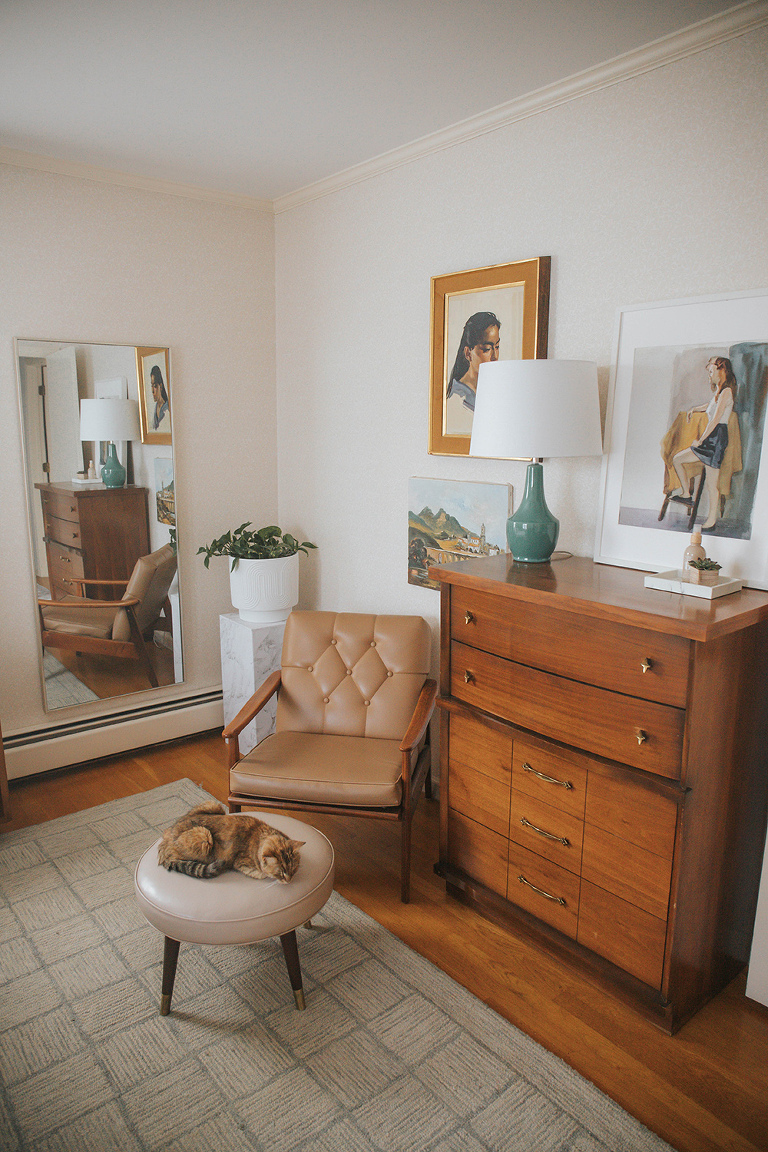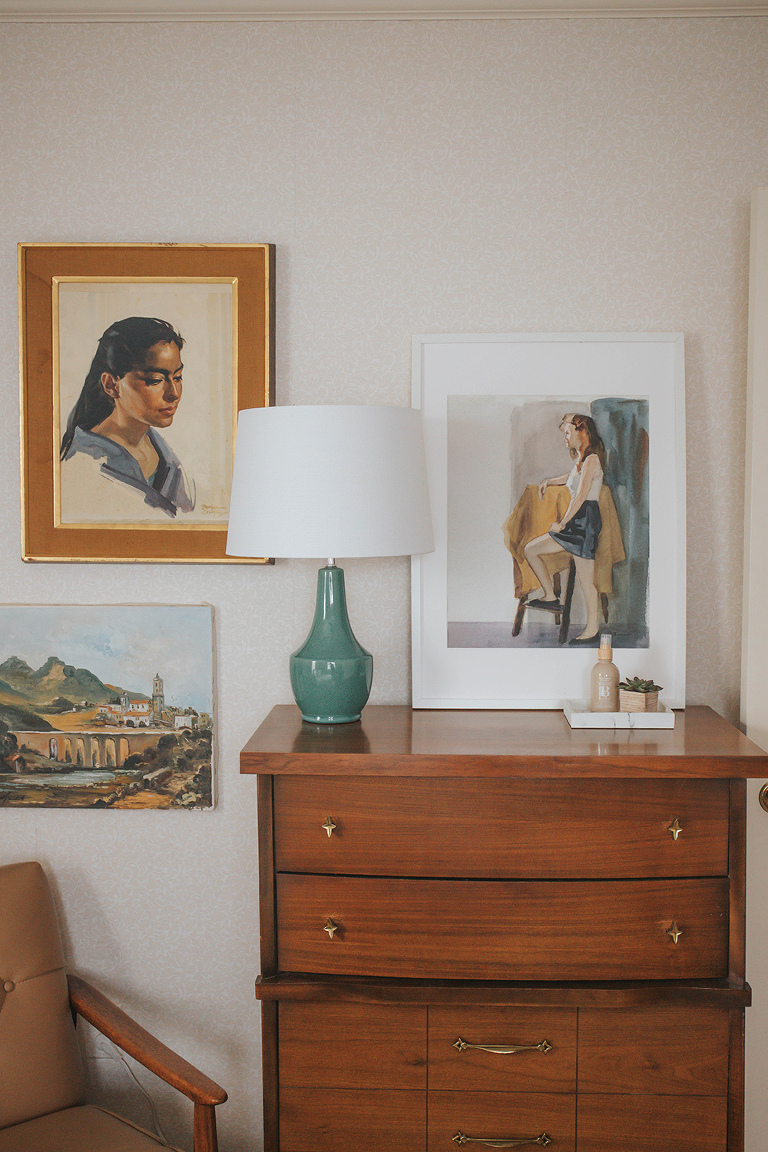 To finish the space, I chose light creamy bedding that suits the beige tones in our 1960s wallpaper, and I also incorporated plenty of books (this is a reading zone, after all!), and a small writing desk for guests to use as a vanity or for laptop work, as needed. There's also a new-to-us vintage dresser in the space, which you might have spotted. I picked that up recently in nearby Staunton, Virginia, and actually haven't filled it up yet, but plan to use it for out-of-season clothes and other odds and ends that haven't found the right spot in our new(ish) house yet. A cool vintage leather side chair and mid-century ottoman round out the room to serve as additional reading space or as luggage drop zones. Tonks the cat has been loving this spot lately, in particular.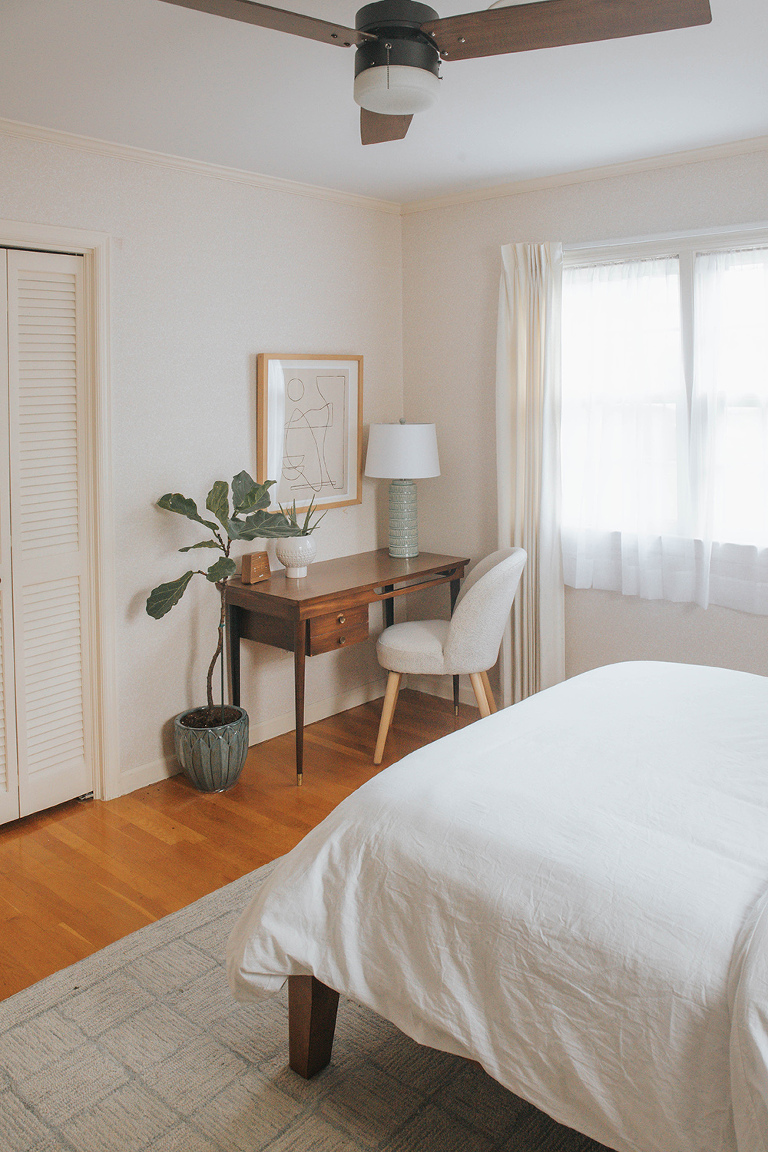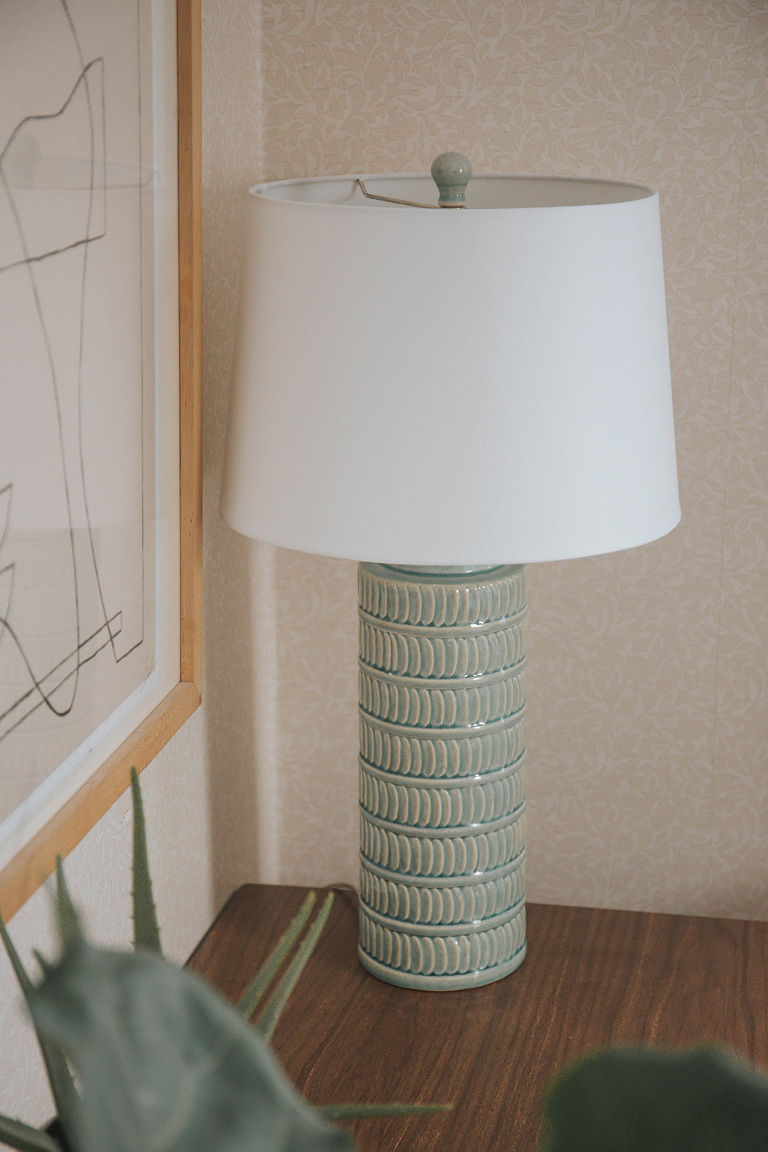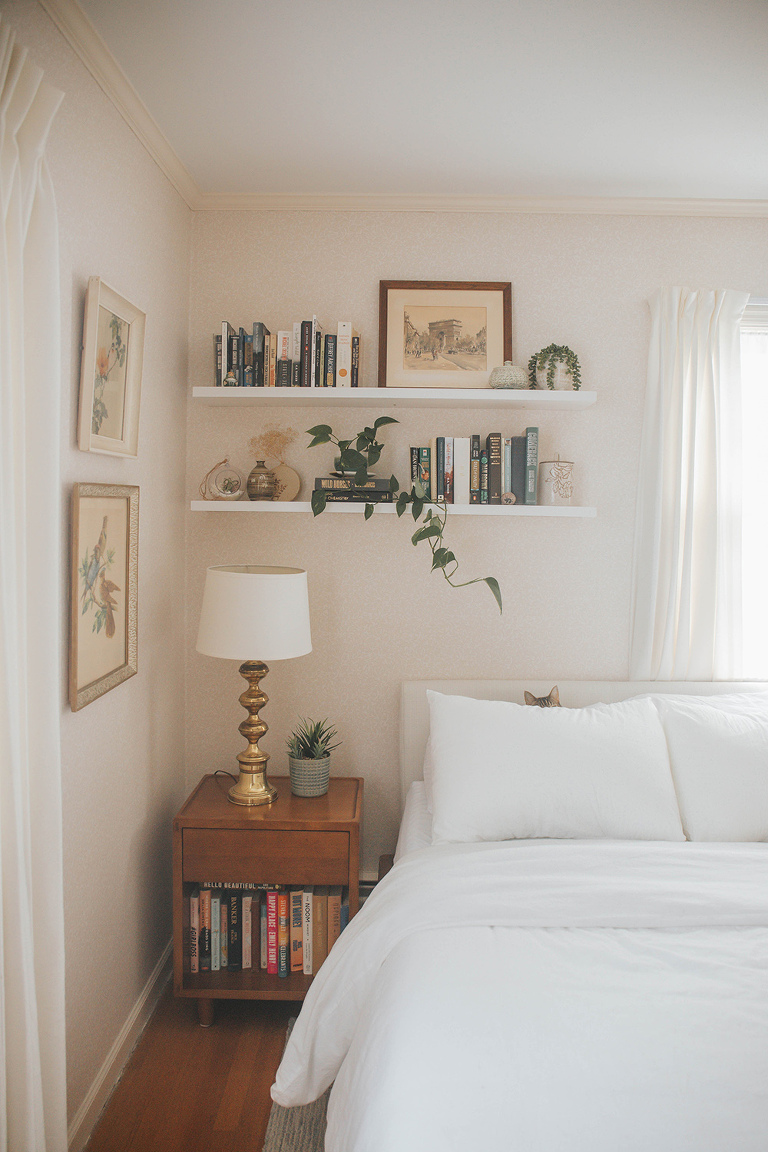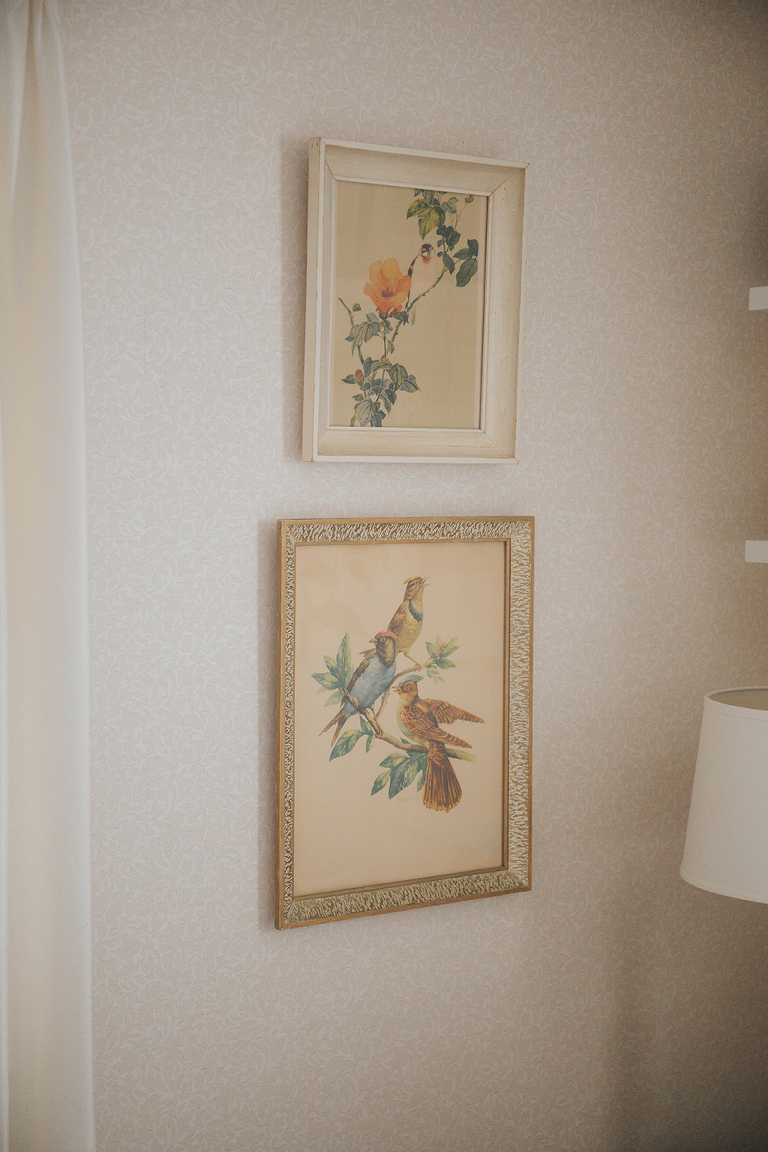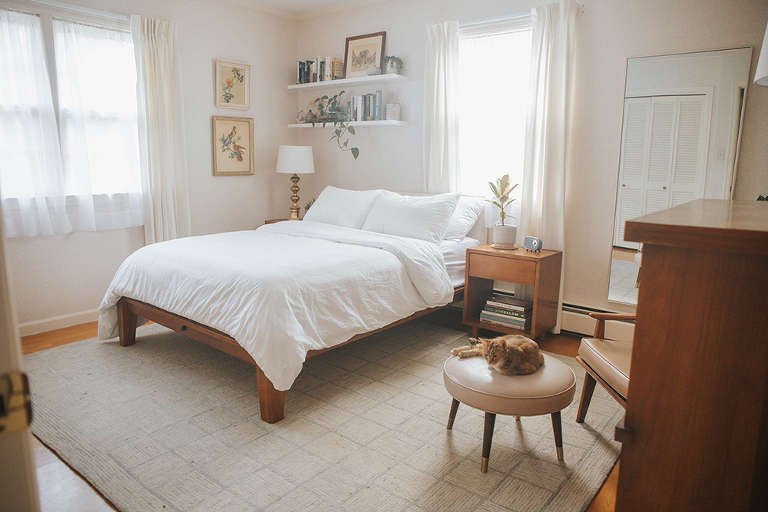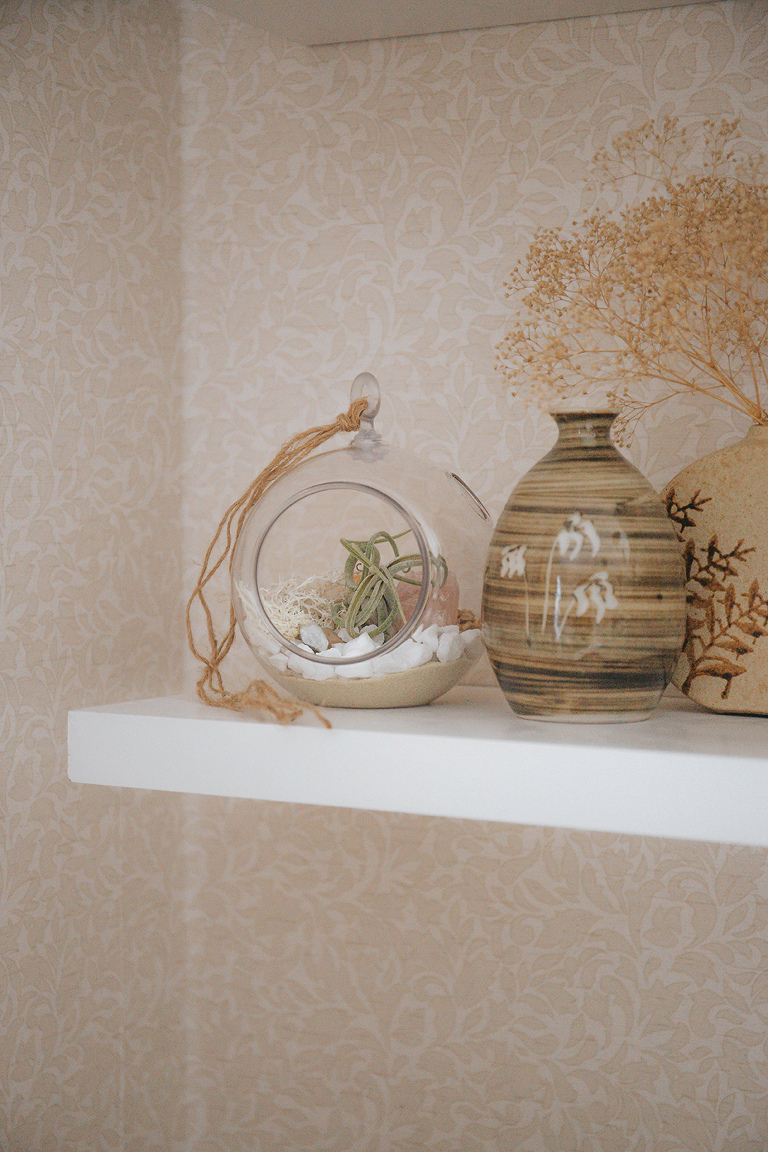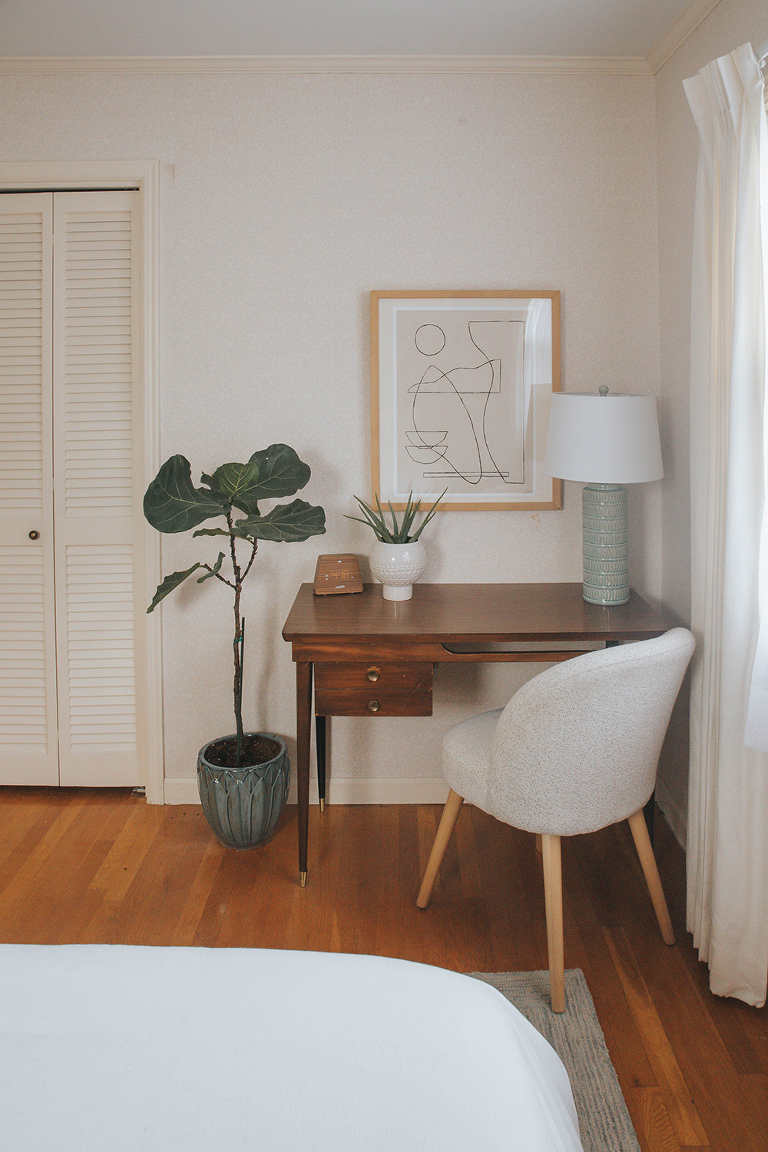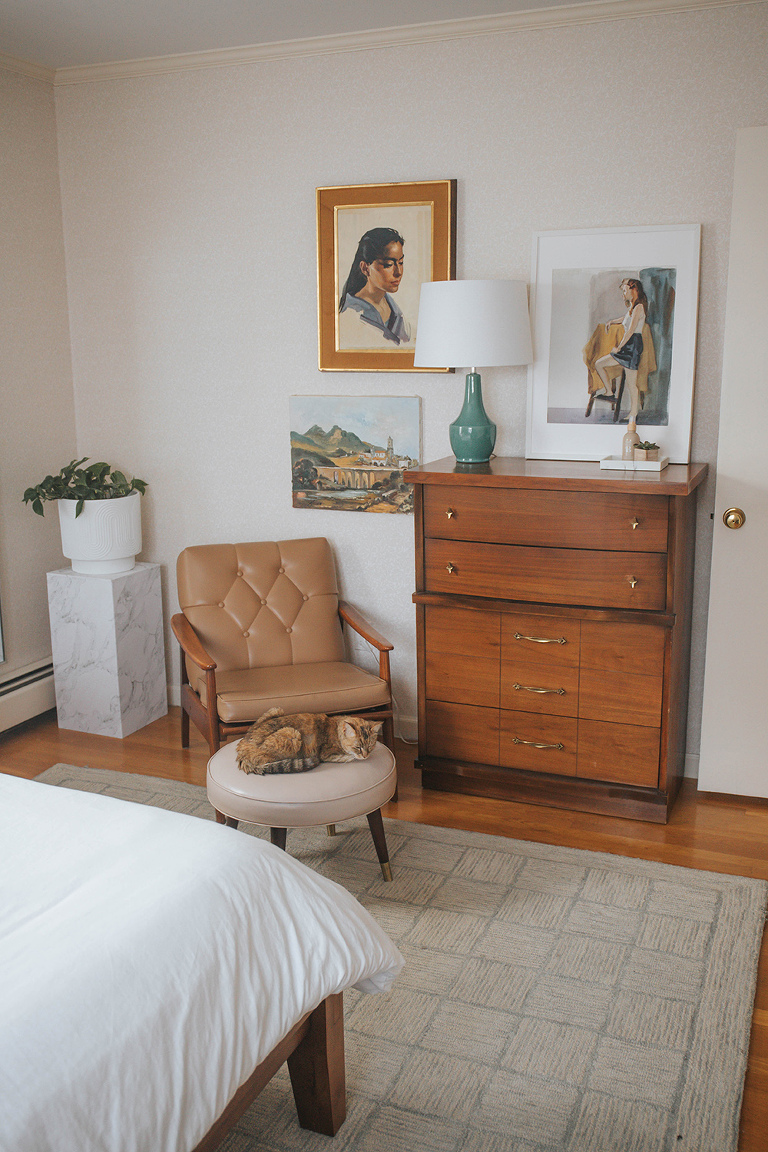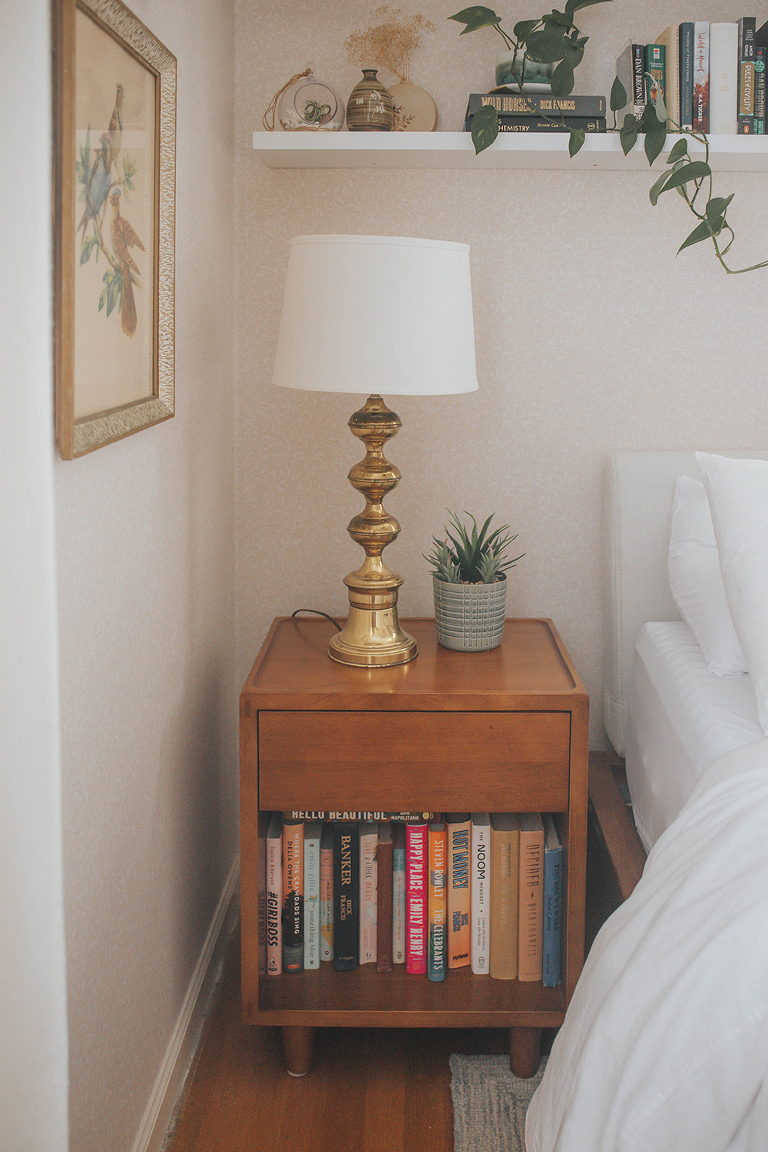 Having this room completed truly feels like a breath of fresh air. I use it so much more now than I did when it was my home office. Most of my work days are spent running around taking photos and working on projects, so my desk isn't actually used all that often—maybe just for a handful of hours a week. Now that we have this light-filled room set up as a second bedroom, we've used it every single day for hours at a time.
I also appreciate that we now have an alternative option in case our main bedroom isn't usable. I have a lime wash painting project penciled on the calendar for our bedroom later next month that's going to keep us out of there for at least a week, so knowing we have this extra sleeping space is one big stressor crossed off my list. Let me know your favorite part of our new guest room in the comments below!


*I earn a small percentage from purchases made using the affiliate links above. Affiliate links are not sponsored. Rest assured that I never recommend products we wouldn't use or don't already love ourselves.