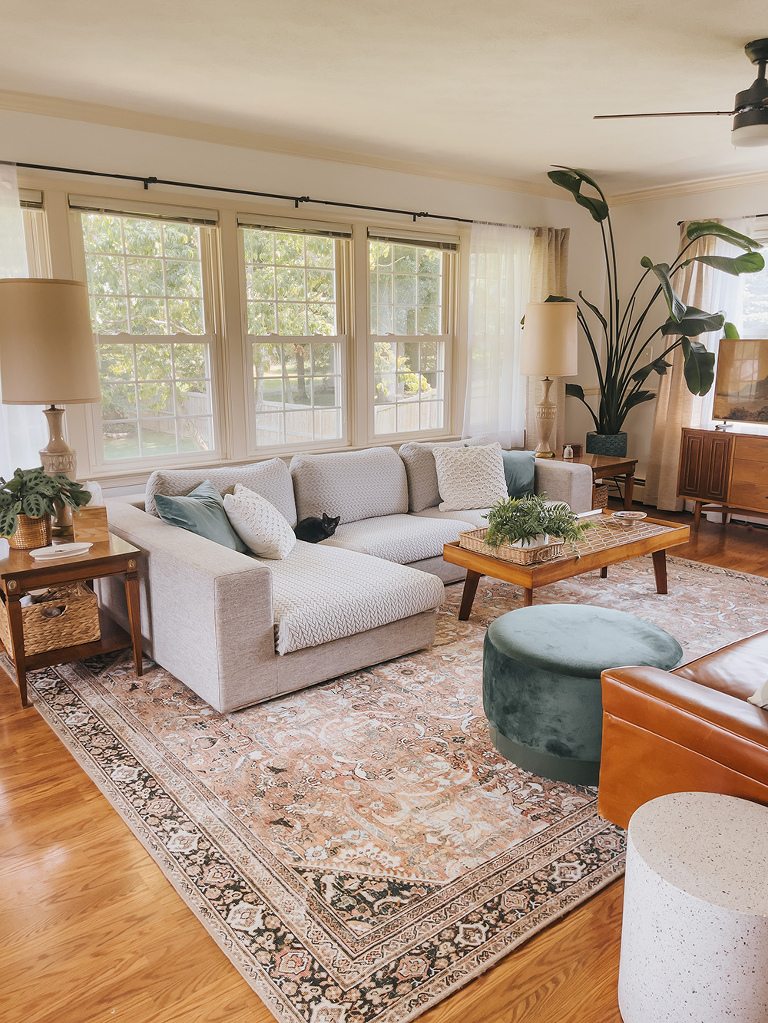 *Today's post was made possible by Nolan Interior, and features gifted product for the purposes of a candid review. All opinions are my own.
Now, you've probably noticed quite a bit of "turnover" when it comes to the furniture in our house. I love change, and get such a thrill from hunting down cool new furniture pieces for our rooms. This means I'm constantly selling old furniture to make room for new items, but every now and then we come across a piece that's a keeper. That perfect specimen of style, functionality, shape, and comfort, which we hold on to for years and years—possibly forever!
Case in point: the sectional sofa in our sunroom. We've had this couch since 2017, and don't have any plans to pass it along to a new owner. We love the slightly warm gray color of the upholstery, the durable nubby texture of the fabric itself is really easy to clean, and the low silhouette is such a nice complement to our modern aesthetic. Sadly, it has since been discontinued by the company we ordered it from, so we would never be able to directly replace it if something happened to it, so we baby this couch like crazy. We steam clean it regularly to keep the fabric in pristine condition, and regularly fluff the cushions so they retain their shape. One thing we've recently been struggling with, though, is keeping our new kitten, Marlo, from getting into the fabric with her claws.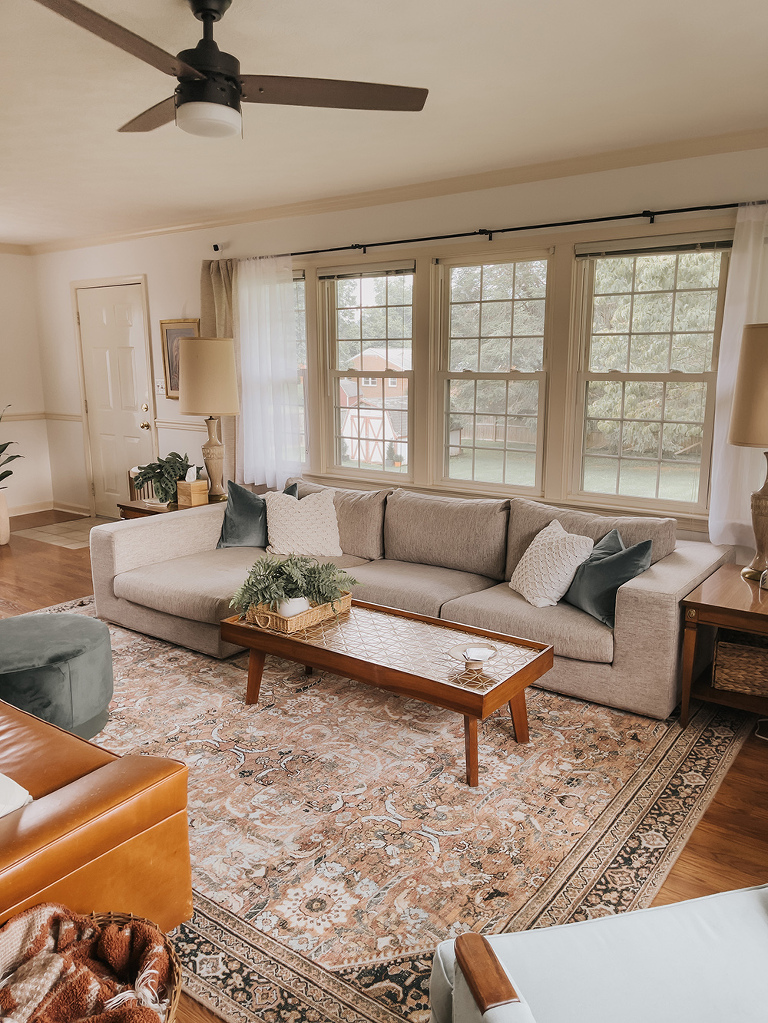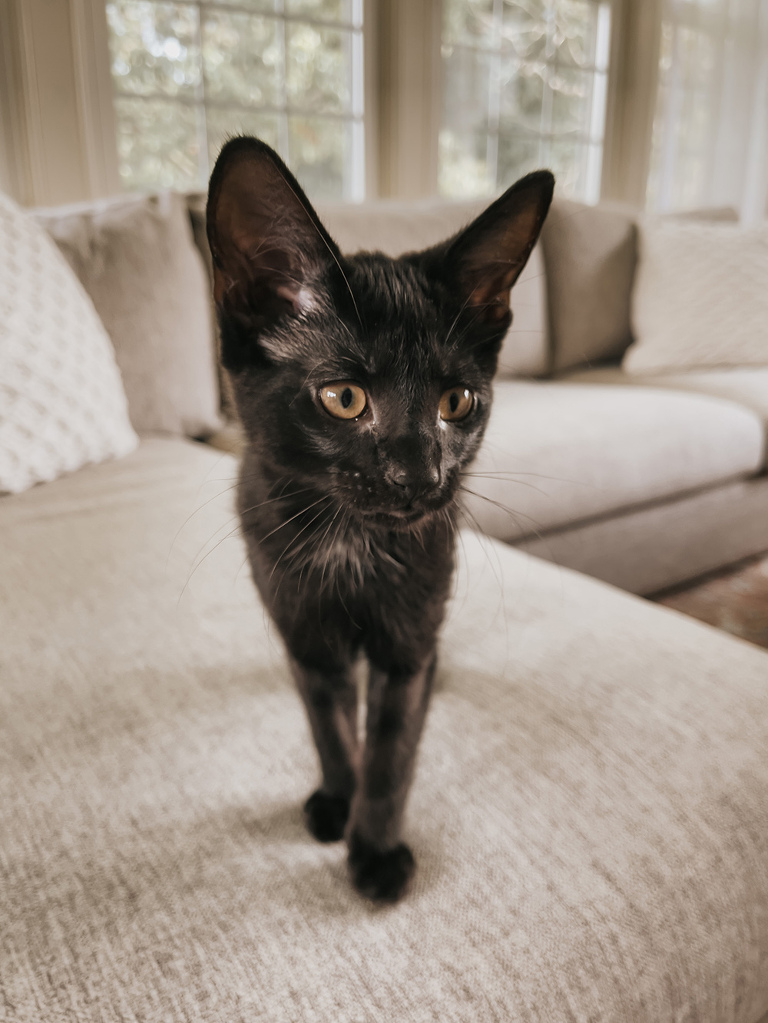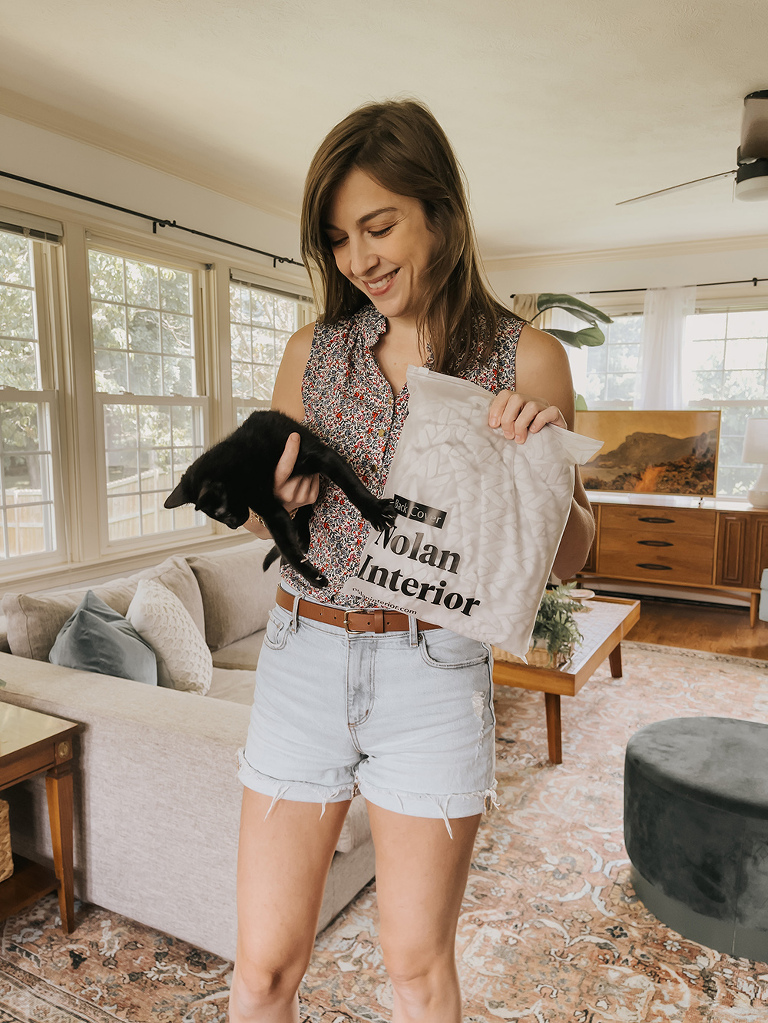 Marlo loves to go wild across the expanse of this extra wide couch, and I love to see her bounce around with her toys, but I do cringe every time I hear her claws sink into and rip a little at the couch fabric. I knew it was time to figure out an added layer of protection so we can keep our favorite couch looking its best for another five years—hopefully, more.
If you're on social media, you've probably seen the Magic Sofa Covers that are all over the Internet. They've gone a bit viral this past year, and I don't mind admitting that I was intrigued by the thought of being able to cover our couch in what looked like a matter of seconds. As luck would have it, Nolan Interior (the maker of these genius sofa covers) happened to get in touch about a partnership around this exact time, and so I jumped at the chance to try them out.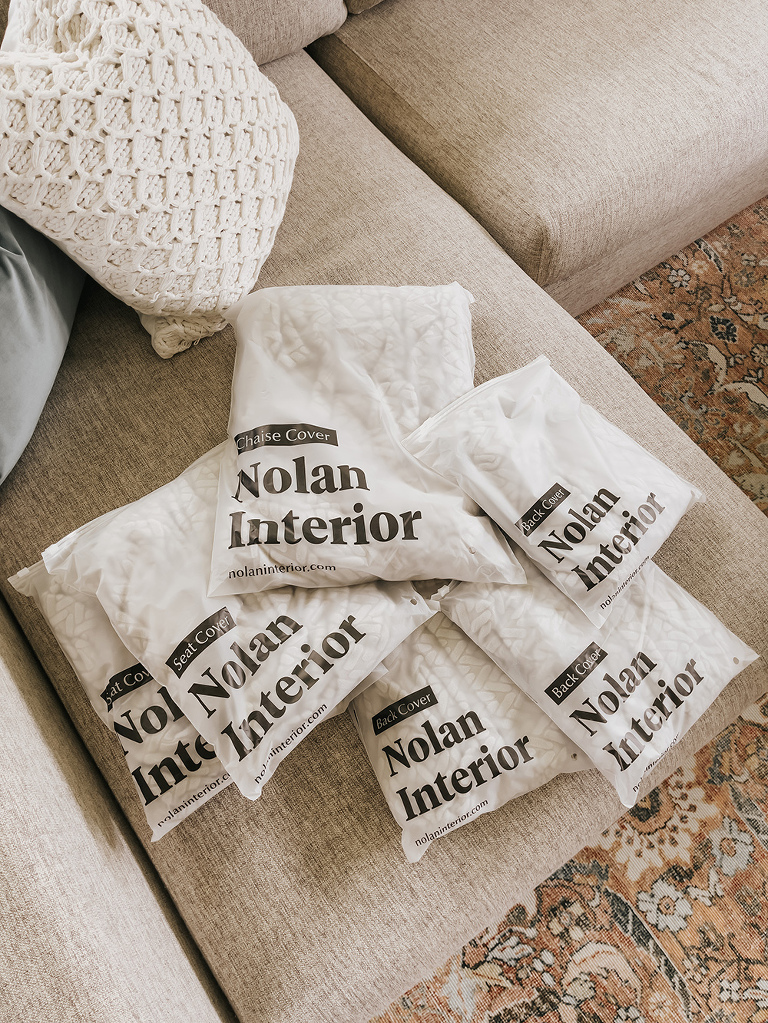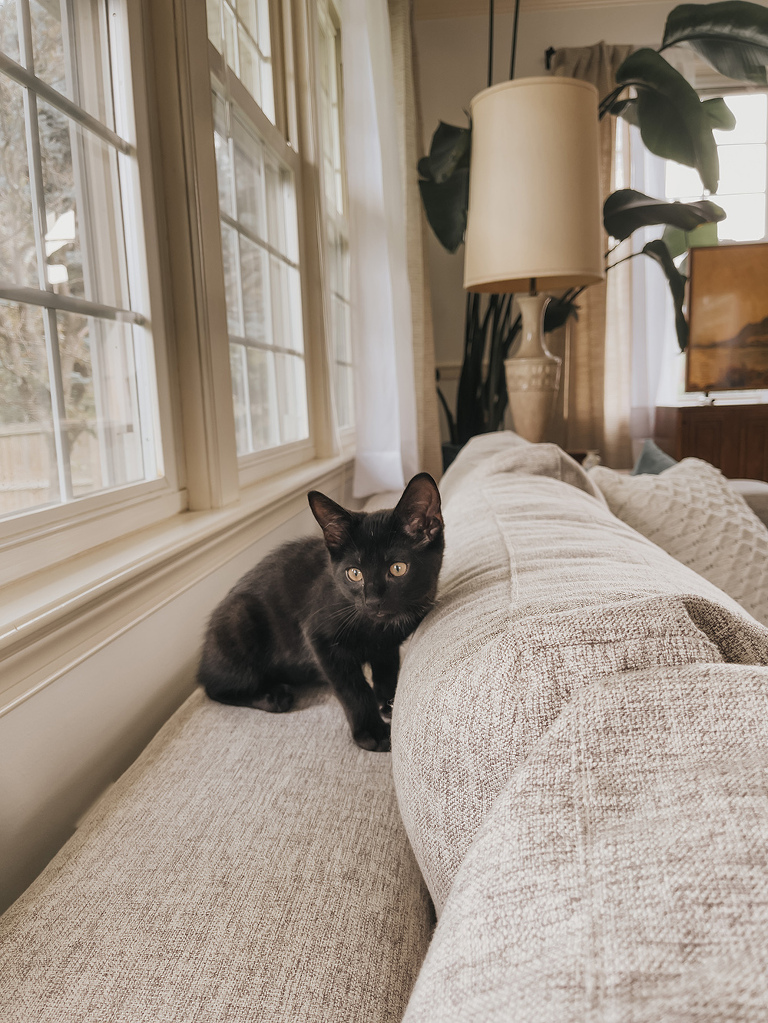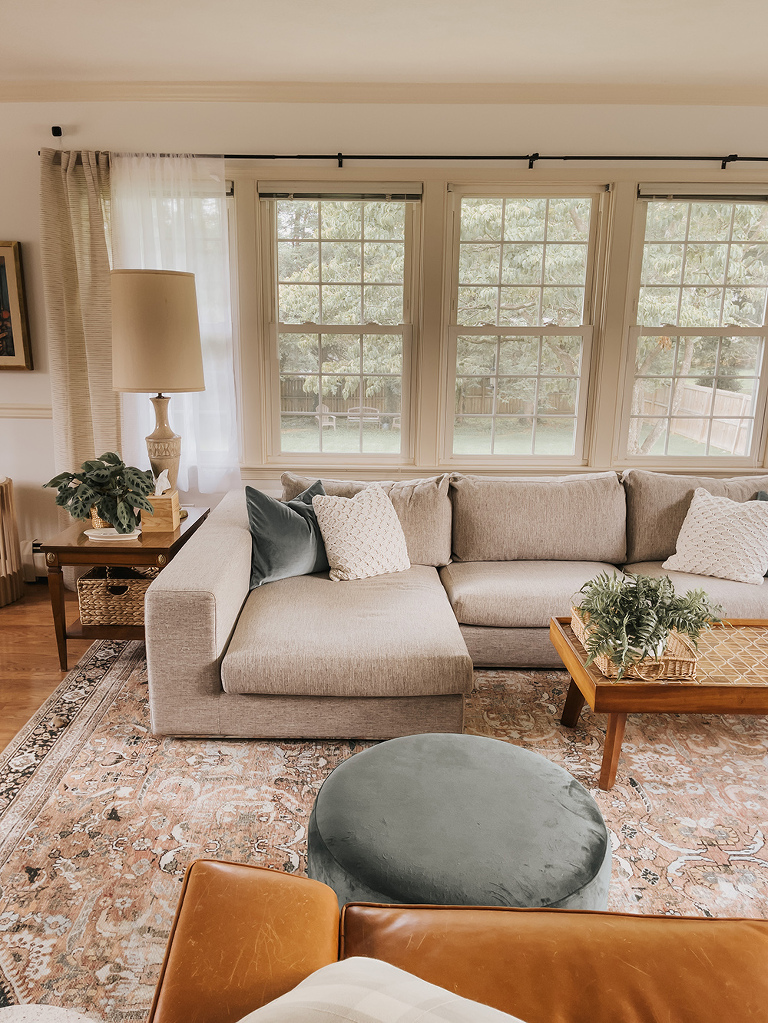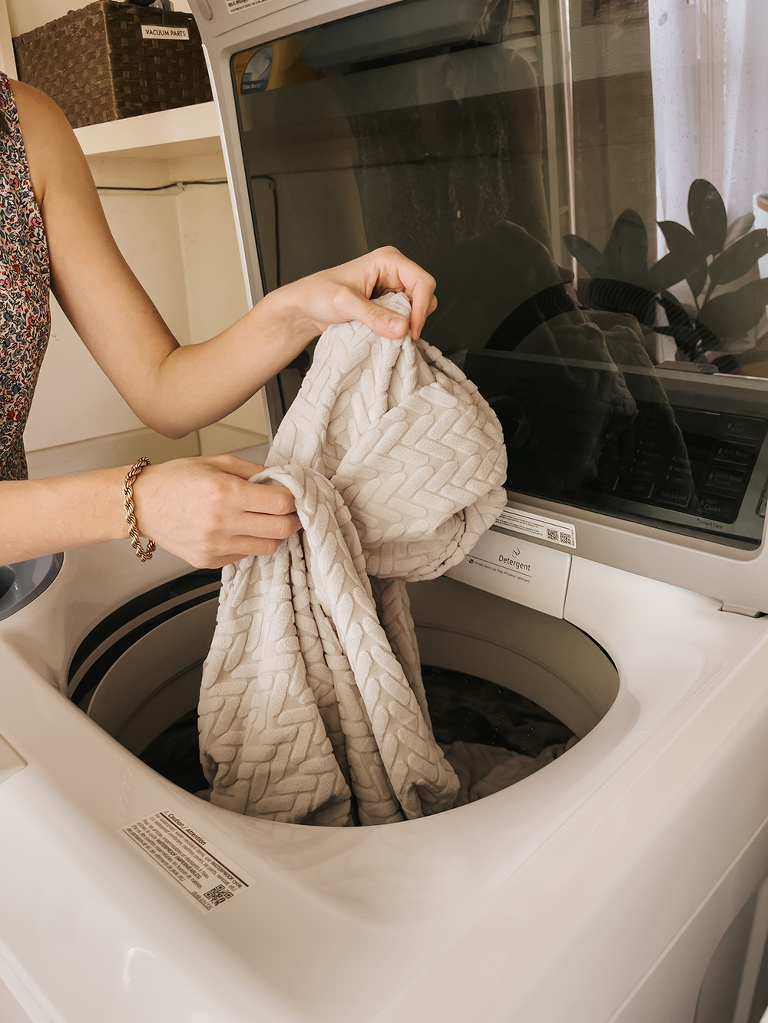 I chose their Magic Sofa Cover in the "Wheat" style. The subtle dashed pattern felt like a good fit for our aesthetic at home, and I love how the "Light Grey" color is an almost perfect match for our gray sectional sofa. I ordered two seat covers, three back covers, and one chaise cover—the grand total coming in at under $125. Not bad for covers that protect nearly the entire surface area of our giant sectional! The only pieces still left exposed are the arms and the back of the couch, so I just keep a close eye on Marlo when she walks and plays along those surfaces.
The covers arrived ready to go. I just ran them through the washer and dryer to freshen them up, and then wrapped each cover around its assigned cushion. Each cover has a tag that tells you what type it is ("back," "seat," or "chaise") so putting them on the couch was a breeze. While putting the covers on didn't exactly take the mere seconds the Internet would have you believe, it really was super quick and easy. I was done in less than 10 minutes. The process is essentially the same as putting a fitted sheet on a mattress, if you can imagine that.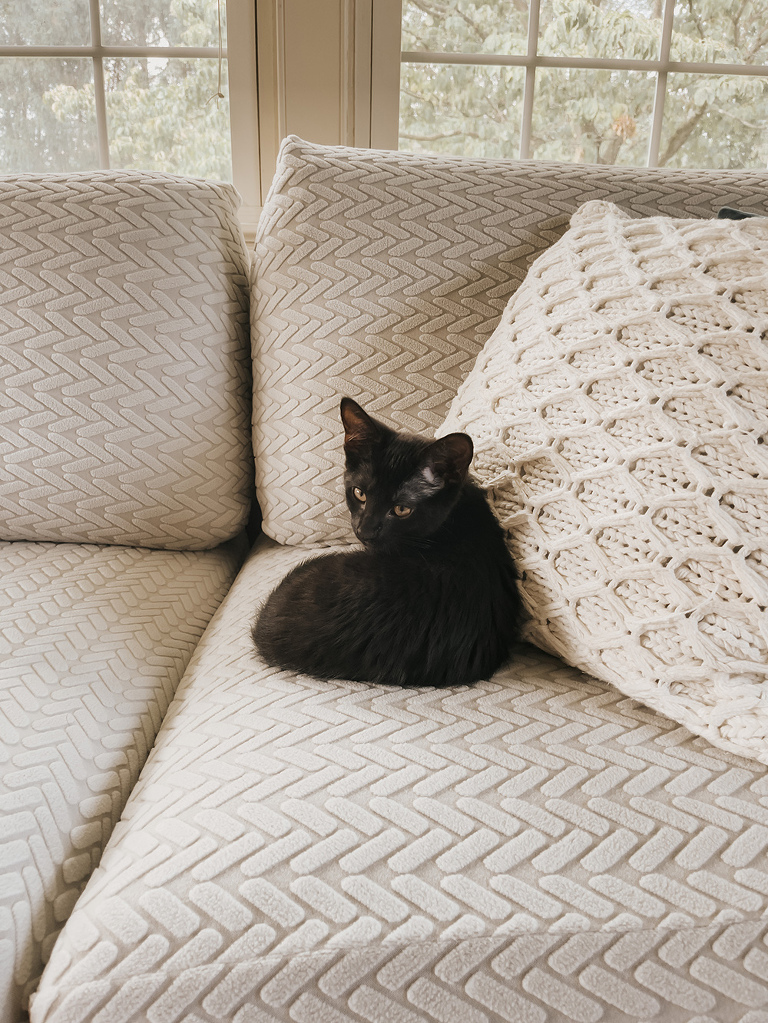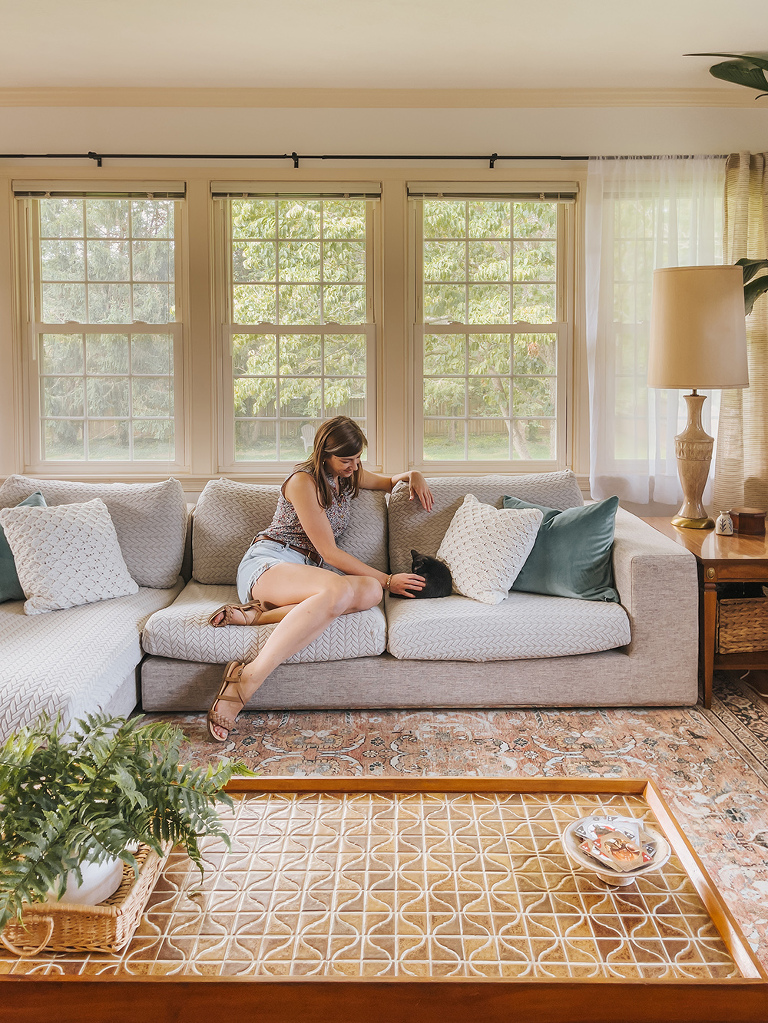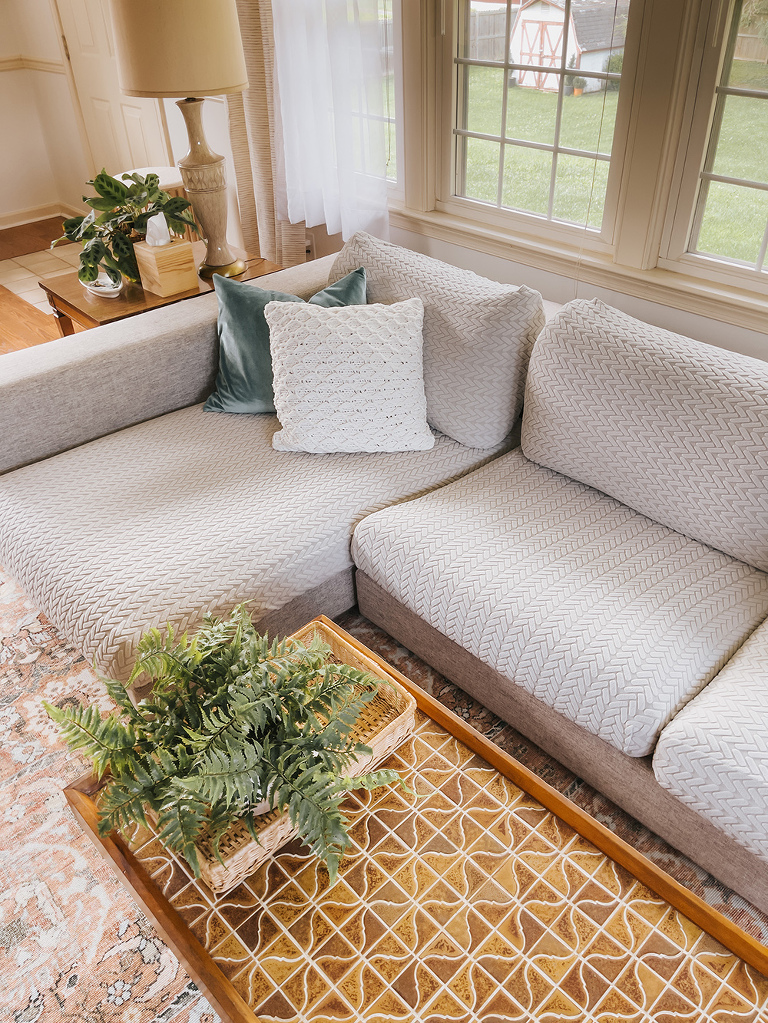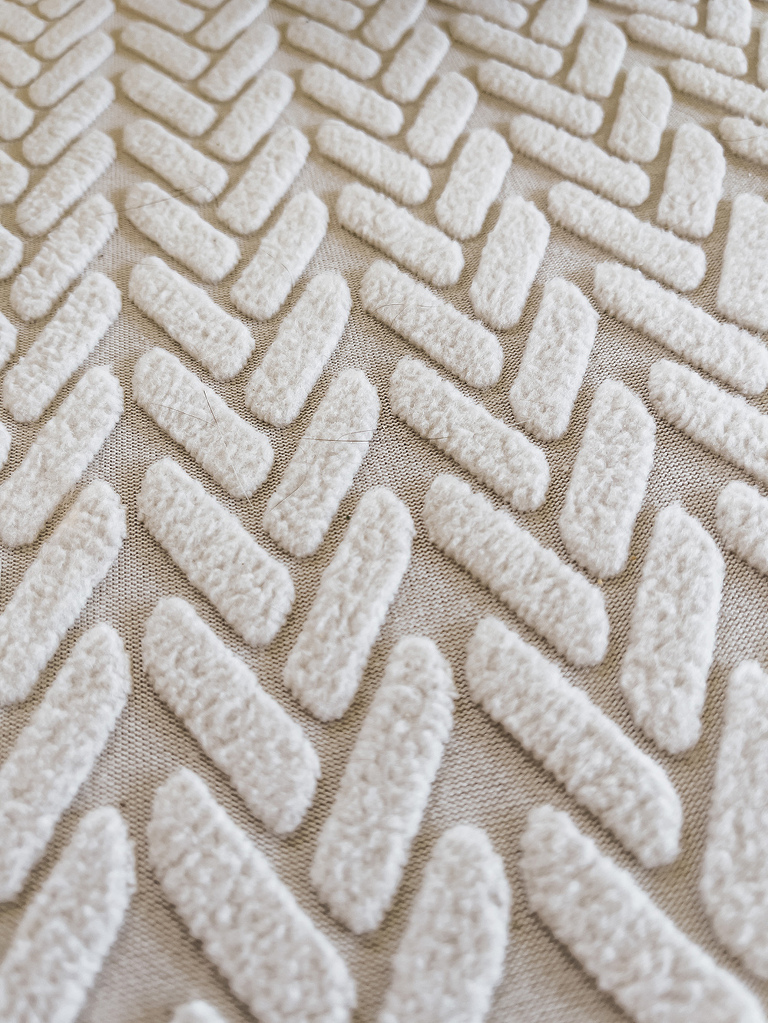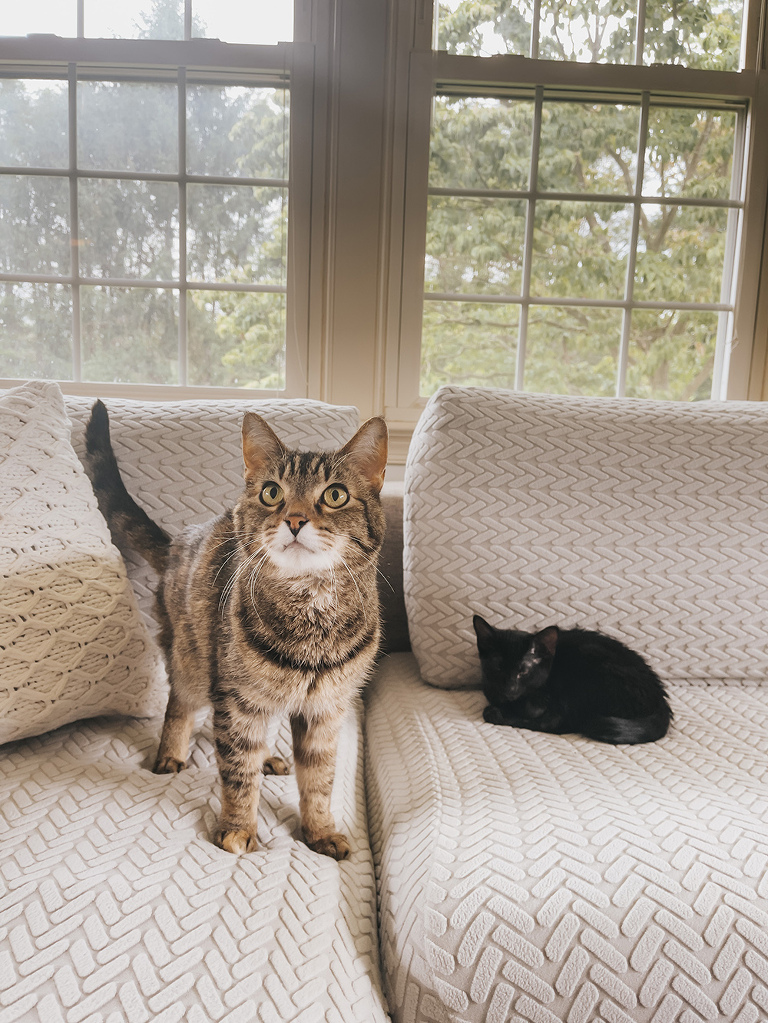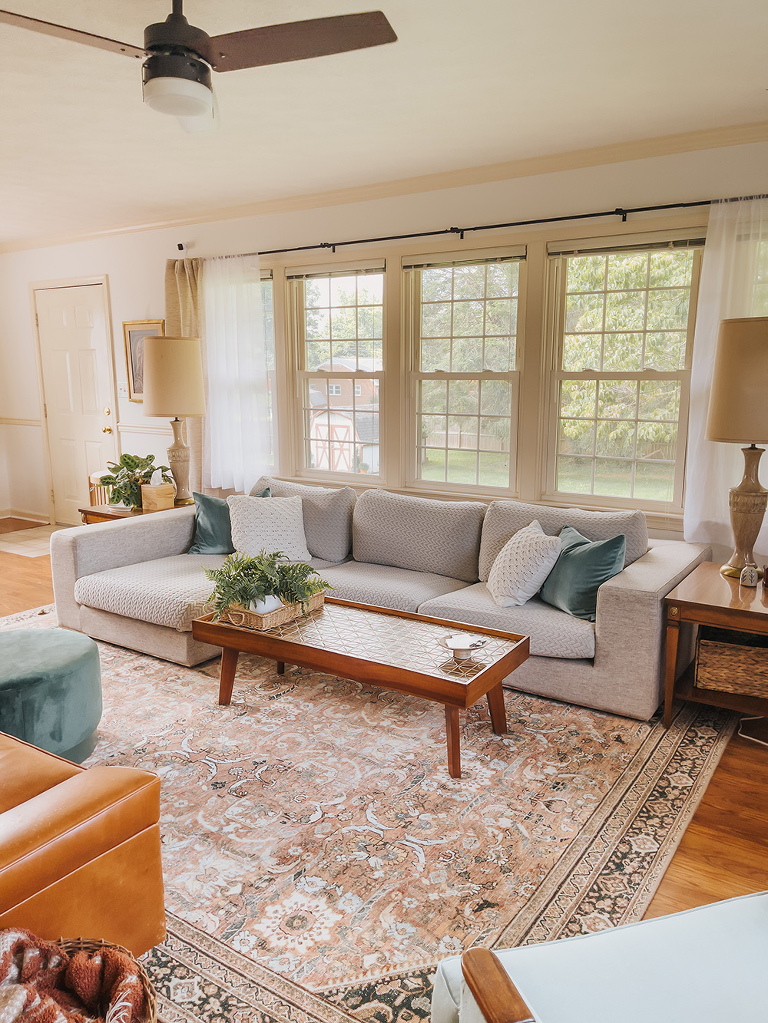 I left in that one detail photo above so you could see how the covers not only protect our couch from claws, they also help discretely capture pet fur. As soon as I notice the couch covers getting a little furry, I give them a quick vacuum and then often times go ahead and run them through the wash to remove all pet dander. It's a fantastic system, and I feel much better about us being able to keep our couch for the long haul now. Bonus: the fabric of the covers is actually a whole lot softer than the upholstery of the couch itself, so I find myself laying on this sofa a lot more than I used to. I want couch covers for all of our sofas now! Grab yours on the Nolan Interior website here, and let me know which style and color you'd get.