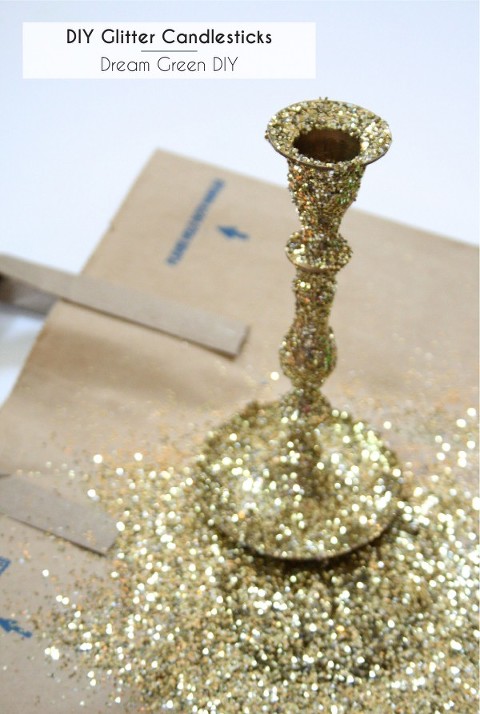 Over the weekend, I drove out to visit my best friend, Erica, in nearby Richmond, Virginia. She bought a house (was it just?) last year and has been working on it room by room, little at a time. I wish I could have given you a full tour because it is absolutely darling, but today I'll just share a sneak peek, plus one of the many projects we were able to knock out in our time together.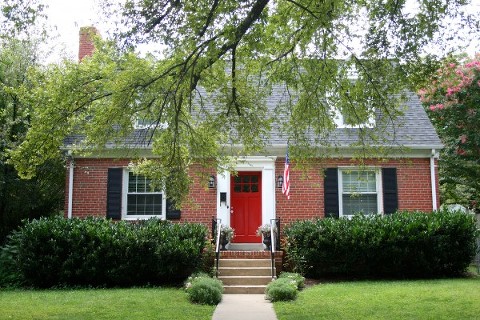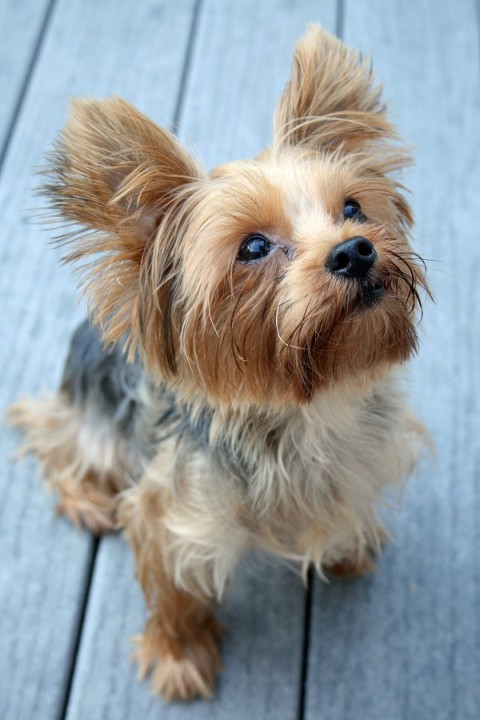 That's her sweet Yorkie, Sophie, above – Isn't she a gem?? This shot has Kim Vargo and one of your portraits written alllllll over it, am I right? Somehow, despite the welcome distraction of that energetic little lady, we were able to tackle one small project that Erica had caught sight of on Pinterest, namely this pin for glittered candlesticks. She had amassed a small collection of vintage brass candlesticks and, although she liked the silhouette, they were a little formal for her tastes. It was time for a little glitz and glamour.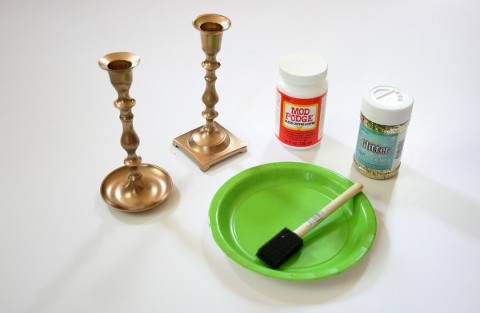 Supplies
Candlesticks
Gold spray paint (not pictured)
Mod Podge
Gold glitter
Paper plate
Foam paint brush
Directions
The first step was to give all of the candlesticks a nice coat of gold spray paint. By starting here, we guaranteed that any inevitable gaps in the gold glitter would be camouflaged by the equally metallic finish beneath. Once the spray paint had dried for 24 hours, we coated the candlesticks with a thick layer of Mod Podge.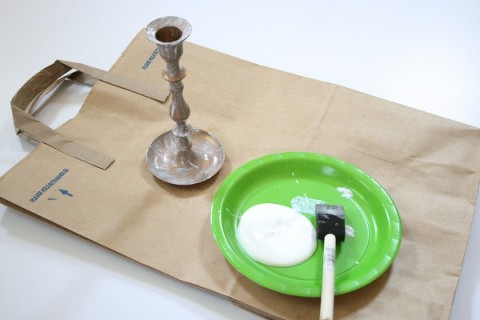 With the Mod Podge still wet, we then poured a generous amount of glitter on top. It was amazing the difference we were able to achieve right away. You'd think that the gold spray paint would make them glitzy enough, but the moment we scattered the glitter on top they were taken to an entirely new level of glam.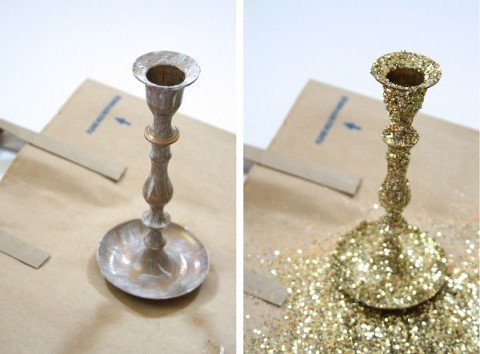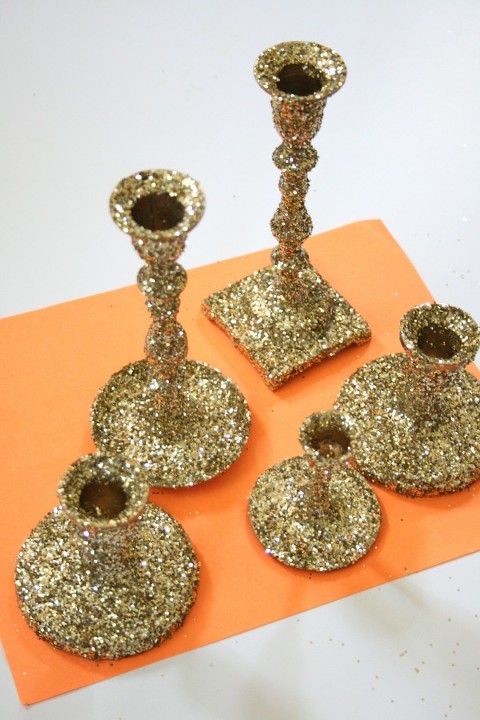 After all of the candlesticks got their glittery makeover, we let them dry for another 24 hours and then grabbed the Mod Podge one more time for a final top coat. This step is absolutely imperative, or else you'll have glitter throughout your house for the rest of time. And with that, we were done and ready to enjoy our handiwork.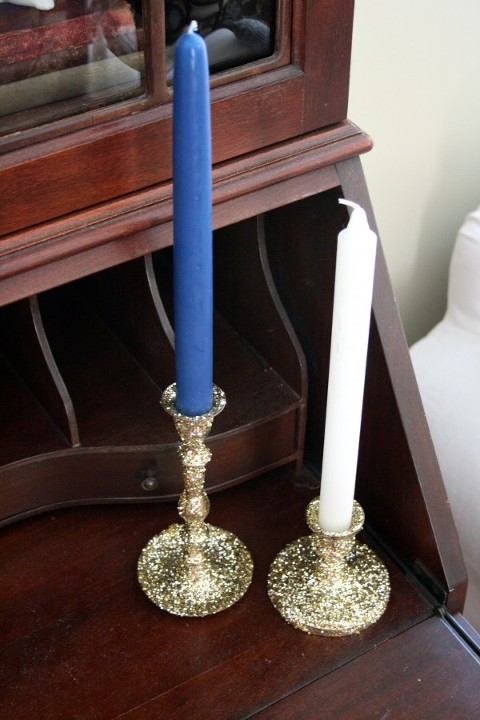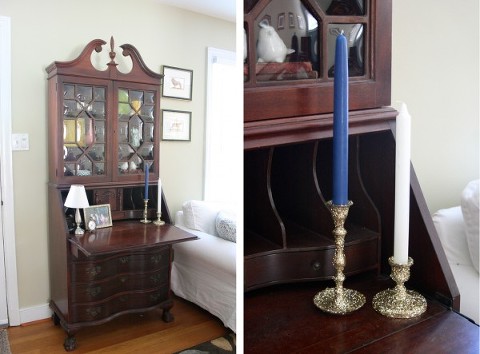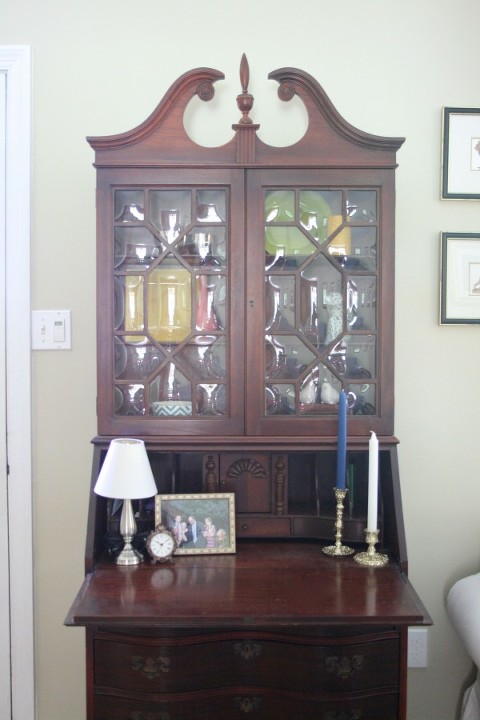 For a couple of dollars and an hour of hands-on work, I'd consider this one a great success – one that I'd love to try at our own house. Holidays, anyone??
Thanks for inviting me into your beautiful home, Erica, and for letting me run wild with your project list. This was a fun one!
P.S. Two giveaway updates!! My FLOR tile winner has been announced here, and the Diamond Candle prize is still up for grabs here.