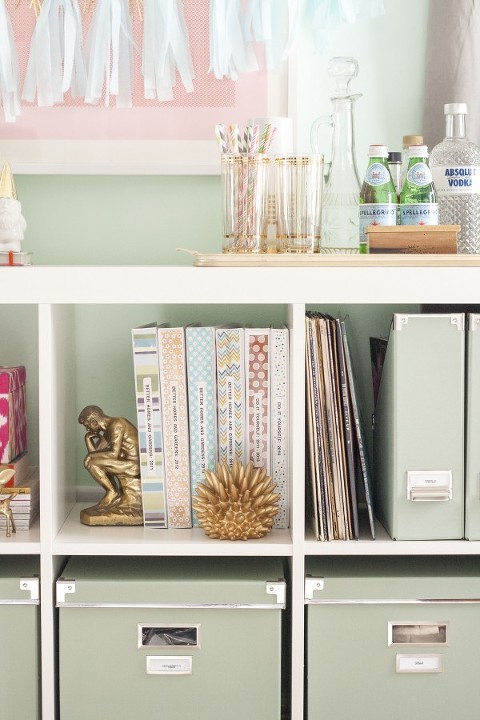 Following Monday's Expedit styling post, I received a few questions from you guys about my Better Homes and Gardens binder system. I've mentioned it sort of in passing in the past, but figured now was a good a time as ever to share the details! It all started with a lack of storage. Perhaps some of you can relate – piles upon piles of magazines that are too heavy, too cumbersome and hardly ever get reread, despite best laid plans and plenty of flagged pages. Back in 2011, I finally decided that enough was enough and devised a system that has worked like a charm now for over 3 years.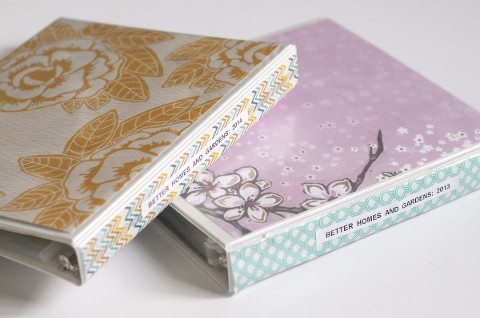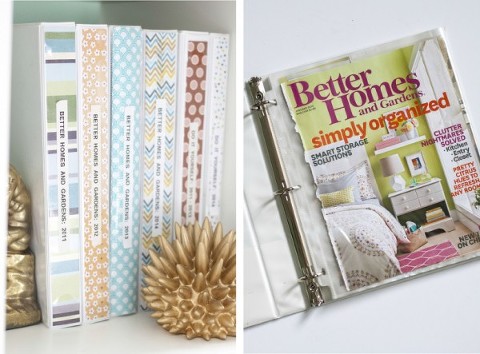 I have subscriptions to a couple of vanity design magazines that are really more for looks than substance. You may know the kind – TONS of ads (albeit beautiful ones) with lots of high brow European-type chitter chatter that goes way over my head. Don't get me wrong – I love love love these magazines, but they aren't necessarily something that I'll return to for reference. My collection of back issue BHG (and Do It Yourself) magazines? Now that's a different story.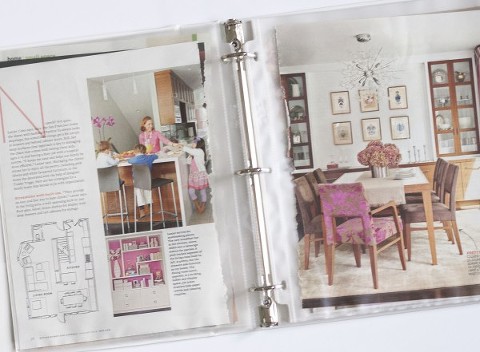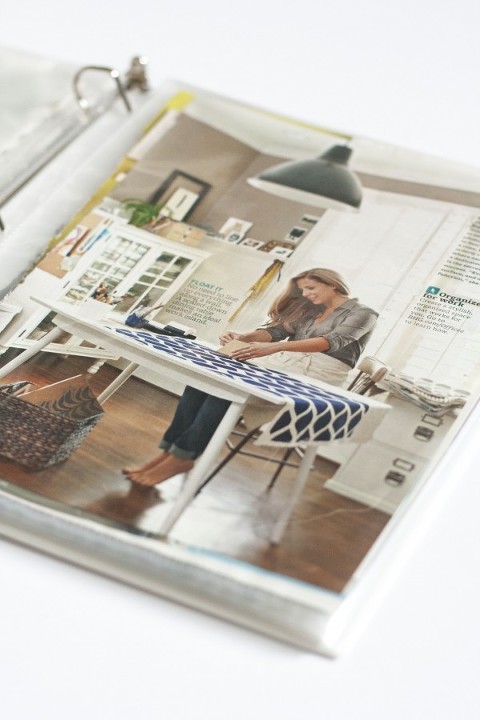 BHG is just too chock full of relatable data for me not to save. BUT I was quickly running out of room. My now time-tested solution isn't rocket science, but it really has worked so well for me over the years. I simply tear out the pages that speak to me, the ones that I would have, in the past, stuck a flag to, and then I slip each page into a plastic sheet protector and into a binder. Each is labeled by year and each issue is started with its respective cover.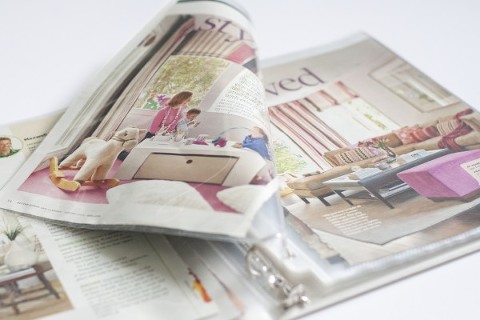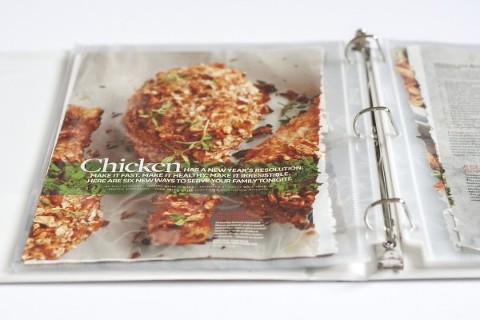 I've got my favorite party planning tips, the best home tours, yummy recipes (that our family will ACTUALLY eat) and a familiar do-it-yourselfer or two tucked away for reference whenever I get the urge. The best part, to state the obvious, is that I'm not bogged down by stacks of hefty magazines. Instead, an entire year fits comfortably into its own scrap papered binder. I'm happy, my home is happy and my recycling quota is met each month.
How do you manage YOUR magazine collection?
P.S. The winner of the Paddywax candle giveaway has been announced. Click here to find out if it was you!